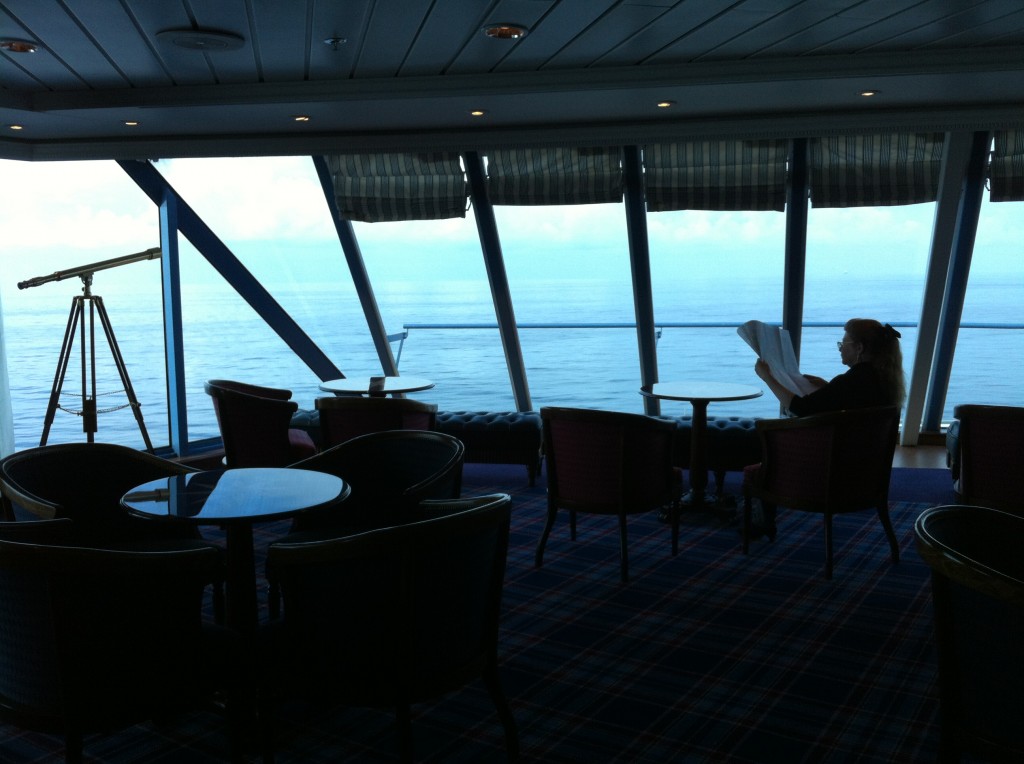 Friday was a relaxing day at sea, our only one on this itinerary. Our butler, Miroslav, brought us breakfast in our cabin along with some complementary Perrier Jouet Champagne.
Linda did needlepoint in the Horizons Lounge for a while and then we went to a very entertaining cooking demonstration put on by the executive chef and the head chef from Toscano. We learned three things: Moules Mariniere tastes much better without garlic; adding some of the water you boiled the pasta in to your sauce will thicken it, because of the starch; Italians don't put cream in their pasta sauces, using only some of the water and grated cheese, but on the ship they do use cream, because Americans are used to creamier sauces. . We also learned how to make gnocchi, although I can't imagine why we'd want to.
In the evening we had caviar in the room.
Then we went to the other specialty restaurant, Polo, which is a steakhouse.