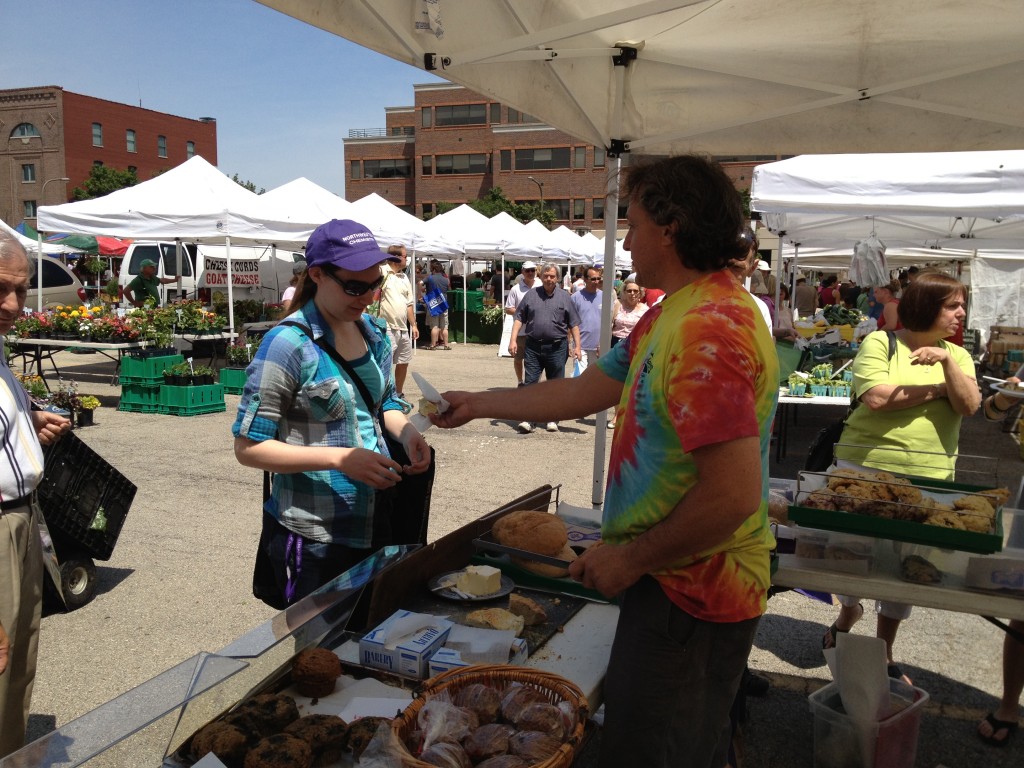 On Saturday mornings Evanston has a farmers' market behind the Hilton Garden Inn. Unlike many farmers' markets I've been to, this one is actually a market of farmers. Nearly every booth has fresh picked (or sometimes potted) herbs and vegetables from farms around the area.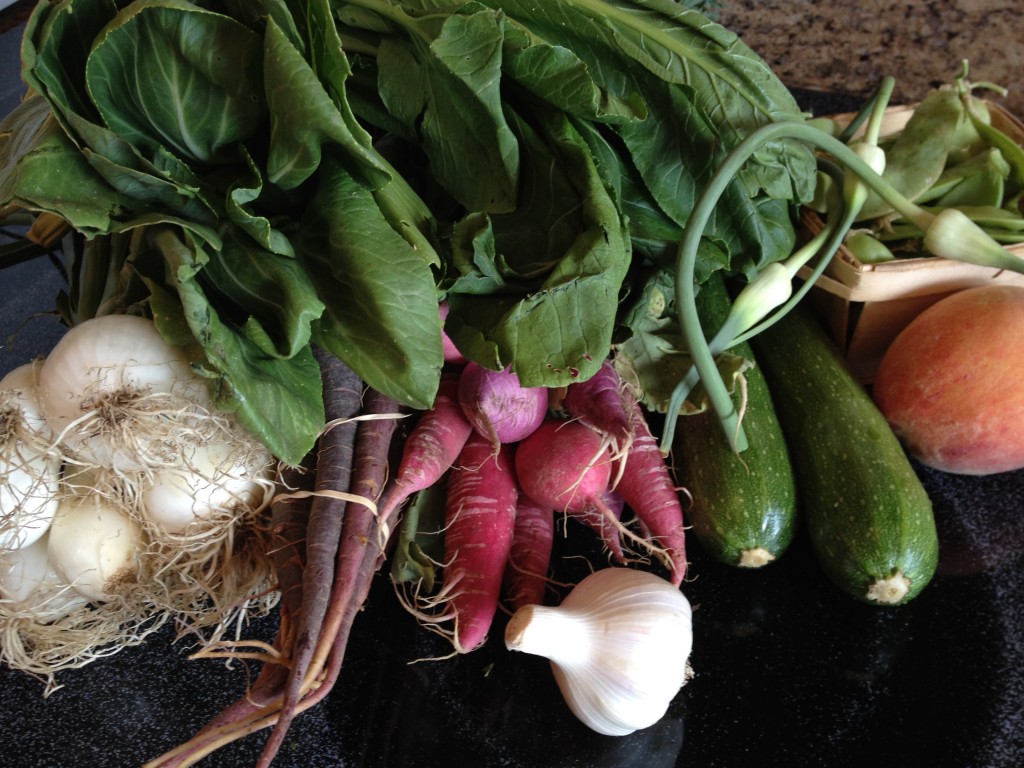 We browsed for an hour, buying kohlrabi, purple carrots, heirloom radishes, garlic scapes, some interesting looking onions, peaches and some tomatoes on the vine. The tomatoes were the best I've had since I was a little kid, and tonight Dani is making the rest of the stuff into a stir fry with a peach reduction.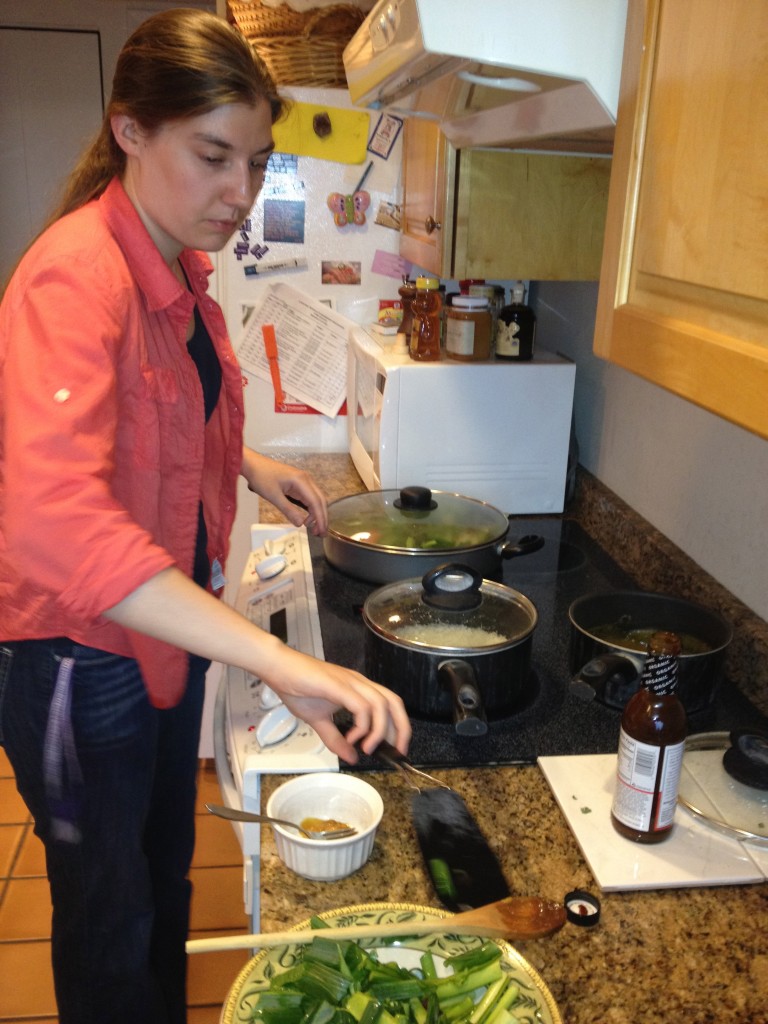 The stir fry Dani made was great. It had bock choi, zucchini, garlic scape, yellow squash, green onions, kohlrabi, purple carrots and orange, red and green peppers. It was served on Jasmine rice with an incredible sauce made from peaches, fresh ginger root, hoisin sauce and brown sugar. The sauce was spicy from the ginger without being overly sweet. Delicious!