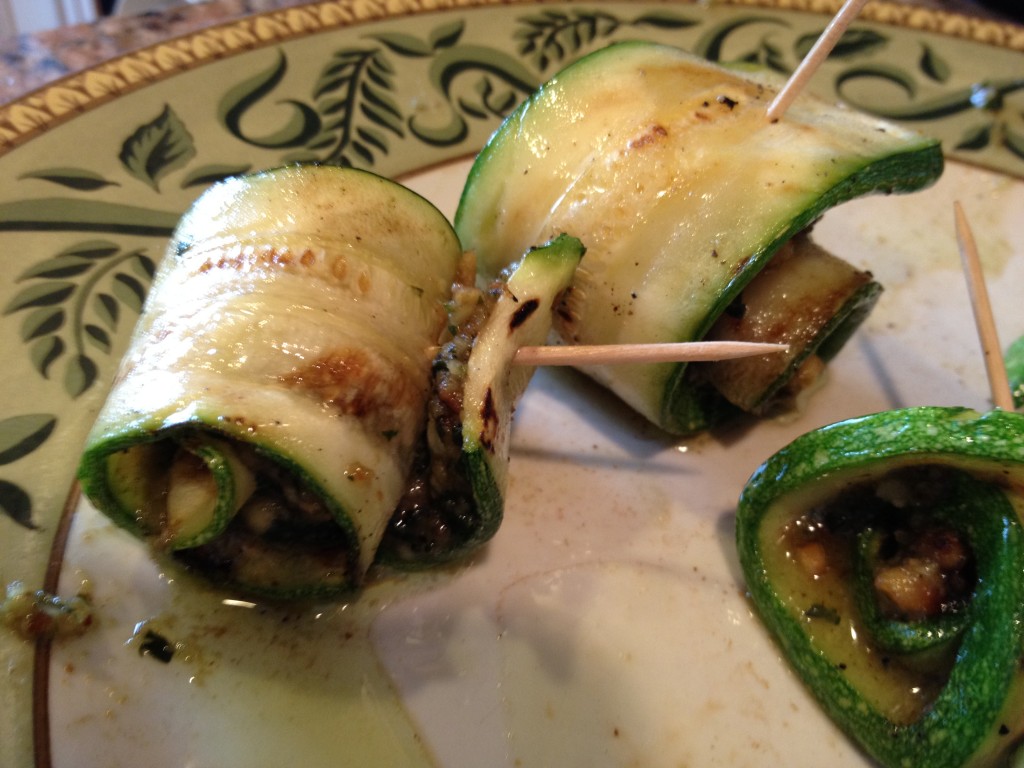 These turned out great. I used much more garlic and twice the pine nuts the original recipe suggested. I don't see how you could stretch it to recommended six zucchini, though. I used more than half the pesto on one large one. Of course, I eliminated the Parmesan cheese they called for, too. And I substituted grapeseed oil for olive oil. Hey, I guess this is now my recipe.
Ingredients
1 cup fresh basil leaves
several garlic cloves
1/2 cup toasted pine nuts
1/4 cup grapeseed oil
Salt and black pepper, to taste
2 zucchini
Preparation
Combine basil leaves, garlic, and pine nuts in a food processor; pulse until well-blended.
Gradually pour in 1/4 cup oil; pulse again. The pesto should be very thick.
Thinly slice zucchini lengthwise; brush lightly with olive oil, and sprinkle lightly with salt and black pepper.
Grill until marked on both sides and tender (a few minutes per side); remove and cool.
Spread about 1 teaspoon of pesto on 1 side of each grilled zucchini slice; roll up and secure with a toothpick.