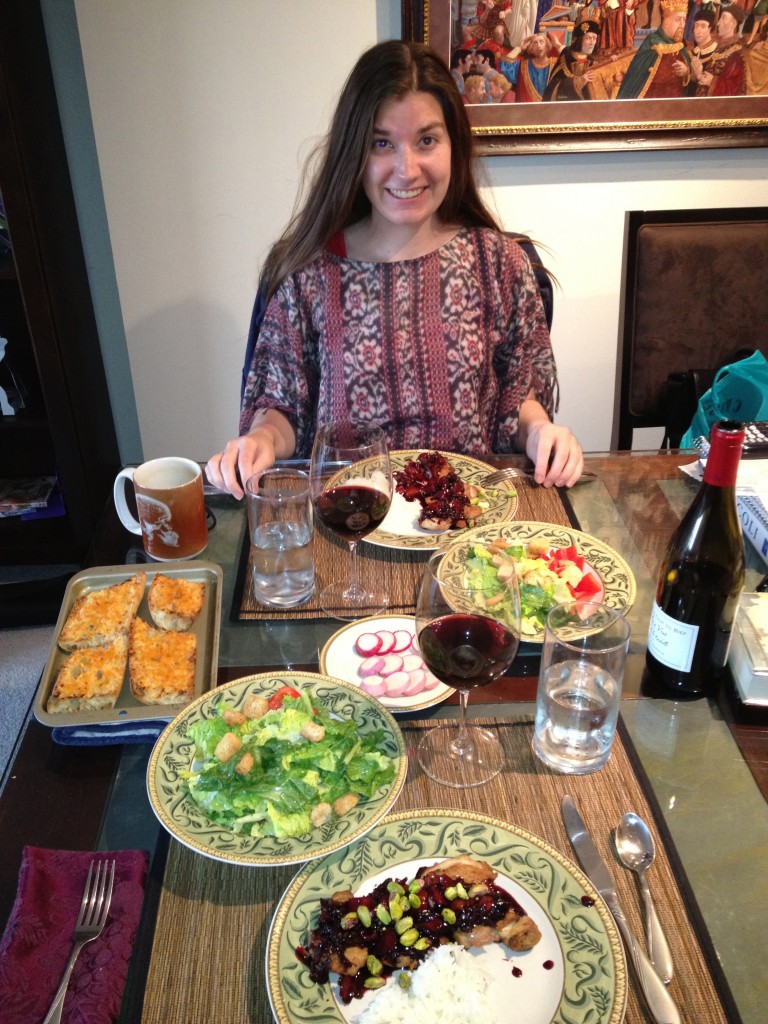 I fiddled with this recipe so much I'm calling it my own. This is a really good way to cook boneless, skinless chicken; it ends up crisp yet moist. And the glaze can be prepared in a leisurely fashion while the chicken cooks. The result was something I'd have been happy to get in a restaurant.
Ingredients
1 Tbsp grape seed oil
4-6 Skinless, boneless chicken thighs
1/2 cup thinly sliced shallots or onions
1/4 tsp ground cardamom
1/2 cup red wine
3 Tbsp balsamic vinegar
3 Tbsp black raspberry seedless jam (or other)
1/2 lb fresh cherries
2 Tbsp pistachios, whole or crushed, toasted or raw
Salt and pepper
Preparation
Preheat oven to 400 degrees with a glass baking dish in it.
Salt and pepper chicken. Heat olive oil in pan on medium high and brown chicken in it for ten minutes, face down. Transfer chicken, face up to baking dish in oven and bake for 15-30 minutes (until done).
While chicken is baking, saute shallots or onions in the pan the chicken was cooked in, then add wine, balsamic and jam. Reduce. Stir in cherries.
Plate chicken, spoon sauce over top. Garnish with pistachios.
It won't be nearly as sweet as you expect. Yum!