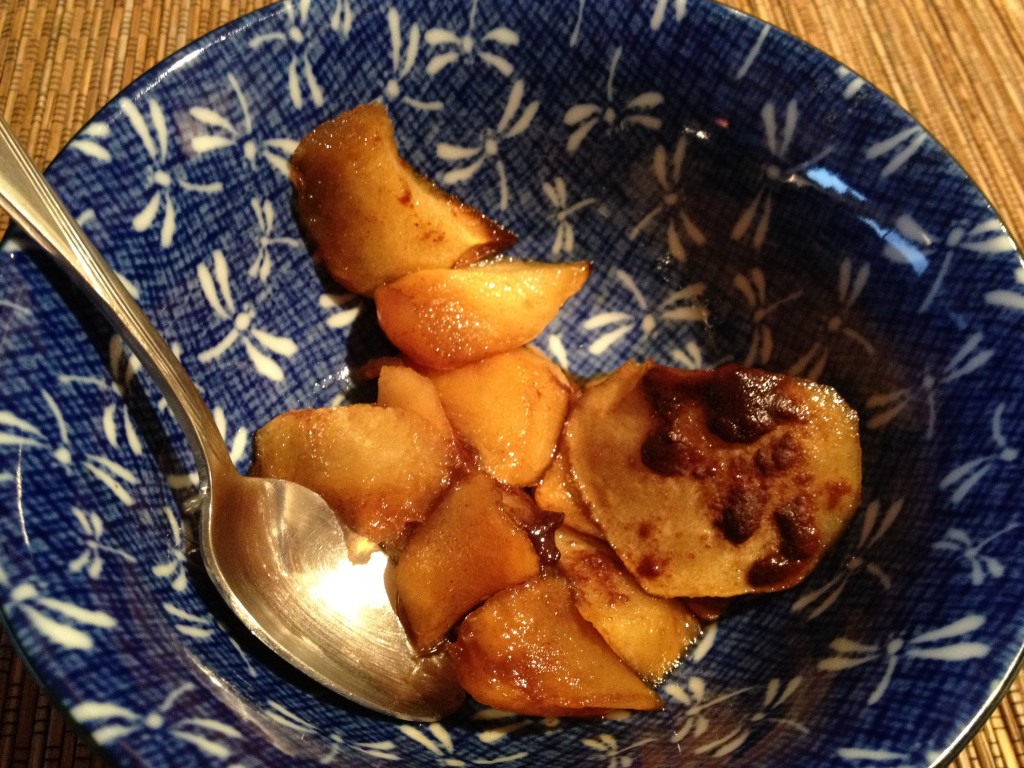 I invented this simple recipe to use up ingredients before leaving town. It turned out delicious.
Ingredients
2 apples
3 Tbsp brown sugar
2 tsp Chinese 5-spice
Preparation
Peel and chop up apples.
Dump in a covered casserole dish, add brown sugar and 5-spice.
Bake for 30-45 minutes.
The apples will be soft but not mushy, and the 5-spice gives them a much more exotic flavor than simple cinnamon. Would also be great over vanilla ice cream.