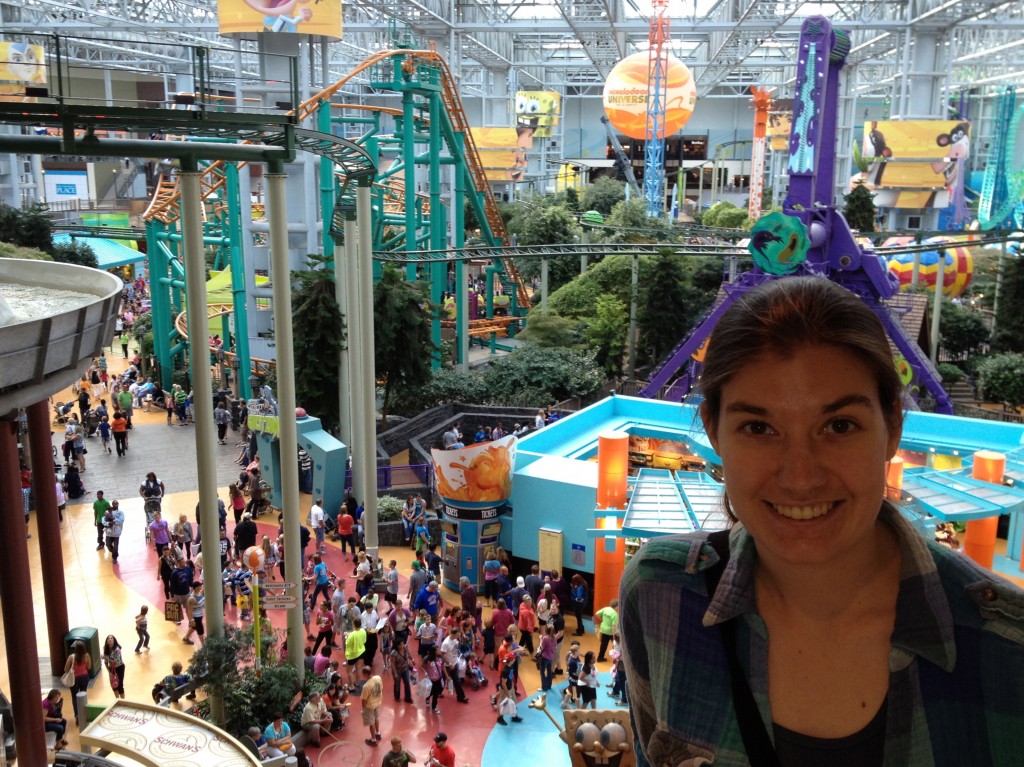 State two in our three state road trip: Minnesota.
First stop: The Mall of America.
Well, it's really big. The usual mall stores, some home grown ones, and a lot of restaurants. Many restaurants. Many chain restaurants. And a theme park. The mall is on 3-1/2 levels, each level pretty much equivalent to a standard mall. It surrounds the fours story high Nickelodeon themed park, which has a LOT of rides crammed into it. The mall was popular, although there weren't a lot of people on the rides. Mini golf was busy.
Second stop: Hotel Ivy in downtown Minneapolis. Very nice Starwood property, actually cheaper than the touristy semi-dump of last night's stay in the Wisconsin Dells. Joining the Starwood preferred club (free) gets you free cookies, nice bathroom condiments, a high floor, a free drink in the bar, and free wireless. Good deal.
Third stop: Chino Latino, recommended by Jeremy, and billing itself as "Food from the hot zones." Hopefully not contagious. The place was REALLY NOISY, but extremely trendy and delicious. We had Chinese 5-spice ribs, Tuna Drano balls (wasabi, tuna rice, wasabi roe and a touch of eel sauce), and really delicious spicy queso dip with mushrooms in it.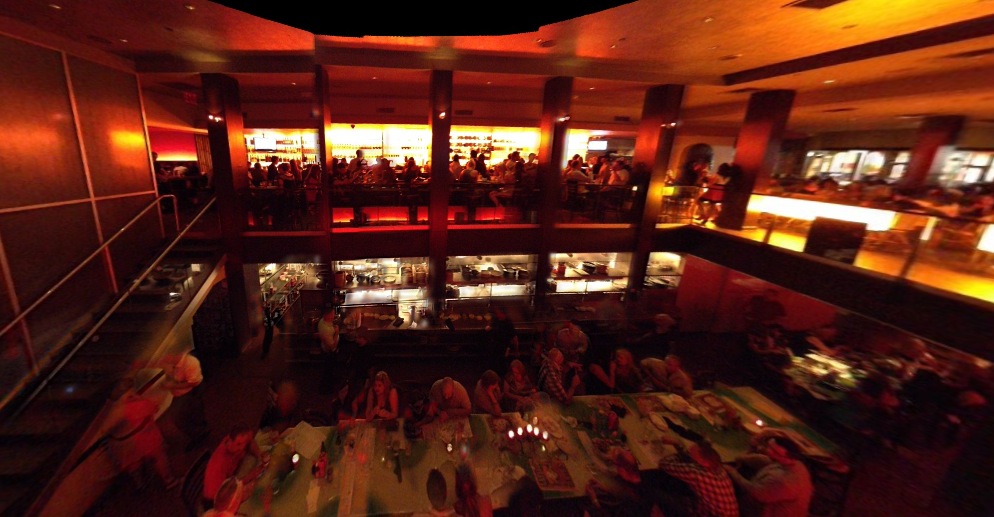 In the morning we walked to Hell's Kitchen, and underground labyrinth of dining rooms that serves amazing lemon ricotta pancakes and an excellent huevos rancheros.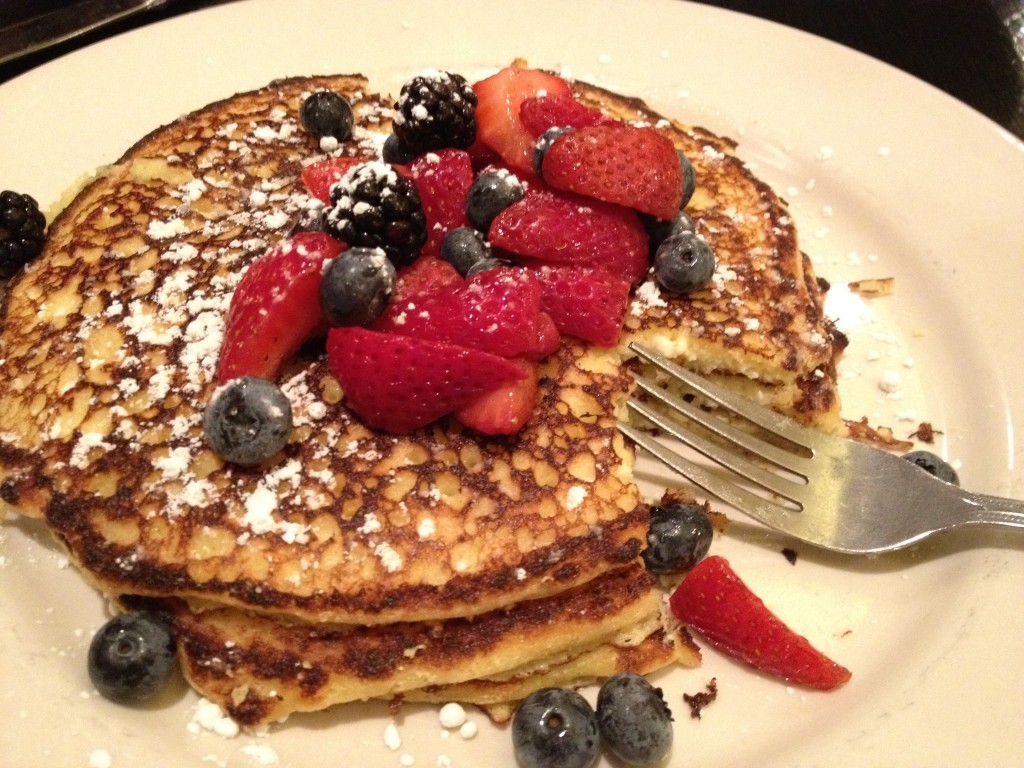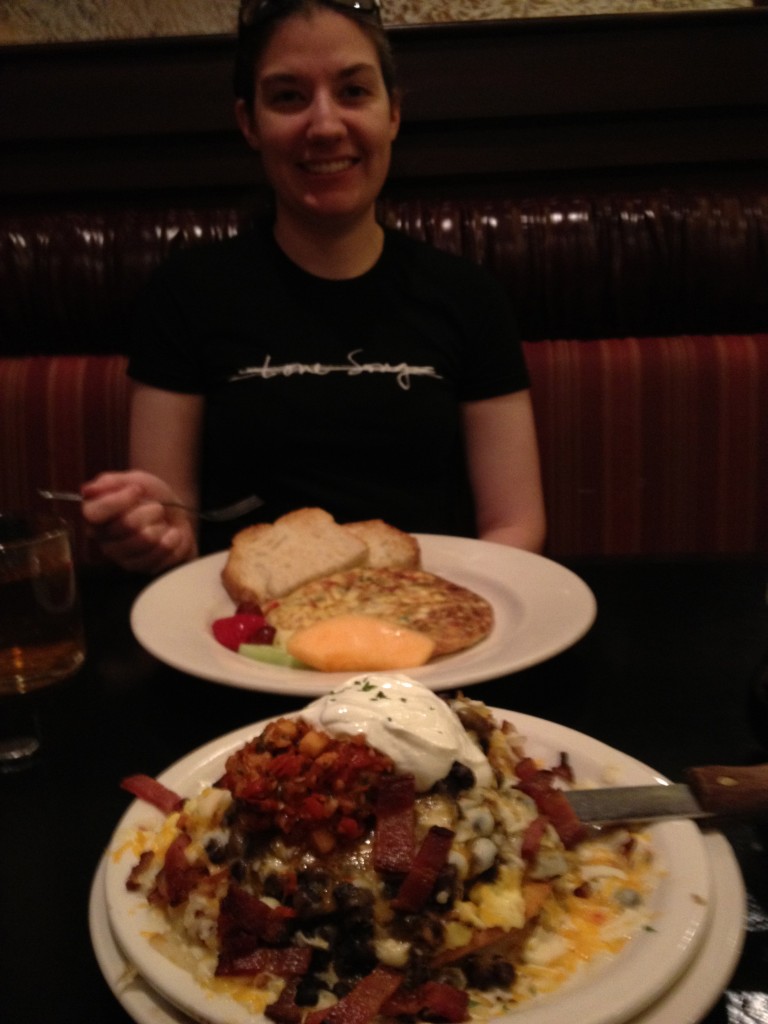 Then we headed for Iowa. On the way, we stopped at Mystery Cave, an interesting wet cave in a Minnesota State Park. Everywhere we've been on this trip, everyone we've encountered has been really nice, and the ranger guide here was particularly friendly and informative.