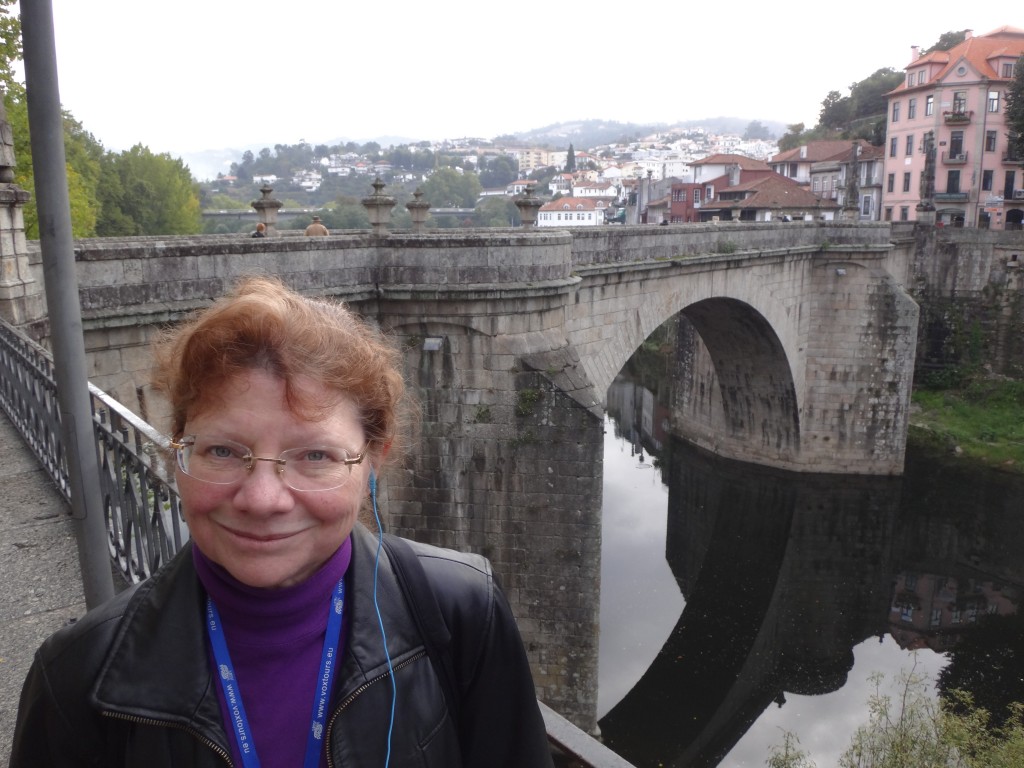 Porto isn't far from Vigo—just 84 kilometers—but it's a different country and different wine-making. Our shore excursion took us to the Douro Valley, two hours away, where port comes from. Although port is named after Porto, the city has nothing to do with its production.
It was a rainy morning, but our luck held, and we didn't get wet at either stop, and by afternoon the sun had come out.
Unfortunately our tour guide was a nice guy, but the world's most boring tour guide. His name was Ricardo(ze). Along the way to Douro we stopped at Amarante, where there is an old church (I know, what a surprise, right). Linda lit a tacky LED electronic candle and said a prayer for a better guide, but it didn't work.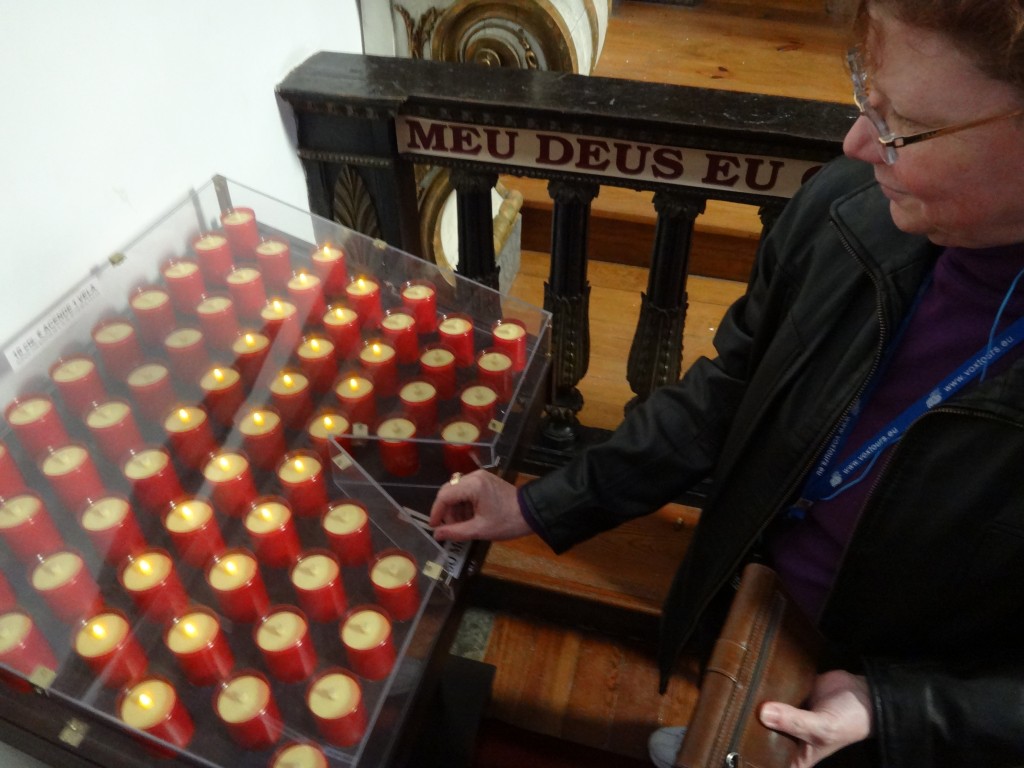 So we spent a dull hour near the church, with a break for shopping but only a hardware store and convenience store nearby. Then on the way back to the bus we walked through the shopping street we should have been at all along, but with no time left to stop.
Another hour brought us to the Casa Amarela winery, a small property that has been in the same family since the 1880s, but which has been making wine only since 1994. We toured their cellar, with large old oak casks and a couple of stainless steel fermenters, and the crushing room, where they stomp the grapes in large granite enclosures.
Then we sampled their white port with some tapas that included their own olives and olive oil, which were terrific. (Unfortunately the olives weren't for sale, but the olive oil was.) I don't think I'd had white port before, and it was fairly pleasant. It was followed by a pleasant lunch accompanied by their serviceable red wine and a ruby port.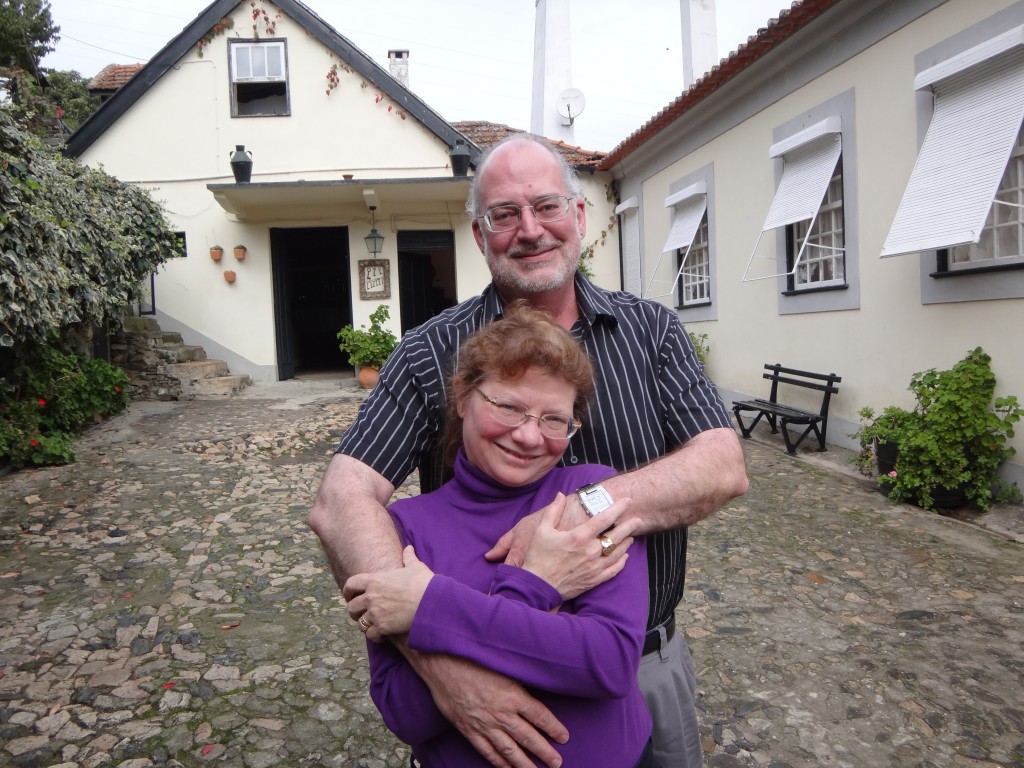 The drive back to the ship took almost two hours, but the view was much better than the footed in morning because we took the express way over the tops of the mountains, across many impressive valleys so panned by high arching bridges.
In the evening we had our own private sail away party on the balcony, with Martin, a table full of canapés left in our cabin by our butler, and a bottle of yesterday's four euro Albarino. Audrey was tired from her walk around Porto, so dinner was just the four of us in the dining room. Afterwards Linda and I went up to Reflections for a 40s themed show and dance party with the entertainers.
The following day was the first of two sea days. We attended a wonderful Riedel comparative tasting that contrasted the difference between four wine glasses by having us transfer the same wines between various glasses. We went in skeptical, and came out true believers.
After two relaxing days at sea it will be time to head home from a very pleasant two and a half weeks of travel.