This salad was billed as "Vegetable Ceviche" in a vegetarian magazine I was reading, and it sounded good. It actually does taste quite a lot like ceviche. I used completely different vegetables than they did, however.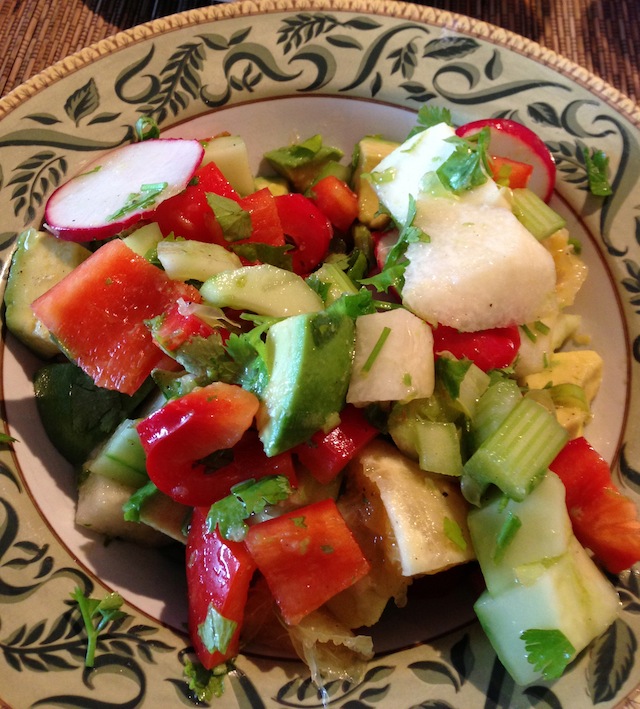 Ingredients
juice of 3 small limes
zest of one small lime
1/3 cup extra virgin olive oil
salt
pepper
Combine these ingredients in a bowl. Then add diced:
jicama
radishes
avocado
celery
scallion
red pepper
cucumber
Toss until veggies are completely coated, and refrigerate at least an hour. Then add in:
and serve immediately.