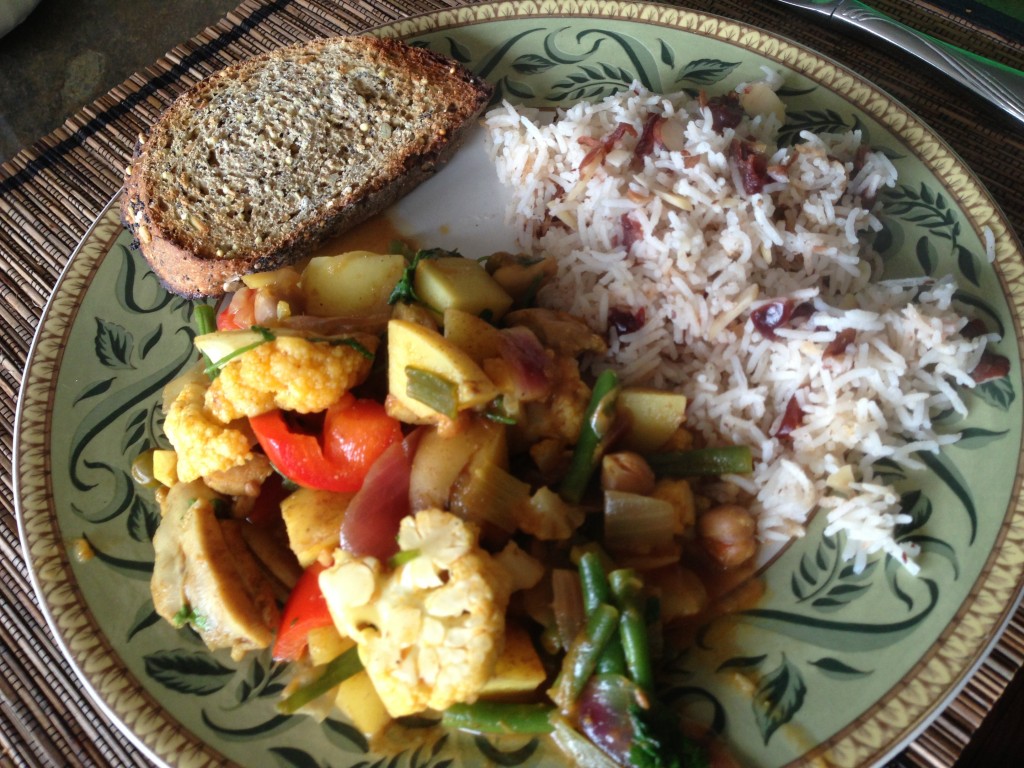 Here's a simple recipe for curry made from scratch. You can pretty much use any vegetables, this is just what I had lying around.
Ingredients (in order used)
4 potatoes, chopped
1 tbsp olive oil
1 large sweet or red onion, chopped
3 cloves garlic, finely chopped
1 tsp garam masala
1 tsp turmeric
1 tsp ground coriander
1 tsp cumin seeds
1 tsp chili powder
1 tsp cinnamon
2 tomatoes, chopped
2 tbsp ketchup
4 cups cauliflower, broken into florets
3 cups green beans, chopped
1 red pepper, chopped
1 cup water
1 cup cilantro, chopped
Preparation
Microwave potatoes until almost cooked, but still firm.
In a large pot, sauté onions and garlic in oil and spices.
Add vegetables and water.
Bring to a boil, simmer until tender, about 10 minutes.
Add cilantro, toss and serve.