Close to a decade ago Ron purchased three old Burgundies from Premier Cru for next to nothing–$75 a bottle he recalls. Over the years we consumed the 1899 and 1893 bottles. I rated them both 100pts, and number them among the best wines I've ever had, fresh yet unbelievably complex.
But Ron had been saving the best for last. The four of us met at The Vineyard at The Ritz Carlton to experience his 1904 Richebourg and some other very old wines.
What a great night it was! We matched each pair of wines with food, and spent more than six hours appreciating these beauties, each of which was in fabulous condition, and very long-lived in the glass. If only we could find more of these treasures.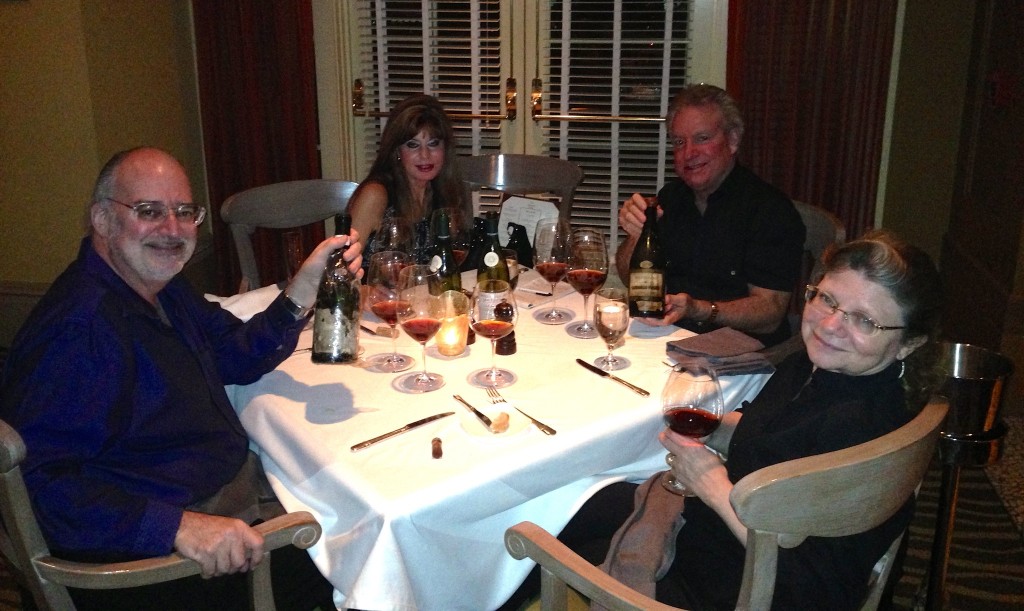 2002 Domaine William Fèvre Chablis Grand Cru Les Clos (Ron)
Kiwi, pineapple, dry finish, soft, waxy, dusty, 95pts
2010 Domaine William Fèvre Chablis Grand Cru Les Clos (Steve)
Seashells, minerals, brine, lime, 93pts
1999 Perrier Jouet (Vineyard wine list)
Caramel, toast, really balanced, 96pts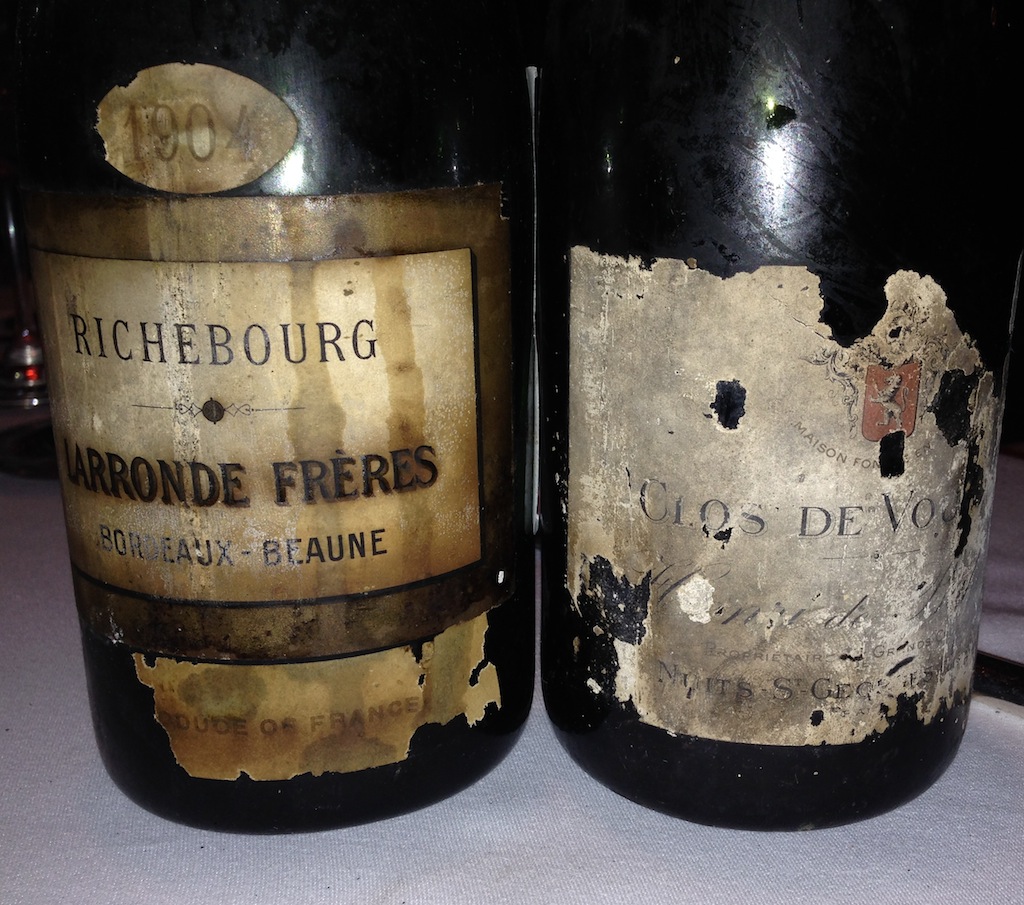 1904 Larronde & Freres Richebourg (Ron)
Great color and clarity, Caramel, still great fruit, last of Ron's trilogy, leather, cinnamon, vanilla, spice box, mocha, butter, smoke, shouldering campfire, rhubarb, forest floor, juniper, burnt log, strawberry starbursts, possibly the greatest wine I've ever had, 100pts
1923 Henri de Behegre Clos Vougeot Grand Cru (Steve)
Great color, clarity and fill,  iron, cherry, bacon fat, candy apple, cedar, still fresh after more than an hour, 98pts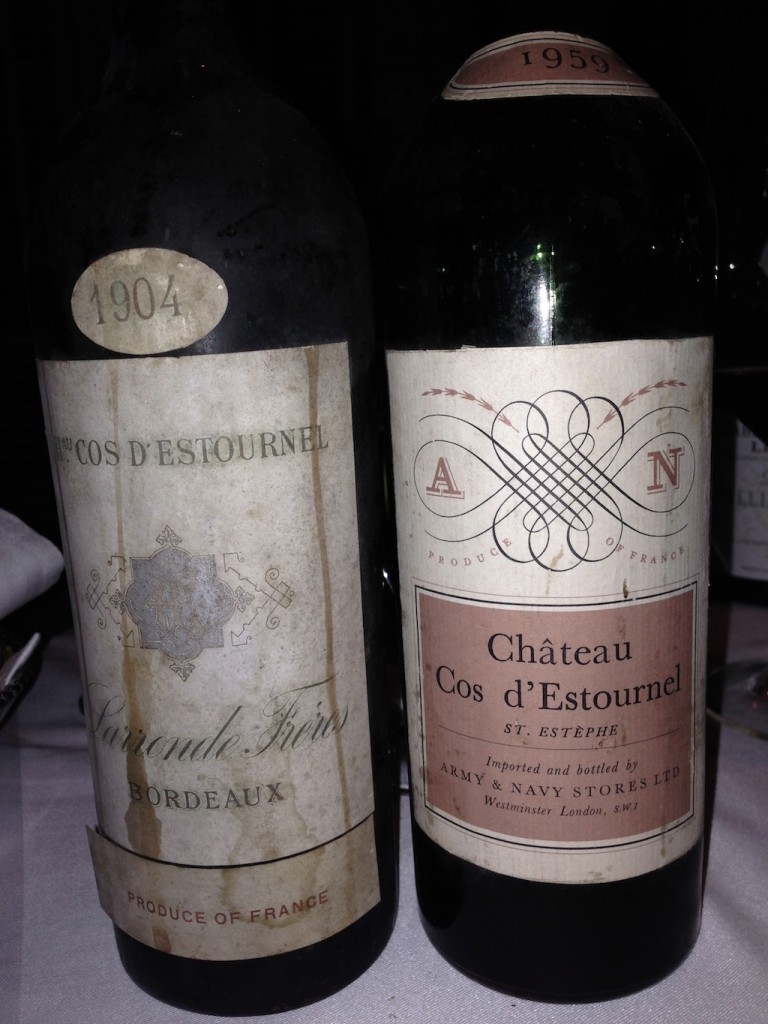 1904 Cos d'Estournel (Ron)
Cinnamon nose, light color but brilliant, Indian food, curry, bacon fat, fresh sawdust, dusty, reminiscent of 1937 Cheval Blanc, 93pts
1959 Château Cos d'Estournel (Steve)
This wine had a very unusual label, having been imported to London by the Army Navy Stores. I saved this bottle. Great color and clarity, vanilla, restrained fruit, wood smoke, 89pts
1968 Beaulieu Vineyard Cabernet Sauvignon Georges de Latour Private Reserve (Steve)
Very youthful, fig newtons, grilled buttered sour dough bread, red fruit, dill from American oak, 96pts
1978 Chateau Montelena (Ron)
Very youthful, paint, great structure, soy balsamic, mint, greens, silicone, asparagus fern, mint, licorice, good n plenty, 94pts
We ended the evening with a lovely Armagnac, comped by our server, James. Linda and I had booked a room at the Ritz, which seemed like one of our more inspired ideas at 1am!