Following our cruise we spent a busy four days in New York.
Upon arrival we checked our bags at the Waldorf Astoria Towers and headed south to the World Trade Center and the 9/11 Memorial. The memorial is very well done, just a somber pair of holes in the ground, with water flowing endlessly down into them. The new building is very beautiful.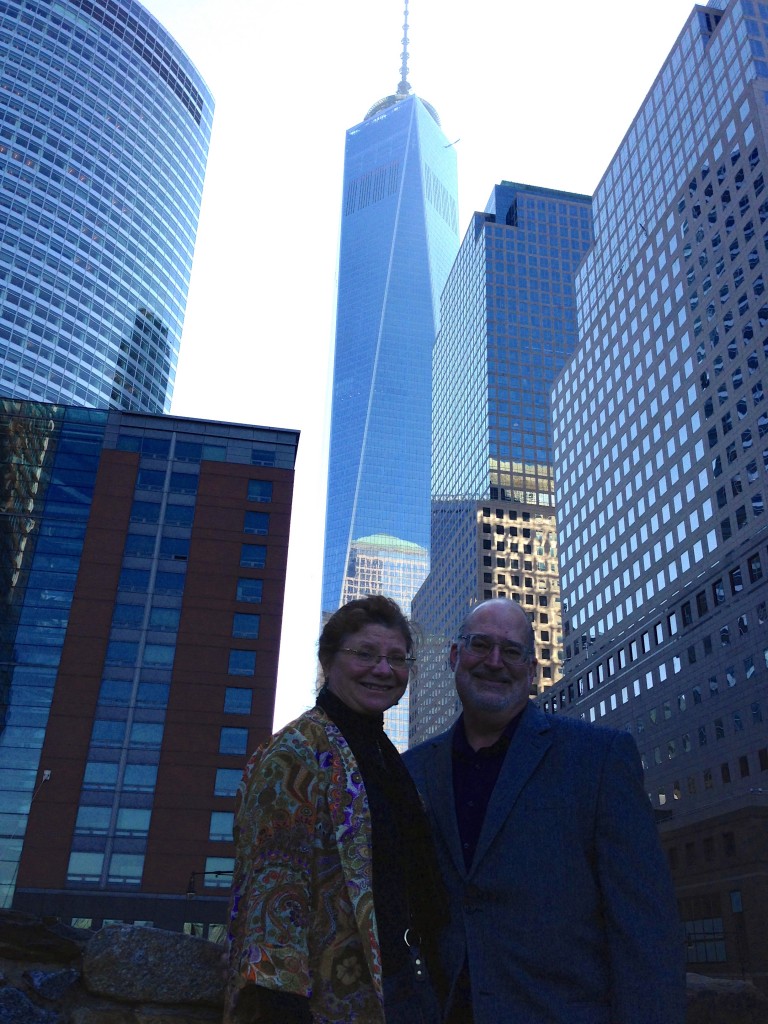 There were long lines for the museum, and we didn't have time before meeting our friends for lunch, so we wandered around Battery Park and the Irish Hunger Memorial, which was an impressive sloped garden featuring indigenous plants and recreating some of the conditions that forced so many to immigrate.

If you enlarge this view from Battery Park you can see the Statue of Liberty that greeted those immigrants.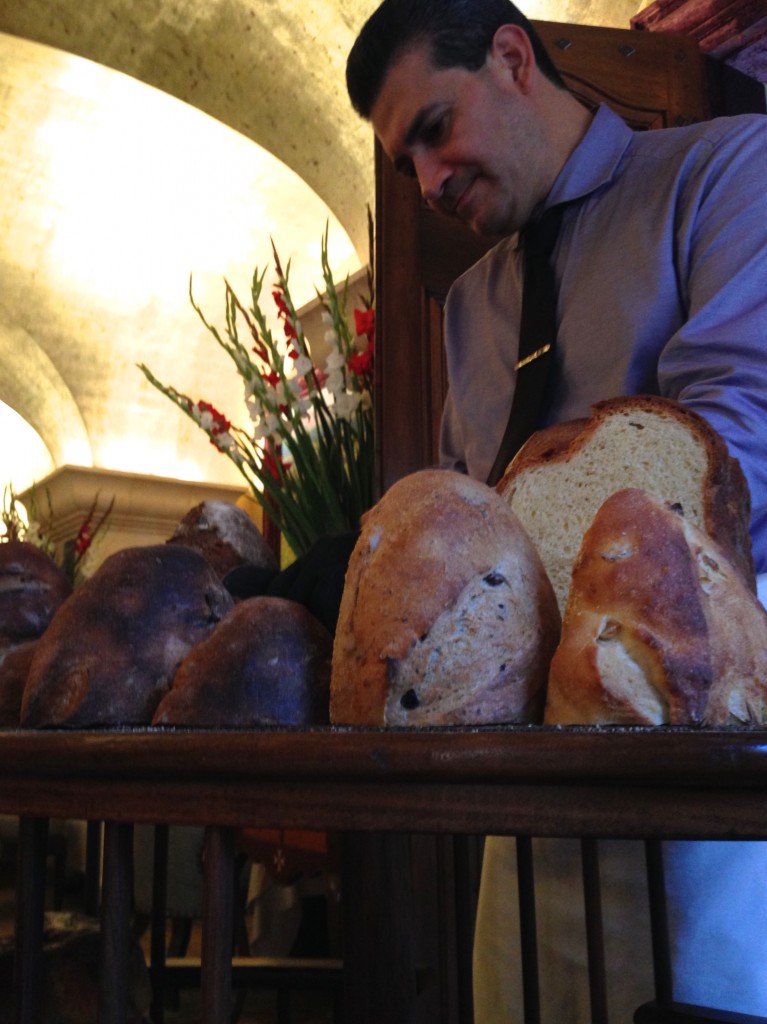 We met our friends Ron, Bev, Keith and Parlo at Bouley for a four hour lunch. The four of them are in New York for a Champagne extravaganza, but we're on a different mission. (Most of the links in this post take you to my food blog for more information about the restaurants.)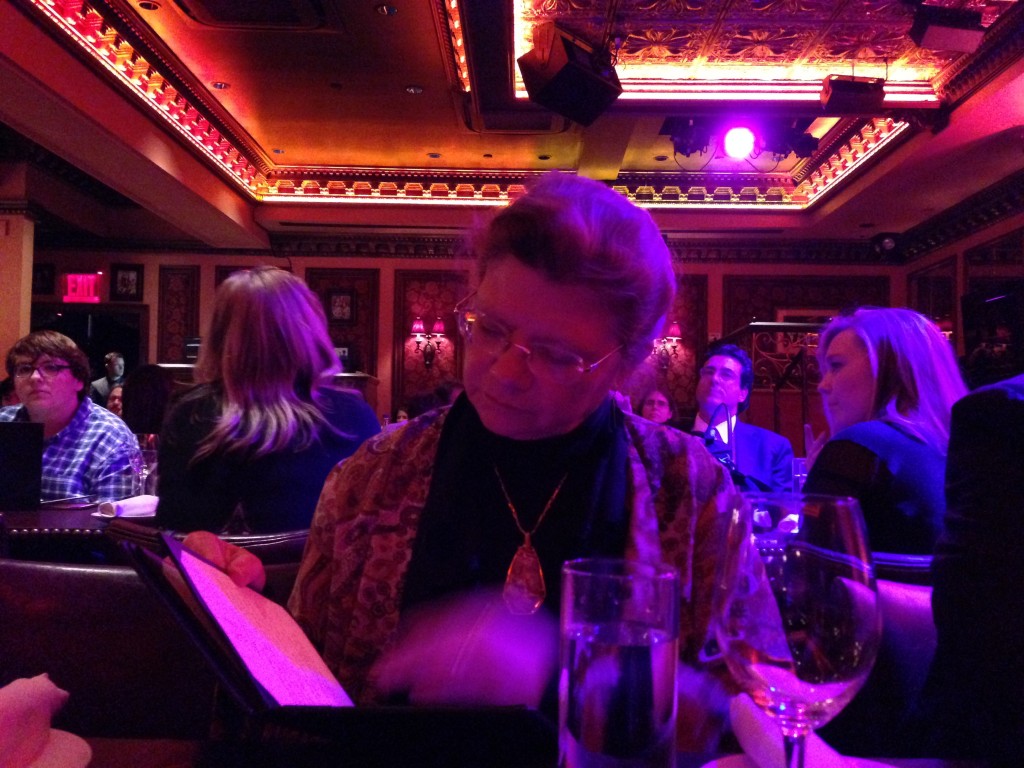 We attended a late dinner and show at 54 Below, a nice cabaret. The performer was Sarah Boggess, who played Ariel in the Little Mermaid and Christine in Phantom on Broadway.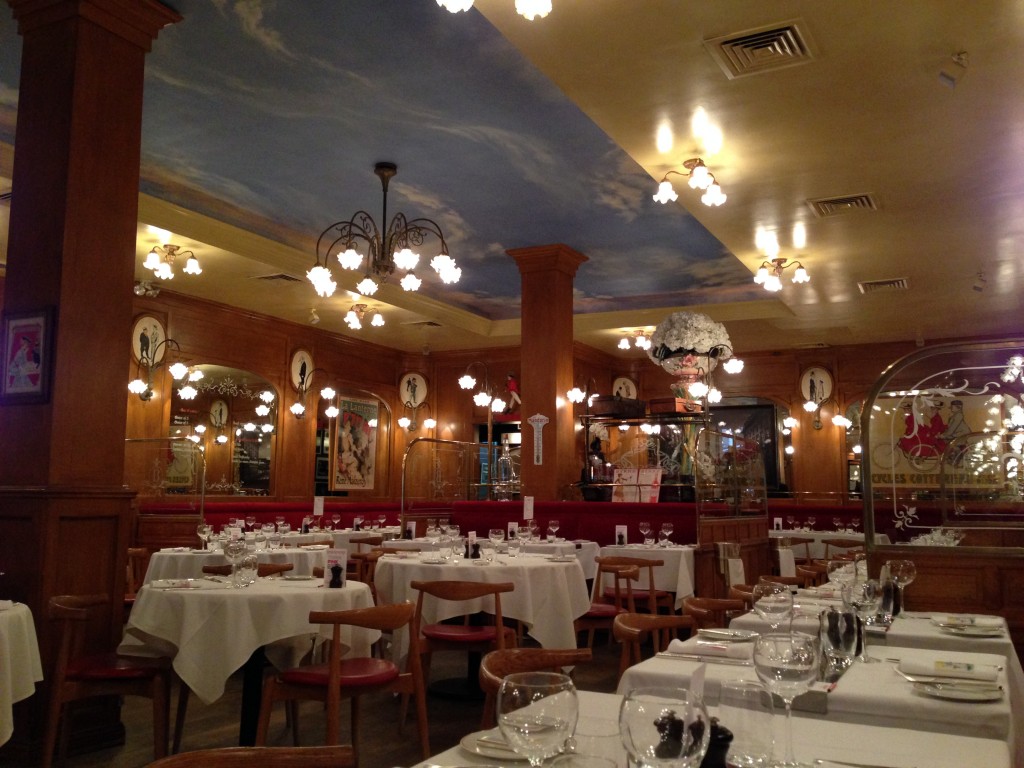 For lunch Saturday we went to one of Linda's favorites, Benoit, for their fabulous chicken.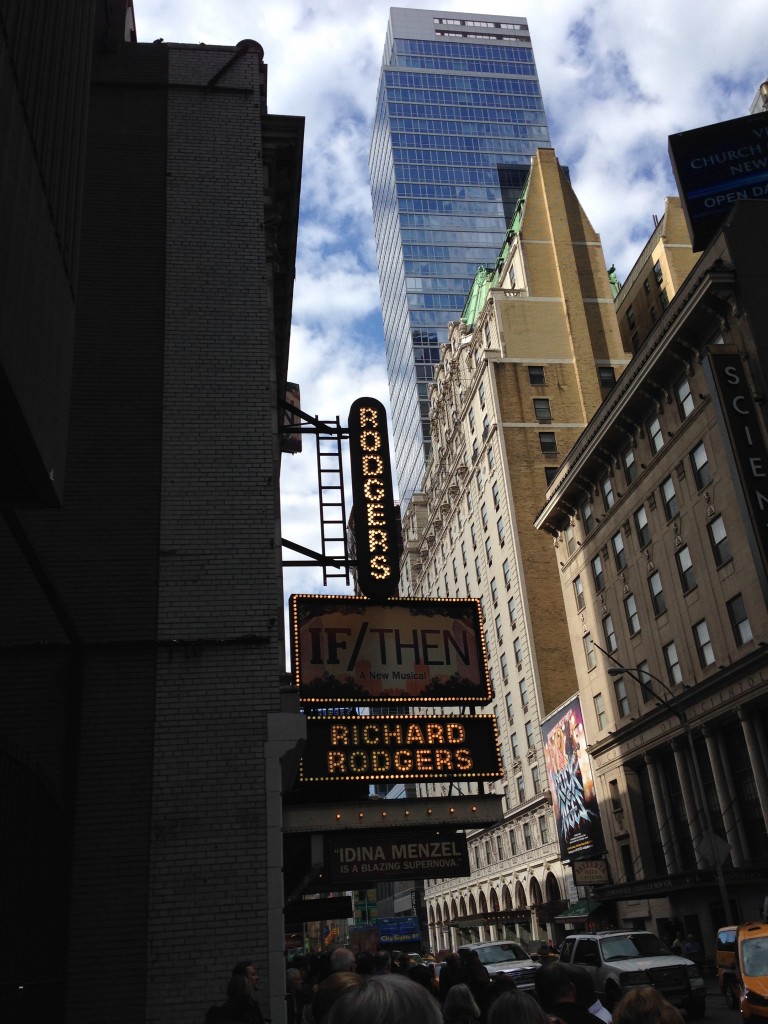 We attended a matinee of If/Then, a new Broadway show starring Idina Menzell. The cast was fantastic, and made some fairly flawed material quite enjoyable.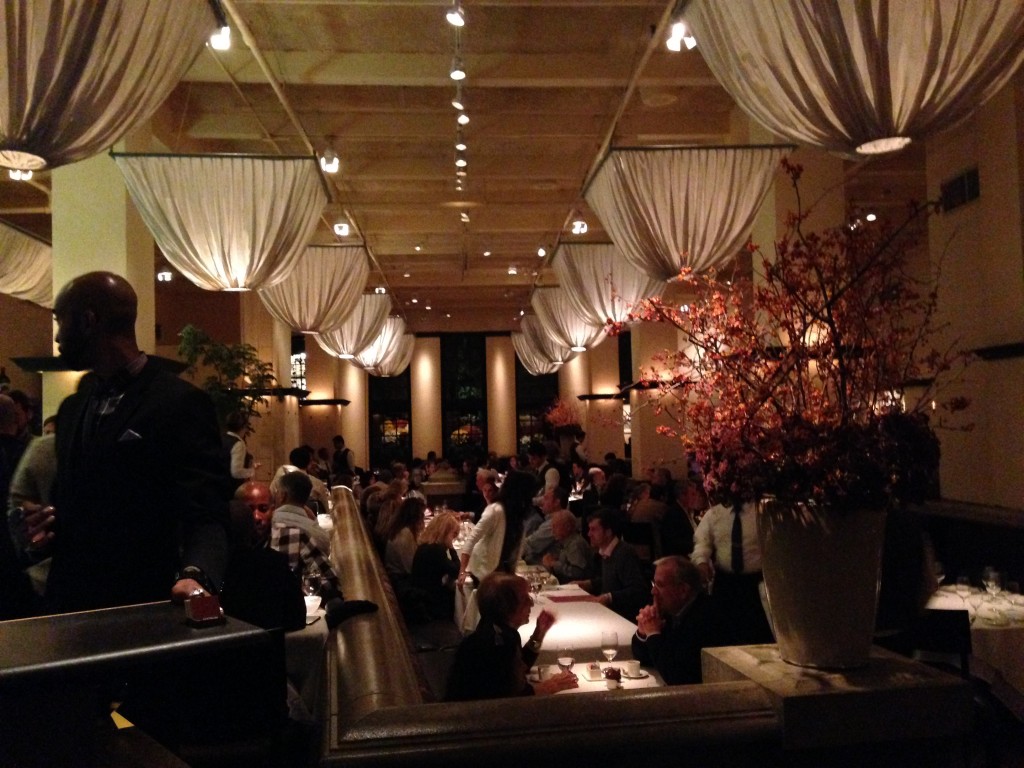 Dinner took us back downtown to Gotham Bar and Grill. Despite its name, the food was far from bar and grill stuff, and we really liked it, although it was very noisy.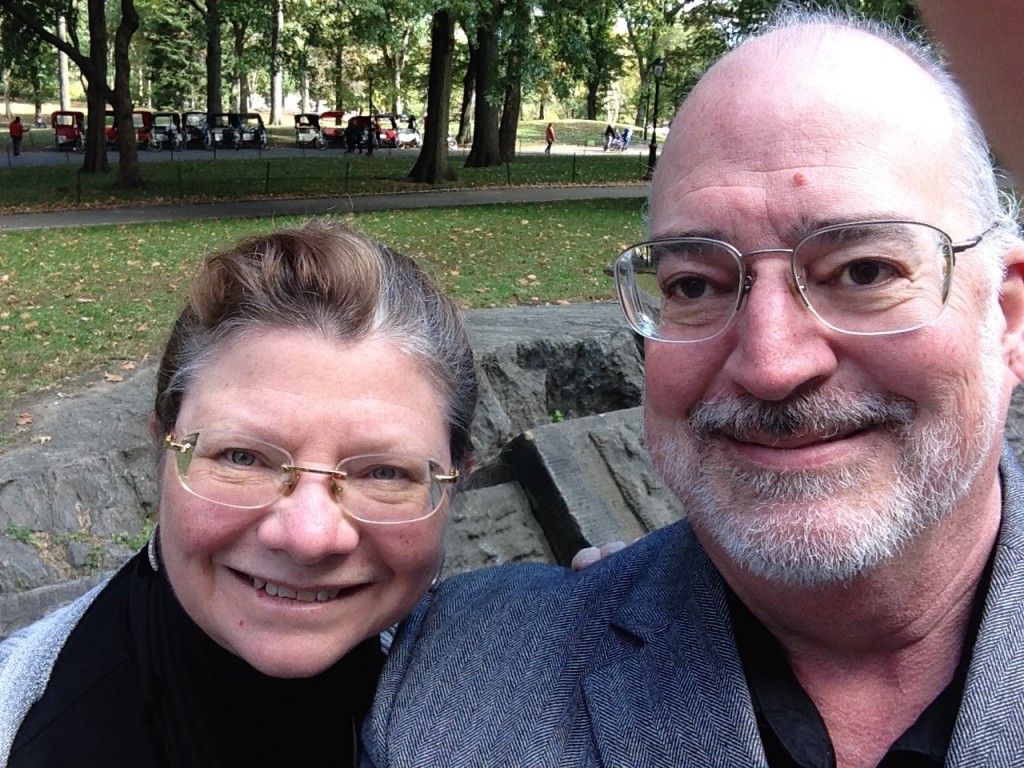 Sunday at noon found us up by Central Park, for lunch at our favorite, Jean Georges.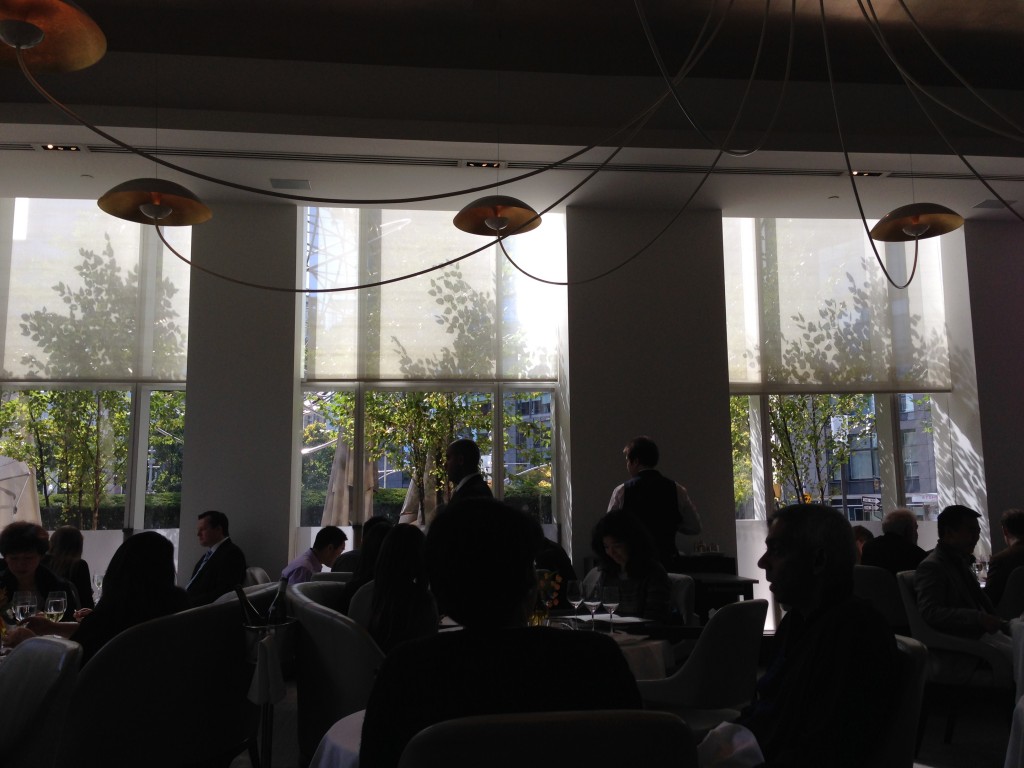 This is such a wonderful restaurant! The service is friendly, the room is spacious and quiet, there are great wines available by the half glass so you can assemble your own pairing, and at lunch the prices are amazing.
After lunch we saw a matinee of A Gentleman's Guide to Love and Murder, which won the Tony this year. While it might not be up to the level of some past Tony winners, it was very funny and entertaining. Jefferson Mays plays nine different roles, and was really quite amazing.
The weather dropped into the 30s for one night and we decided not to make the trek to Chez Josephine, and on the spur of the moment walked a couple blocks to a small storefront and had a lovely pan-Asian meal at Wild Ginger.
Monday was our last day in New York, and we made it count, at two spectacular restaurants.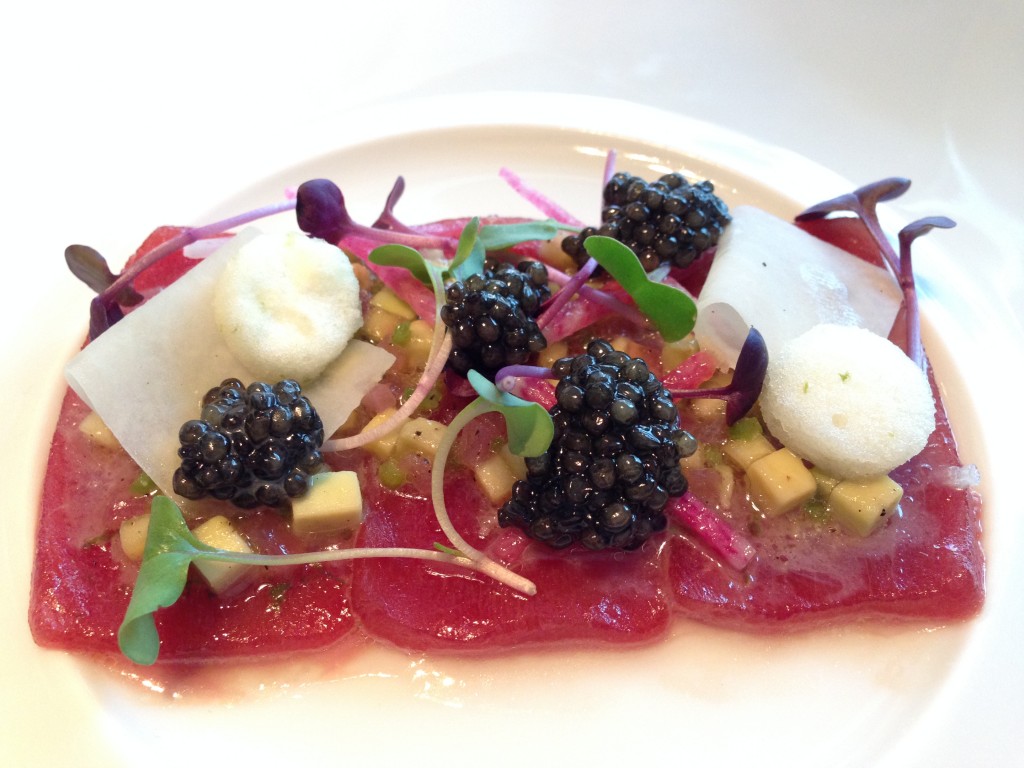 Most notable was Caviar Russe, which is about far more than caviar. We'll definitely be returning here.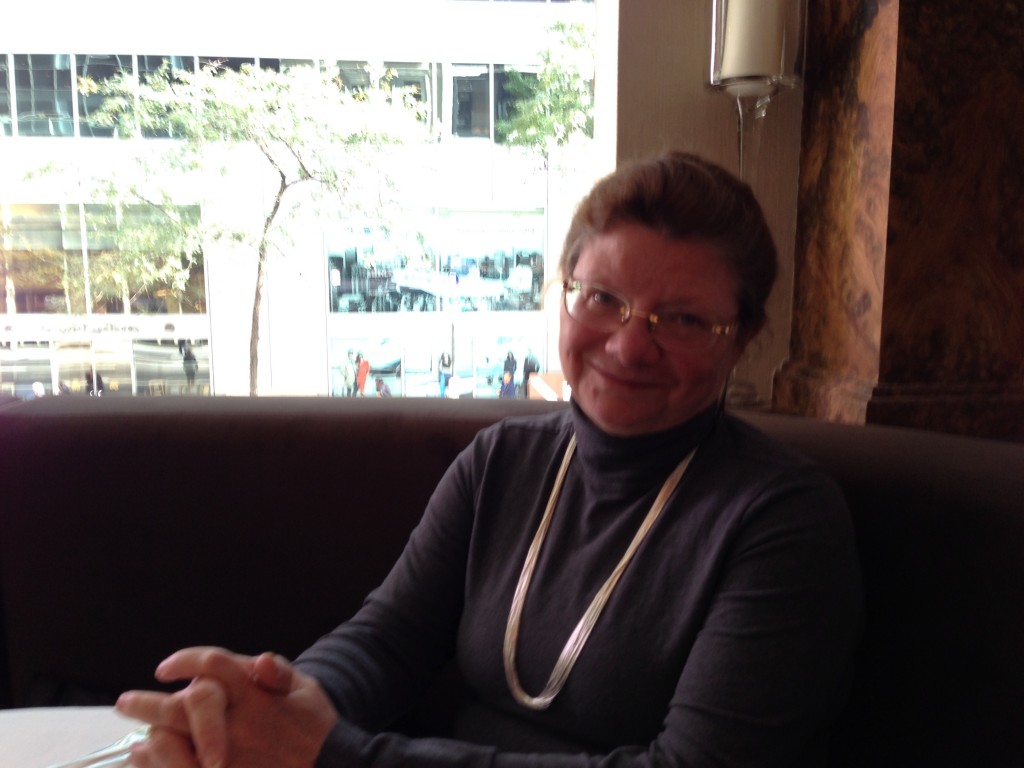 And for dinner we went down to Chelsea to experience Morimoto.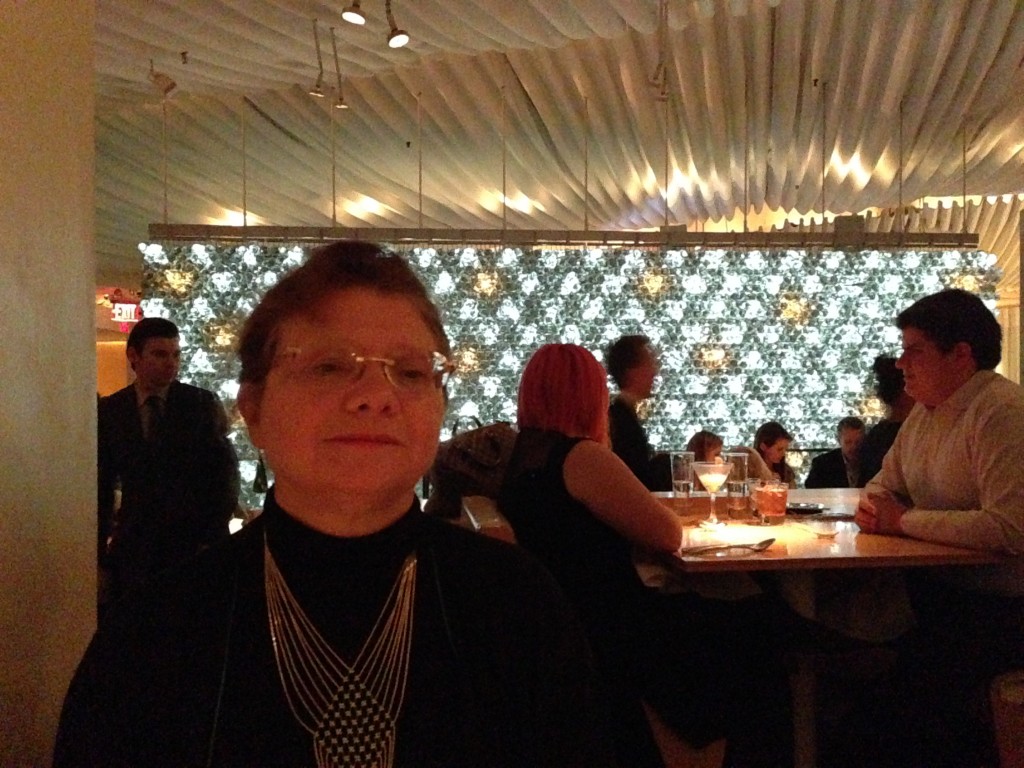 It was interesting in that the omakase was much more about cooked food than sushi.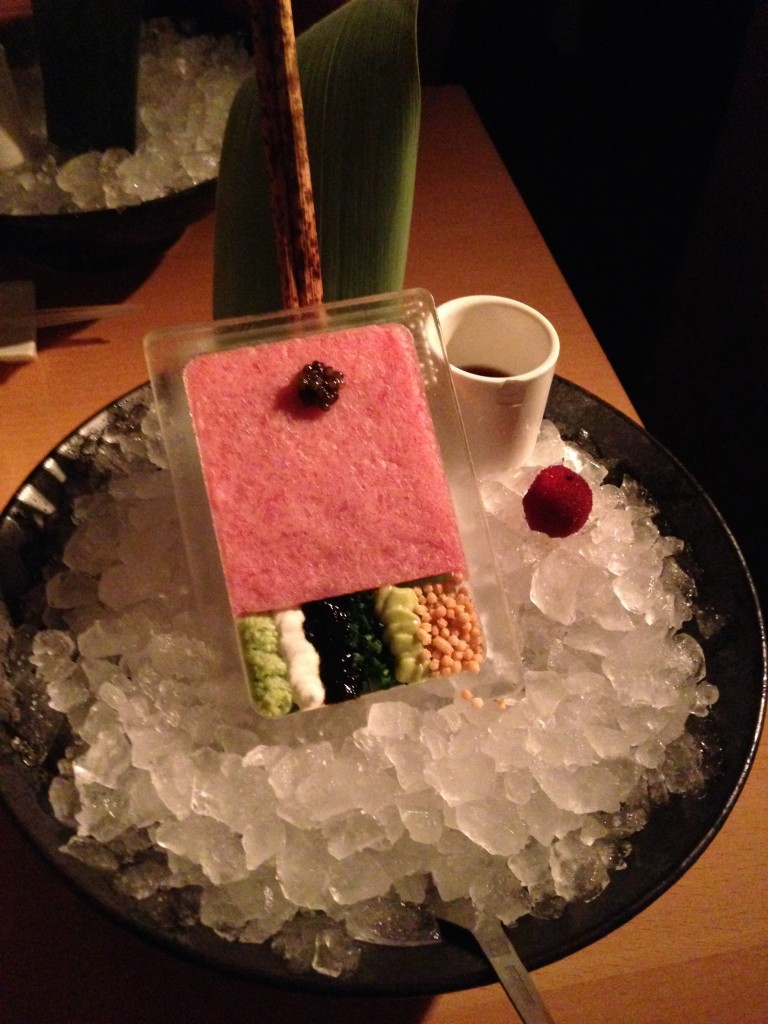 Tuesday morning we turned back into pumpkins and headed to the airport for the flight to Orlando. It will be a shock after almost a month of traveling, but it will also be nice to be home.