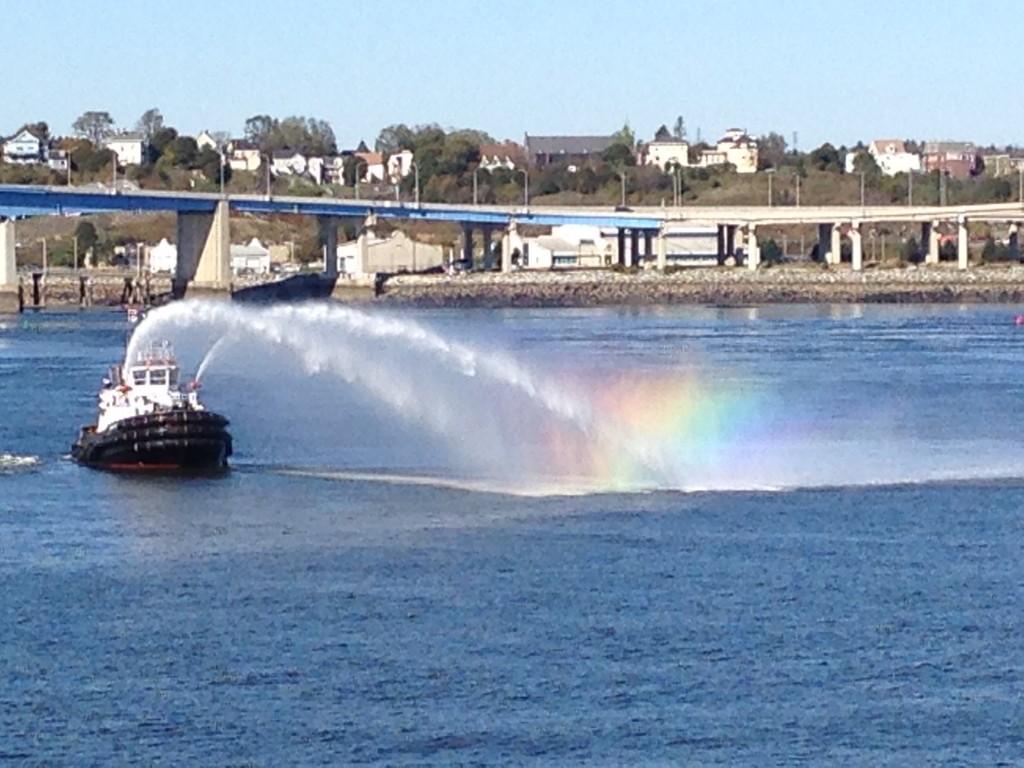 As we arrived in Saint John New Brunswick we were greeted by a tug spraying water jets and turning pirouettes, which produced a continually animated rainbow.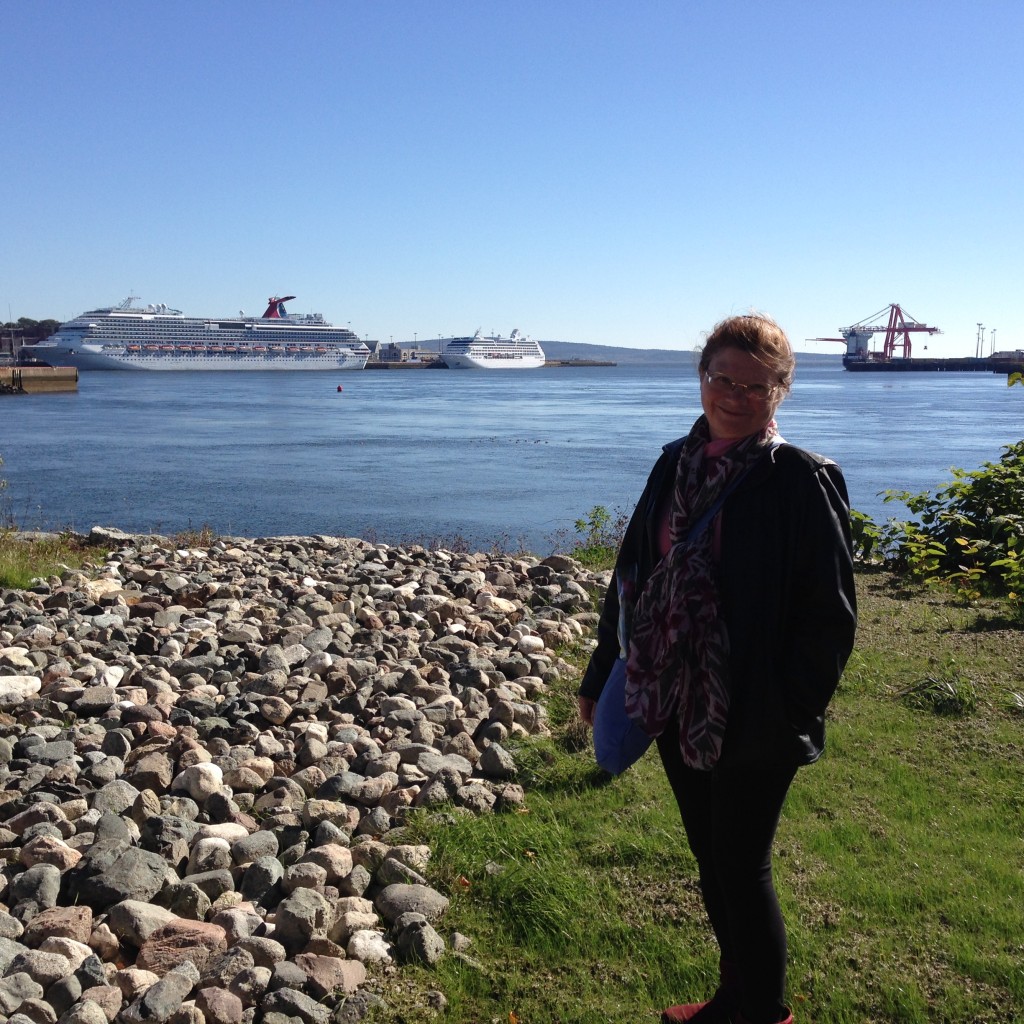 Our ship looked pretty tiny as it nuzzled the rear end of a humongous Carnival cruise ship. It was easy to tell which passengers came from the two ships, by age alone.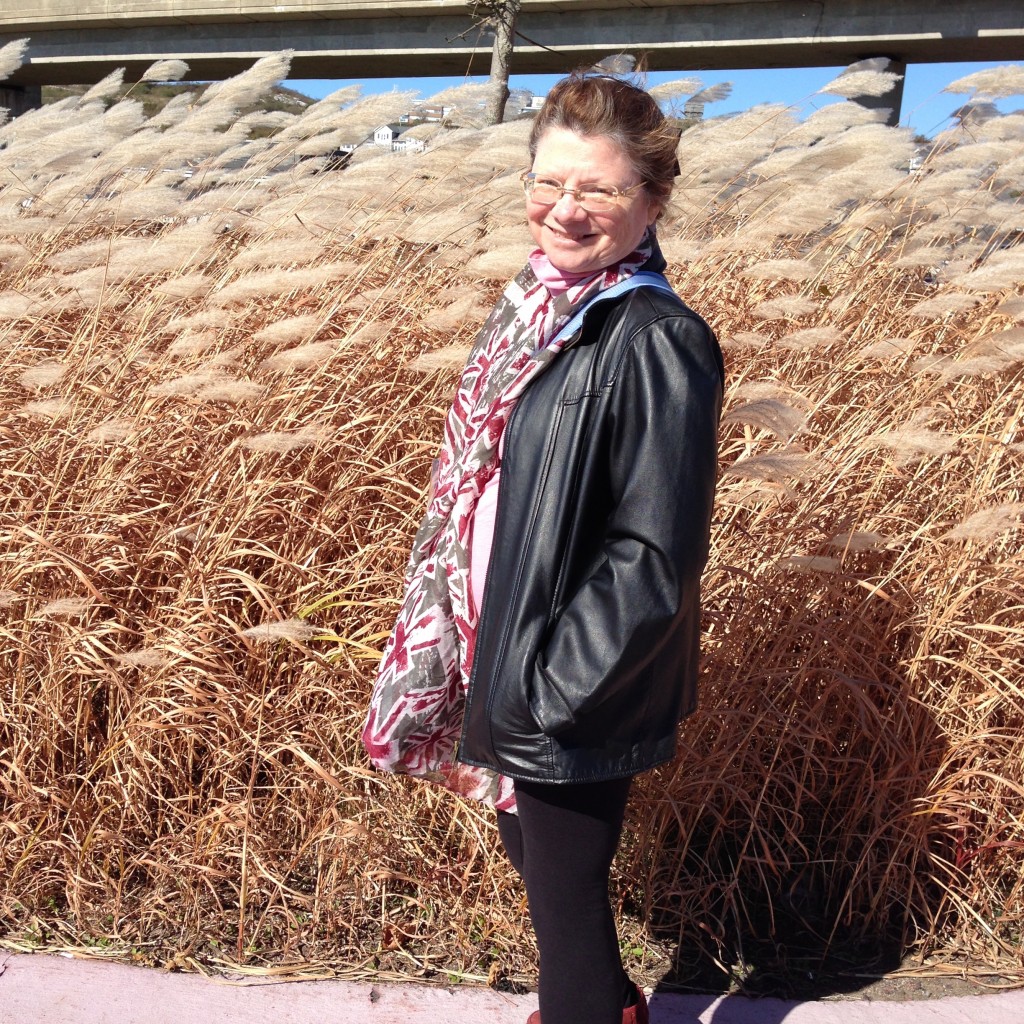 The major attraction of the Bay of Fundy is Reversing Falls, a section of river that changes direction with the tide, creating swirling eddies. The riverfront path took us on a five mile walk that was mostly scenic.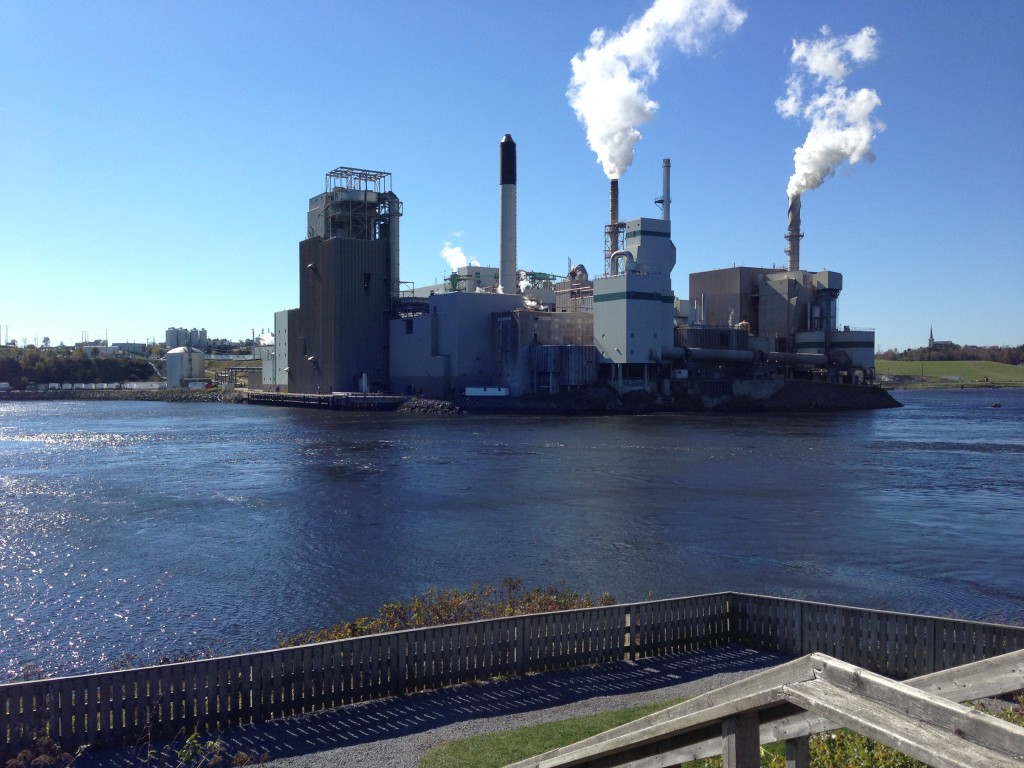 At least it was scenic until we actually got to Reversing Falls. Here's a picture of Reversing Falls from Reversing Falls Park. Yes, that's it. Apparently the place was named by someone who had never actually seen a waterfall.
After chatting with other disgruntled tourists who'd been tricked into the walk, we headed back to the pier. Not far from the ship we had an excellent Canadian Thanksgiving afternoon meal of seafood chowder and lobster poutine at Grannan's Seafood Restaurant.

We planned ahead on our walk and took before and after pictures of the ship. The tides in the Bay of Fundy can run 54 feet, although 28 is typical. Here is the difference 3 hours made.