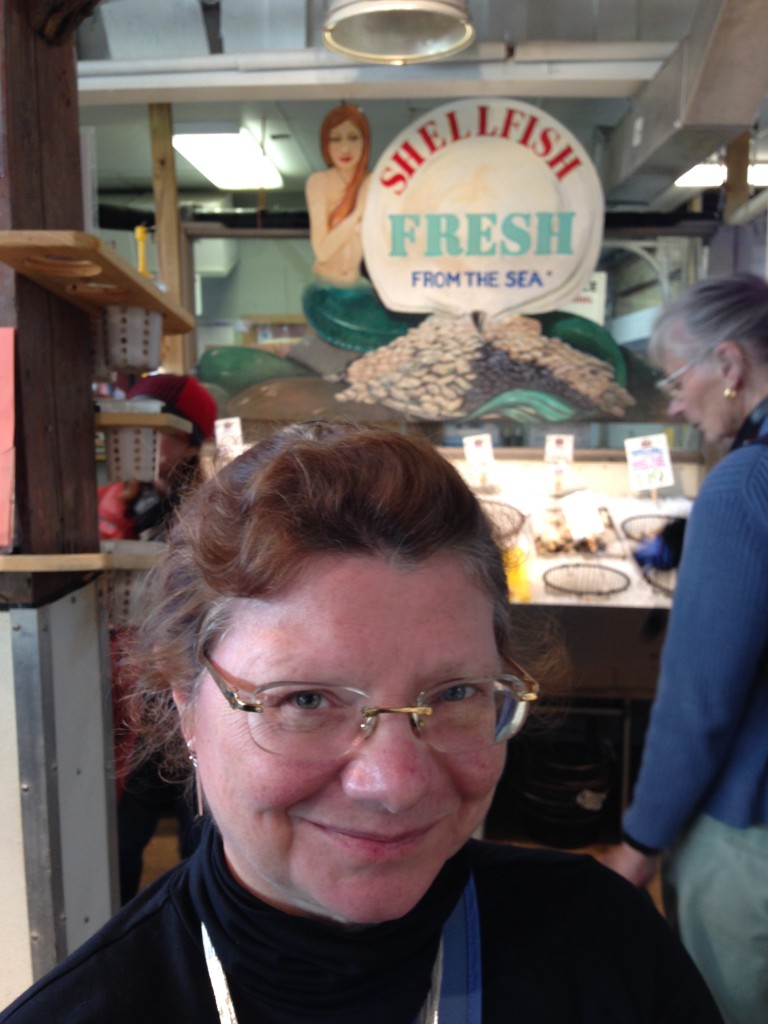 The ship arrived fairly early in Portland Maine and we cleared immigration on board and went out for a morning walk. Not too many shops were open yet, but we made out way around most of the visitor's section along the wharf and up a couple of streets.
After lunch we met a guide for a walking tour of the lobster docks. She was quite informative. About 95% of the country's lobster comes through here, so it's a great place to be for seafood. Maine is also second only to Vermont in number of microbreweries, so a great place for beer, too.
We had a lobster boat excursion also scheduled. I did this a few years ago with Pamela, and it was interesting, but we decided to skip it, do a little shopping at Leroux kitchen and gourmet store and return to the ship to do a bit of laundry and relax.
Portland is a very cute town, and one of the most highly regarded small towns in the US, according to a variety of authorities.