There used to be a summer wine festival at Captiva near Memorial Day, and we started making an annual trip the year Dani was born. Several members of our wine group went along. After the first year we learned to stay at Land's End Village.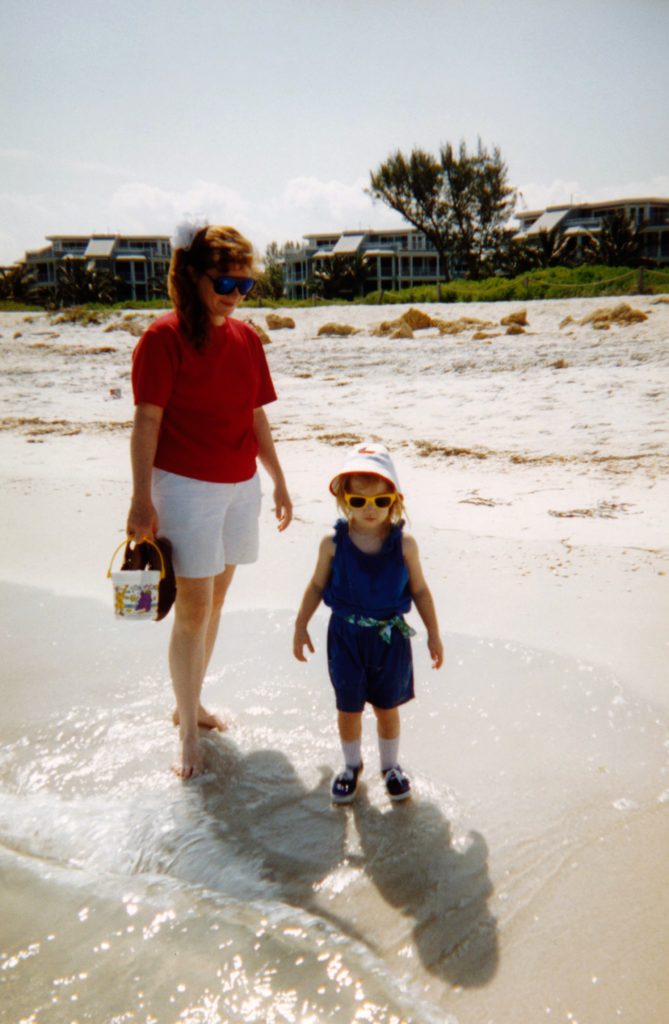 Good shelling 1994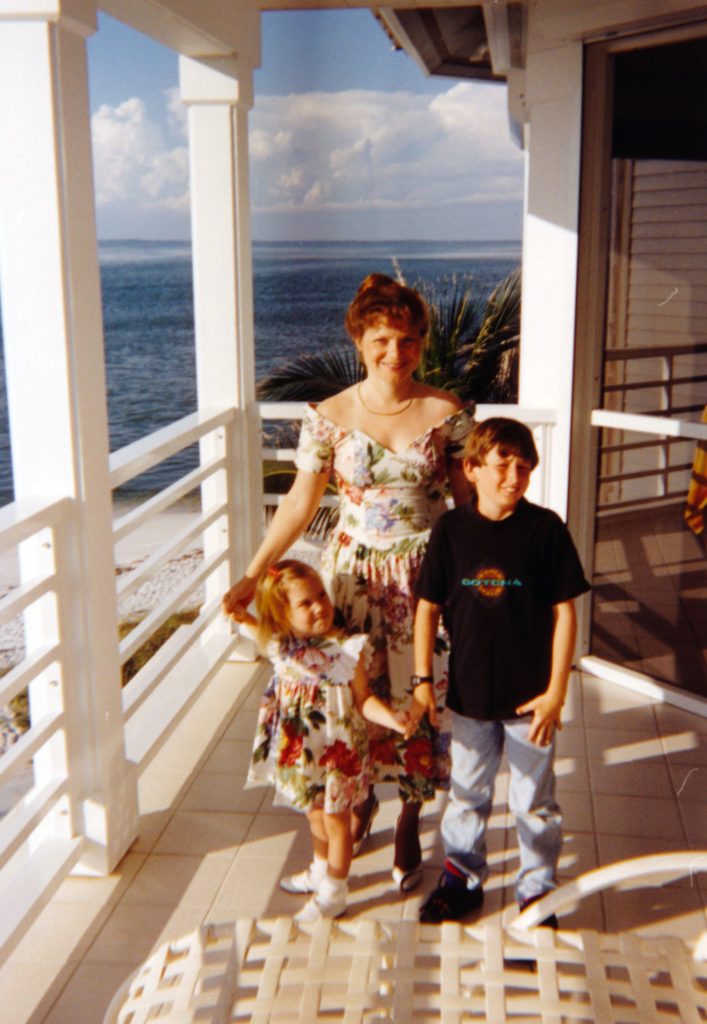 Dani, Linda amd Jonathan Henline, 1994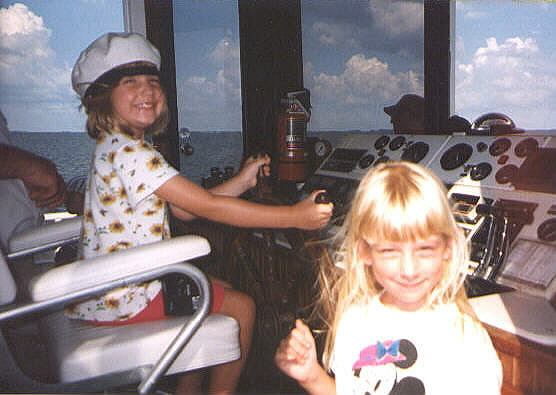 In 1996 we went on our sixth annual trip to Captiva. Steve was in Europe during the Annual Wine Festival, so we went later in the summer, and were accompanied by the Carstensens. Here Danielle pilots the dolphin cruise while Mindy looks for a life preserver.

Starting in 1996 we began going to the Ritz Carlton Naples after Captiva. It's our favorite hotel, anywhere.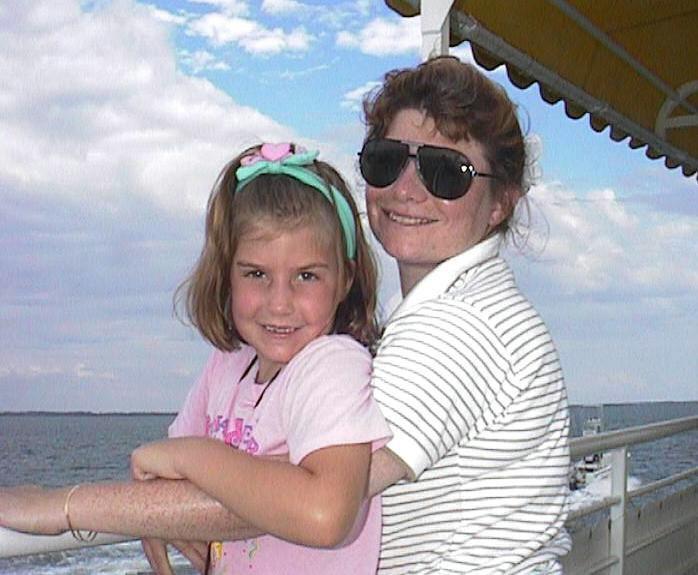 Back to Captiva in 1997, this time with Danielle's friend Zachary. Nicole also went along, as she did every year except 1996.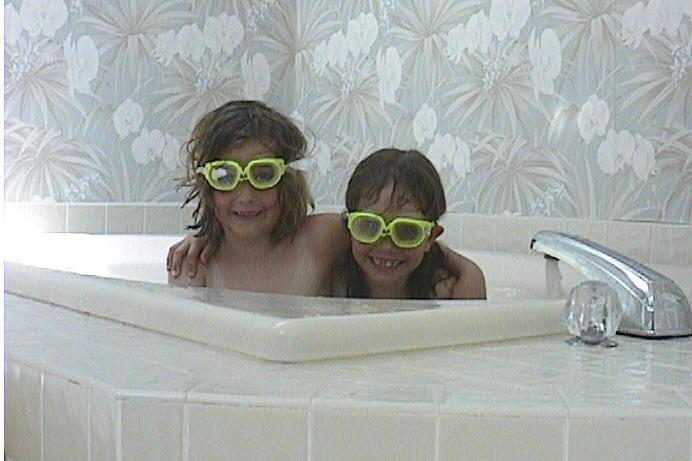 By chance, a school chum of Danielle's was visiting Captiva at the same time, and came by to play frogs in the bathtub.

Here we are on the porch at Land's End, overlooking the Caribbean.