It was sprinkling lightly this morning, and was almost cool, but it soon cleared off.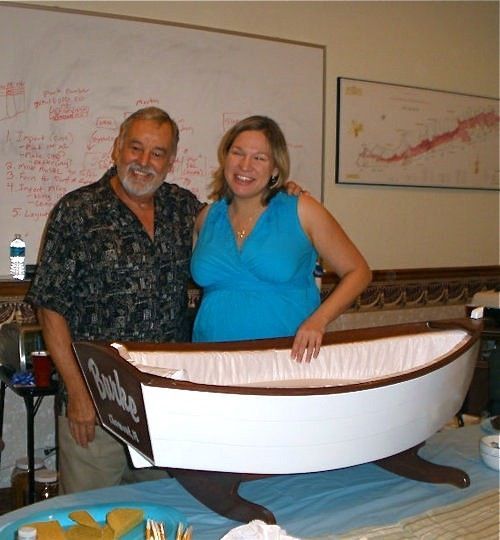 At the office, Loren and Crystal organized a baby shower for Joy, and among the gifts were several Alcorn McBride inspired joke garments and this fabulous boat bassinet.
While Dani's chemistry tutor was here I walked over to what I thought was a small used and rare bookstore off of an alley, and appropriately called Bookman's Alley. What a shock! The place goes on for room after room, stacked high with mostly well organized old books. I kept coming upon artifacts, like an old printing press, a magic lantern, and the proprietor himself, who is as old as most of his books. The place had quite a few customers, but it's such a labyrinth that it was always a surprise to stumble upon one. Of course I bought books. The most interesting were signed copies of Marguerite Henry's Brighty of Grand Canyon, and a 1929 Who's Who in Music that I got for Tommy.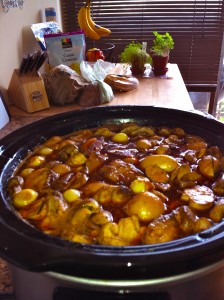 Tonight I'm revisiting the Crock Pot BBQ Shortrib recipe, but cheating, in that I saved the sauce from the last batch as a starter. But I've added shortribs, leftover pork from The Stained Glass, potatoes, pearl onions, bacon, mushrooms and carrots, plus more wine and BBQ sauce. I started early in the morning, making a large batch so that hopefully this time the leftovers will include meat, and I can freeze it in small batches for Dani to use later.