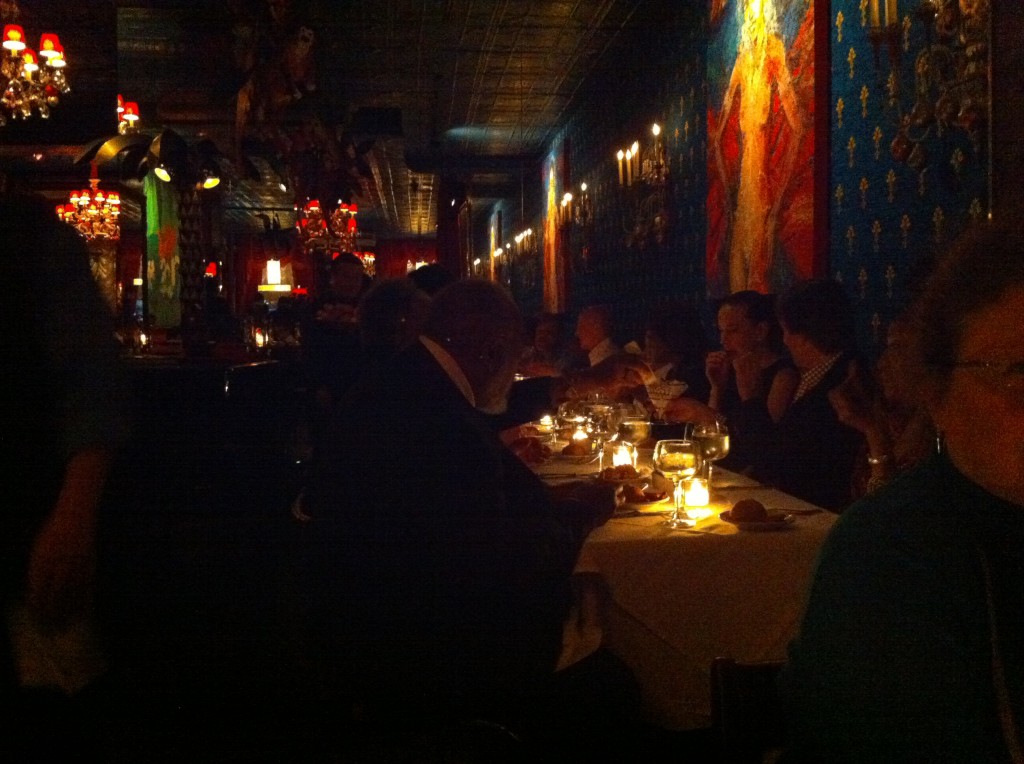 After the always superb lunch at Jean Georges (perhaps my favorite restaurant in the world), we strolled down Broadway, which becomes a giant flea market closed to traffic on Saturdays. Then, in the evening, on the spur of the moment, we went to the revival of La Cage Aux Folles starring Kelsey Grammer. It was fun, as always, but I wasn't sure it deserved its Tonys; I couldn't help thinking that parts of the Trinity High School production had been better!
For dinner we walked to Hell's Kitchen and had an nice French meal in the darkly romantic and jazzy Chez Josephine's, with live piano and trumpet jazz. Occasionally a patron would play a set; an elderly black woman really impressed with her sultry voice and lightning riffs.
Sunday morning our three-week adventure came to an end, with Dani winging her way back to Chicago and Linda and I headed back to Orlando.