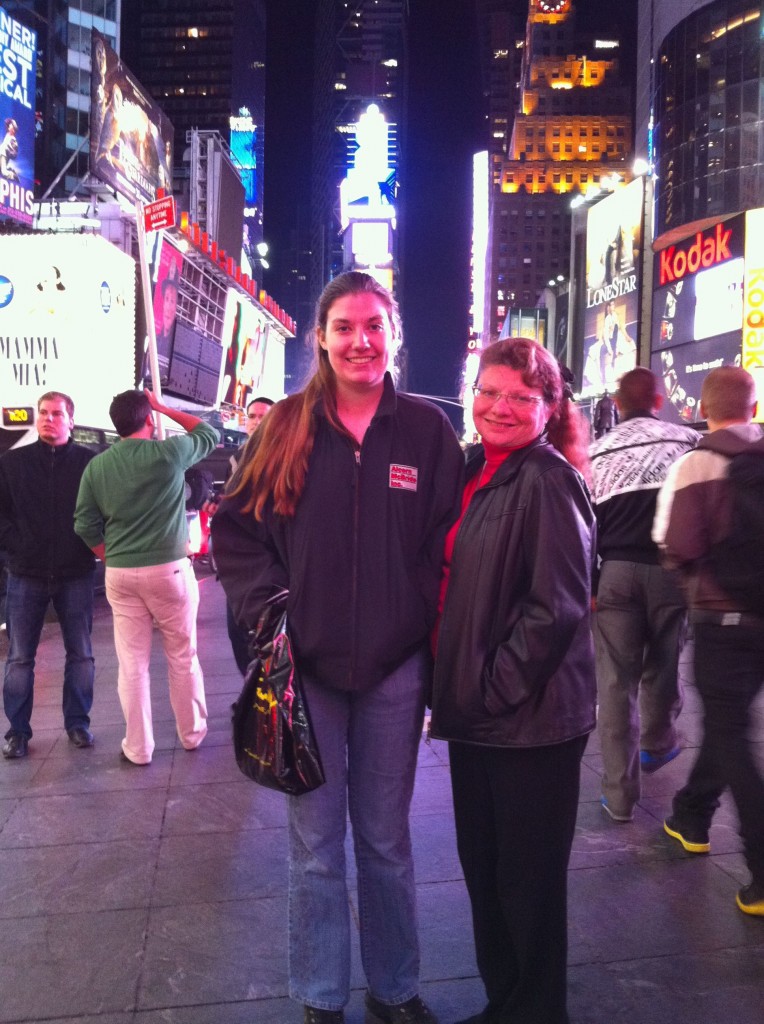 When we saw The Addams Family in Chicago during its test run, the songs were good, but the show was pretty poor. So poor we couldn't imagine how it made it to Broadway (admittedly we saw it when its star, Nathan Lane was out sick). So, gluttons for punishment, we decided to see it on Broadway. I purchased tickets early enough that even though the theatre was sold out, we had front row seats.
From the first note it was clear that the entire show had been reworked. The first act was completely rewritten, with lame numbers cut, and an almost entirely new book. A new plot (one that actually made sense) had replaced much of the old, with The Addams Family now aware that they are strange, and attempting to be normal for one night (and failing miserably, of course). The songs mostly remained. The audience loved it, and certainly we loved the first act. Less work had been done on the second act, so the show only ended up being good, not great, but it was an amazing improvement. And Nathan Lane is indeed a comedic genius.
Afterward we went to our traditional post-theatre dinner at Sardi's, which never changes.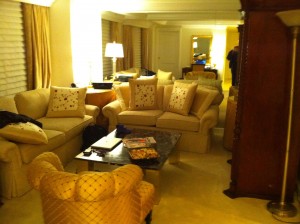 I'm impressed with our hotel, The Michelangelo.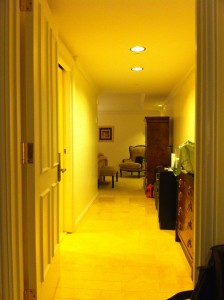 A large hallway connects the bedroom and living room.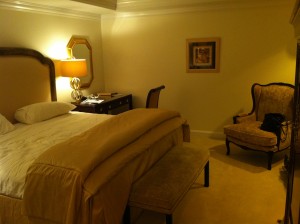 It's the nicest we've stayed at in the theatre district, with upscale furnishings in the lobby and rooms, and a very spacious one bedroom suite at a reasonable price. It's just off 7th Avenue at 51st street, so an easy walk to all the theatres and to Columbus Circle for our lunch at Jean Georges.