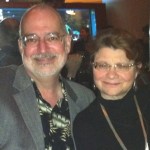 Everglades Restaurant at the Rosen Centre Hotel hosts a food and wine event about five times each year. We particularly enjoy these events because of their fun and intimate nature, the opportunity to meet interesting people at our table, and their interesting themes. They're also a good deal, with five course and five generous servings of interesting wines for $65. For my birthday, Linda, Martin and I attended this month's event, called "Around the World in 180 Minutes." It was themed like an airplane trip, right down to the boarding passes we were issued to enter:

As always, the food was terrific, the presentations about the wines were kept short and to the point, and a good time was had by all. My favorite course was the salad, which combined incredibly tasty tomatoes with a wonderful vinaigrette that matched the Spanish Albarino beautifully.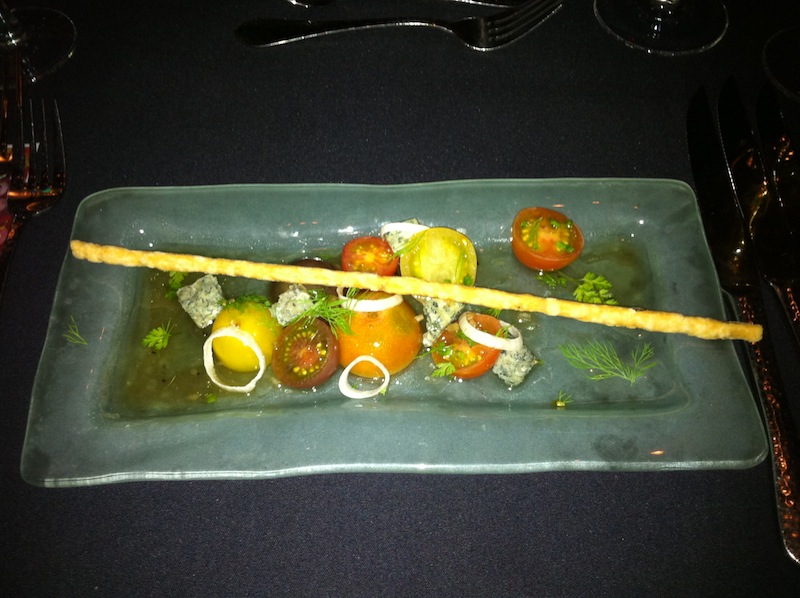 The soup course was also impressive, really a bowl of lobster tail and other fish and shellfish with an almost marinara-thick sauce. The desert was also delicious, and the tart mango slices worked beautifully with the Lexia (muscat).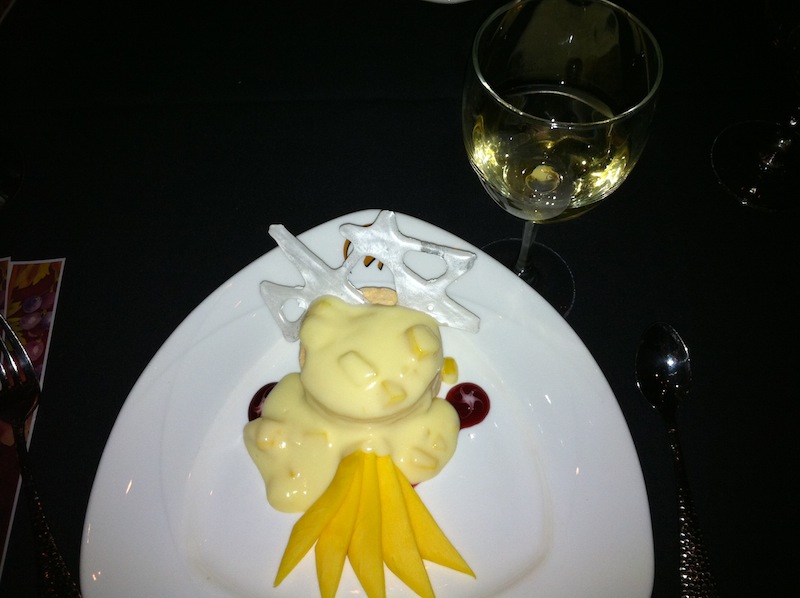 The next event is March 25th, and every course will contain chocolate!