With our wine group back in Orlando, Linda and I have a few days alone in Las Vegas.  Thursday we met Ron Ford of Simon Malls for lunch at Sushi Roku and a backstage tour of the Forum Shops.
There are two main shows, with very sophisticated gas, steam, lasers, hydraulics, animated figures, audio and video. Over the years Ron has replaced much of the original equipment with Alcorn McBride gear. It was very gratifying to run into so many people backstage who complimented us on the reliability of our gear.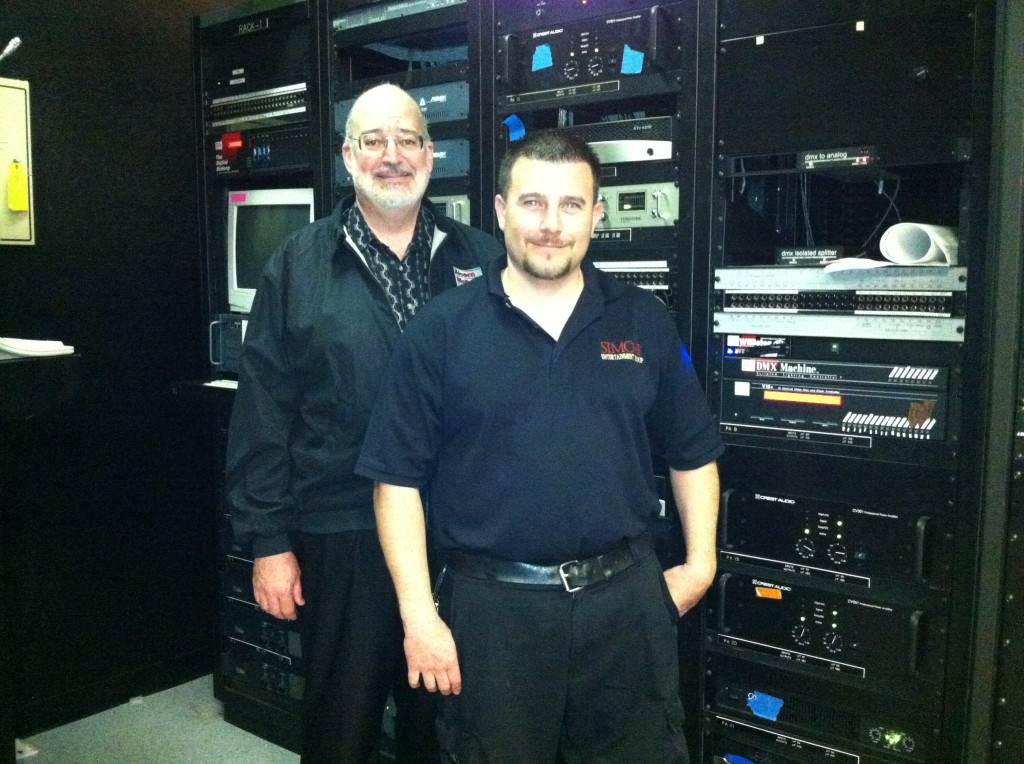 Ron provided a great tour, and I could tell that he and Linda were kindred spirits, as they talked Hoffman Boxes, Elco connectors and PLCs for a couple of hours. What a treat!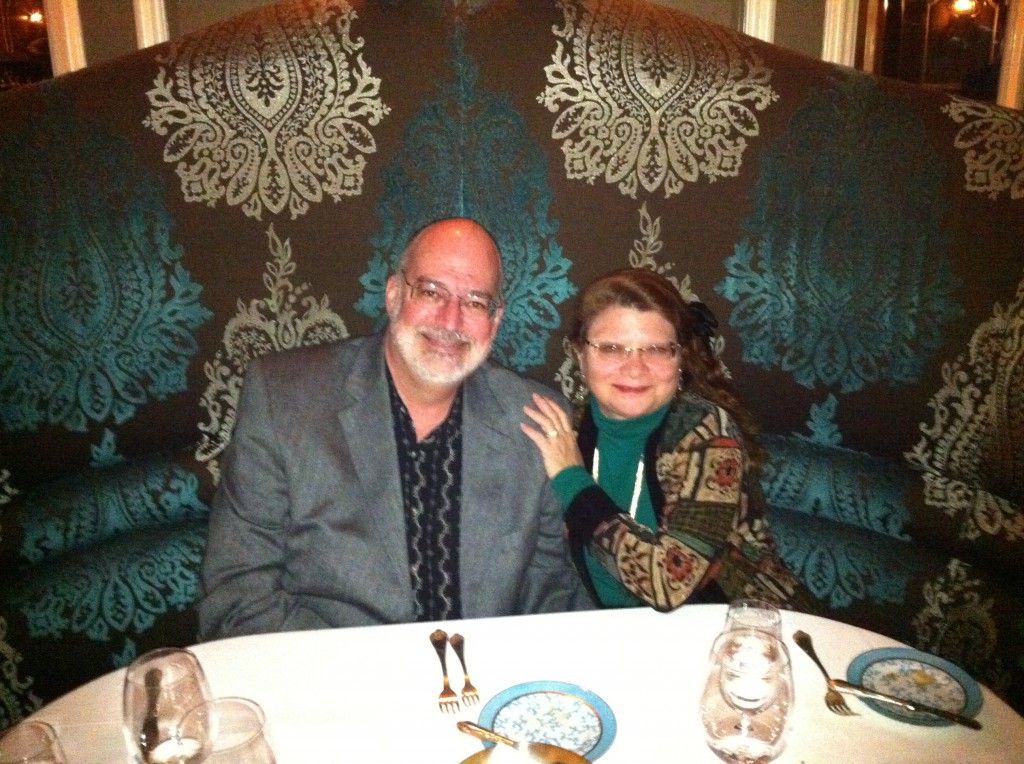 For dinner Linda and I walked next door to Andre's in the Monte Carlo. The food was just so-so, but the wine list was interesting, and not too pricey by Vegas standards. We had a 1955 Cornas that had lost its fruit, a 2001 Clos de Tart that Linda said was good (by this time my cold was bad enough I couldn't really smell anything), and a tasting of four vintages and types of Reserva Velha Barbieto Madeira that seemed pretty interesting: '54 Malvasia, '53 Bual, '40 Verdelho and '51 Sercial.
Then I headed back to the room for some Nyquil.