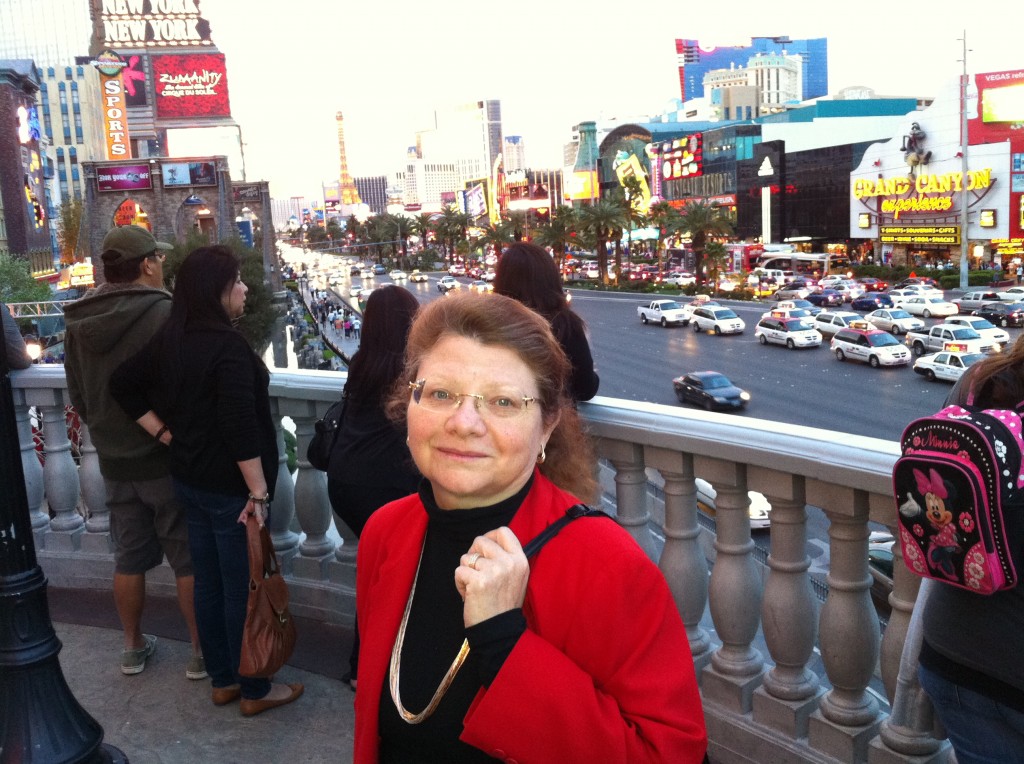 We saved the best for last. Having been to Joel Robuchon's l'Atelier in London, we knew it was good, but I had expected his formal restaurant, Robuchon, to be better. However I actually prefer the honest flavors of the simple ingredients at l'Atelier. I also, surprisingly, like sitting at what is essentially a sushi bar, and chatting with the servers and watching the chefs.
We went on Friday night, and had a great time. One of our servers, a Nigerian named Sunday, was especially nice, and encouraged us to let him make a reservation for us after our show the next night, and so we did. l'Atelier two nights in a row, wow!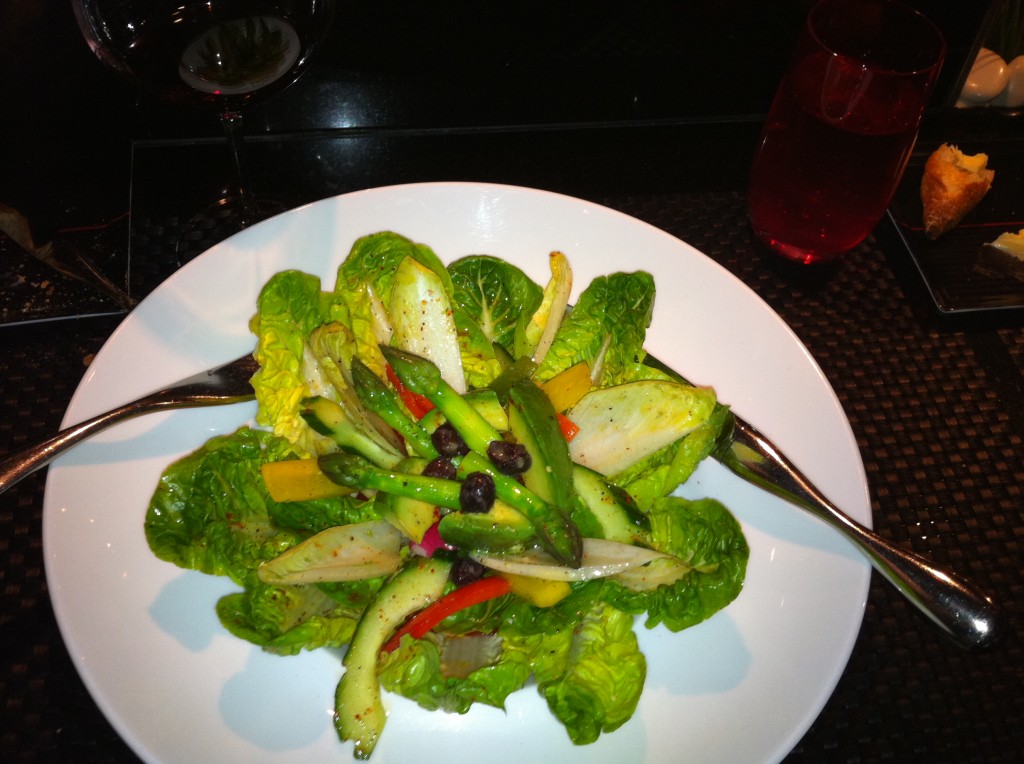 Before dinner on Saturday we saw Ka, our favorite Cirque show by a mile. The story line, consistent theming, and amazing technical aspects of the presentation set this apart from all other Cirque shows. My favorite moments are when the huge platform is first revealed and slowly rotates to show the audience what it can do, then when it later transforms itself into a vertical wall. The show has been rearranged since we first saw it, so that the impressive vertical battle—where you feel like you are watching from above—is now at the end, a great way to finish with the best scene.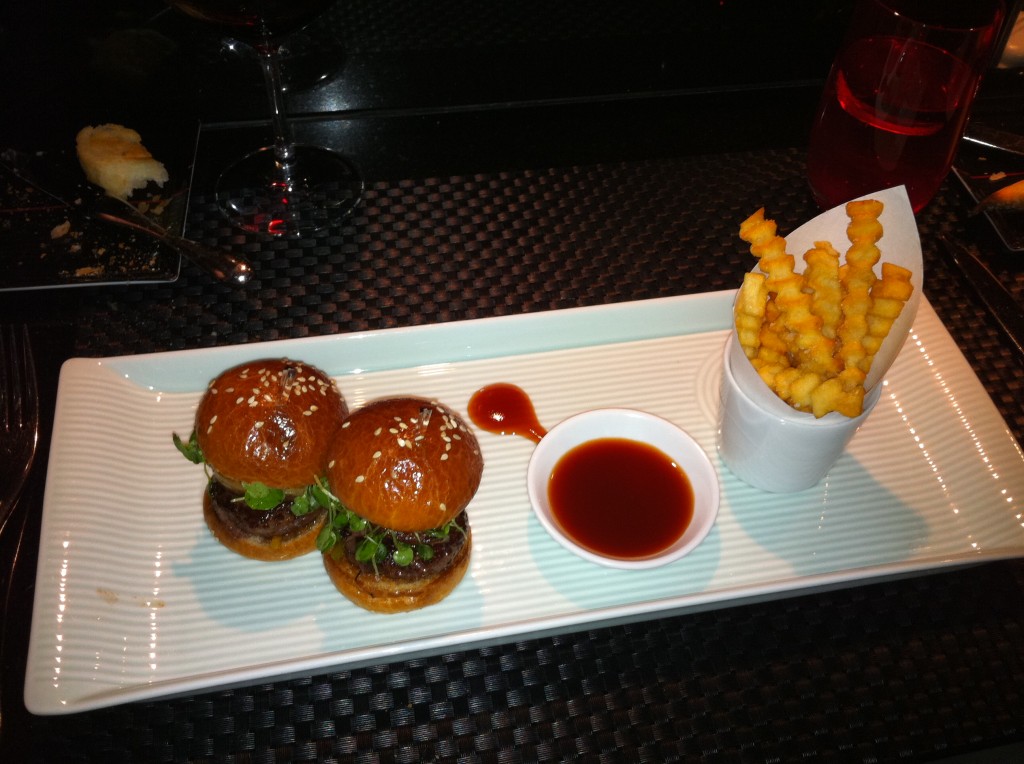 We finished out meal Saturday with these delicious mini hamburgers. I'd had a hamburger with foie gras and caramelized onions at db Bistro Moderne in New York, but these are much better. The small size—just four bites each—and the wonderful brioche bun make these a little slice of heaven, without being overpoweringly rich. It was a real treat to end out week in Vegas on such a high note.