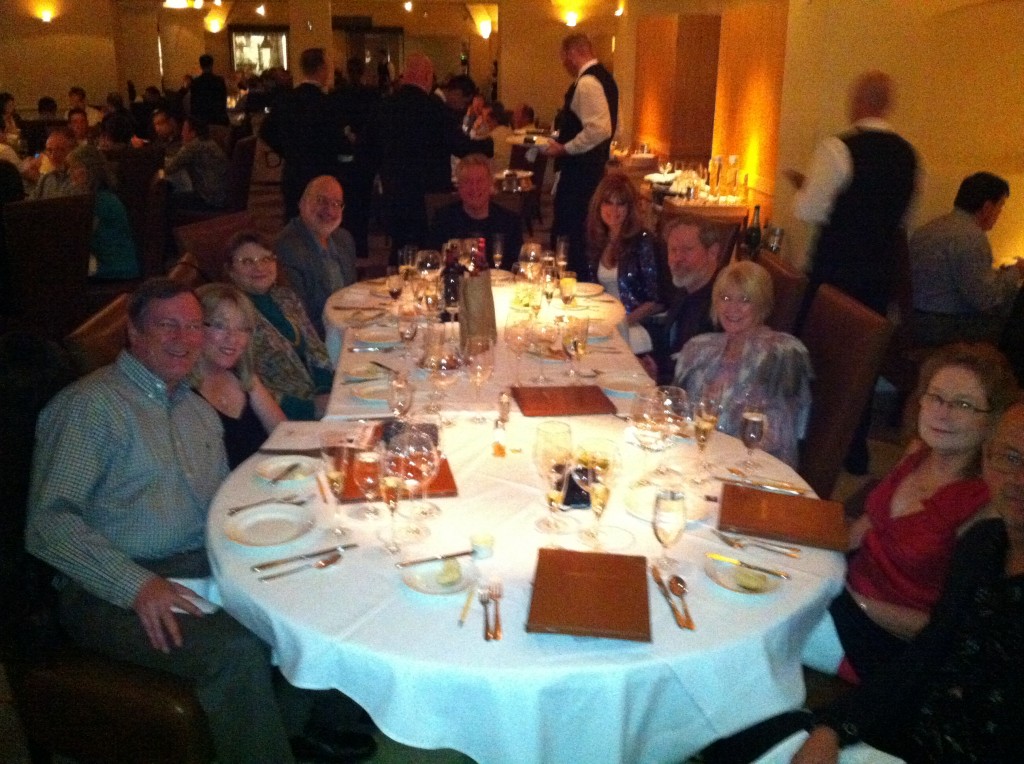 Delmonico's was the final restaurant on our Wine Syndicate Las Vegas culinary adventure, and it was easily the best experience. Incredibly attentive and professional wine service by Ryan Anderson made the evening a delight. At last, here was a place that really understood the concept of a wine tasting dinner.
This was also the best slate of wines during the trip, and the best tasting we've done in several years. The wines:
2000 Montrachet, G. Amiot
2000 Ch 'Y'
1968 BV Special Label Burgundy
1976 Clos de la Roche – Pierre Bouree Fils
1964 BV Georges de La Tour Private Reserve
1955 Ch Cheval Blanc tenth
2002 Dominus
1986 Ch Mouton Rothschild
1999 Ch d'Yquem tenth
2000 Ch d'Yquem tenth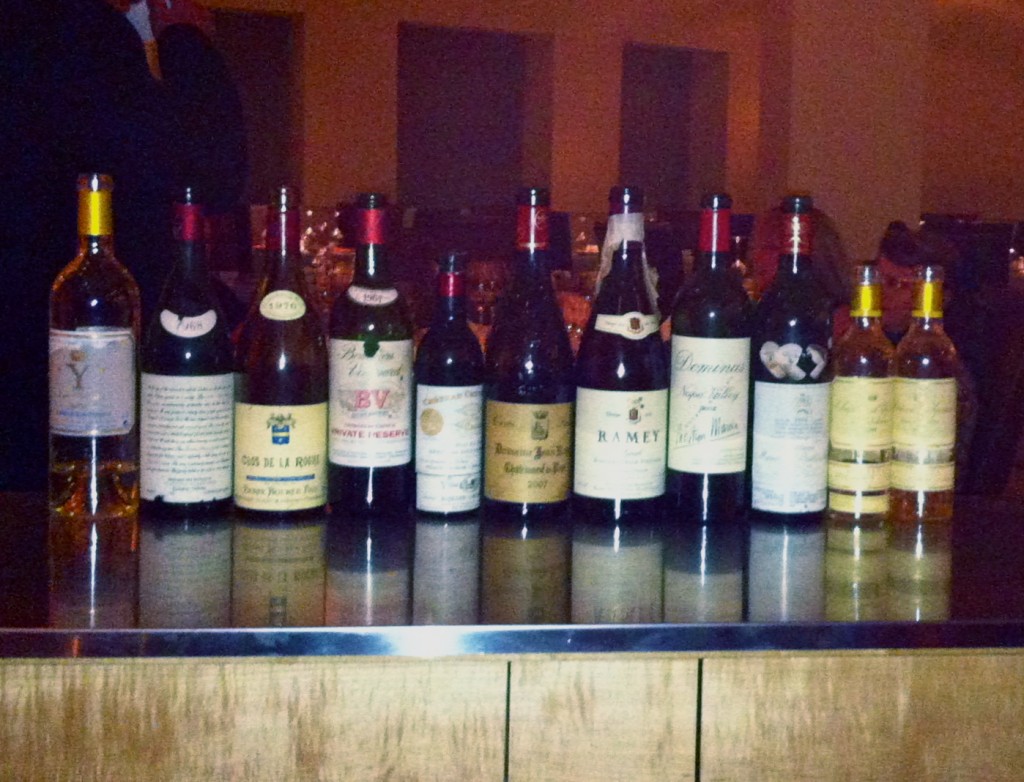 All of the wines showed great.The favorites were the 1955 Cheval Blanc and the Chateau Y, which is the dry wine from Yquem. I scored the latter a perfect 100, which I almost never do, for whites, especially.
Earlier in the day we changed hotels, moving from the Vdara to the Mandarin Oriental. I had originally booked the Mandarin as a special treat, but it sort of backfired, because we like the Vdara much more than I was expecting. Our suite at the Mandarin is impressive, with about 80  linear feet of glass wall wrapping around a sharp corder of the building, right on the strip.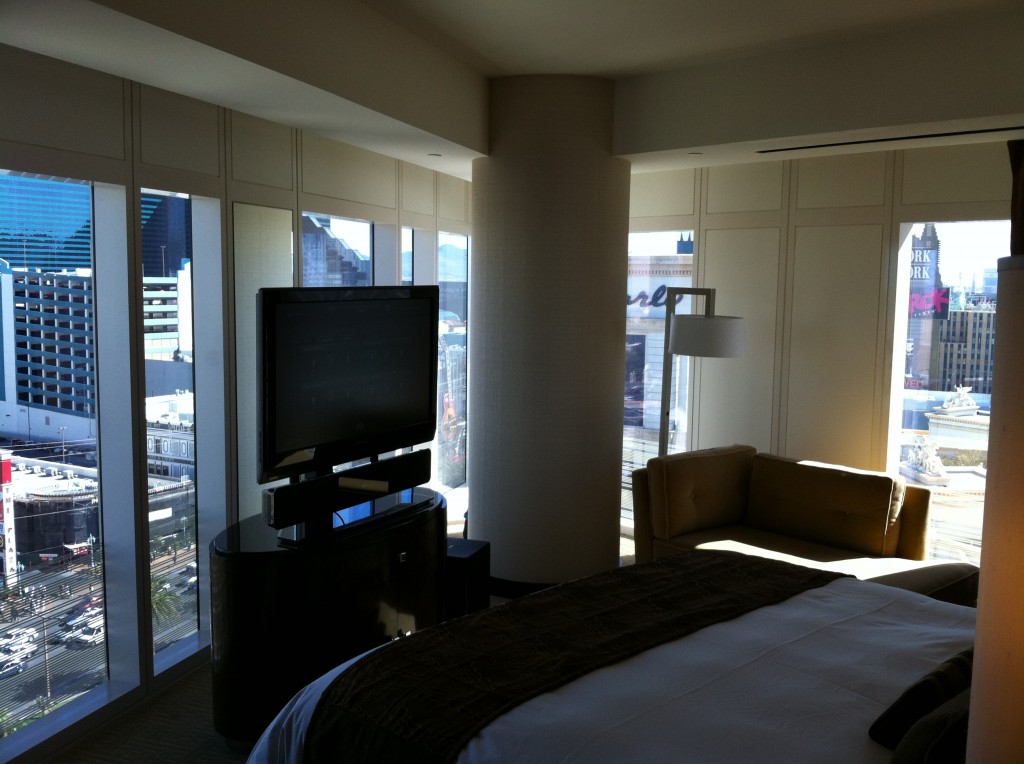 Of course, the service at the Mandarin is perfect. Heck, during check-in you get hot towels and tea! Still, we both preferred the quiet environment—and the dramatic height—of the room at the Vdara, and it cost less than half as much.