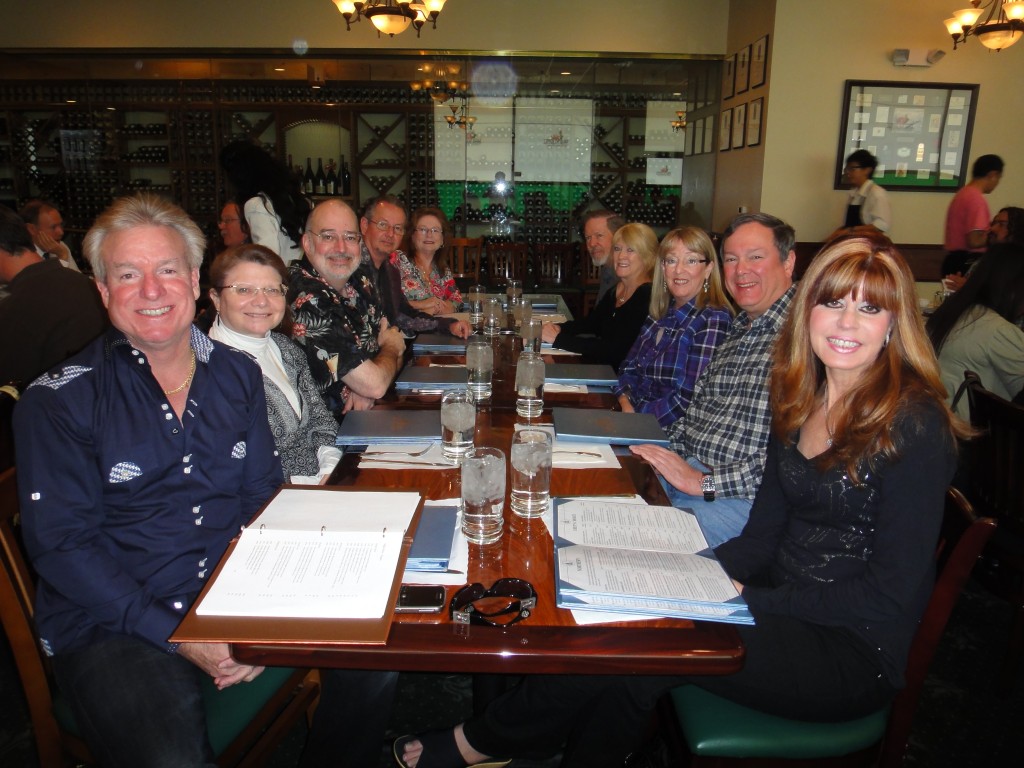 For lunch we went to Lotus of Siam, regarded by many as the best Thai restaurant in America. It's in a dumpy shopping center off of Sahara, so I'm sure we looked a bit incongruous piling out of a stretch limo. Certainly it was the best Thai food I've ever had, and it was great with a large party, because we could have a little taste of so many dishes.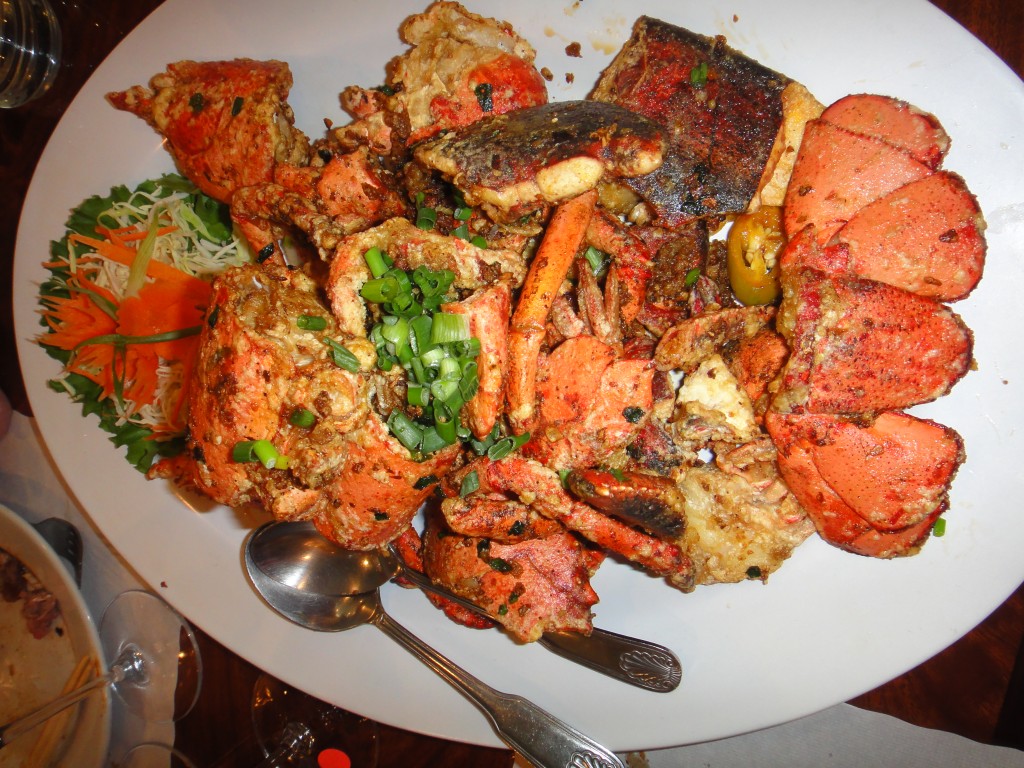 The wine list is quite amazing, with a thousand or more selections, and priced in many cases below retail. There are many bottles that are simply not available at retail, and we took the opportunity to try several 100 point Parker wines. While I didn't record the food, the wines were:
1997 Corton-Charlemagne Bonneau du Martray – Waxy, 90 pts
2007 Chateauneuf du Pape, Pierre Usegglio, Cuvee de mon Aieul – (RP 100) Tannic, balanced, chocolate dipped cherries, 94 pts
2007 Chateauneuf du Pape, Domain de Janasse – (RP 100) Velvety, meaty, 97 pt
2007 Clos de Papes – (RP 99) wood, leather, vanilla, 98 pts
2007 Sine Qua Non Pictures – Grenache, 15.6% alcohol, (RP potential 100) Big fruit, mint, leaves, wood, plums, meat, 100 pts
2000 Chartogne-Taillet Cuvee Fiacre Champagne – same wine we had a Robuchon, but at half the price! A deal for a vintage Champagne at $75. 95 pts
My scores are mostly lower than Parker's, but he's a nut for that 2007 Chateauneuf du Pape vintage.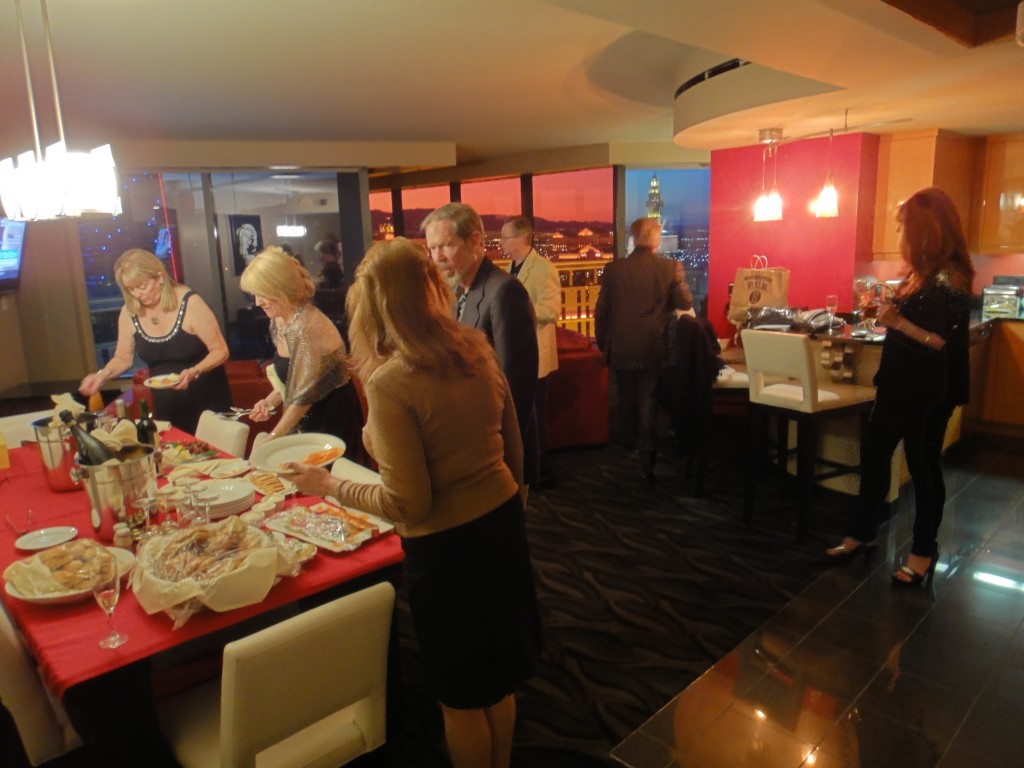 In the evening we walked over to Ron & Bev's suite at the PH Westgate for a get-together and had some salmon, Champagne and a 1989 Ch. Angelus that was drinking great, but young. Their suite is expansive, with a wonderful view of the Strip. The blue and red tinted glass is a bit weird.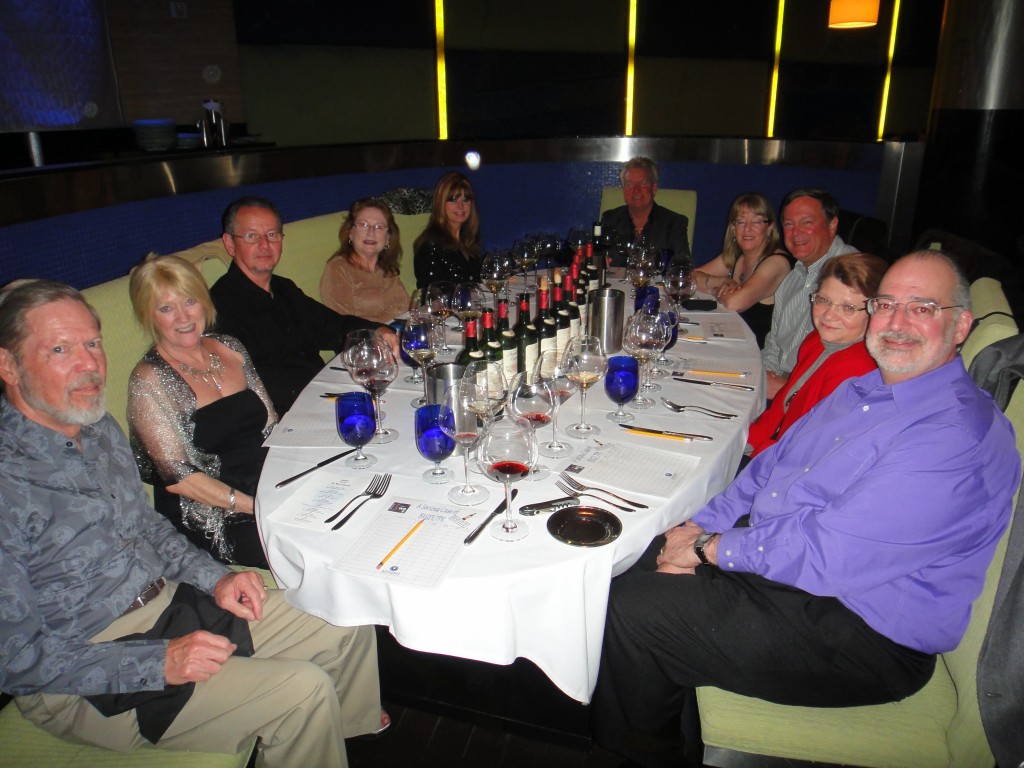 For dinner we went to Aquaknox at the Venetian, for our vertical Georges de la Tour tasting. We sat at the chef's table adjacent to the kitchen, which was a bit crowded, like last night, but fortunately this time we just passed the wines so I didn't have to squeeze around. The vintages were: 63, 64, 66, 68, 69, 70, 71, 74, 75, 77, 78, 79. Standouts were the 68, 69, 70, and the 77, 78, 79. Interesting that they are both runs of three consecutive years.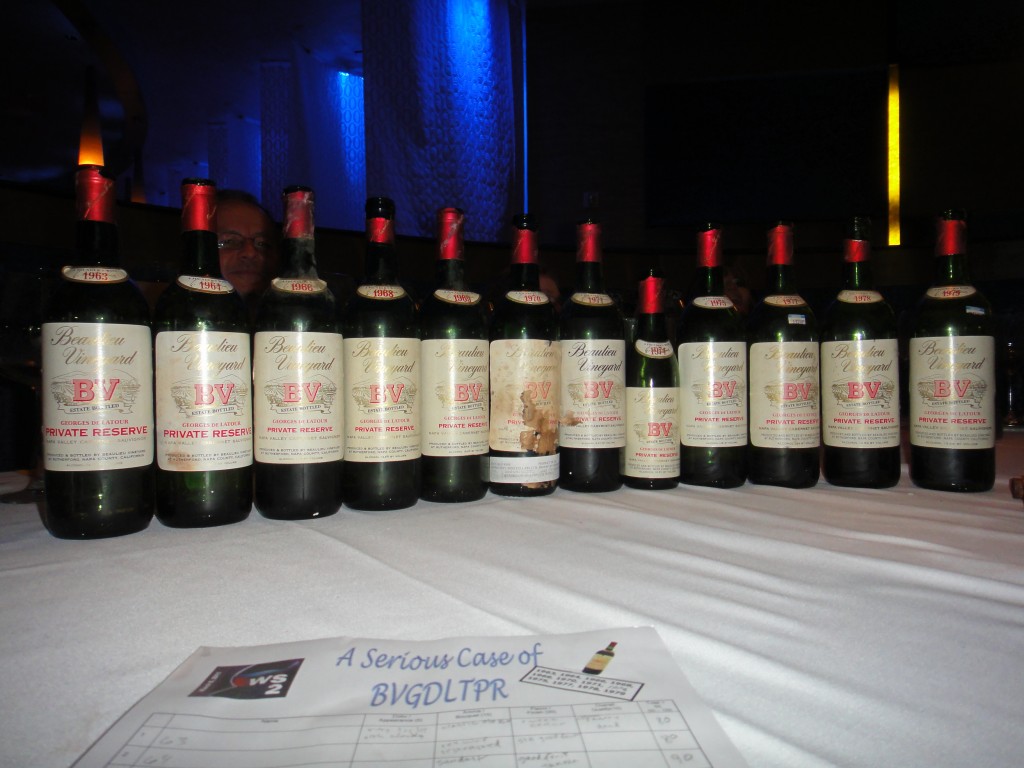 The food was pretty lackluster, as with my previous visit to Aquaknox:
Buffalo Mozzarella with basil and olive oil – probably the best course, because the ingredients worked together
Scallop – sliced thin and flavorless except for the parsley on top
Poached lobster of truffled creamed corn – Not much flavor to the lobster, but the creamed corn was definitely the best thing we tasted. We should have just had a bowl of this!
John Dory – the chef is famous for this dish, but I don't know why. A nearly flavorless white fish served with trumpet mushrooms that didn't go with it at all.
Maple leaf duck breast with lentils – Nothing really worked here, either. Lentils don't really enhance duck breast.
Veal Ossobucco – A train wreck. The veal was like dried out pot roast, and the mushrooms were bitter and weird tasting.
Pineapple-Mango Creme Brulee – this was a delicious creme brulee with some bits of fruit in it, and went very well with the wine John brought, which was the best of show dessert wine from the state fair, a late harvest Seyval Blanc from Ohio.
Needless to say, two strikes and Aquaknox is off my list!