Monday Linda and I walked up to the Forum Shops and had lunch at Sushi Roku. Our server, Chase, made some great recommendations.
It was a beautiful morning, and we stopped to look back at our hotel across the Bellagio fountain pool.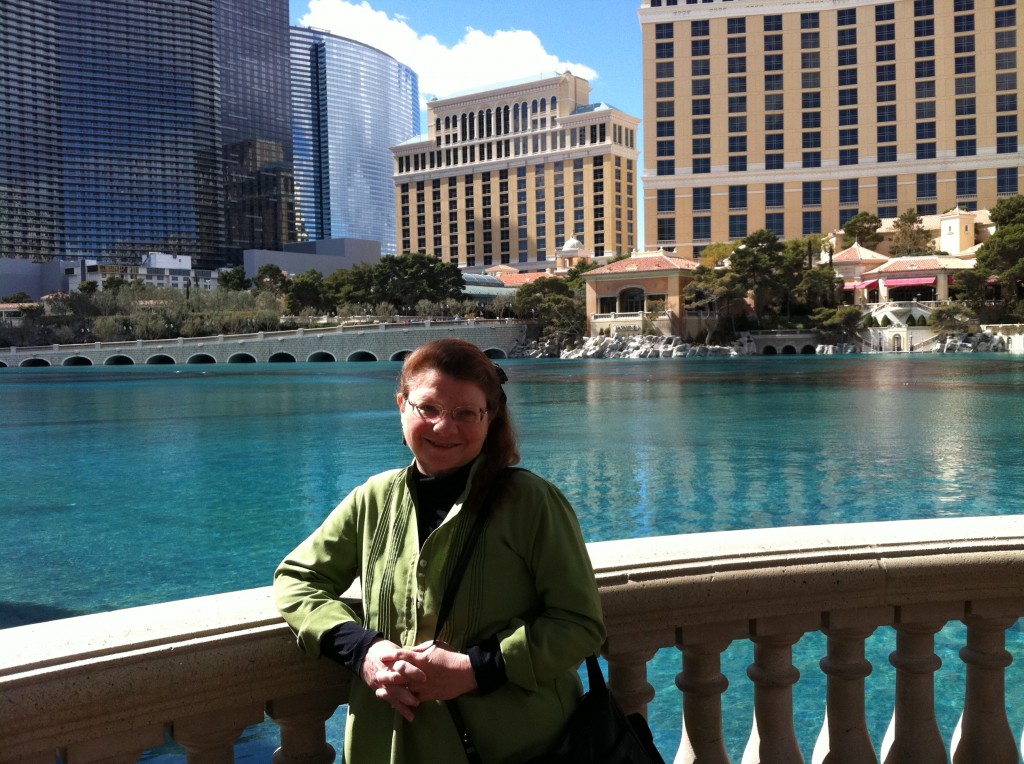 After lunch we bought some wine and cheese and bread and hosted an afternoon get-together in our suite.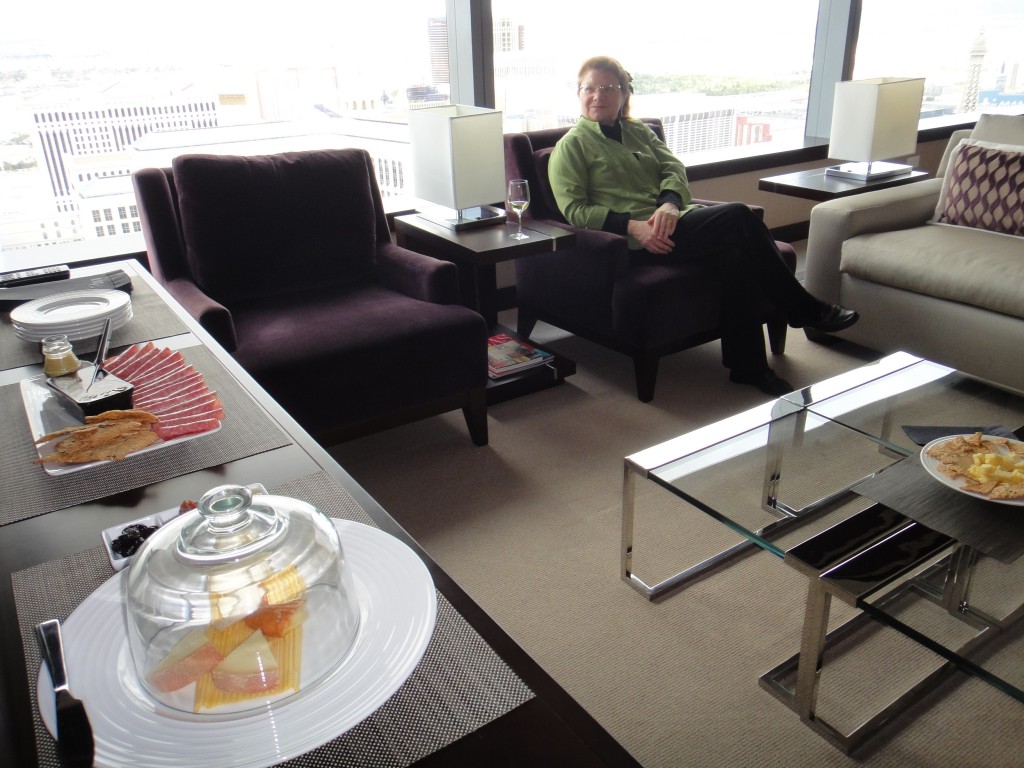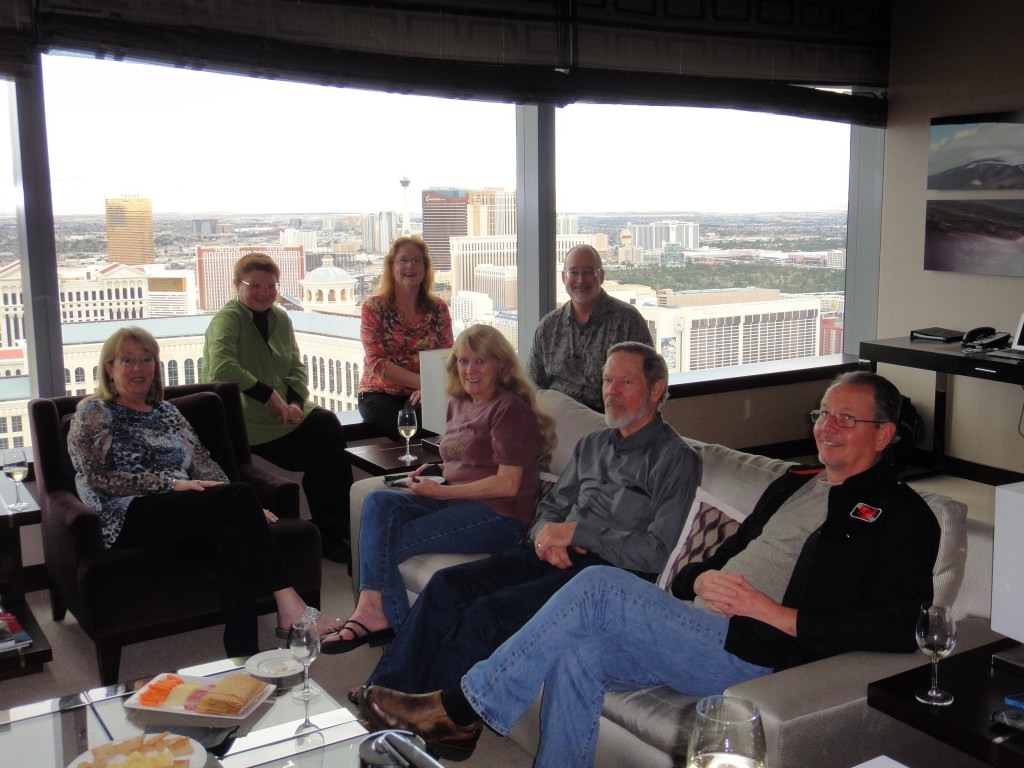 In the evening, Ron arranged for a hummer limo to pick us up and take us to the Venetian.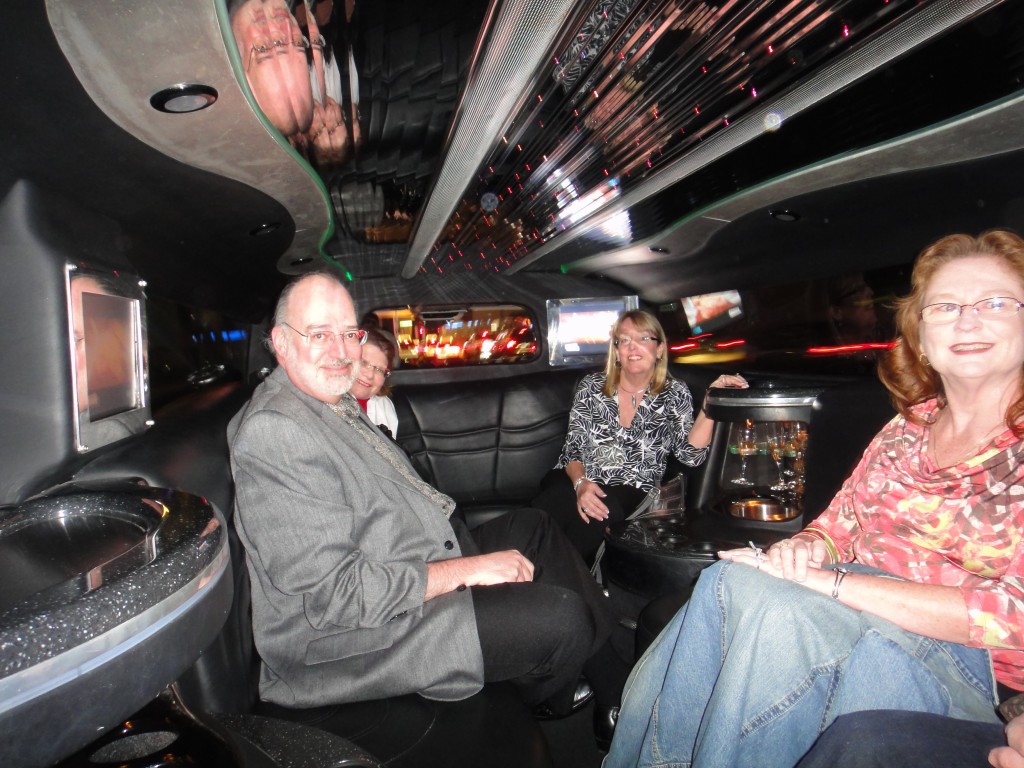 Pinot Brasserie did a great job with dinner. Our server, Cathy, adeptly handled the entire party.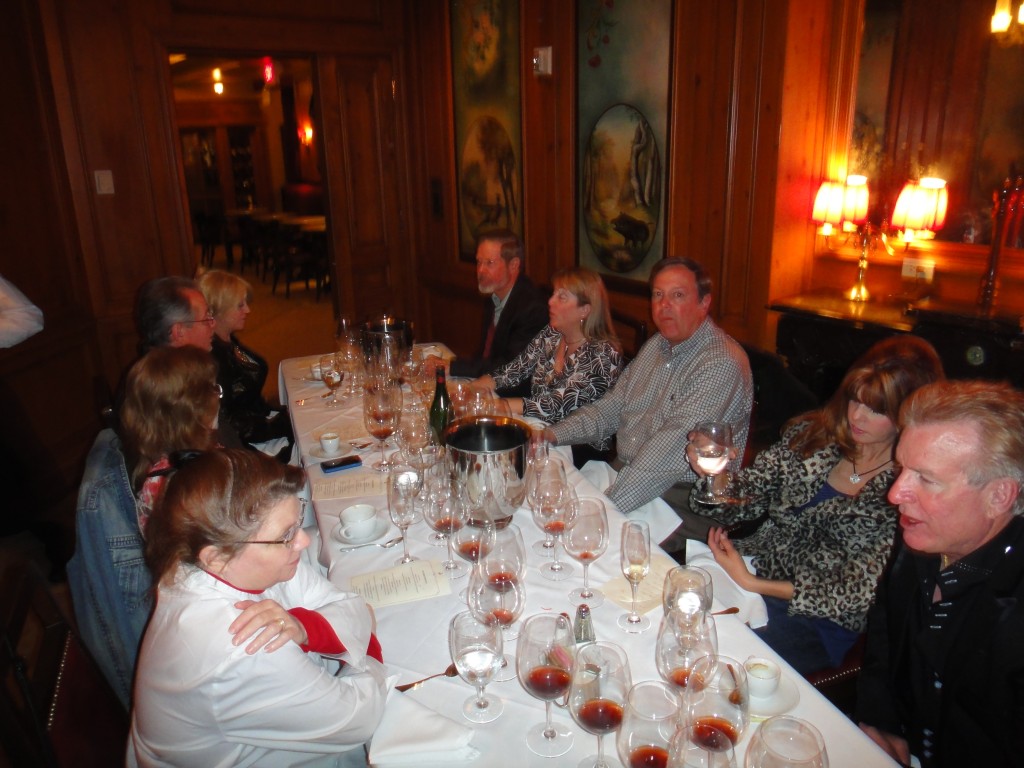 The Menu:
Endive Salad – a nice combination of sweet and bitter, with a cirus edge
Seared Foie Gras, Langoustine Tail – Really two courses in one; the truffled morel mushrooms under this were superb
Pumpkin Ravioli with chicken with brown butter – this chicken was better than last night's chicken at Robuchon
Chateaubriand and Maine Lobster Tail – Another two course dish, both were delicious
Sorbet
Cheese and accompaniments – very nice presentation, but we'd been eating cheese all afternoon!
Belgian Chocolate Souffle – a nice salty/sweet crust on this
Espresso
The format for the wines was six pairs, poured blind, with one Burgundy and one California wine, of comparable ages. It was easy to tell them apart until the last two flights, when things got tough. Nearly everyone had 100% scores until the last flight, when the wine of the night turned out to be a 1973 BV Special Label Burgundy with God only knows what grapes in it!
1949

Charmes-Chambertin, Liger-Belair
1959

BV Beaumont Pinot Noir 

1958

Echezeaux Domaine de la Romanee Conti
1958

BV Beaumont Pinot Noir 

1961

Bonnes Mares – Drouhin-Laroze
1960

BV Burgundy

1967

Chambertin Clos de Beze P. Gelin
1967

BV Burgundy

1971

Beaune Greves Vigne de l'Enfant Jesus Bouchard
1970

BV Beaumont Pinot Noir
1976

Clos de la Roche – Pierre Bouree Fils
1973

BV Special Label Burgundy
I'll post my notes on the group's site.
Unfortunately I started getting a sore throat during this event, but Linda was nice enough to go over to the Aria and get me an assortment of medicine to help me try to shake it.
I would definitely have another event at Pinot Brasserie, although it would be better to schedule all these Venetian events earlier, because there is an obnoxious nightclub across the hall from them, and the thumping gets old after a few hours.