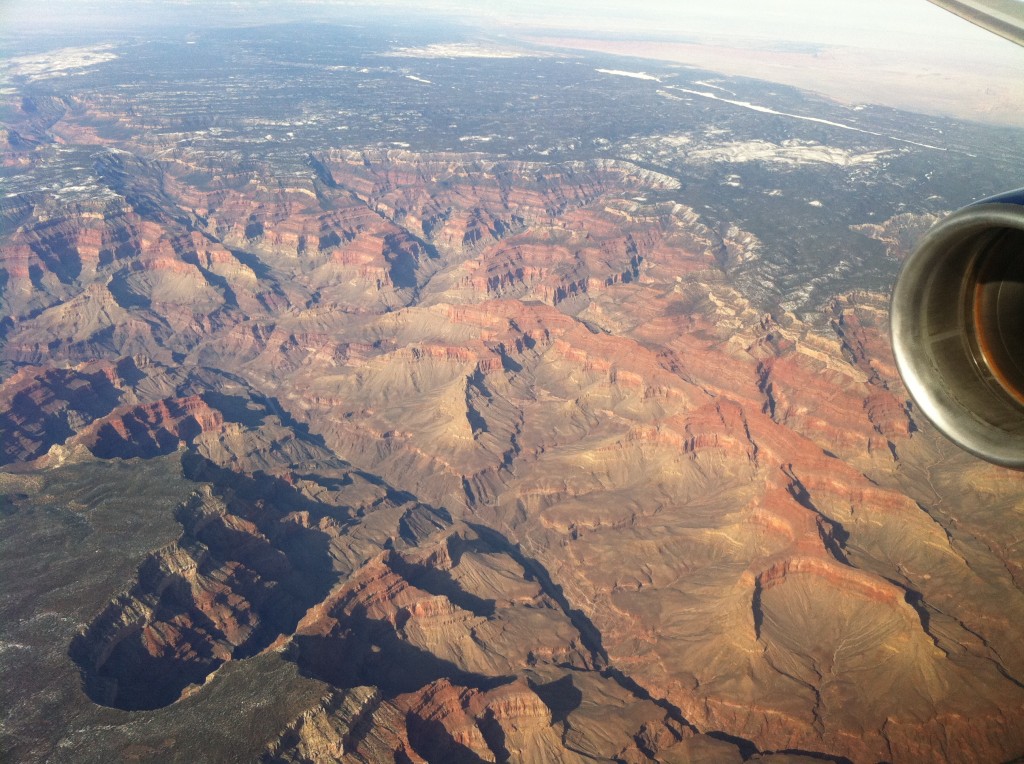 Today is the first day of our Wine Syndicate getaway to Las Vegas. We took advantage of our membership miles to fly first class on Delta through Atlanta. It took most of the day, but it was a pleasant flight, with a couple hours spent in two Crown Rooms, and some spectacular views of the Grand Canyon on the way.
I decided to try the new Vdara Hotel at City Center because it offers rooms with kitchens and enough space to have wine get-togethers. Upon check-in the woman at the front desk kindly upgraded us to a penthouse on the top floor (56) overlooking the Bellagio fountain! We have a kitchen, dining area for six, guest bath, and even a laundry room. This must be close to the best room in the hotel. Lucky!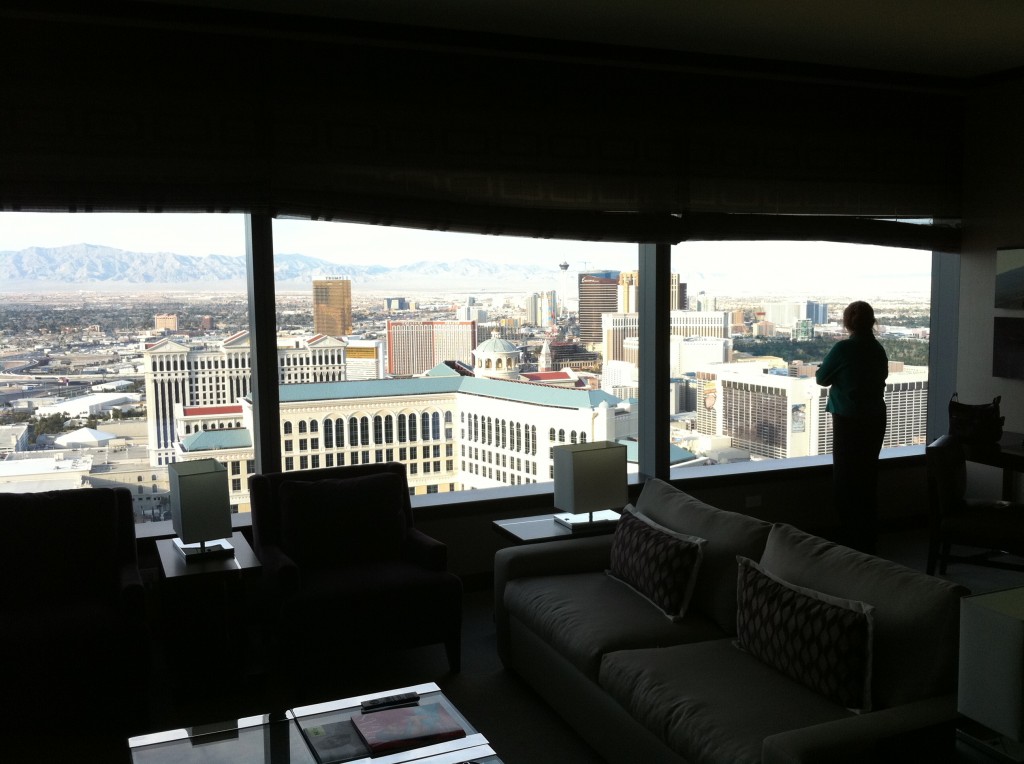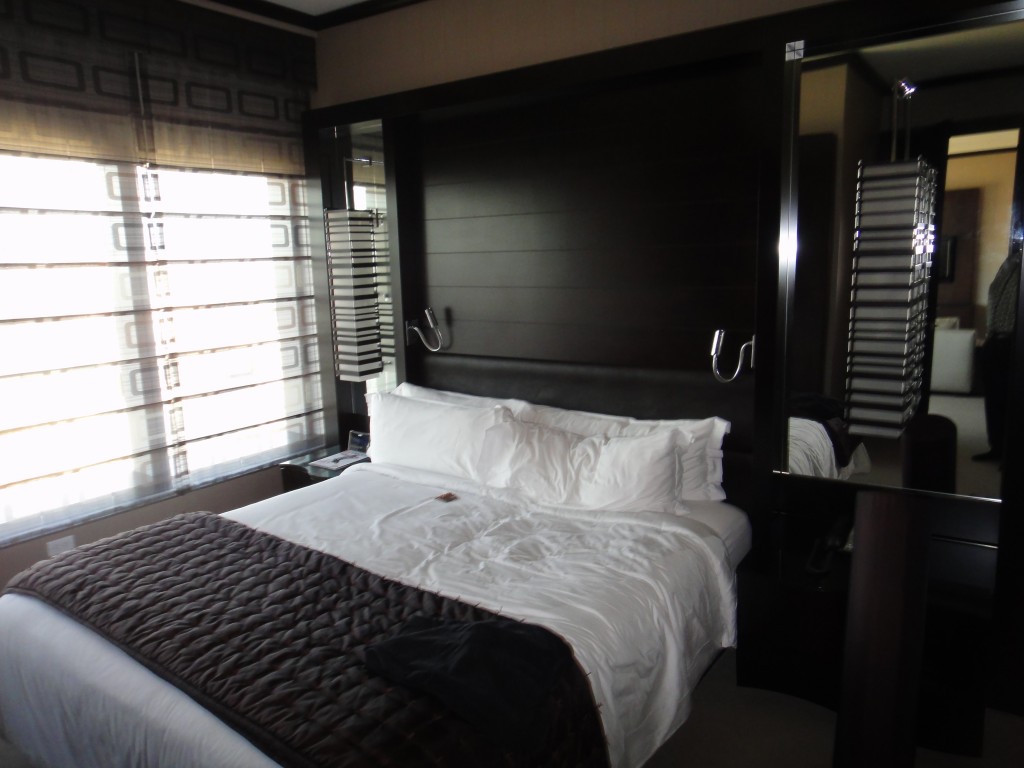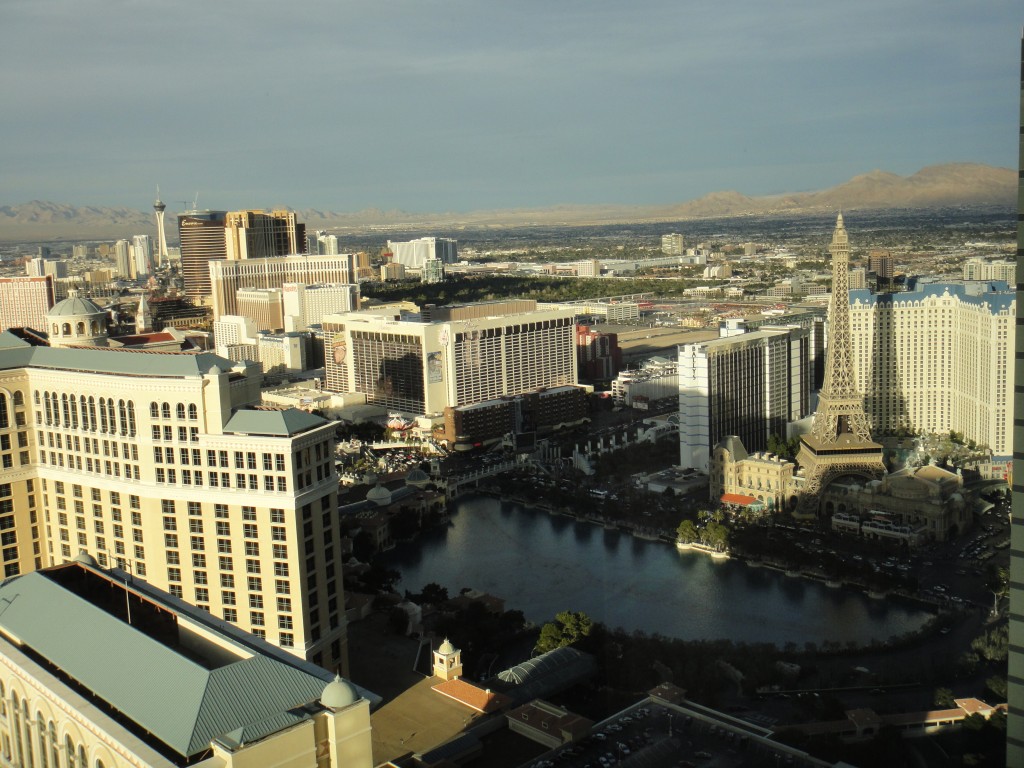 We only had an hour or so before heading to The Monte Carlo for dinner at Alain Ducasse's Mix.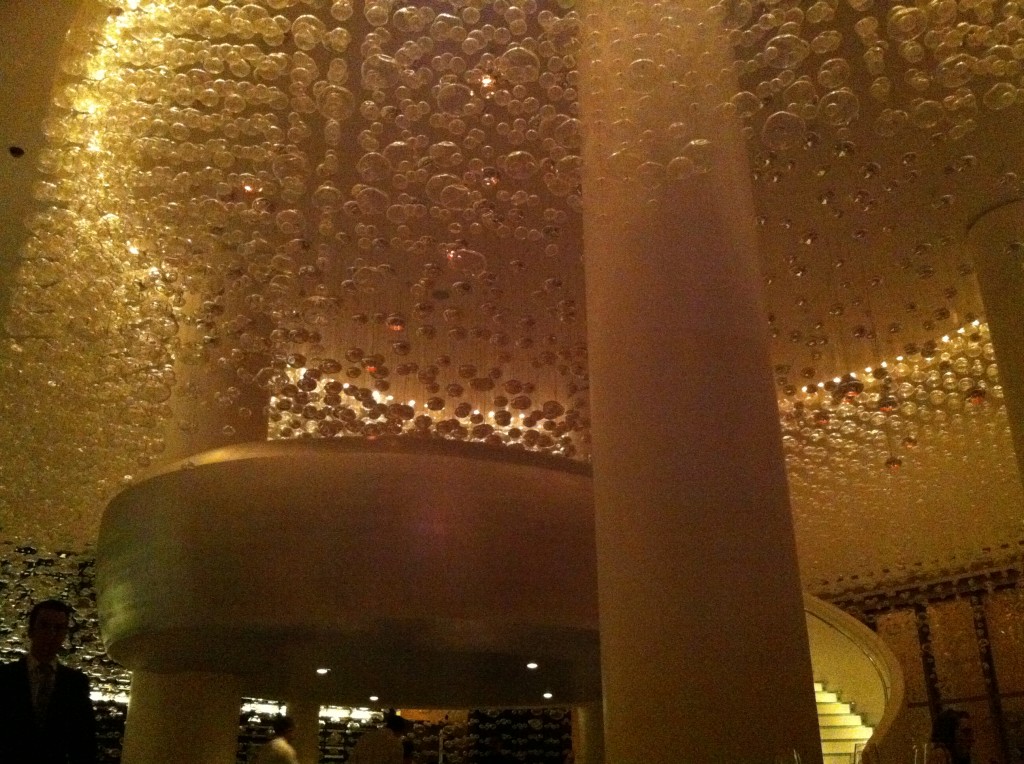 The restaurant has a contemporary European design. It on the 64th floor of THE hotel at The Monte Carlo. Some of the bar space and dining area is outdoors, which is fairly unique.
The service was amazing. It's one of those places where things just disappear from the table when you're done. We timed it, and wine glasses were leaving seconds after we finished with them.
Dinner was excellent. We had two different tasting menus. It's nice that not everyone at the table has to order the same tasting menu. Highlights were the guacamole served with Linda's tuna, the foie gras, black truffles and mashed potatoes served with her beef, her curry lobster, the passion fruit, pineapple juice and cocoanut foam cocktail served as a pre-dessert, and her baba rum, which was served as a kit with a delicious Montecristo 10 year rum that was very floral. Yes, she ordered the better tasting menu! The wine pairings were a deal, too, since the wines by the bottle were very steep. The pairing was a bargain, and hers even included a glass of 2005 Quintessa that was superb.
When we returned to our room for a much needed sleep, this was the view: