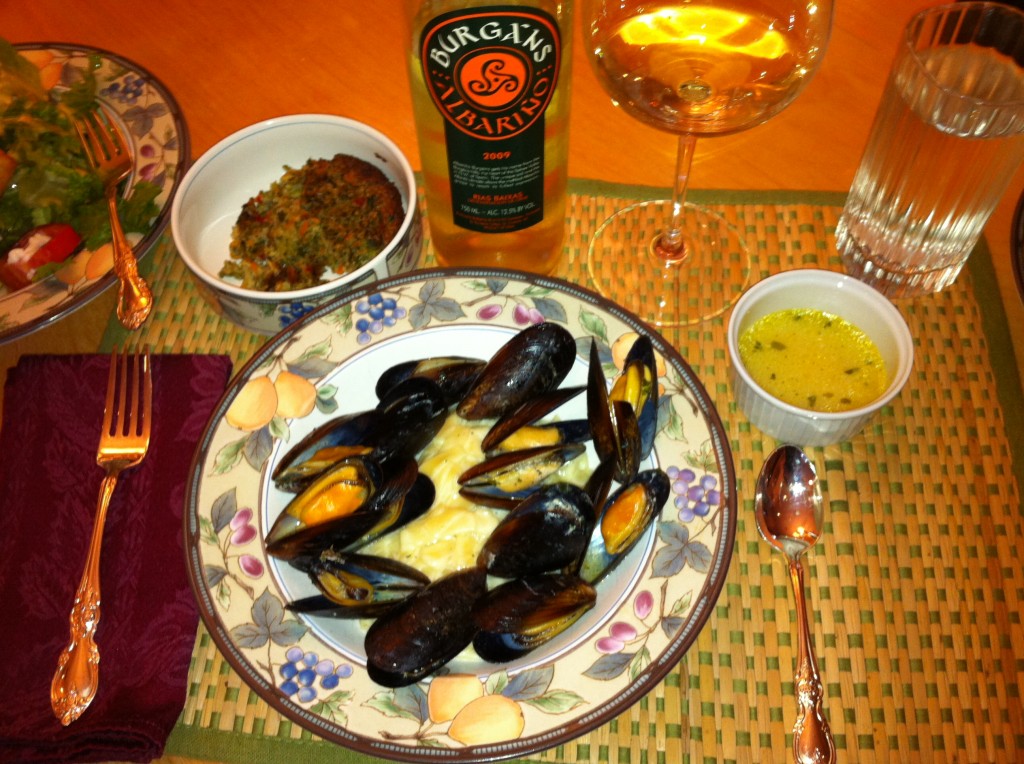 When I was at Publix I spotted these frozen mussels and thought I'd take a leap of faith. Wow! Linda fixed them on some scampi flavored pasta and they were delicious, as good as at a restaurant. They're made by Bantry Bay. Two servings for $8, what a deal.
They went great with the Burgan's Albarino from Spain. $14 from B-21 and rated 90 by Wine Advocate.
As a side we had a vegetable souffle from Garden Lites. This is also a delicious dish, and turns out with a nice crust, even when microwaved.
I'll classify this blog entry as "cooking" but it's more like heat and serve!