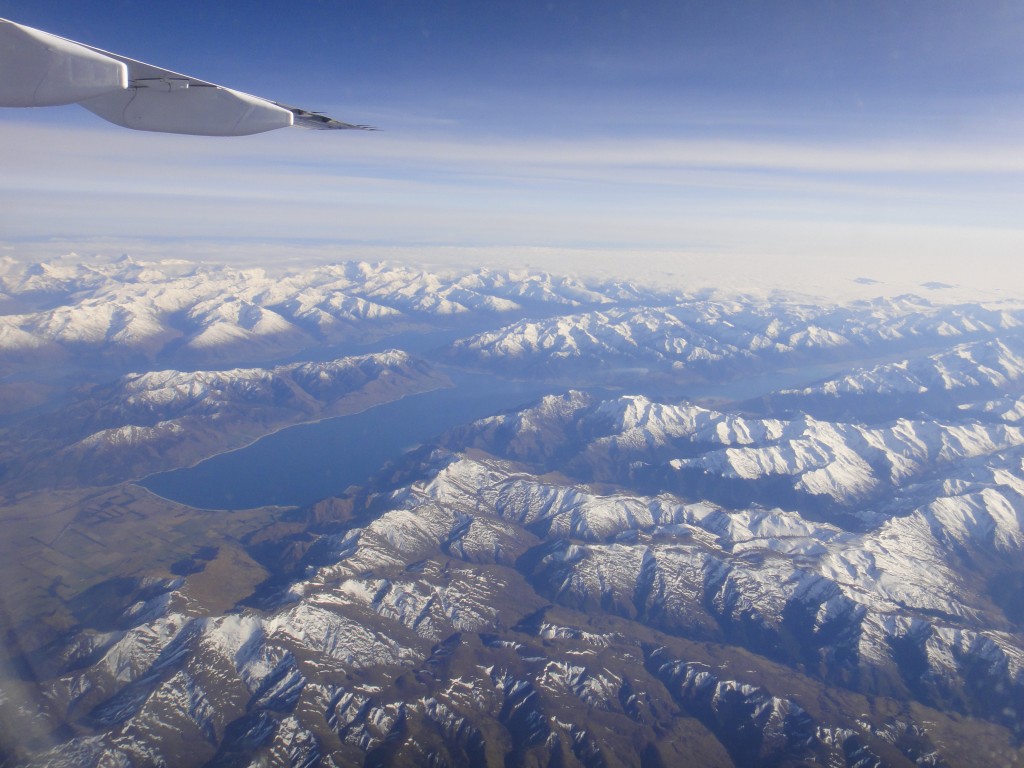 In the morning we caught our same private jet for the flight from Wellington at the tip of the North Island to Manapouri Airport, about two thirds of the way down the South Island. Flight time was less than 90 minutes, and along the way we had a spectacular view of the Southern Alps that divide the West and East sides of the South Island.
Our arrival at Manapouri was fun and funny. We were on the first jet ever to land their (in the past Tauck has used Convair prop planes). So the entire town seemed to be out to greet us! Even the kindergarten got the day off.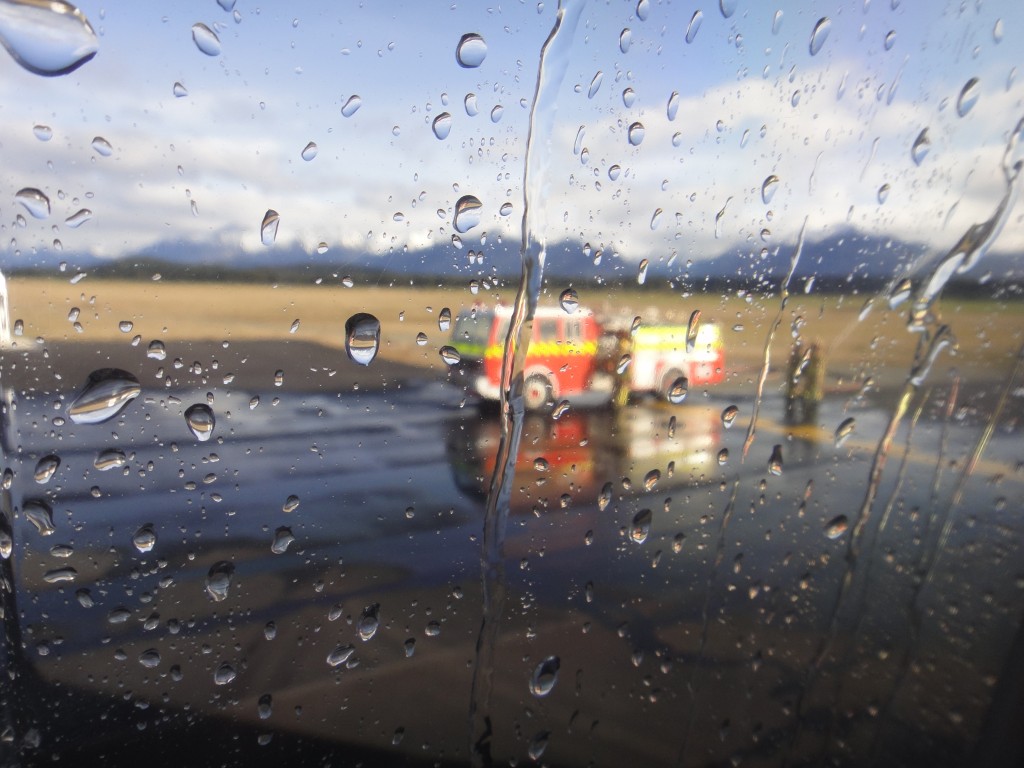 Fire engines sprayed water over the plane, and a reception line headed by the mayor and other officials greeted us on the runway.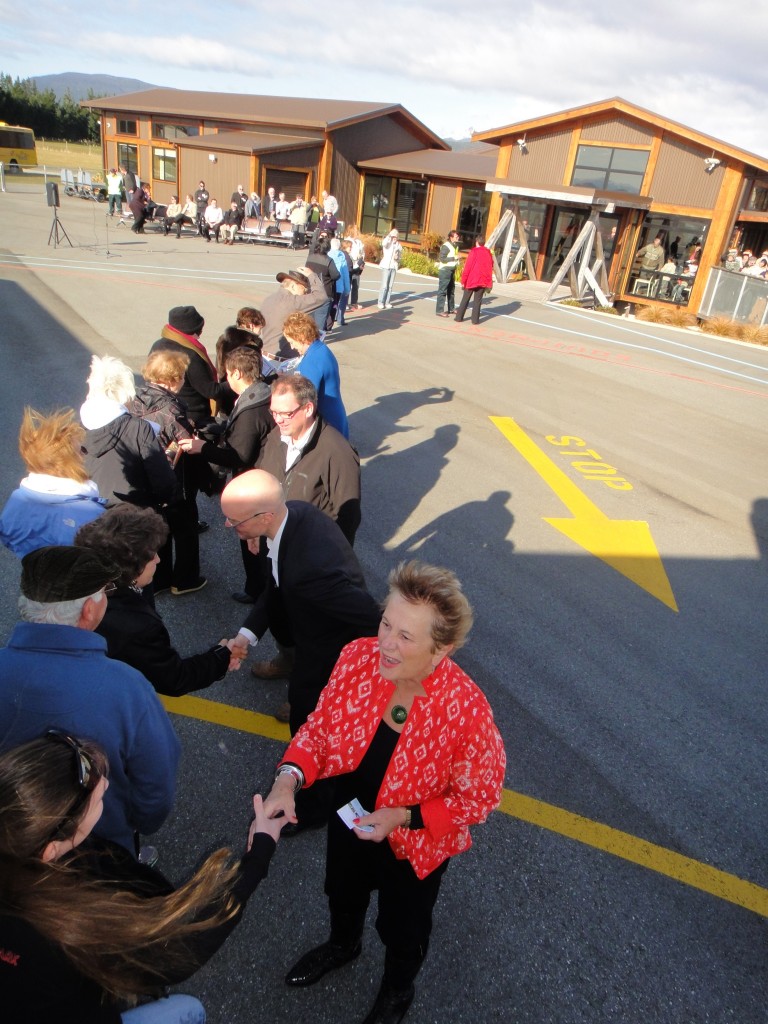 A bagpiper (!) played, photos and video were taken, gift bags and flowers were distributed, and we were apparently on the 6pm news and in the South Island newspaper. I need to practice my royal wave.
After that exciting reception, we boarded a coach and headed for Fiordland National Park, New Zealand's largest, which comprises most of the Southwest corner of the country.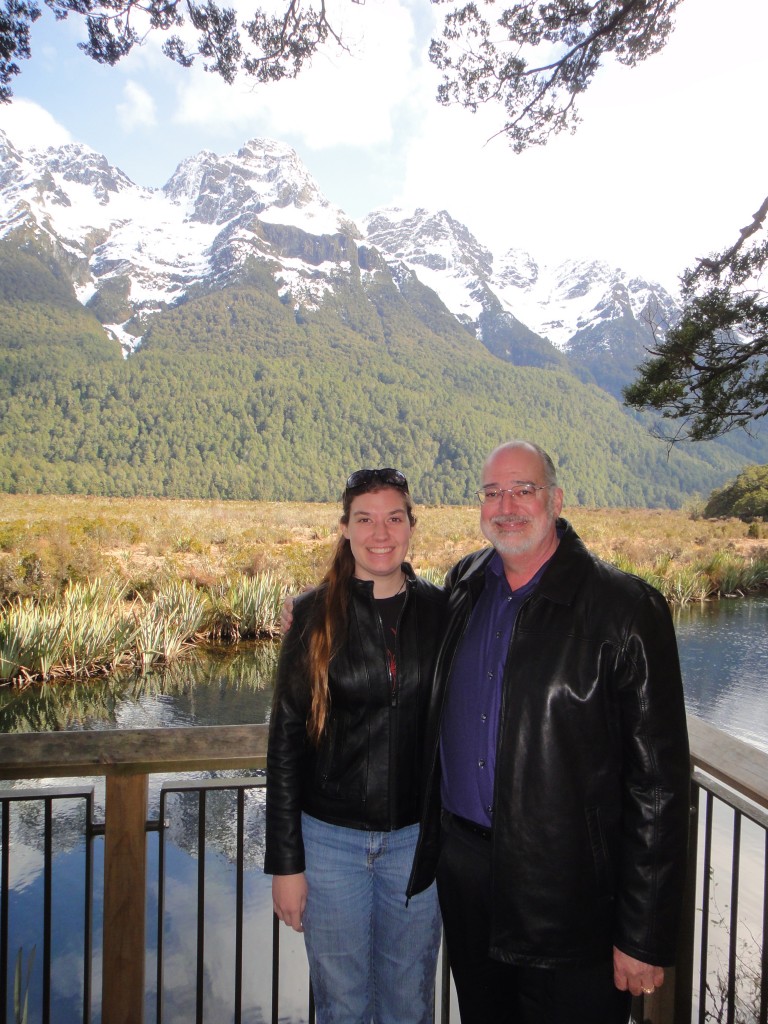 The trip was one of transition. We started in pine forest and sandy river beds.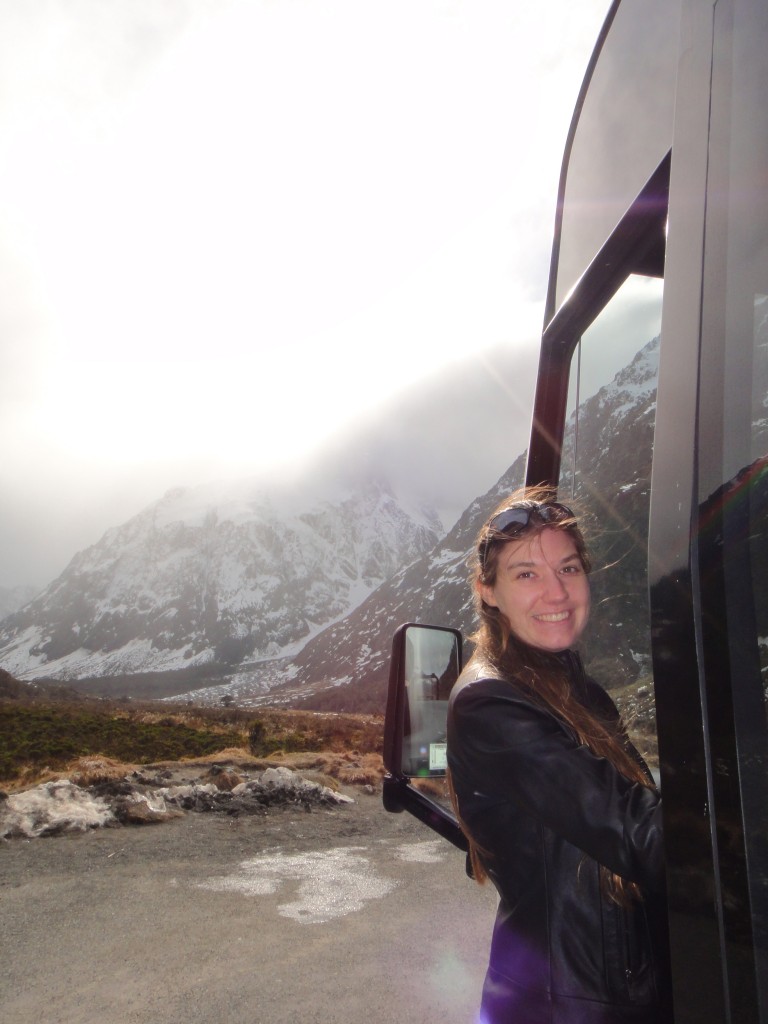 Soon we were in alpine territory, with frequent avalanche warning signs and snow everywhere.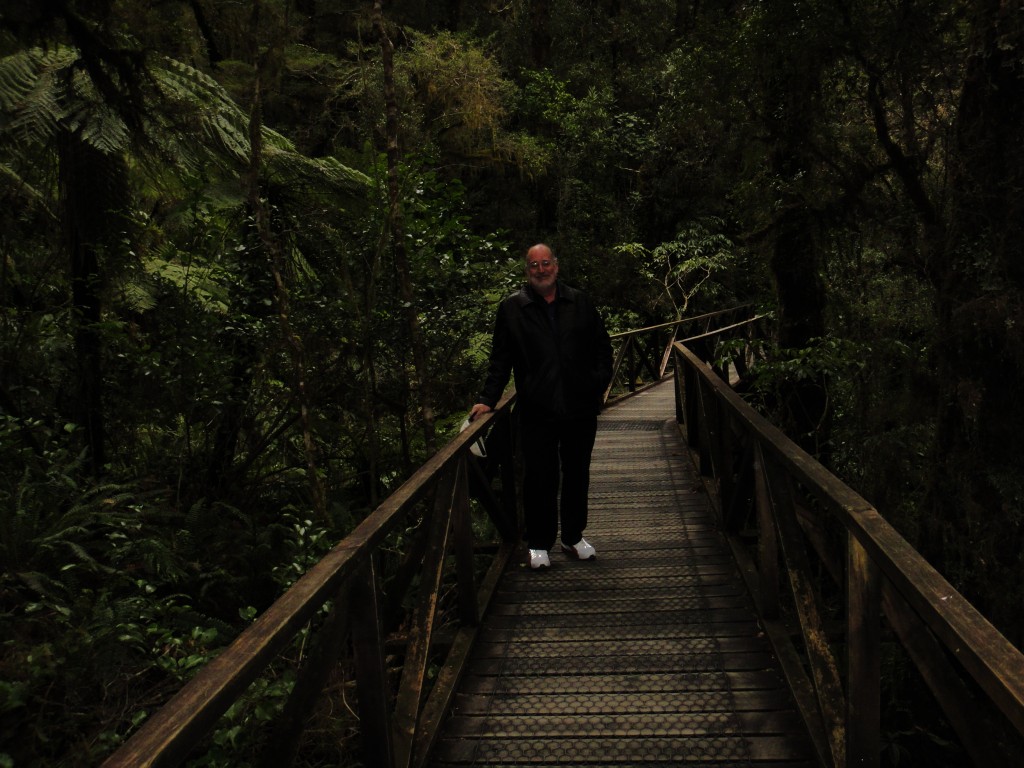 Then we crested the "continental divide" and were almost immediately in a temperate rainforest as lush as any tropical rainforest. What an astonishingly sudden change!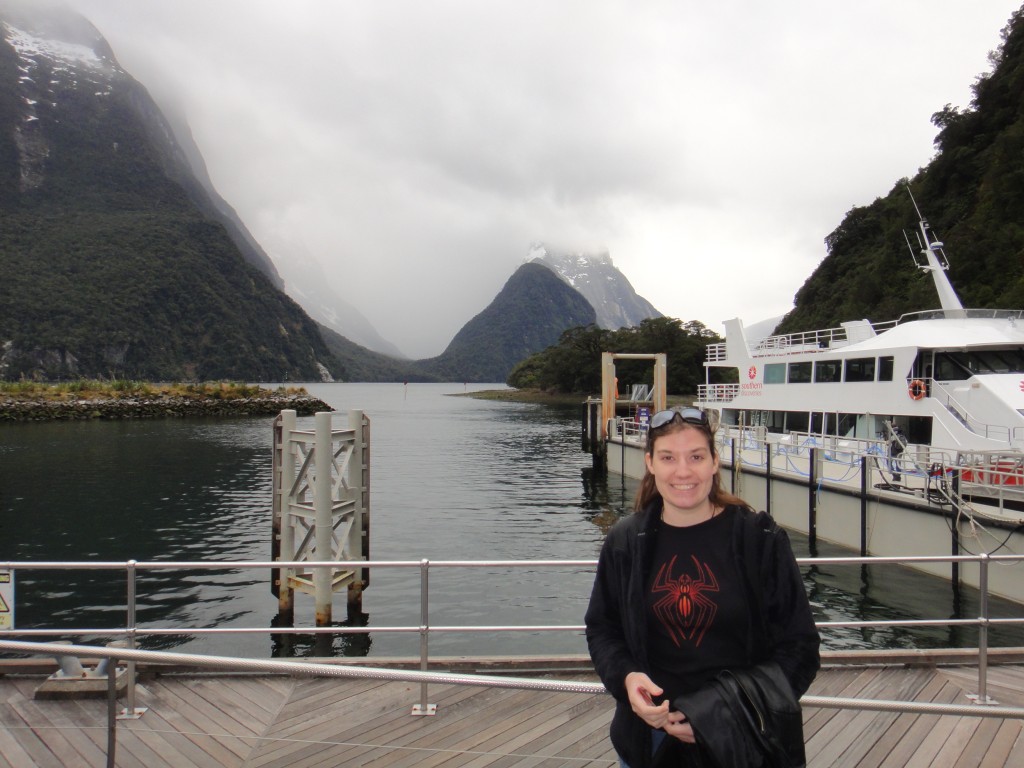 After winding down a torturous, snow-banked and boulder strewn road and through an impressive (10% grade) 1km long tunnel, we emerged at Milford sound. It's not really a sound (sea-filled river valley) but rather a fjord (glacier-carved valley with a moraine at the end). Our 90 minute boat ride included a nice buffet lunch in a private area of the ship, and some great views, although there weren't a lot of the waterfalls the sound is known for, because they turn on and off with the rain. It's the only time I've been on vacation and wished for rain!


We spotted seven seals sleeping on Seal Rock (of course) and a large pod of perhaps a dozen dolphins frolicked around the boat for some time. Then we retraced our path to Manapouri airport for a fifteen minute hop to Queenstown.