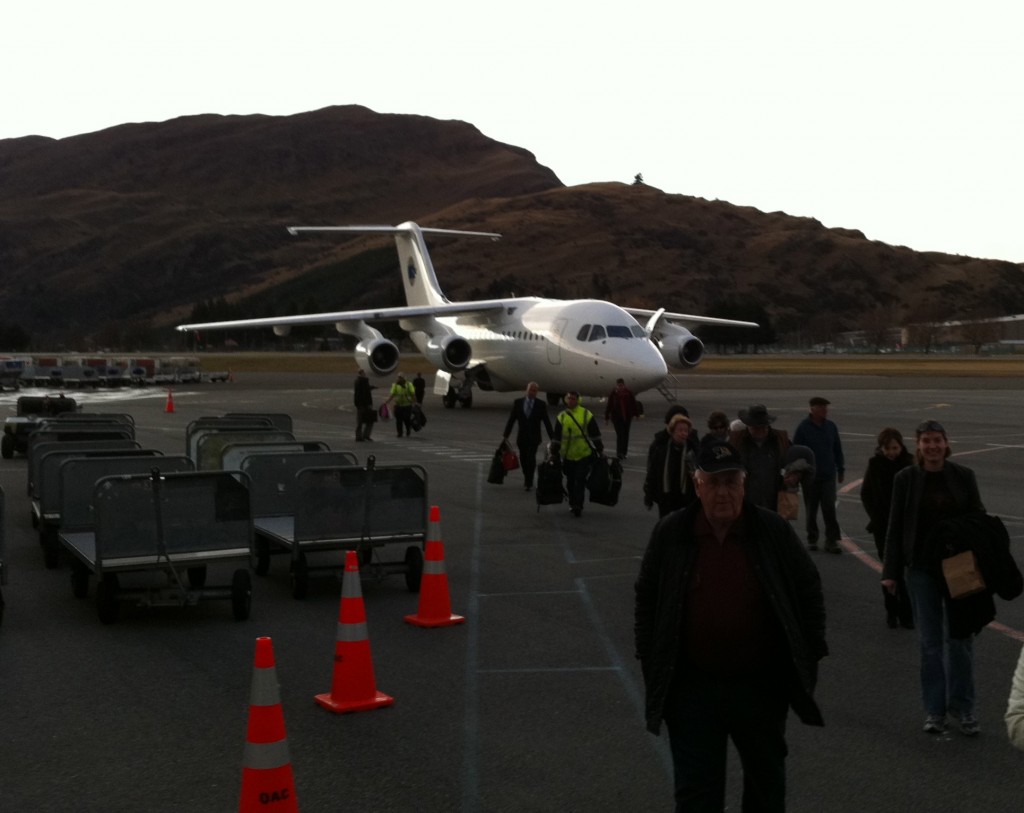 We arrived at the Queenstown airport (actually in Frankton) about 6pm, and as predicted no one was there except security and the janitor. Since our luggage had magically preceded us, we were in Queenstown within minutes.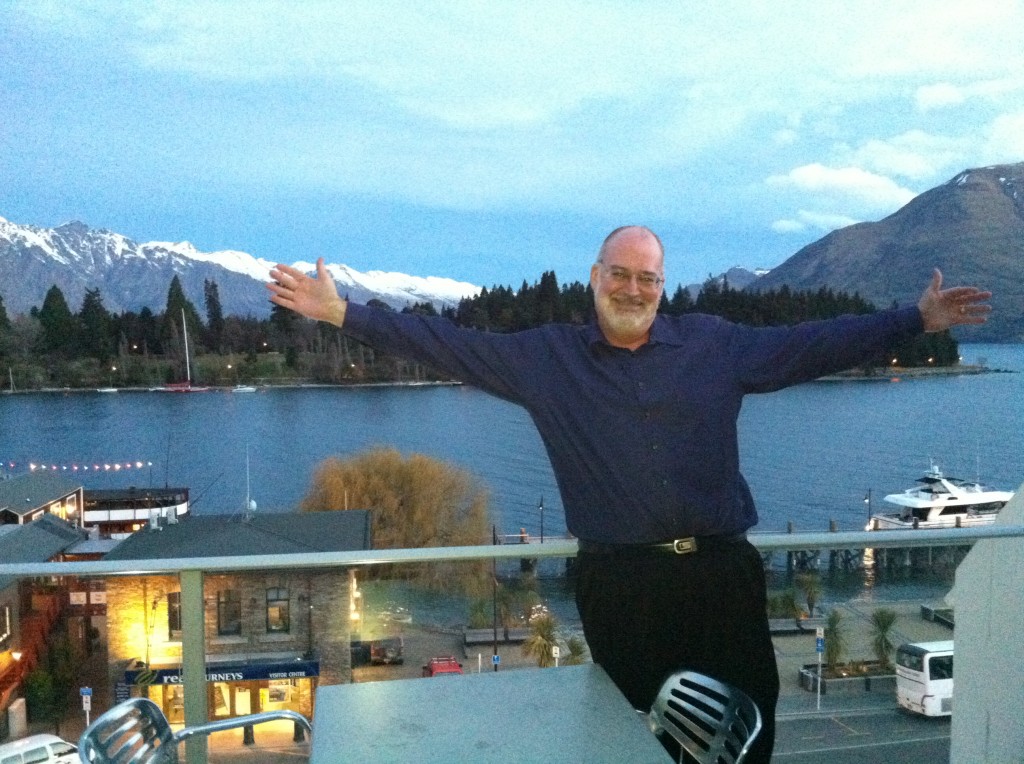 The Crowne Plaza Queenstown has a great location on the harbor, and our room offers a dramatic view. Full from lunch and tired from a busy day, we did some blogging and hit the sack without dinner. The morning in Queenstown dawned with scattered rain, making for a dramatic panorama from our balcony.

At breakfast I discovered that our arrival in Manapouri had, indeed, made the newspaper.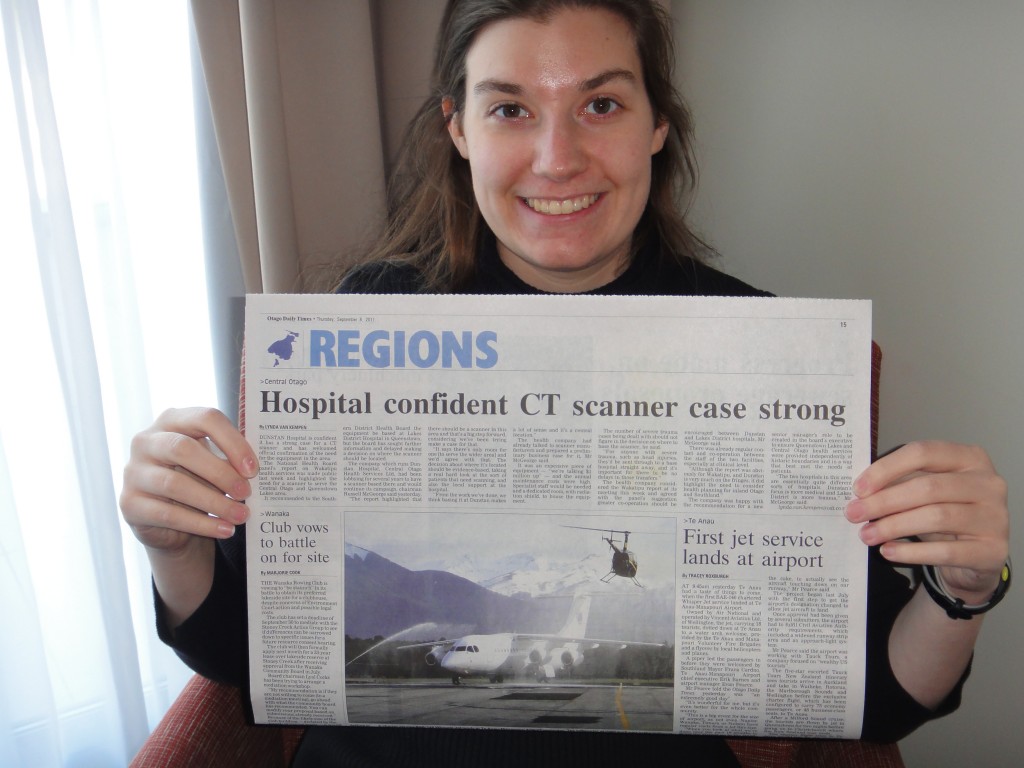 First stop for the day was at the jet boat ride, but because it was billed as very rough, and there was a cold drizzle, only three of the group wanted to try it. The gorge on the river was a beautiful spot, but it seemed tasteless to me to spoil it with a stupid thrill ride. I'd much rather have simply enjoyed the view, which is what most of the group opted for. Dani shot some good video of the boat's gyrations, though, which she posted to youtube.
Next stop was Kiwi Bird Park. This is a family run operation that has been dedicated to conservation for twenty-five years. They breed Kiwi birds and other endangered birds for release into the wild.
Owner Paul and zoologist (also) Paul gave us a tour and showed off many of their animals, including a Tuatara, which looks like a lizard, but is apparently its own dinosaur-like branch.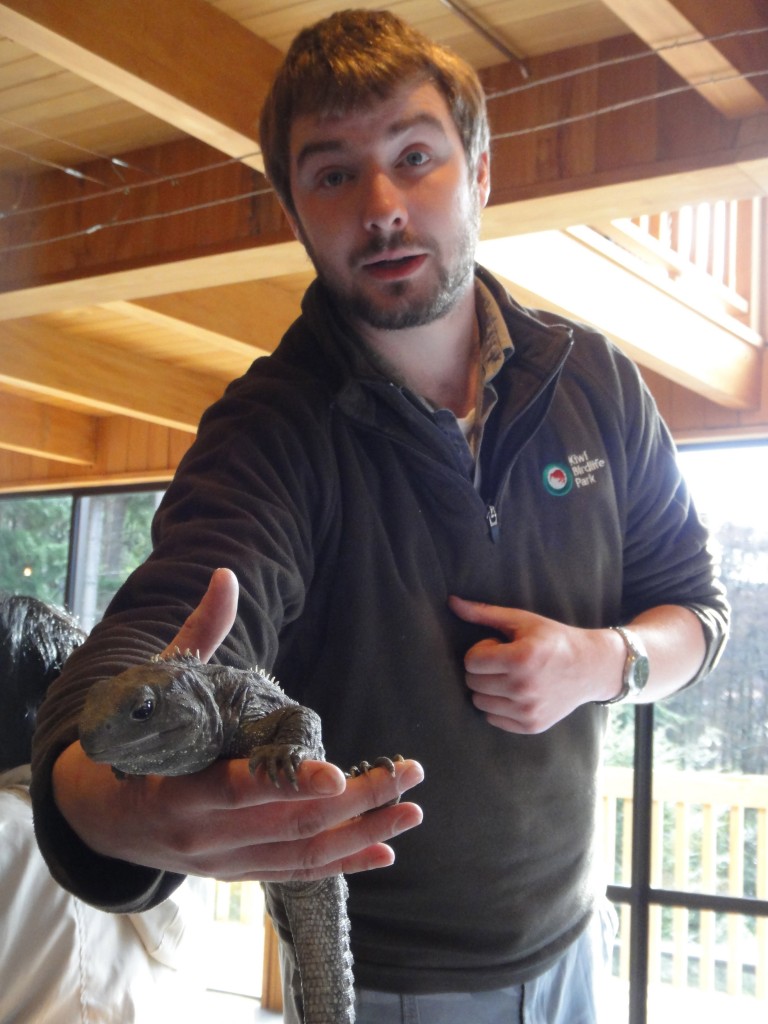 After our tour they prepared a delicious lunch, with home baked bread and grilled, grass-fed rib eye steaks from a producer a couple of hours to the South.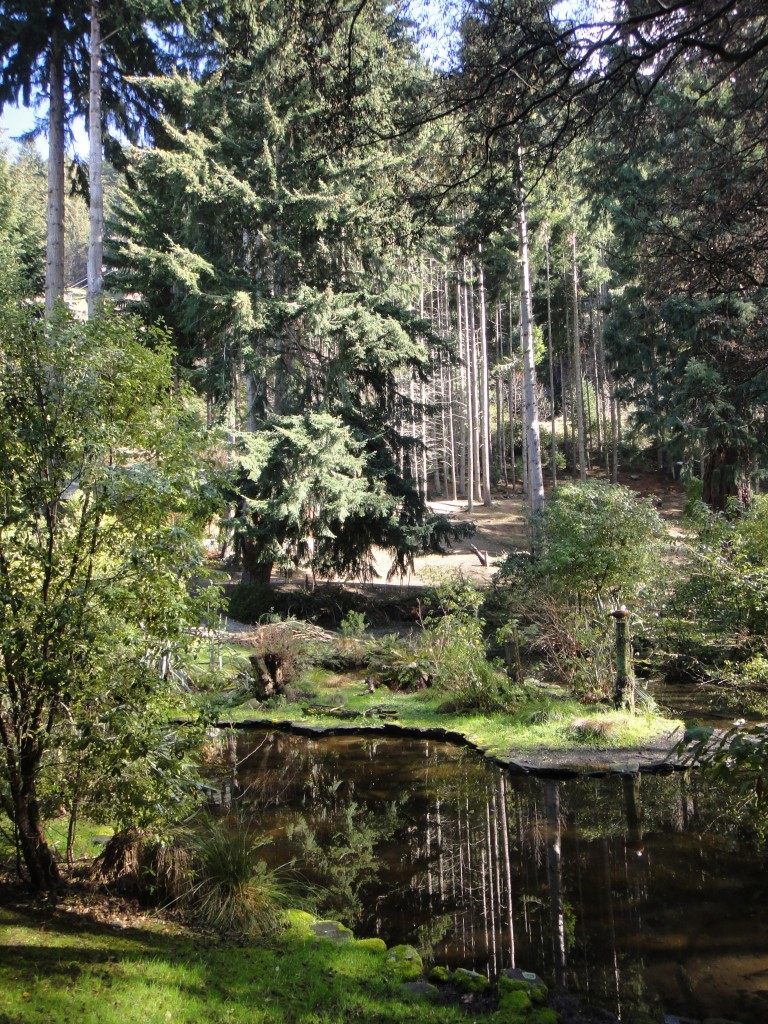 Then owner Paul gave us a preview of his new city tour, a 45-minute drive around Queenstown with an interesting history presentation. We were the first guests to take the tour, but no reporters showed up for this event!
After thanking Paul for his hospitality, we boarded the gondola next door for a ride to the top of Bob's Peak, 1000 feet above the city.

At the top you can eat in a restaurant, bungee jump, drive a "luge" down one of two courses (and take a ski lift back up to do it again), or shop. We did the latter.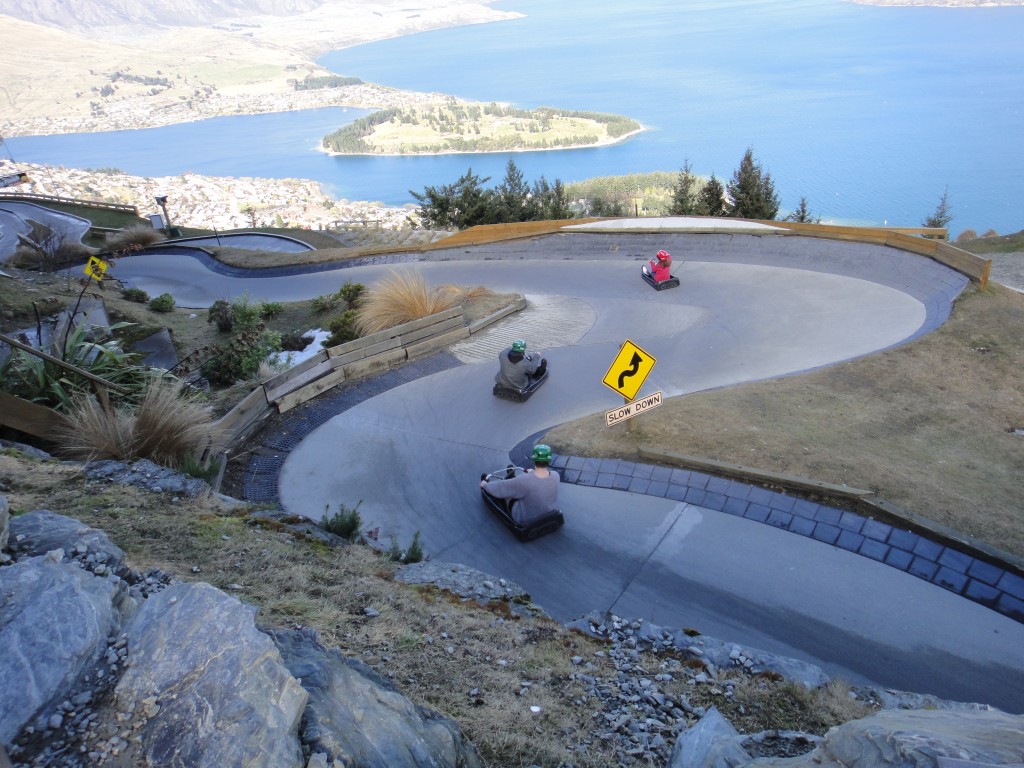 And the view was pretty good, too.