Today we got to sleep in, because our excursion to the sheep farm didn't start until almost noon, when we walked across the street to the dock and boarded the TSS (Twin Screw Steamship) Earnslaw, for the 45 minute trip to Walter Peak.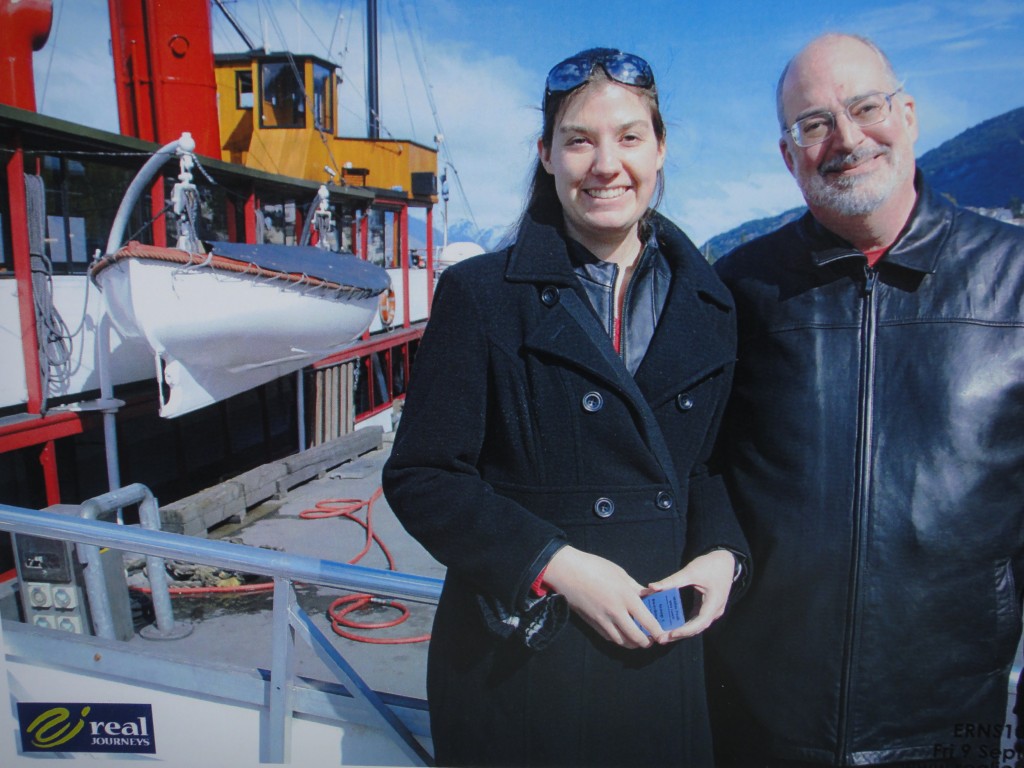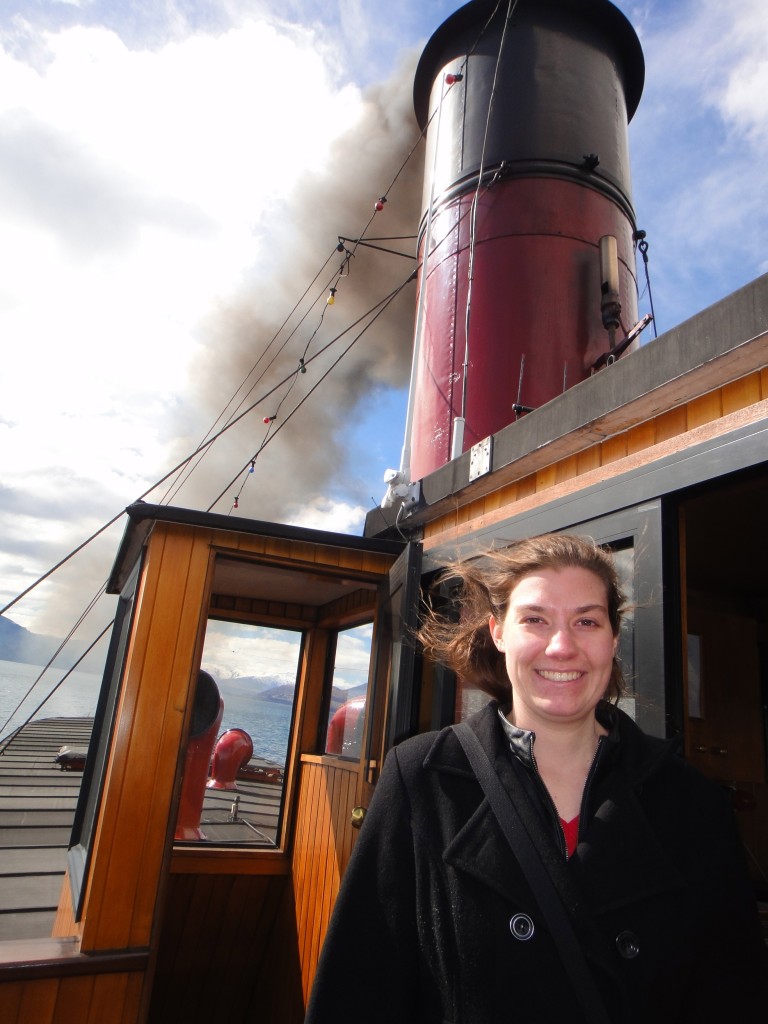 The Earnslaw is a month away from its centennial celebration, but is in perfect shape. In fact, it's better than new, judging from the old photos we saw of sheep filling what is now a cafe.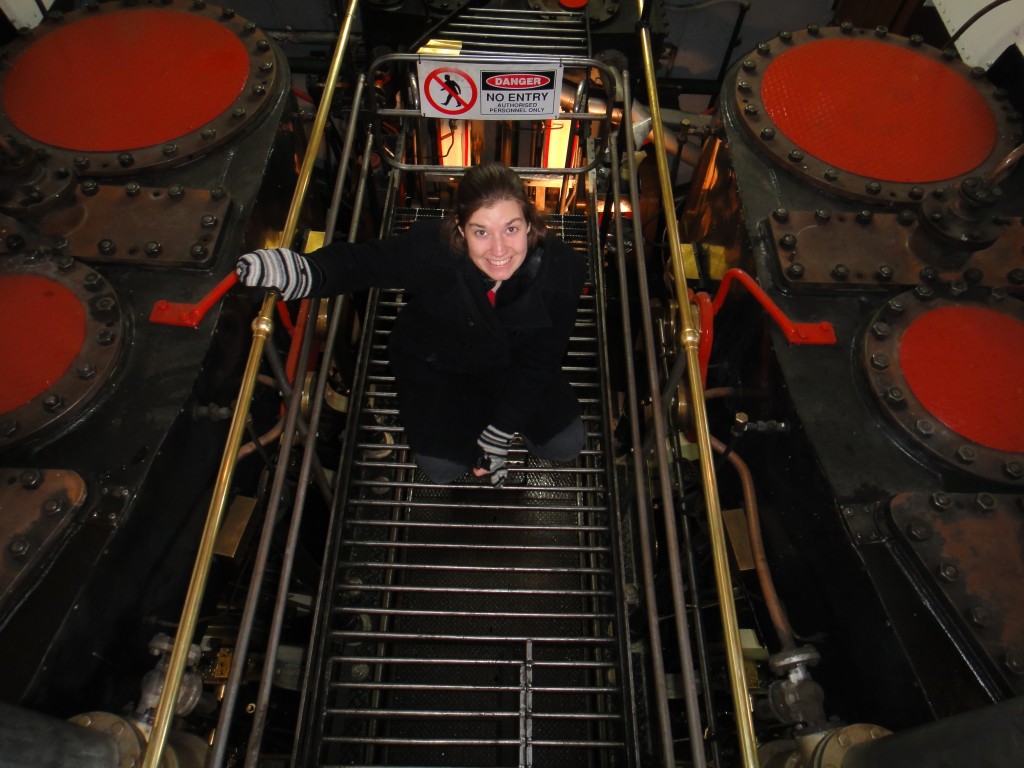 The most interesting part of the trip was the engine room, which features a catwalk where you can watch the two steam engines and the stokers shoveling coal into the boilers.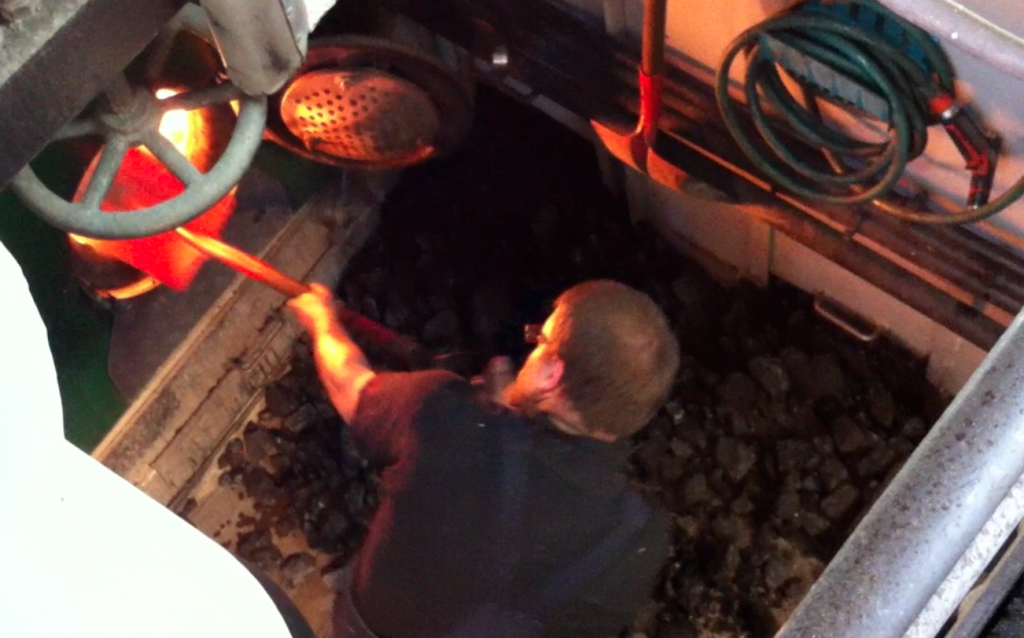 The ship is still completely controlled by those old fashioned levers and bells that relay "full ahead" or "half astern" to the two men manning the controls in the engine room, one set for each side.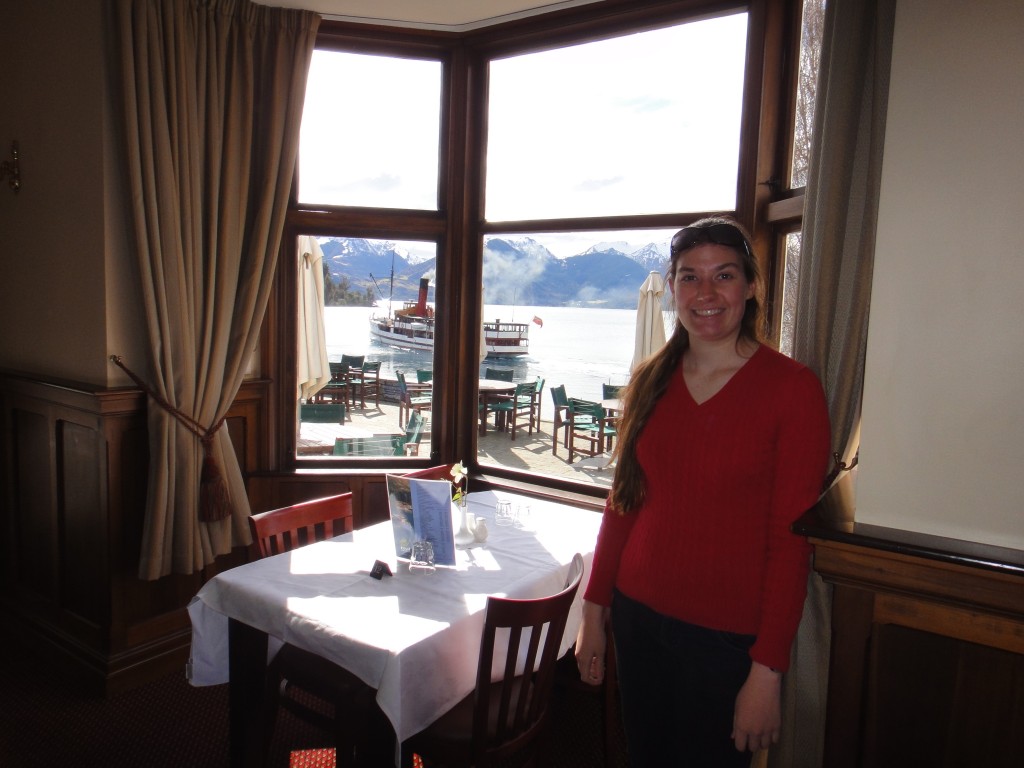 In 45 minutes we arrived at the other end of Lake Wakpitu, for a delicious barbecue lunch at Walter Peak Station. New Zealand barbecue is a lot more like US barbecue than Australian barbecue.
After lunch we got to feed various animals, and even held a one-week old lamb.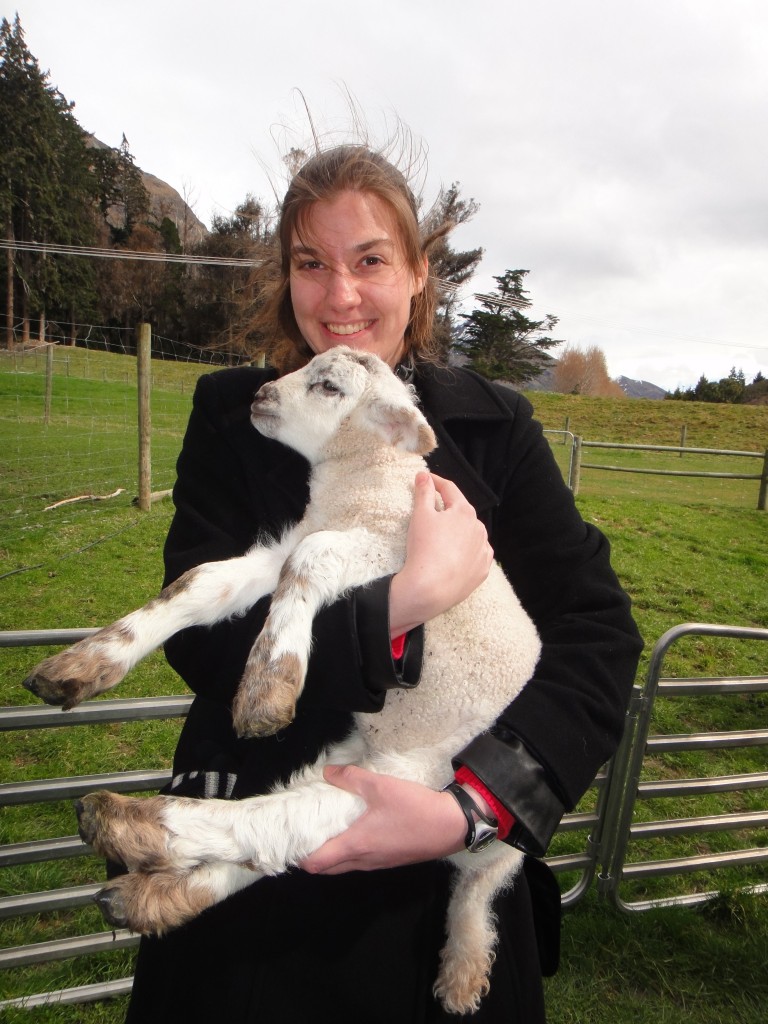 We also saw an impressive demonstration of a sheep dog rounding up a flock. But the funniest thing was the sheep shearing demonstration. It turns out that when you turn a sheep on its back, its like a turtle, they can turn over. They don't even flail, just sit their sort of stunned while they're shorn.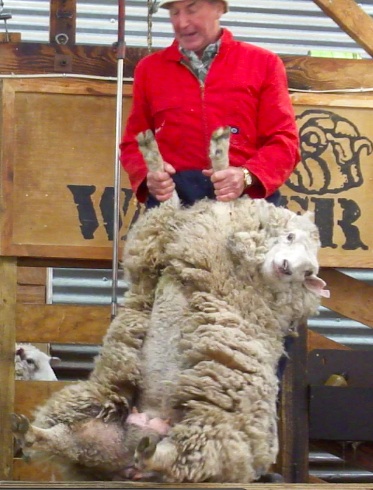 After our return trip we relaxed for a while, and then had a burger at Fergburger, reputed to be the best hamburger place in the world. The long line and crowded tiny interior certainly attested to its popularity, and Dani gave her burger–bun, meat, lettuce, cheese, bacon, aioli, onion, tomato relish, and a slice of pineapple–two thumbs up.