On the final day of our Tauck Tour we headed back to Auckland. We've had almost perfect weather on the trip, particularly considering that winter is just ending in New Zealand. It seemed that we've been ahead of rain almost everywhere, so it was appropriate that it began to rain in Queenstown as we headed out, snapping a last aerial view from the private jet as we flew over.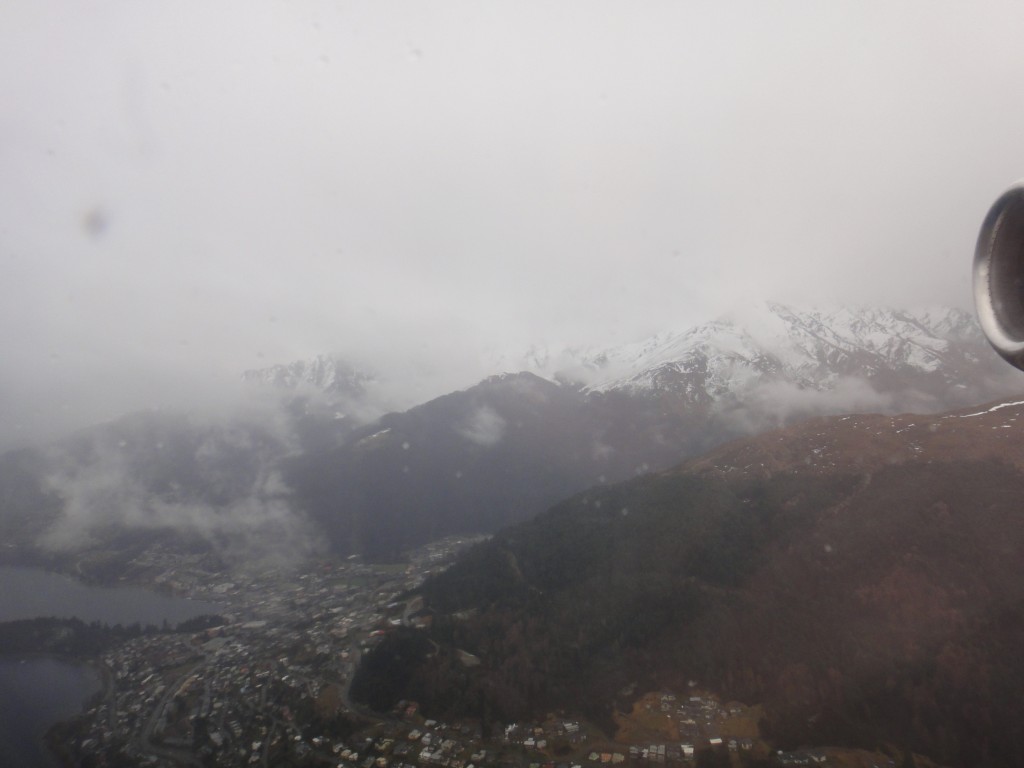 The flight to Auckland was less than two hours, and then we spent a relaxing afternoon back at the Langham before joining our group for a farewell dinner in the revolving restaurant on top of the 1000 foot SkyTower.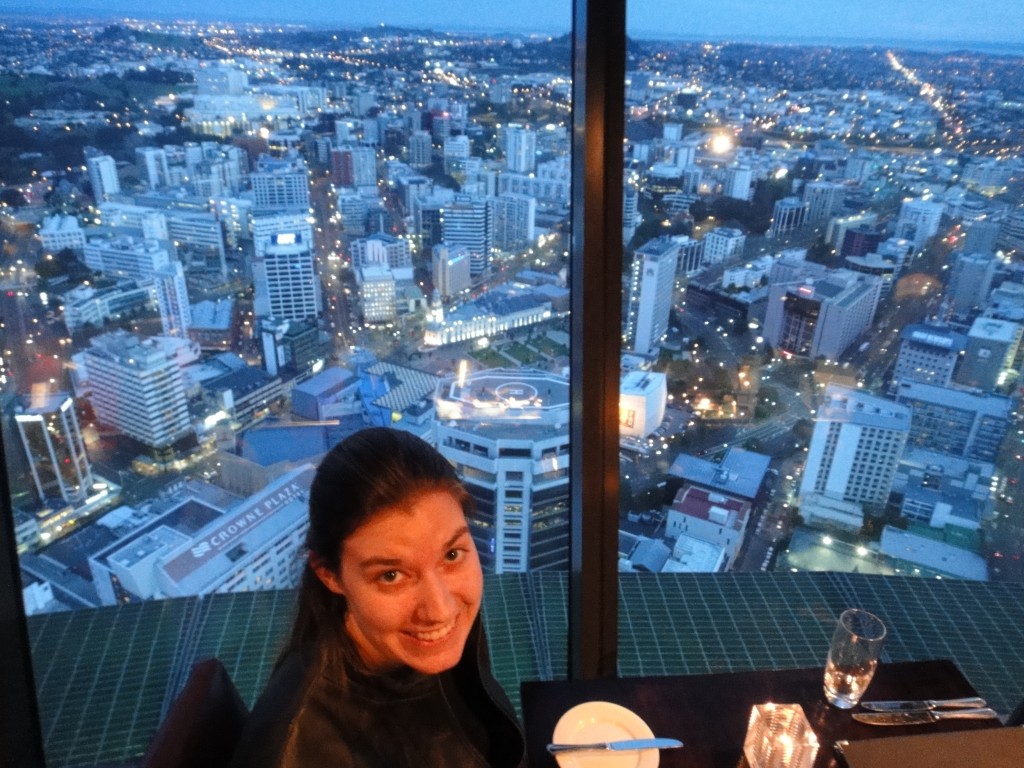 The casino gift shop at the base of the tower had some interesting Hollywood-inspired (but probably not authorized) decorations.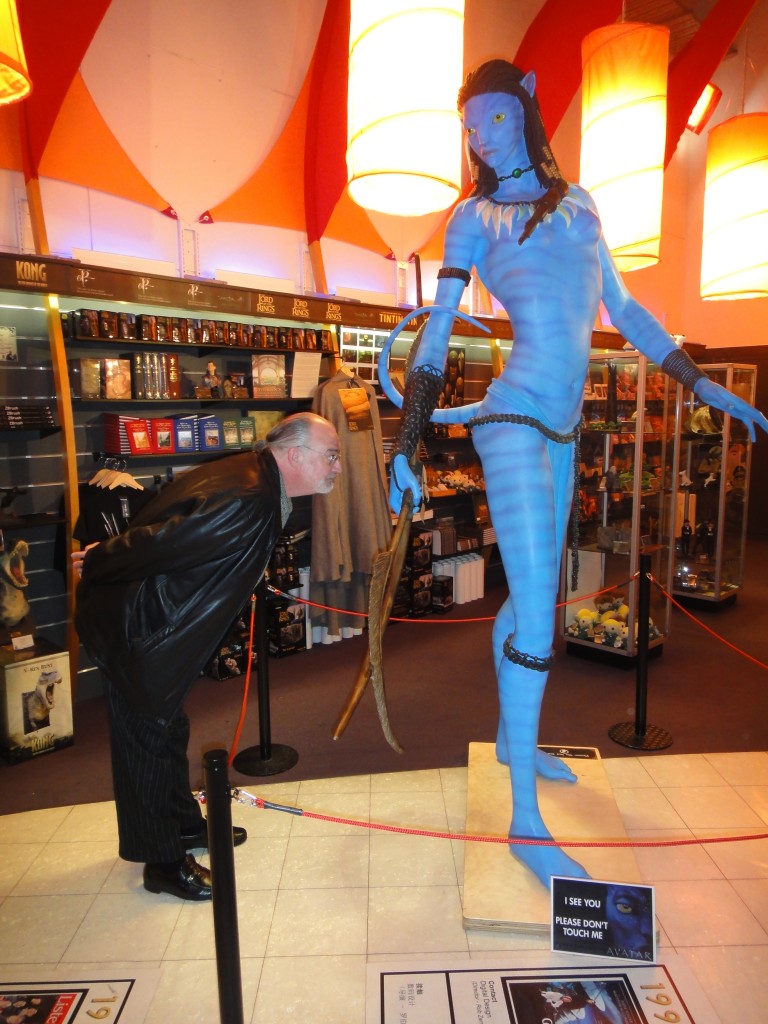 We'll spend the next two days on our own in Auckland before heading back to Australia.