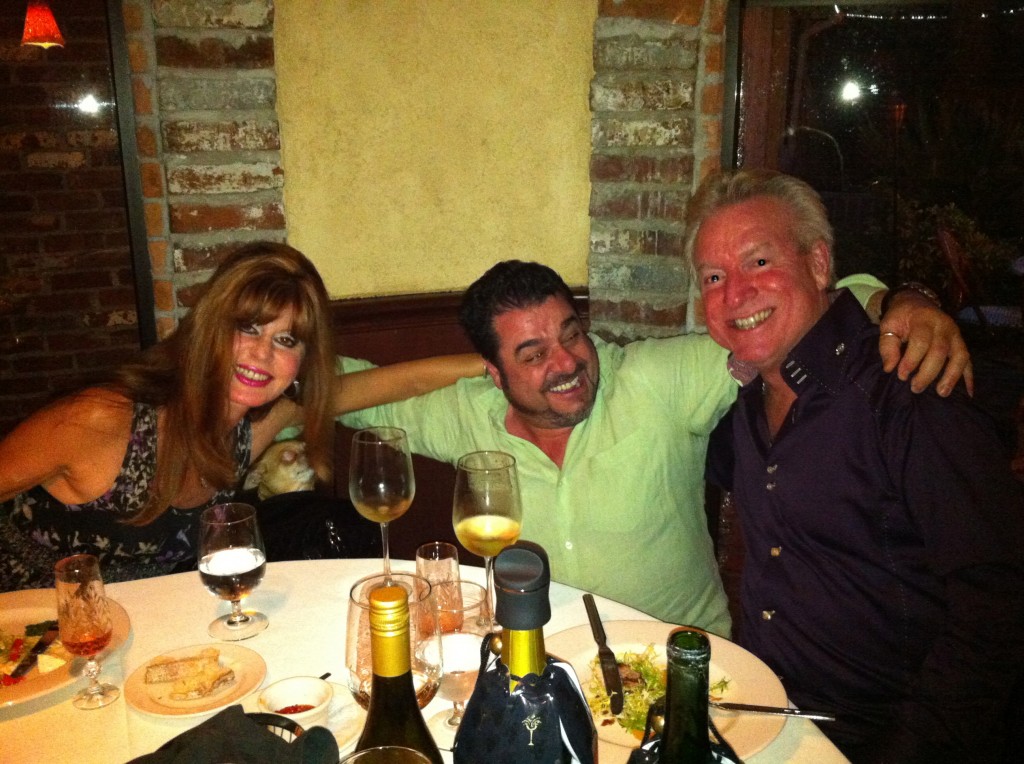 It had been a while since we'd been to Rocco's. The food is always great, but we'd had some disastrous wine service during a Wine Syndicate event, and hadn't been back. Saturday Ron and Bev invited us to join them, and Rocco pulled out all the stops, serving an eleven-course dinner. I brought a couple of 1961 Bordeaux reds, still my favorite vintage. The stars of the night were the 61 Grauad Larose, 93 Haut Brion Blanc, and, funnily enough, a Cardamaro bitter digestif that I poured at the end.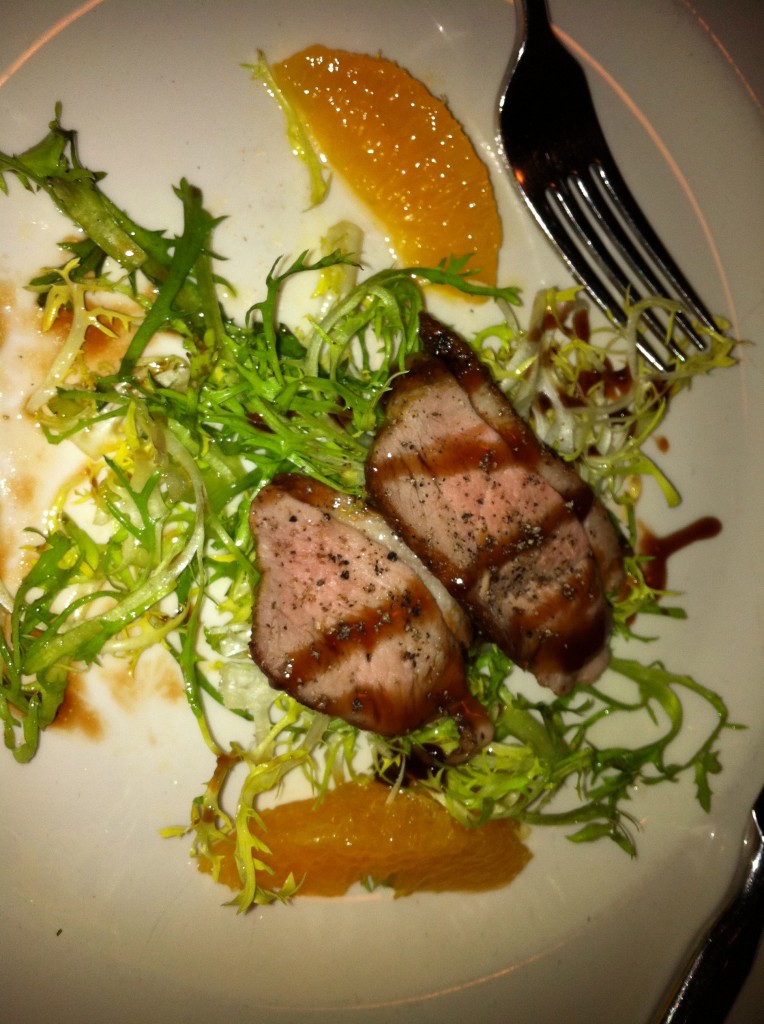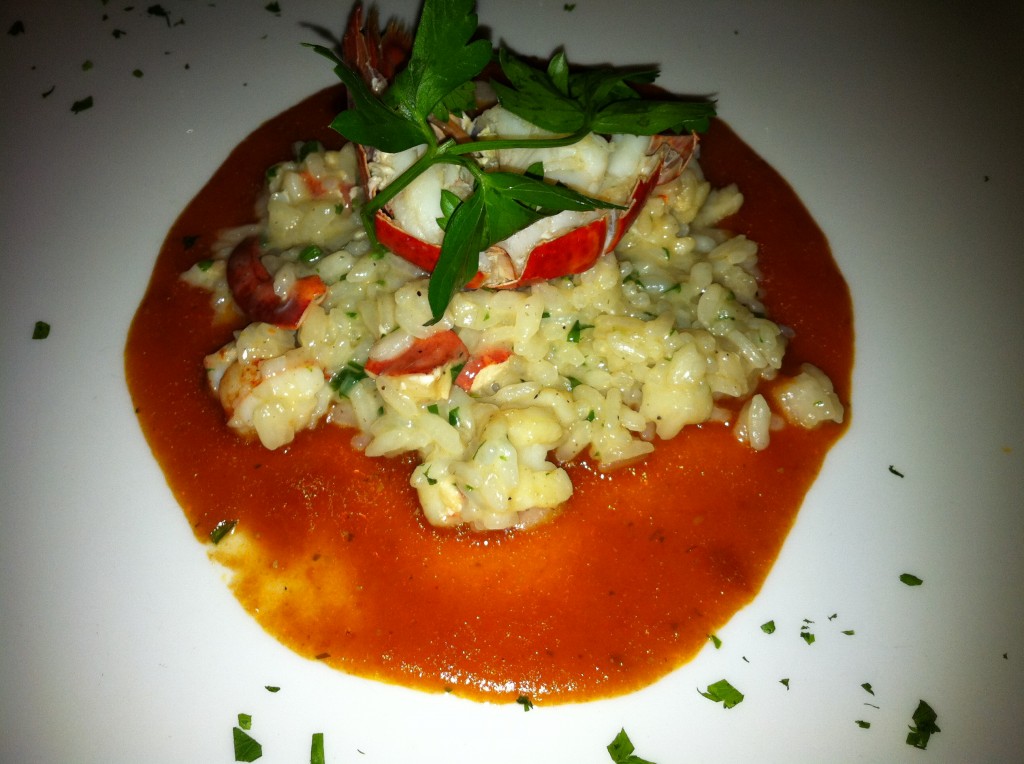 George Gardet Rose Champagne (Ron)
Dry, dried floral arrangement  90
2010 Mudbrick Reserve Chardonnay NZ (Steve)
Ash, tropical fruit 90
1993 Haut Brion Blanc (Ron)
wax, cumin, green veggies, limestone, lime, caramel 98
1961 Talbot (Steve)
Medium brown, low fill, curry, Georges de La Tour style maderized nose 91
1959 Talbot (Ron)
Murky, pronounced iron nose, sweet, plums, blueberry pie ala mode 89
1961 Gruaud Larose (Steve)
Garnet, youthful despite low fill, sawdust, meat, smoked sausage 95
1959 Corton Charles Vienot (Ron)
Young, rich, velvety, almost gritty, bacon, smoke, chocolate coated raisins, 93
1957 Louis M. Martini Cabernet Sauvignon Private Reserve (Steve)
Redwood nose, black berry finish,  91
1979 Castello di Neive Barbaresco Santo Stefano (Steve)
Bright garnet, peppers, spices 90
1990 Gaja Barolo Sperss (Ron)
Chocolate coated mushrooms, vanilla, wood, 93
1982 Bodegas Toro Albala Montilla-Moriles Don PX Gran Reserva (Steve)
Super ripe raisins, citrus, 90
Cardamaro Amaro (Steve)
cinnamon, bitters  92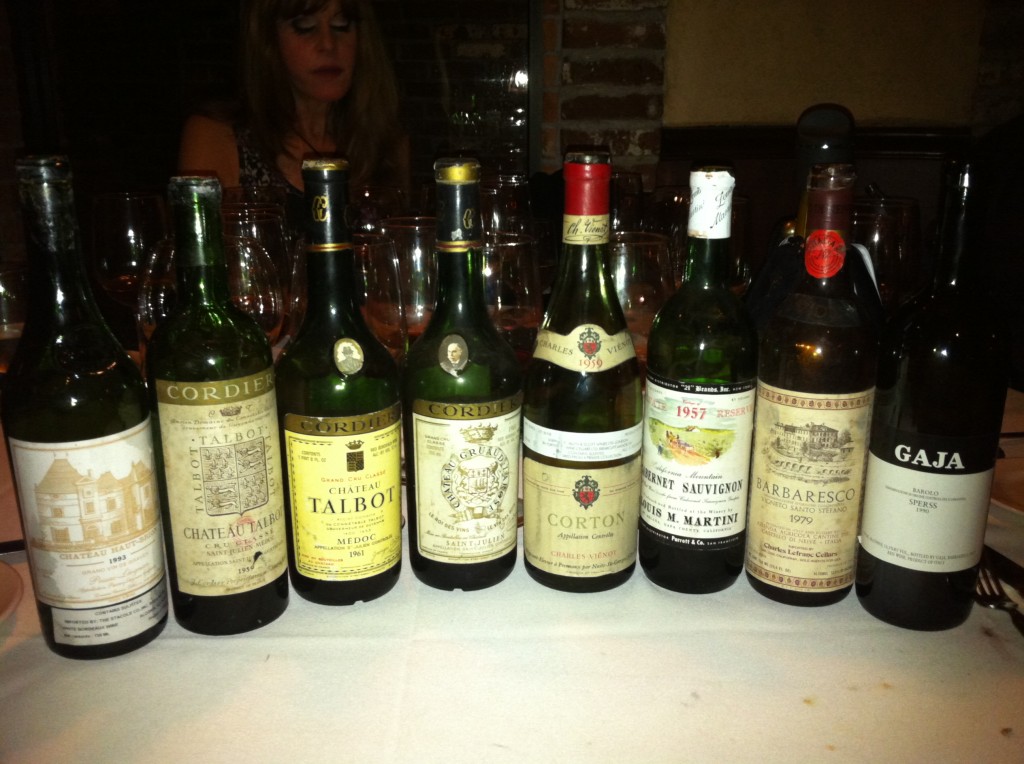 Not wanting to drive home in the weekend-long deluge, Linda and I had booked a room at the Best Western Mount Vernon Inn–not exactly the Ritz, but it was only a couple hundred feet from the restaurant. As we curled up in bed five minutes after leaving the tasting, this seemed like a really good move.