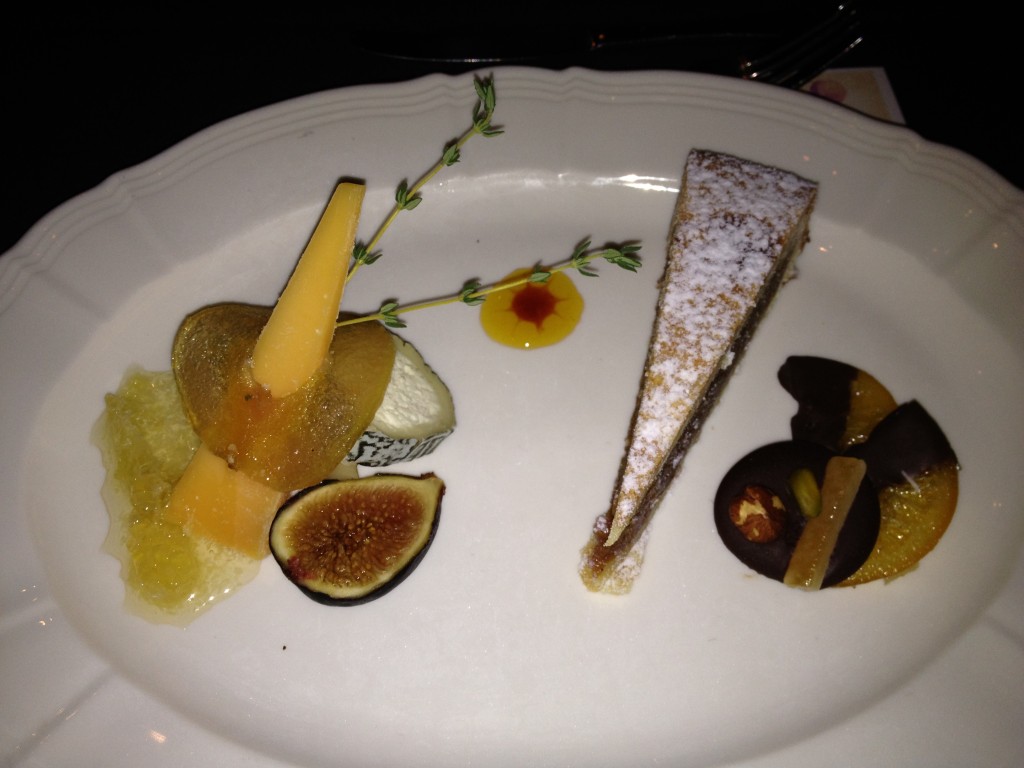 Last night was the bi-monthly Vine and Dine at the Rosen Everglades restaurant. Linda, Matin, Dani and I attended.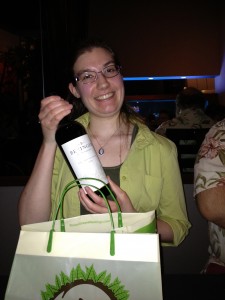 This is always a fun event because of the dedicated staff. I think Chef Fred enjoys getting to try some different things, and always come up with one or two home runs. This time it was the cheese and dessert course.
The wines were better than usual, and the event was moderated by DLynn Proctor, an interesting guy whose progress toward the Master Sommelier title is chronicled in an upcoming indie movie called SOMM. We had a nice chat, and I think he'd enjoy attending one of our non-Syndicate events.
This was Dani's first chance to attend a vine and dine event with us since turning 21, and we all had a good time. She even won the raffle, and took home a bottle of Beringer 2009 Napa Cabernet Sauvignon, which she's asked me to put in the cellar for her. Unlike the Knight's Valley, this one definitely needs some time.
The menu:
Welcome Reception
Penfolds "Thomas Hyland" Riesling Adelaide 2008
(Rated 90 pts Wine Spectator & Top 100 Best Values) .
First Course
Heirloom Beets, Goat Cheese and MicroGreens Pistachio Vinaigrette
Matua "Paretei" Sauvignon Blanc, Marlborough New Zealand 2008
(Rated 92 pts Wine Spectator)
Second Course
Seared Sea Scallop, Celery Root Cream and Candied Grapes
Chateau St. Jean "Belle Terre" Chardonnay, Alexander Valley 2009
(Rated 91 pts The Wine Advocate & Margo Van Staaveren, voted 2008 Winemaker of the year by Wine Enthusiast)
Third Course
Elder Blossom Sorbet
Fourth Course
Filet of Beef with Chanterelle Mushrooms and Cipollini Onion Ragout
Smoked Tomato Grits and Grilled White Asparagus
Paired with two wines to contrast Cabernet Sauvignons from Napa & Sonoma:
Beringer "Knights Valley" Cabernet Sauvignon, Sonoma 2009
(Rated 91 pts The Wine Advocate)
Beringer "Napa" Cabernet Sauvignon, Napa 2009
(New Release not yet rated. Past wines scores in the 90's)
Fifth Course
Penfolds "Club" Tawny, SE Australia
Paired with Duo Dessert plate to contrast one wine with two different food pairings:
Artisan Cheeses & Engadiner Nut Torte with Chocolate Truffle