It had been many years since we did a vertical of a first growth. Linda and I have been collecting Chateau Margaux for almost 30 years, and decided it was time to give them a try. I split our collection into two tastings. This first batch begins in the middle, a tough time for Bordeaux and Margaux in particular.
We tasted the wines in reverse chronological order, from 1975 to 1949. Margaux was a property in decline during the 60s and 70s, and the first seven wines really reflected this. Even the 70 and 75 were uninspired. The 75 is probably the worst price performance ration of the bunch. The 66 and 64 were the first wines I would actually have consumed!
The reward was at the end While the most famous Margaux is perhaps the 59, it has never blown me away, but this was an excellent example. However it was eclipsed by the other three. 62 is an often overlooked year, having occurred in the shadow of the great 61s. This 61 did not disappoint. Despite an extremely low shoulder, it was a beautiful wine with many flavor profiles. But the stunner was the 1949, an extraordinarily fresh, feminine and complex wine that evolved in the glass for hours. A real treat to end on.
In September we'll complete this tasting with vintages from 1977-1990.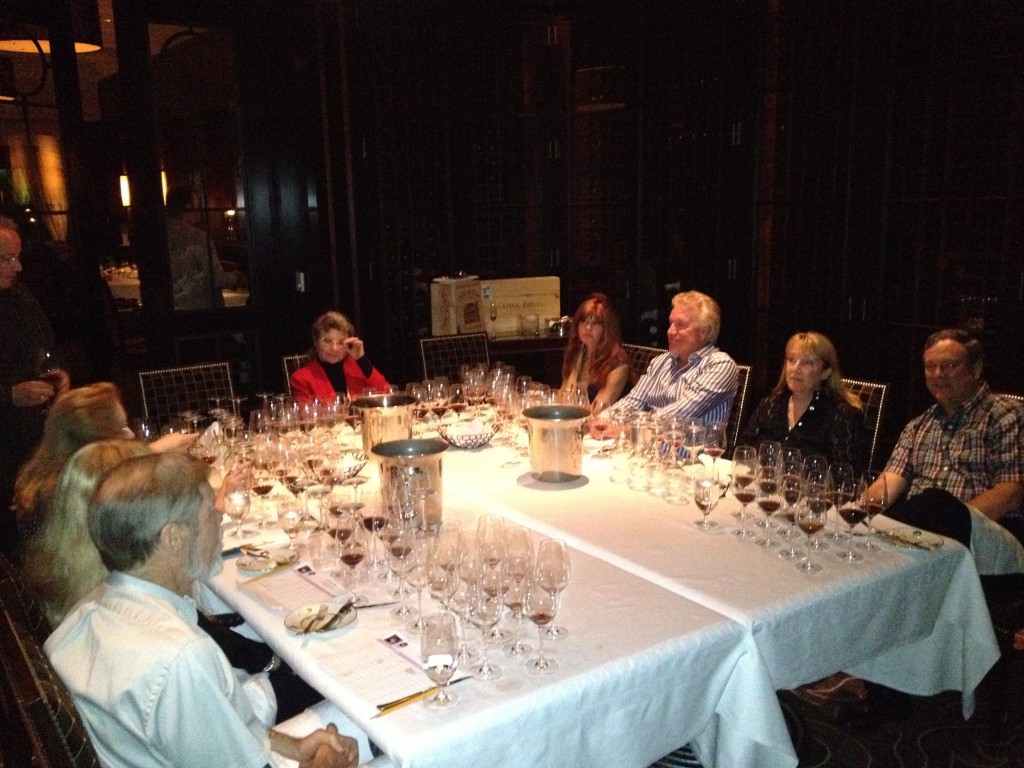 | | | | | |
| --- | --- | --- | --- | --- |
| 1975 | Ch Margaux | Smoke bacon, tart, sour finish | 84pts | 432 |
| 1973 | Ch Margaux | Overripe fruit, stewed, sweet finish | 85pts | 175 |
| 1972 | Ch Margaux | Sawdust, oak | 88pts | 286 |
| 1971 | Ch Margaux | Face powder, cherry, balanced, coffee | 89pts | 225 |
| 1970 | Ch Margaux | Bug spray, ashes | 88pts | 212 |
| 1969 | Ch Margaux | Candy, funky, chemicals | 83pts | 220 |
| 1967 | Ch Margaux | Madeirized, bacon | 84pts | 158 |
| 1966 | Ch Margaux | Eucalyptus, mint, dust | 89pts | 188 |
| 1964 | Ch Margaux | Big fruit, wood finish, much disagreement about mildew, chocolate, caramel, the group was vehemently split on this wine, with some hating it | 90pts | 293 |
| 1962 | Ch Margaux | Fruity, young, violets, red fruits | 94pts | 629 |
| 1961 | Ch Margaux | Extremely low shoulder yet beautifully fresh, roses, sawdust, soy, earthy, waxy | 97pts | 910 |
| 1959 | Ch Margaux | Young and fresh, smoke, waxy | 93pts | 1,167 |
| 1949 | Ch Margaux | Cherries, bright fruit, light color, cinnamon, crisp, apple | 99pts | 1,643 |
| | | | | 6,538 |
Other wines: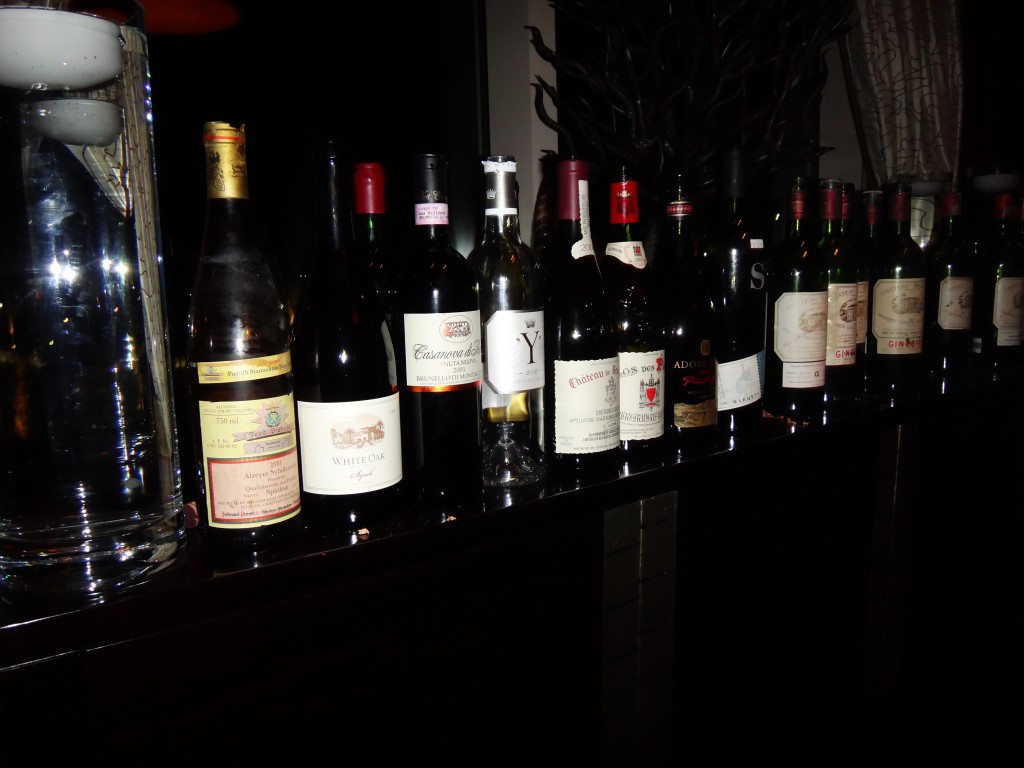 | | | | | |
| --- | --- | --- | --- | --- |
| 2008 | "Y" | Steve | botrytis, very fruity, dry but doesn't seems so, semillon | 99pts |
| 1981 | Alzeyer Sybillenstein Spatlese | Ron | medium amber, mint, floral, surprisingly sweet | 89pts |
| 2006 | Adobe Road Pinot Noir | Steve | Varietal, cherries, leather | 90pts |
| 2006 | Chateau Beaucastel CNDP | Dick | Cherries, vanilla | 92pts |
| 2000 | Clos de Papes | Ron | Menthol, tar, cherries | 94pts |
| 2001 | Casanova di Neri Tenuta Nuova Brunello di Montalcino | Dick | tar, chewy, black fruits | 95pts |
| 2006 | White Oak Syrah | Andy | Vanilla, meat | 90pts |
| 2001 | Marquis Phillips S2 | John | Syruppy, canilla | 90pts |
| 1999 | Pride Reserve Cabernet Sauvignon | Ron | Wood, a bit uni-dimensional considering its pedigree | 95pts |
| 2002 | Torbreck "The Factor" | Ron | Black fruits, vanilla, bacon | 92pts |
| 1992 | Hacienda Henline Conquistador Port | John | This wine was made in 1992 by John Henline from grapes from a vineyard at Martin's old house that were planted by Steve, Linda and Martin. It is no longer a port, although I don't know where the sugar and alcohol went. It's now a medium weight fairly dry red. Amazingly, the Conquistador has retained its color, and the wine was quite drinkable, an impressive feat for such an old hybrid. | 83pts |