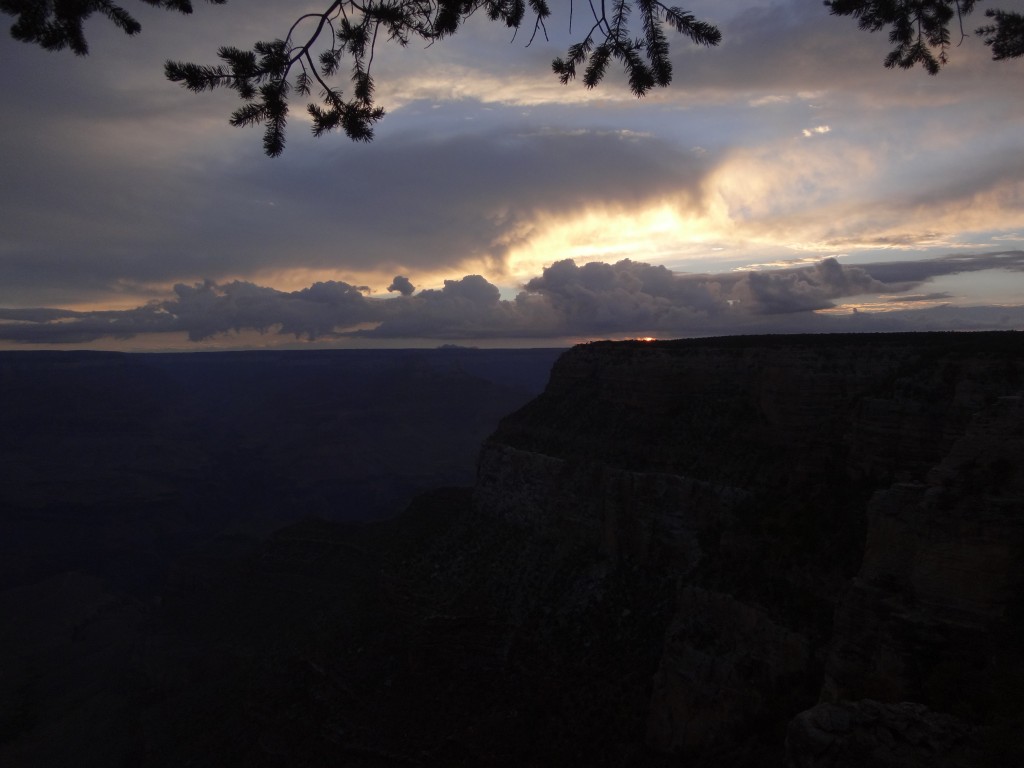 This morning I happened to wake earlier, so I went out a little after 5am to photograph the sunrise over the canyon.Clouds to the east provided a dramatic backdrop, but only a few rays managed to hit the canyon walls, so after an hour I went back to bed.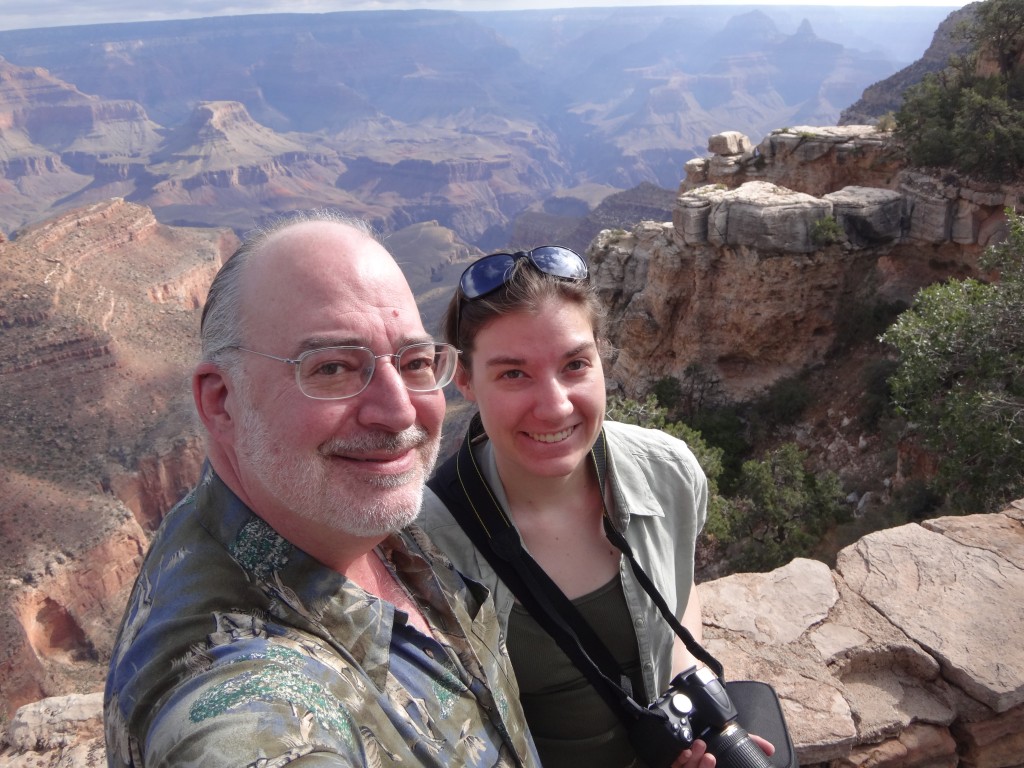 Today is another temperate day, hot in the sun, but with a cool 70 degree breeze. We had breakfast at the El Tovar, but all the food was pretty heavy and uninspired, so we just picked at it and then went for a walk, to the west this time.

We visited Lookout Point and the Kolbe Studio, and photographed condors and squirrels. We also saw a baby chipmunk.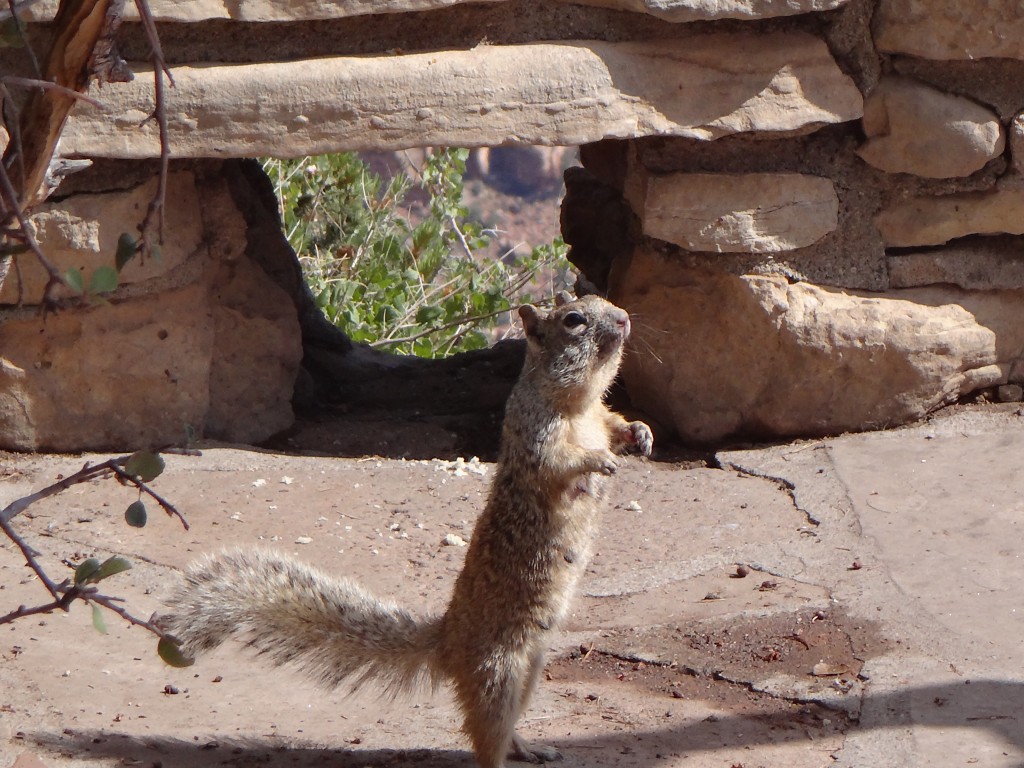 Puffy white clouds created constantly changing patterns of light an dark in the canyon, which made me glad we no longer have to pay for film in order to shoot hundreds of pictures.

At noon we boarded the coach and headed for Desert View, our easternmost stop at the Grand Canyon. That was a very rainy stop, but it made for some interesting photos.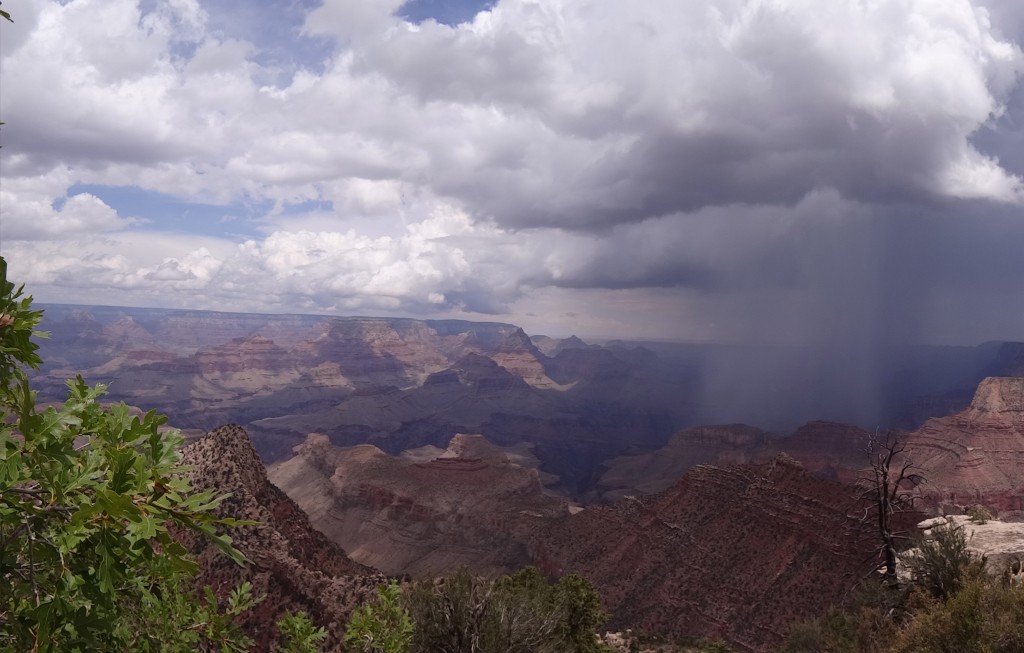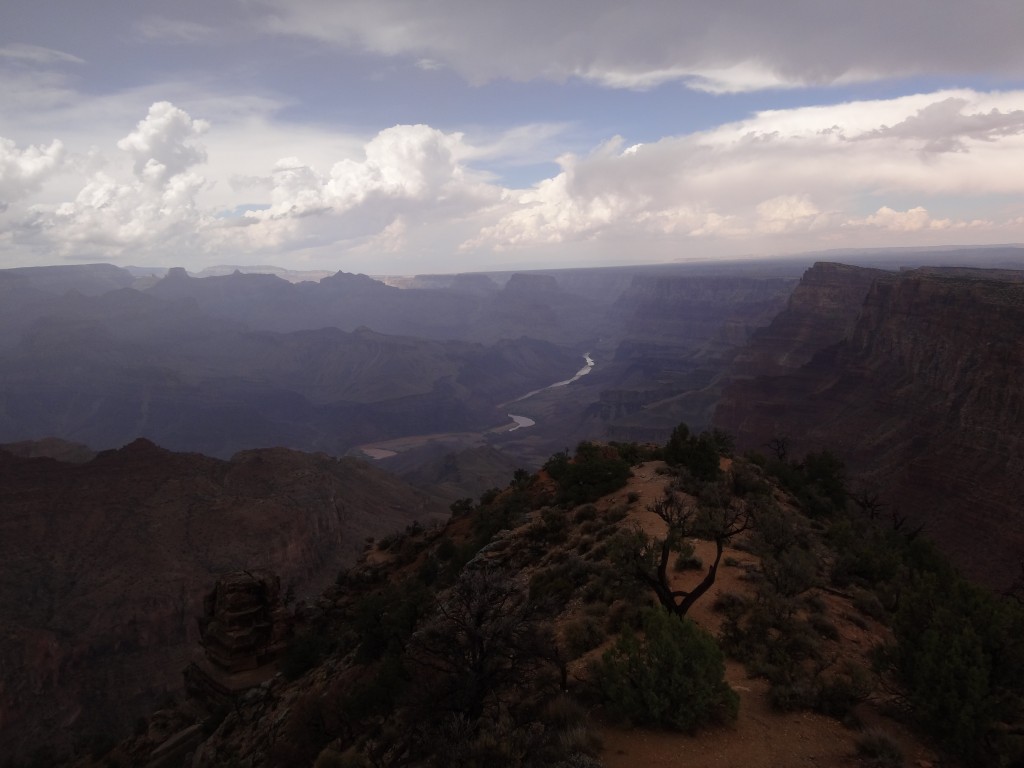 The we crossed the Navajo Reservation and in the late afternoon stopped at the Glen Canyon Dam Visitor Center.

I was here as a kid, and was surprised how much I remembered.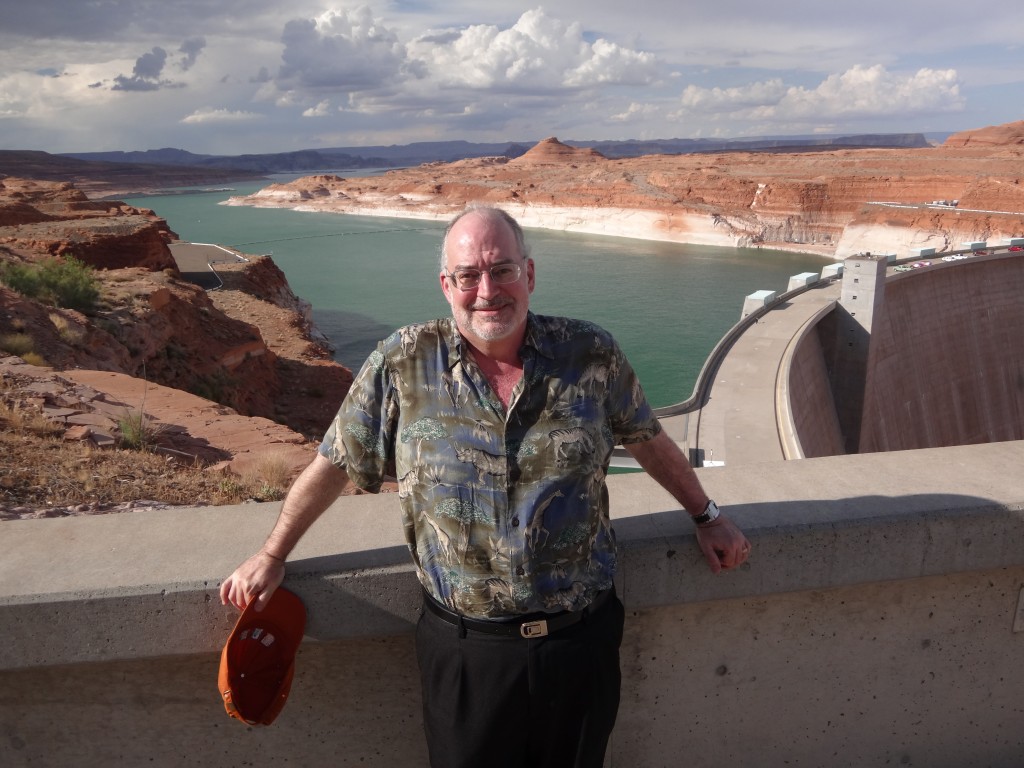 Our hotel for the night is at the Lake Powell Resort, where I camped as a kid.