We spent two days at sea, sailing from San Juan to Charleston, South Carolina. The Atlantic was fairly calm, and the sailing smooth.
We had booked Priveé, the private dining room, for Thursday night. It's located between Toscana and Polo Grill, and you can choose items from both menus. We invited Ashley and Ming Cheung, a couple we met at the La Reserve wine dinner to join us, and the five of us had a lovely evening of conversation, food and wine. I probably wouldn't book Priveé again, though, because most of the experience can be duplicated by requesting a table for five in either of the adjoining restaurants. You'd just have to decide what cuisine you wanted.
Friday we docked in Charleston. The weather was temperate and sunny. Charleston is a great port, because the pier is just a block from the end of Market street, the tourist shopping area of the city. We sensed this was what Pamela had been waiting for; she had a good time browsing the wide variety of merchandise.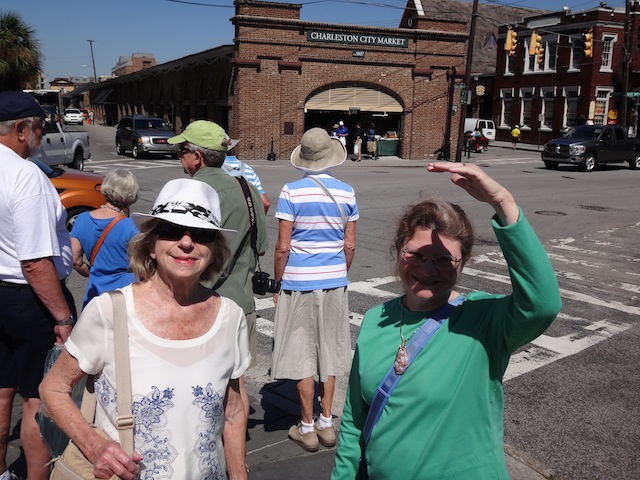 At the end of the shops we split up, and Linda and I continued about a mile down King Street to O-Ku, a restaurant Dani and I discovered on a previous trip. They serve excellent sushi, in a really nice decor (although the menu and the lighting is better at night).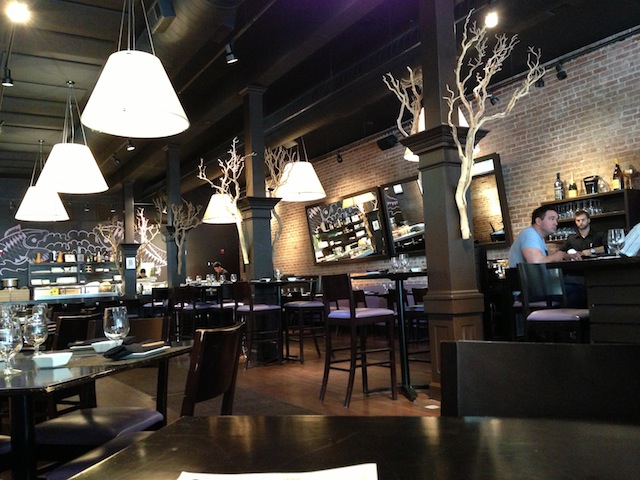 We made our way back along Market Street, where Linda stocked up on stocking stuffers for Christmas.
In the afternoon we tried out the putting green on deck 16, then watched as we sailed out of Charleston Harbor past Fort Sumter.