We've spent a relaxing few days, mostly on board ship, beginning with two sea days that took us through the Panama Canal to Cartagena, Columbia. The shore excursion we had booked sounded like it was going to involve a very hot two hour boat ride, so we decided to stay on board the ship.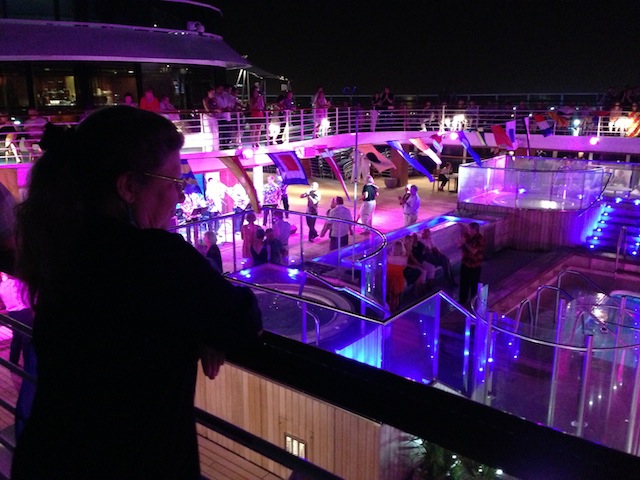 During the afternoon we played a rousing game of shuffle board, and in the evening there was a 70s show on deck as we sailed out of the harbor. Pamela has been under the weather with bronchitis, but some antibiotics and a couple of days of rest have her feeling much better.
Our next stop was Aruba. We'd been here before, and it's not very exciting, so we just walked around the tourist strip, bought some aloe that Dani requested, and had lunch at a Mexican restaurant.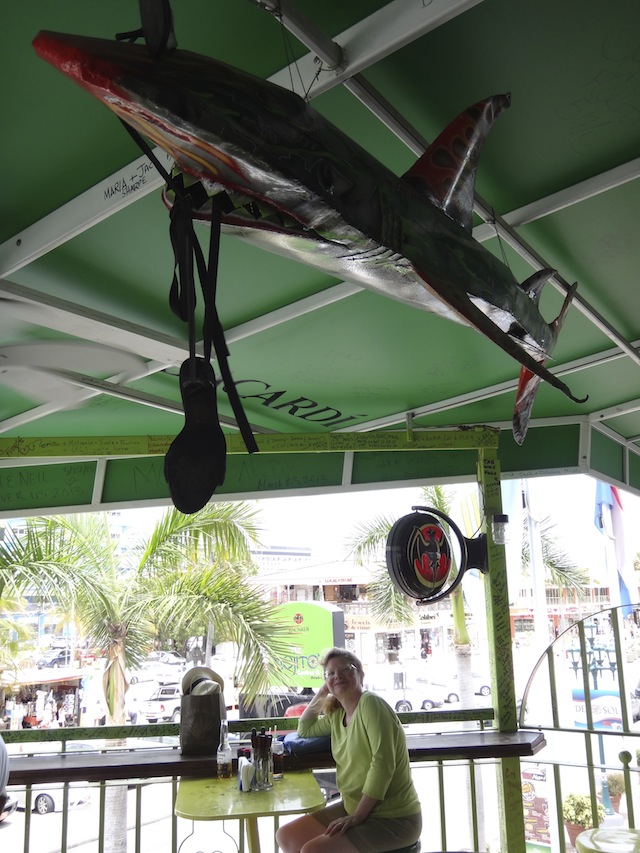 Our sea day following Aruba featured a session in the Cordon Blue Culinary Academy, where we made (and ate) a variety of Spanish tapas.