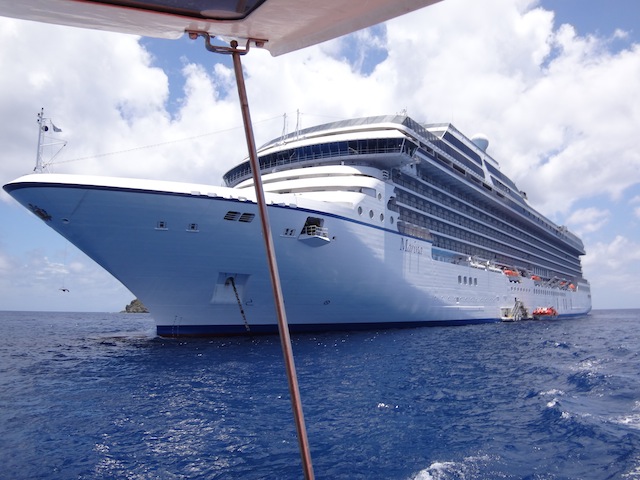 St Barts is by far the nicest island port on this trip. It is French speaking, the currency is the Euro, the residents are French citizens, and the cooking is French/Island cuisine. We tendered over to the small marina and strolled all the way around it.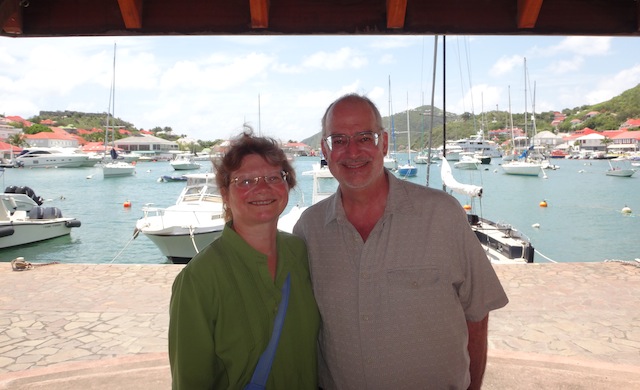 Because it was Pentecost, most of the shops were closed, but we didn't need any Louis Vuitton bags anyway. Linda found a nice cafe online. It overlooked the marina, and we enjoyed a light lunch an a nice bottle of Chablis.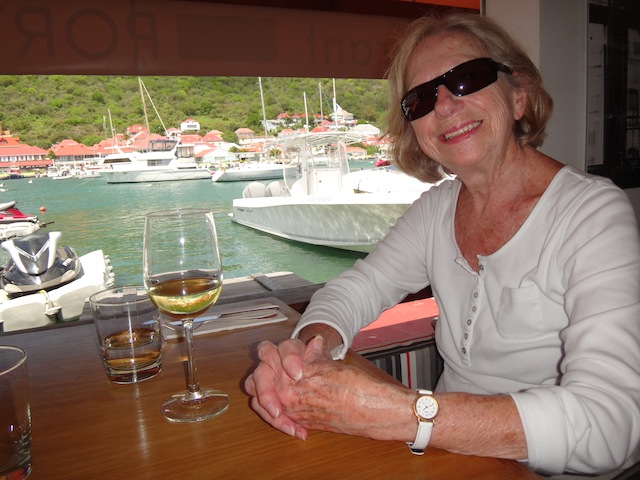 Linda always travels with the portable chopsticks Dani gave her. They screw together, like a hustler's pool cue.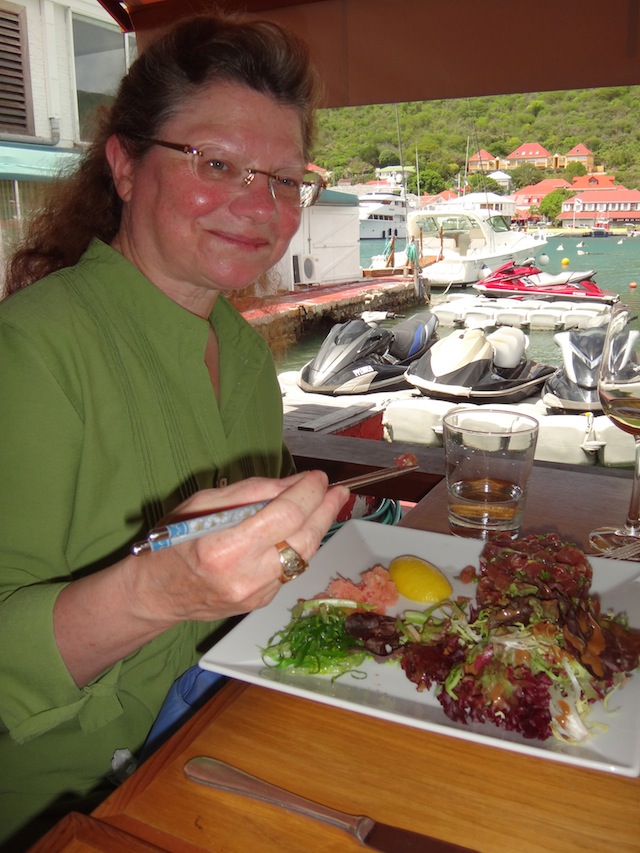 Speaking of screwy, I couldn't figure out the "concept" of the Concept Store: