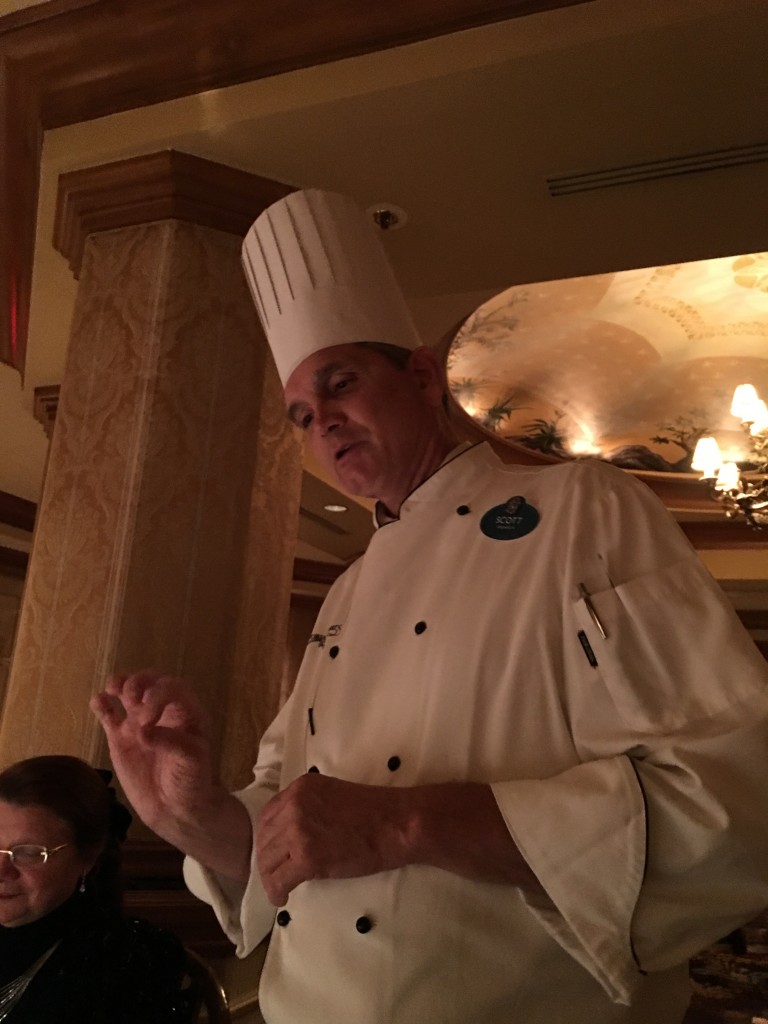 For Linda's birthday we invited Ron and Bev to join us at Victoria & Albert's at Disney's Grand Floridian.
We've been going to this restaurant every Christmas Eve for twenty years, and we should really try to get there more often, as everyone treats us like family there. Plus, it's the closest restaurant to our house, and was recently voted #6 in the country by Trip Advisor.
The restaurant has recently changed from two seatings per night to one, which makes it nice, because you have your table for the night. Given that it's always sold out, it was nice of Israel, the manager, to find so much space for our wines.
When Linda and I go we usually have the wonderful wine pairing, but this was a special night, so Ron and I coordinated to bring some spectacular old French Wines.
I feel like the restaurant, which was always great, has really upped their game during our last few visits. This meal began with four of the best courses I've had anywhere.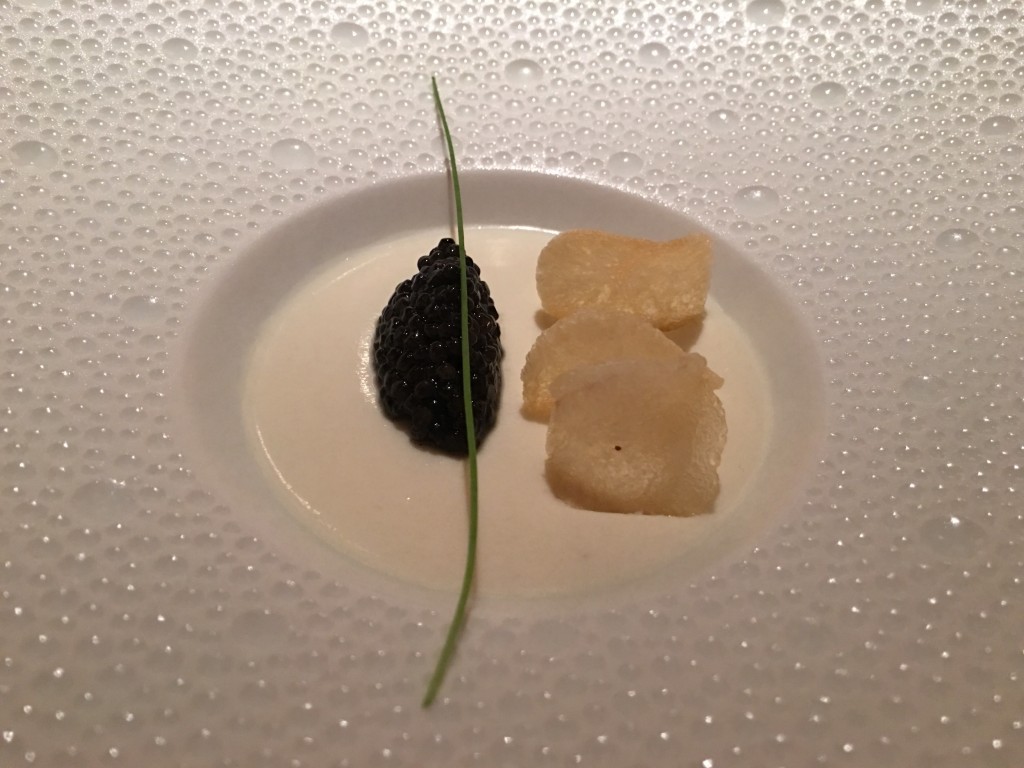 We love the Osetra caviar, and Chef Scott Hunnell's cauliflower panacotta provides an amazing base for it. Israel poured a Champagne from their list that was a great match.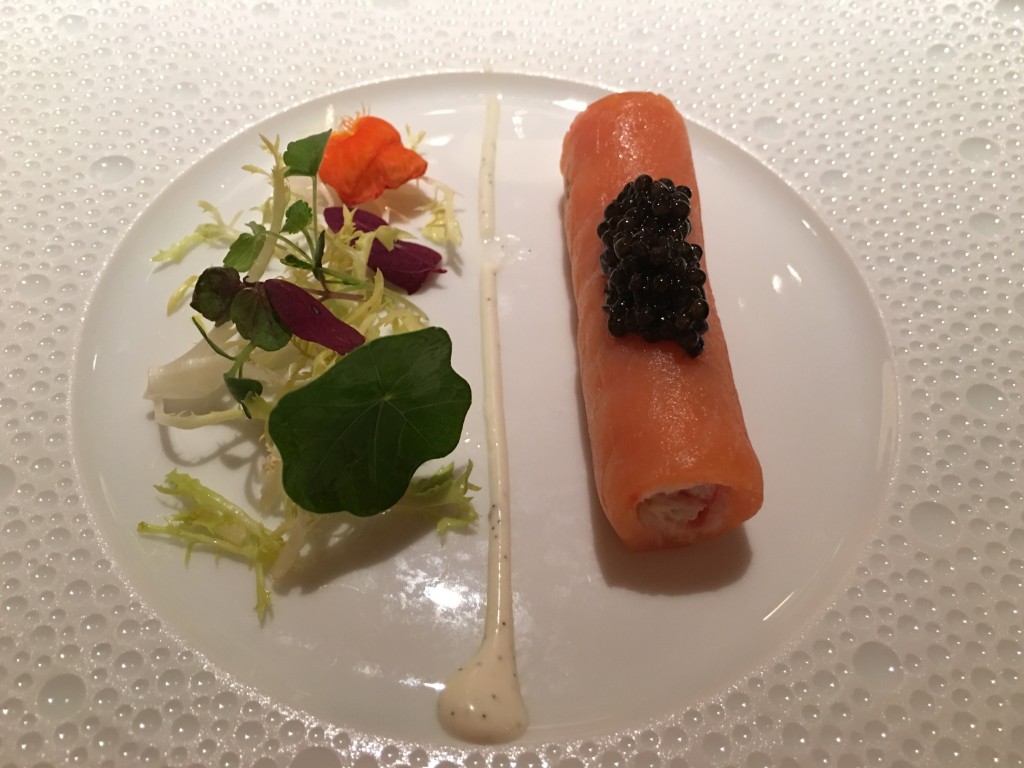 The Alaskan salmon rolled around crab and topped with caviar was also a wonderful new dish that went perfectly with our Aubert chardonnay.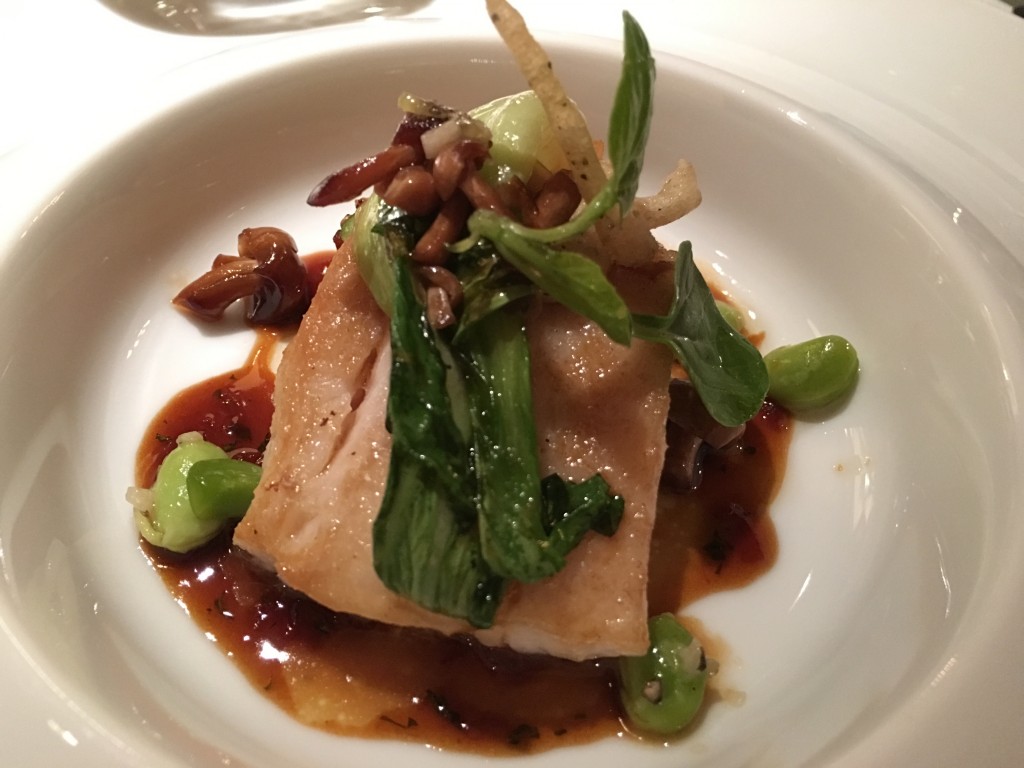 The sable fish with soy  and mushroom really went well with the Burgundies we were starting on.


And this new langoustine dish had us going back to the Aubert to match its butteriness. Wow, four great dishes.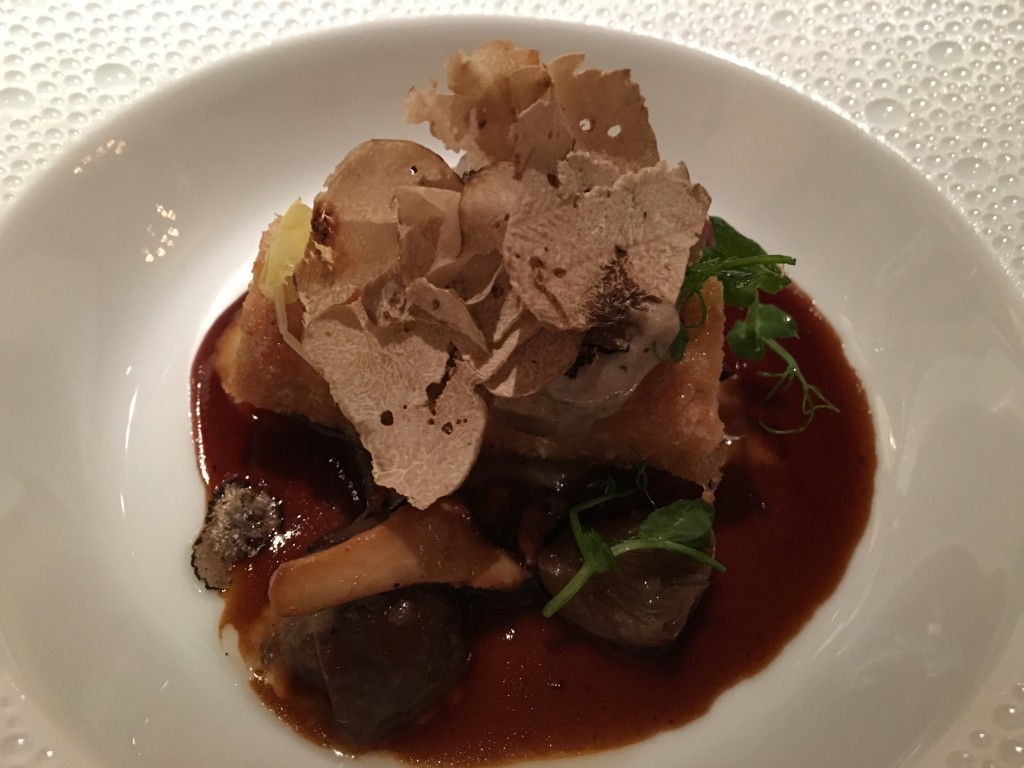 The chicken and pork dishes that followed were good matches to the rest of our Burgundies, if not quite at the same stellar level.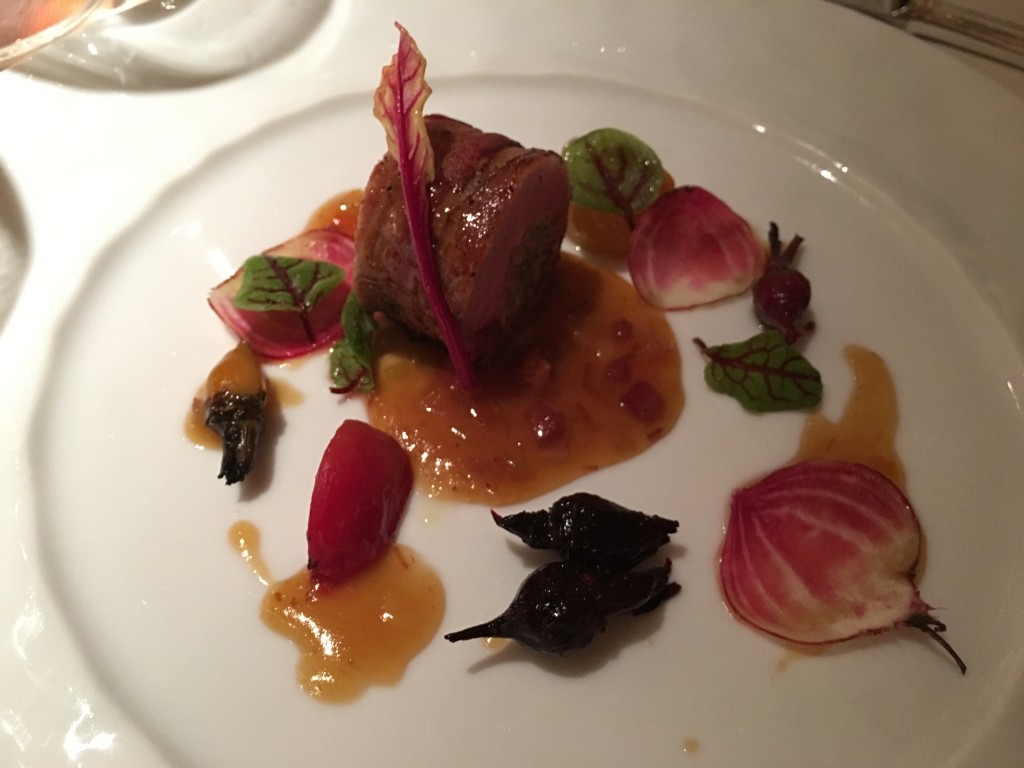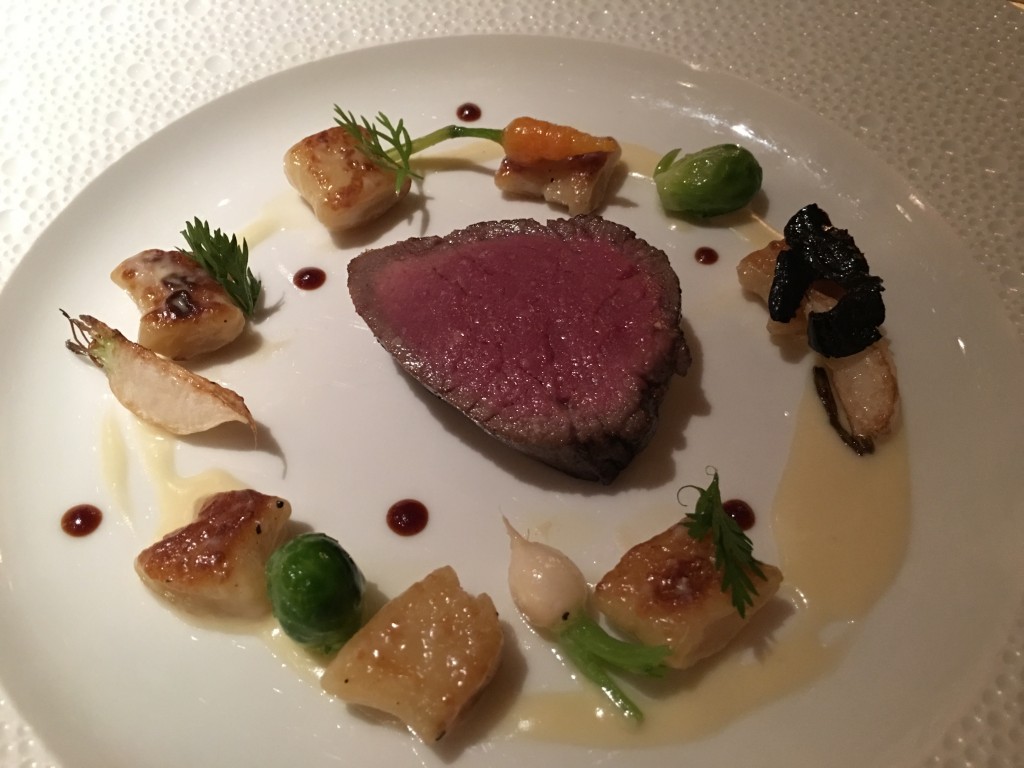 And the Australia Wagu worked well with the Bordeaux.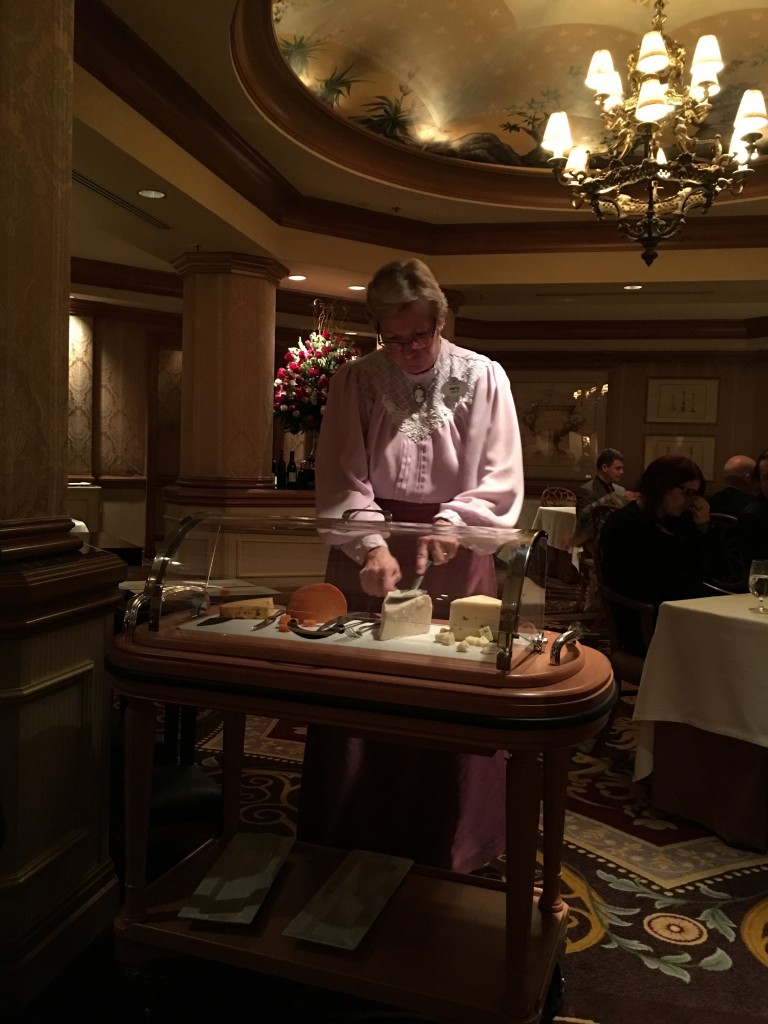 We had our favorite server, Anita, who we've missed on our last few visits.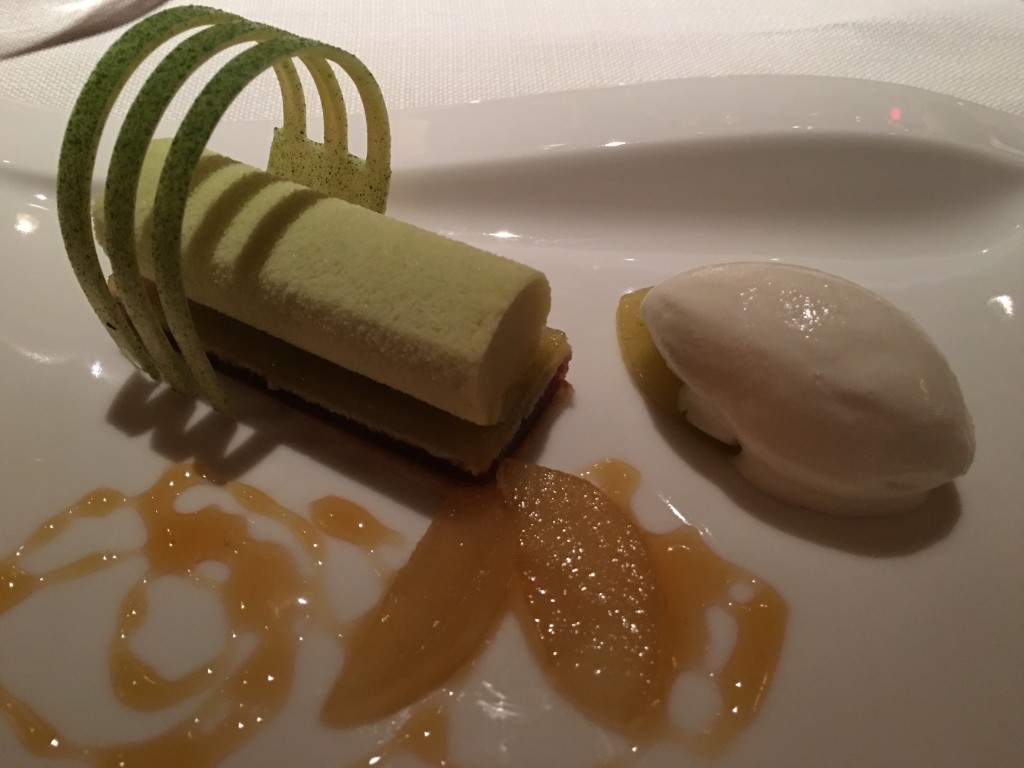 Our first dessert included their sour cream ice cream, which everyone  knows is my favorite! There was also a chocolate dessert, but we just asked them to box that and brought it home for Chastity.
By the end of the evening we were the last table, and we had a chance to chat with many of our friends from the staff. A final surprise when we got home: Israel had placed a birthday gift in my wine bag for Linda, a gorgeous Batard-Montrachet Grand Cru! What a wonderful night with old friends.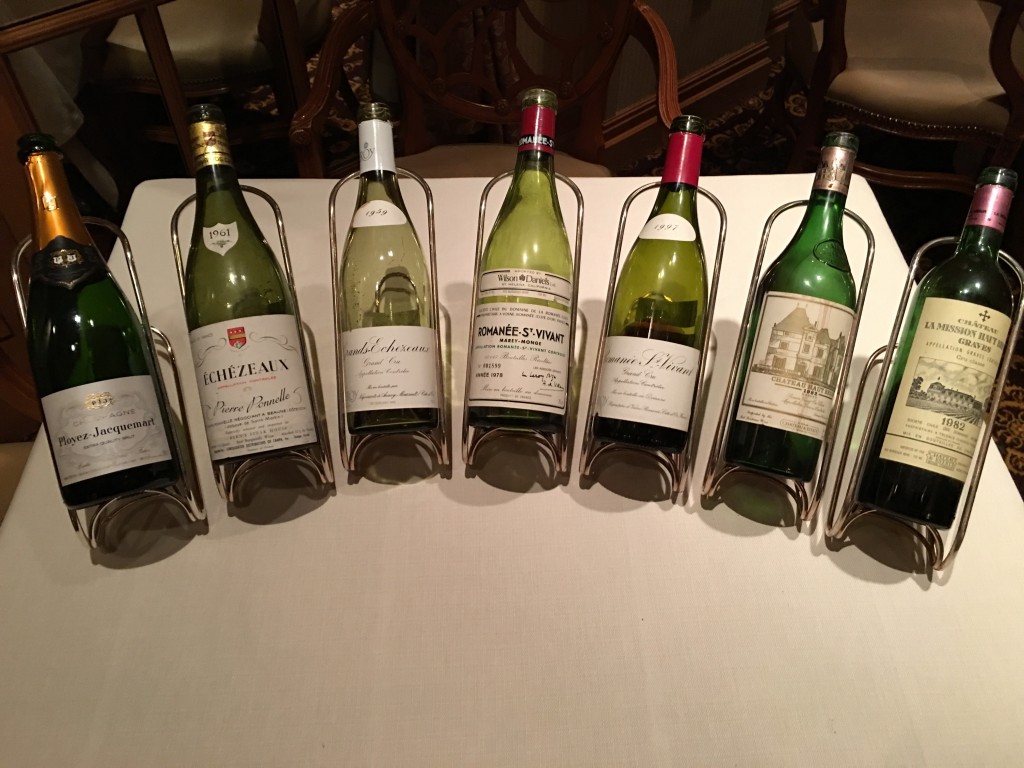 Wine Notes
This was one of the best flights of six red wines I've ever had, with every wine showing beautifully. My favorite of the night drifted back and forth several times, but I finally settled on the 1959, which after three hours had an almost infinitely complex nose.
2010 Aubert Chardonnay Ritchie Vineyard (Steve) 94 pts
Honey, spice, butter, toast
1961 Pierre Ponnelle Echezeaux (Ron) 96 pts
Cherry, young, Asian spice
1959 Leroy Grand Echezeaux (Steve) 98 pts
Green leaves, brioche, red fruit, mushroom, iron, curry, spearmint, really evolved over 3 hours
1978 DRC Romanee St. Vivant (Ron) 94 pts
Dates, cherry, bread
1997 Leroy Romanee St. Vivant (Steve) 94 pts
Wood, sour cherry, floral, violet, spice
1982 Ch La Mission Haut Brion (Ron) 95 pts
Dust, wax, plums, black fruits, smoke
1982 Ch Haut Brion (Steve) 94 pts
Roses, wax, herbs, wet gravel, red fruits