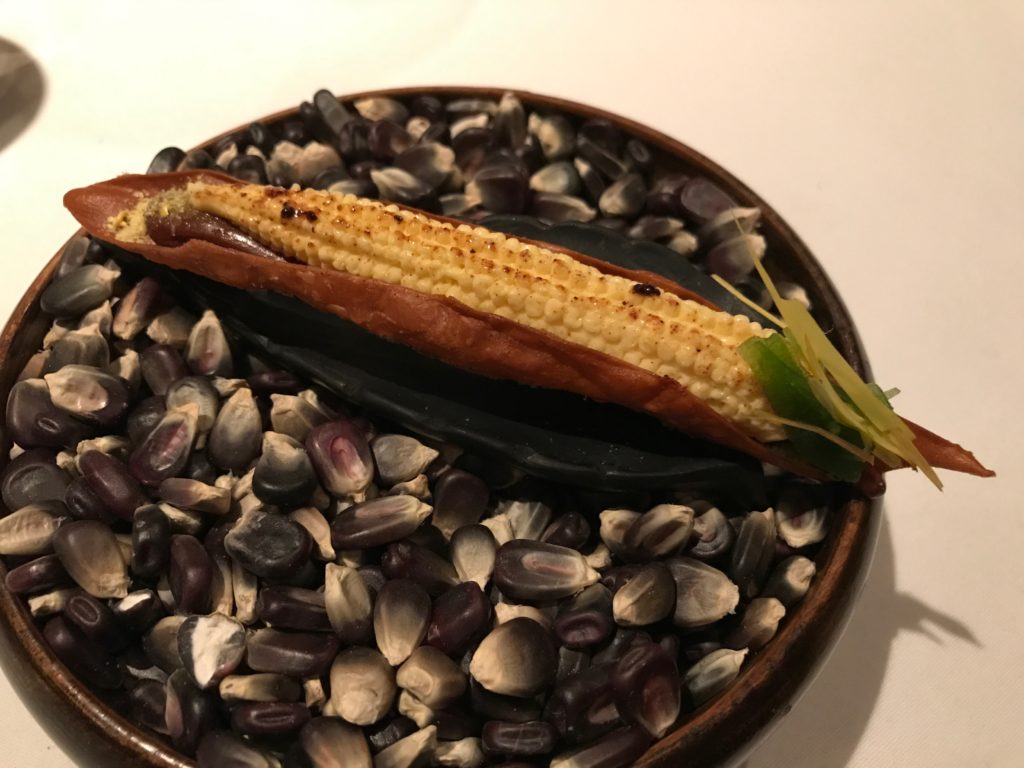 We've had the pleasure of dining at Oriole several times this year, and each time they knock it out of the park. Last night was no exception, with several new things including a wonderful kimchi and pork belly bite. But the star of the show was this dessert, pictured above.
That is not corn.
Pastry Chef Genie Kwon had a mold of a baby ear of corn made. They fill it with sweet corn mousse and using liquid nitrogen remove the resulting model and brush on miso for texture. The "husk" is a thin wafer of pretzel, and the green part is jalapeno skin. Best of all, it is delicious!
Of course, the thing that makes Oriole special isn't just the food, it's the welcoming attitude of everyone who works there, including owners Chef Noah Sandoval and Cara Sandoval, Sommelier Aaron McManus, and all the chefs and servers. Dining at Oriole is like being welcomed into someone's family.
Aaron's wine pairings are the best I've encountered, focusing on Old World quality wines that perfectly match each course. But one of the highlights is a fascinating cocktail made from Madeira and Vermouth. It's a refreshing balance of sweet and bitter, and complex yet refreshing. And since it contains Madeira, it goes with almost anything.
Aaron kindly provided the recipe, and I'm going to make it for our Christmas party: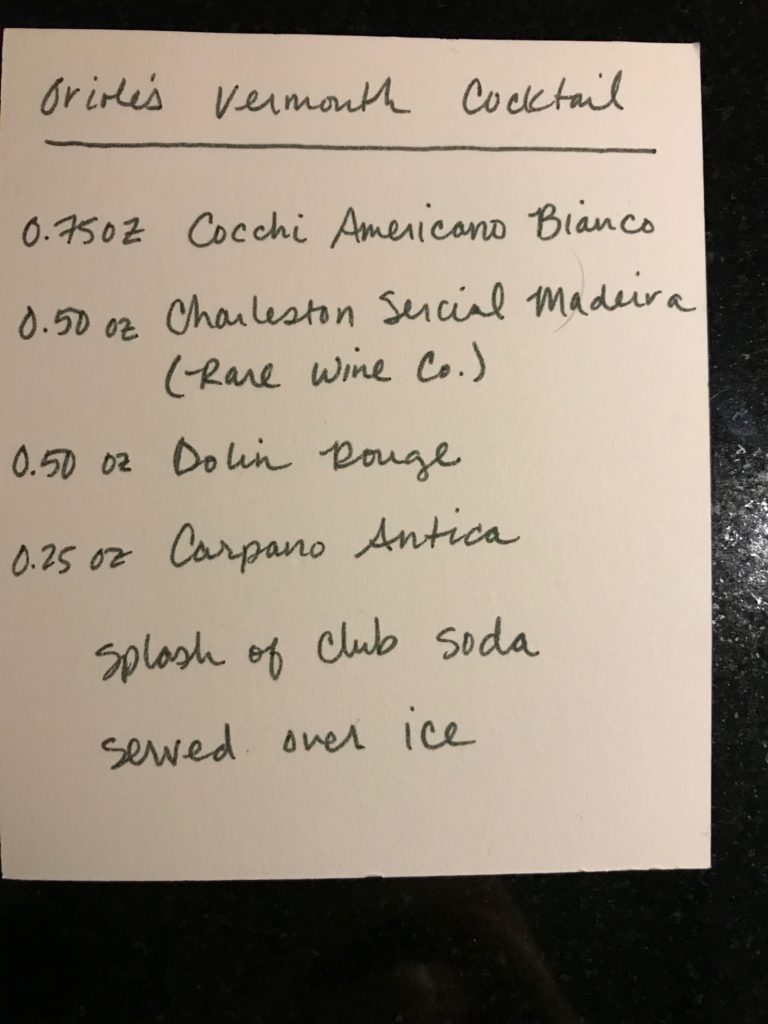 The original recipe replaces the last two vermouths with Noilly Prat Ambre, which Aaron can no longer get, but I found some in London and ordered it, so my recipe will be:
Oriole Madeira and Vermouth Cocktail
2 parts Rare Wine Company Charleston Sercial Madeira
3 parts Cocchi Americano Bianco
3 parts Noilly Prat Ambre
Splash of Club Soda
Serve over ice