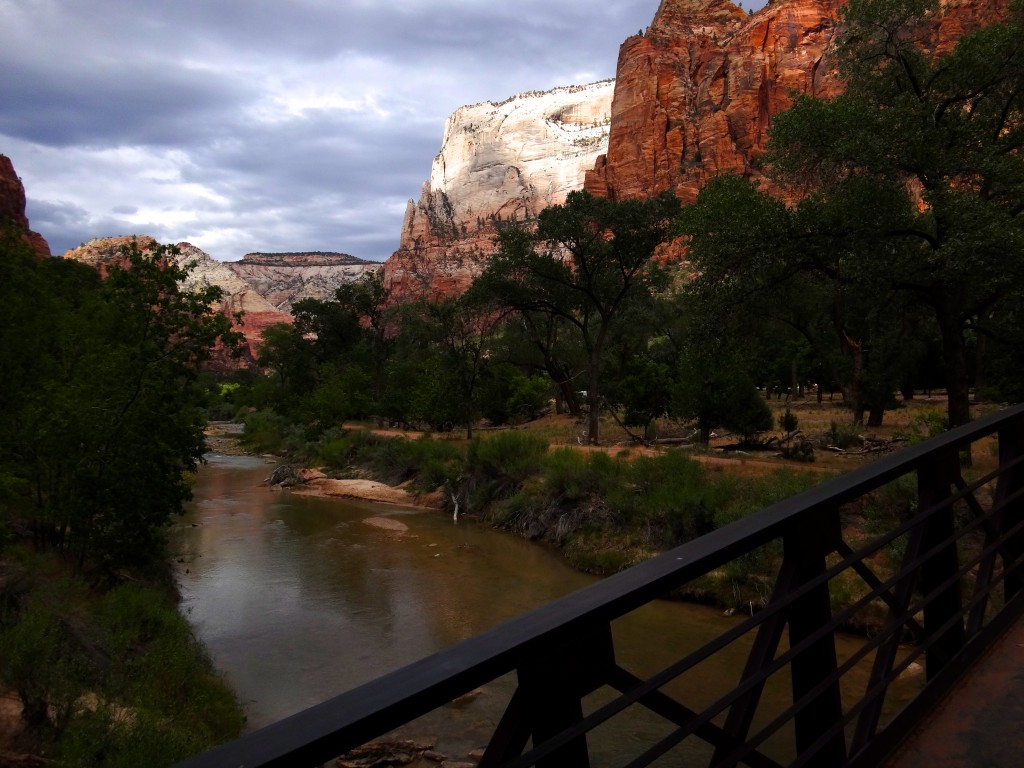 If it's the only park you go to, Zion is incredibly beautiful, with its contrasting red and white peaks. But it's always seemed a bit of a letdown to me, after going to Grand Canyon (which is far bigger) and Bryce (which is far more complex).
We arrived in the late afternoon, and took advantage of our last cool day to go on a hike to the lower Emerald Pool, since tomorrow it is heating up to be in the 100s.
It's a pretty hike from our lodge. It's probably made easier by the fact that we are now at 4000 feet instead of 8000 feet. You start by crossing the river.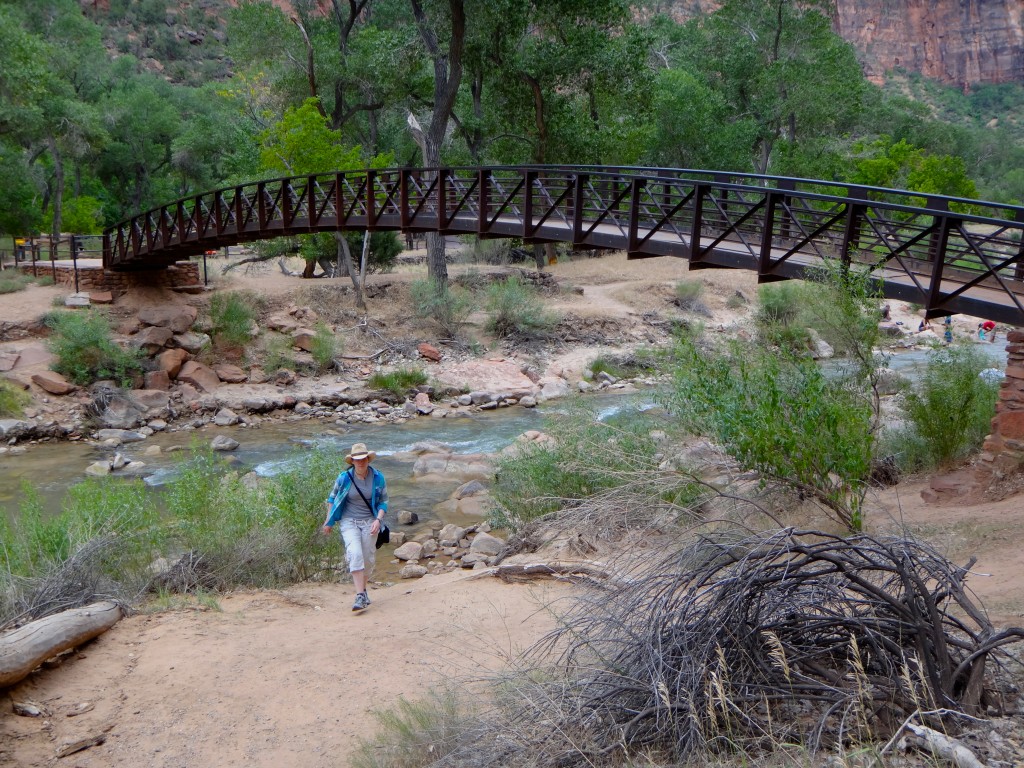 There are some interesting hollowed out section in the cliff face along the way.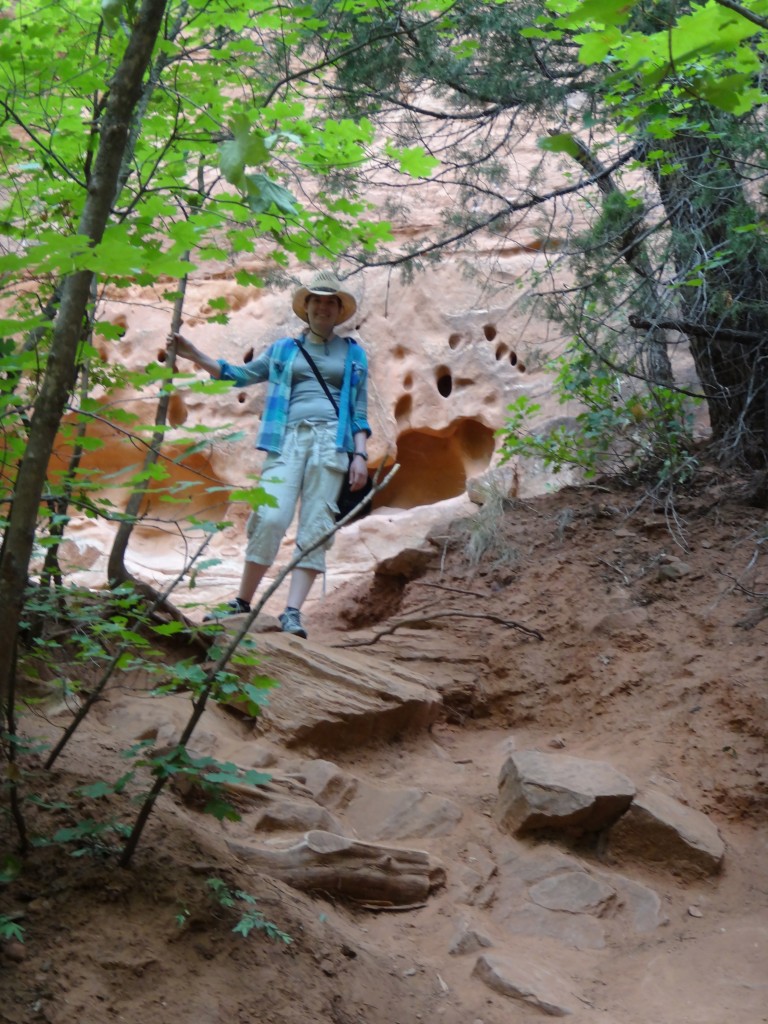 The pools are just a spot where water runs down the rock and creates a mossy oasis.
In the evening we had dinner at the lodge.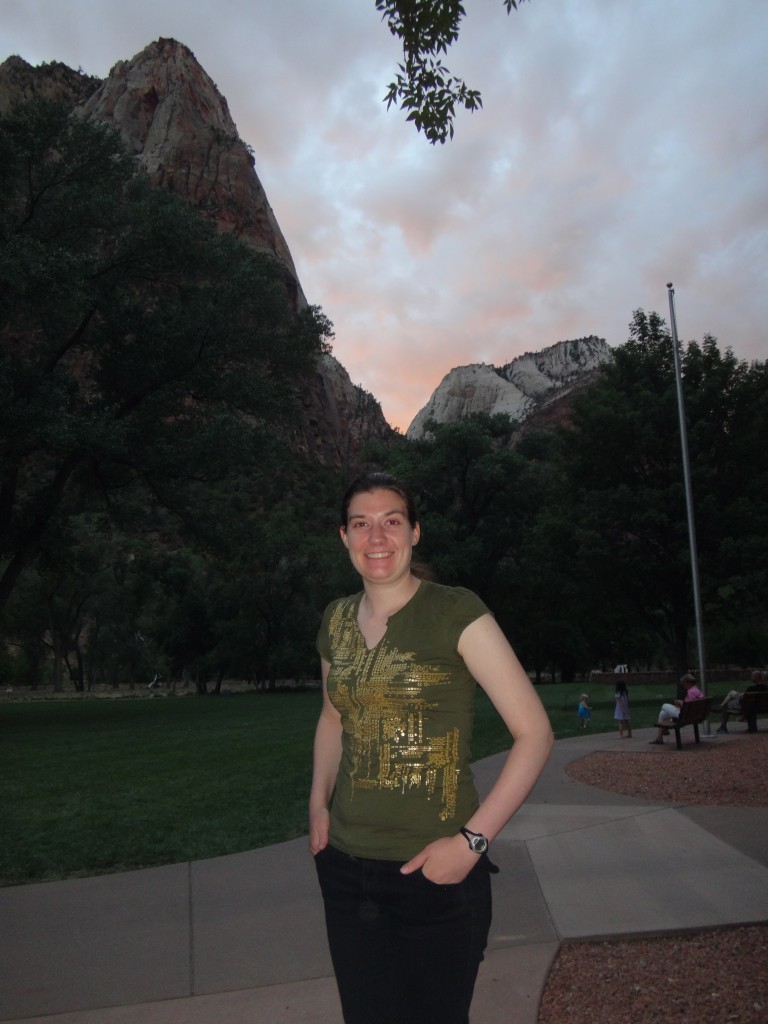 I was impressed with the Xanterra management at the Grand Canyon Lodge and Zion, and the Freedom company that manages Bryce. The rooms are comfortable and clean, and the dining room food and service is above average. It's certainly working to attract European visitors. I'm certain the French speakers outnumbered English speakers at both Bryce, and, later, Zion. We also hear quite a bit of German. Only at the Grand Canyon were English speakers in the majority, and they were definitely large round American who looked like they stepped off the set of Wall-E.