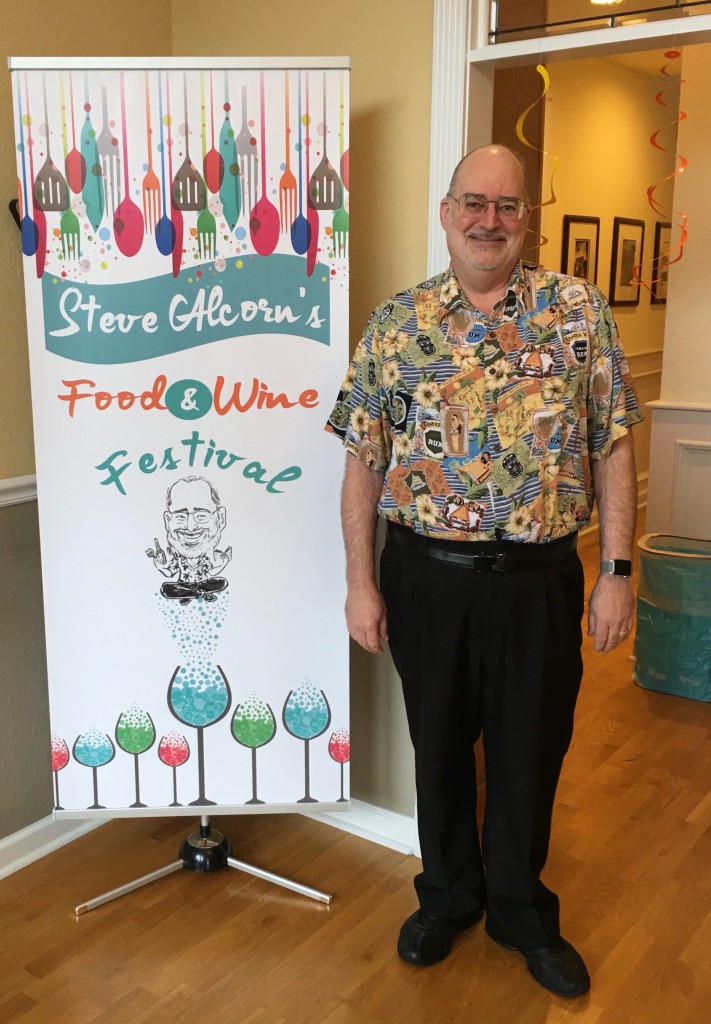 For my 60th birthday, everyone at Alcorn McBride got together and secretly planned a spectacular progressive lunch. Each person decorated their office to match one of my interests, and prepared one of my favorite foods. And Martin matched them all with wines. Needless to say, after 17 offices, we were all having a pretty great time, and the celebrating went on into the evening. Thanks everyone, for a very memorable birthday!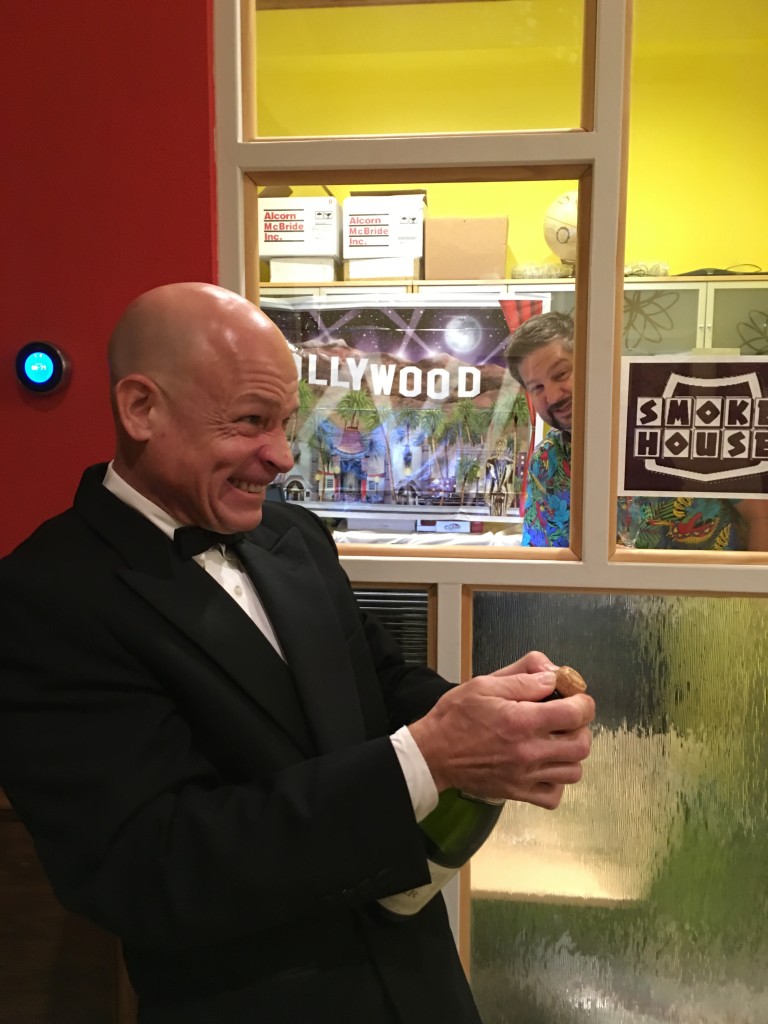 Best to take cover when Mike is opening the Champagne.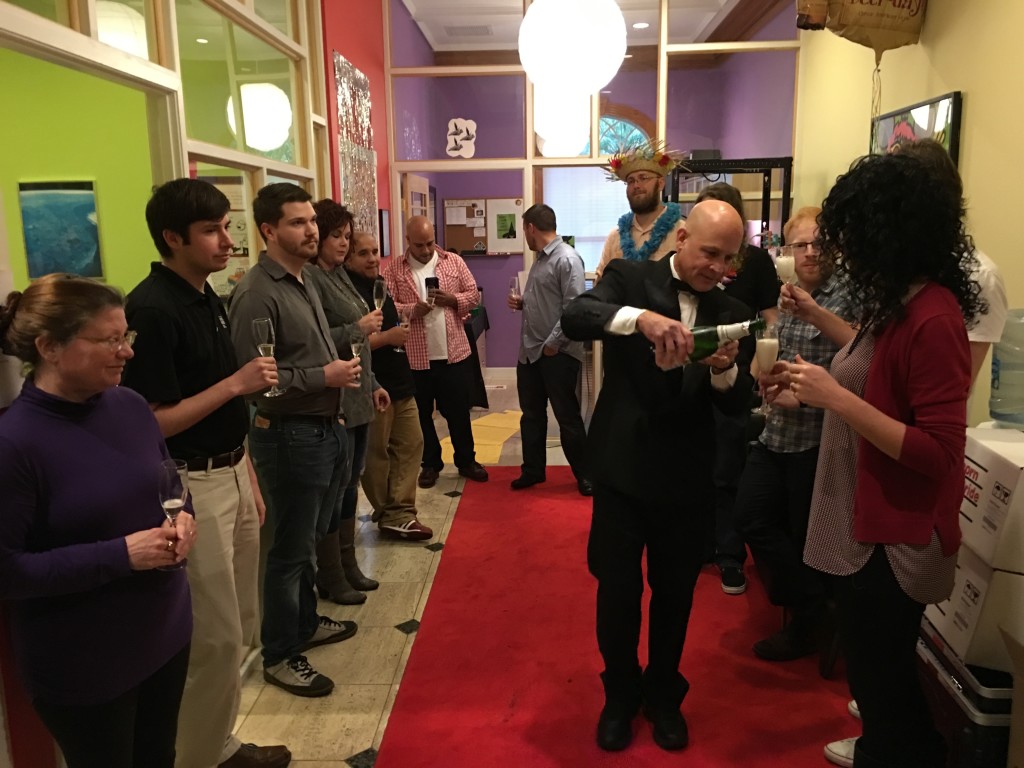 We started with a Champagne reception in the Sales area.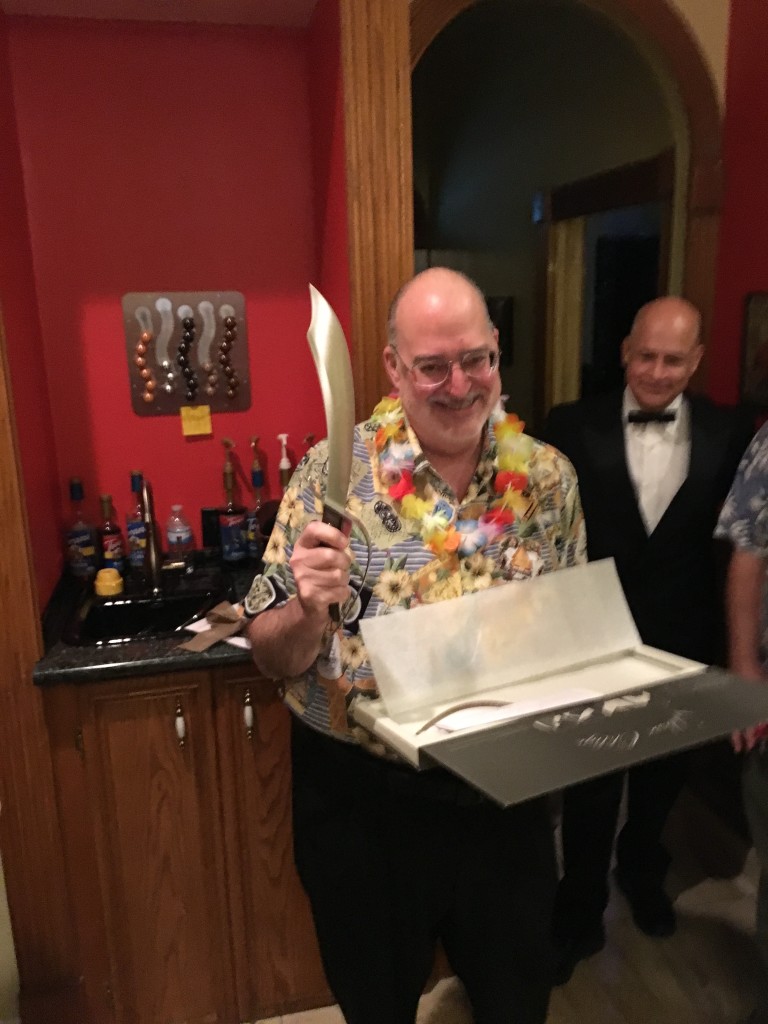 They gave me a Champagne sword. I decided it would be smarter not to test it.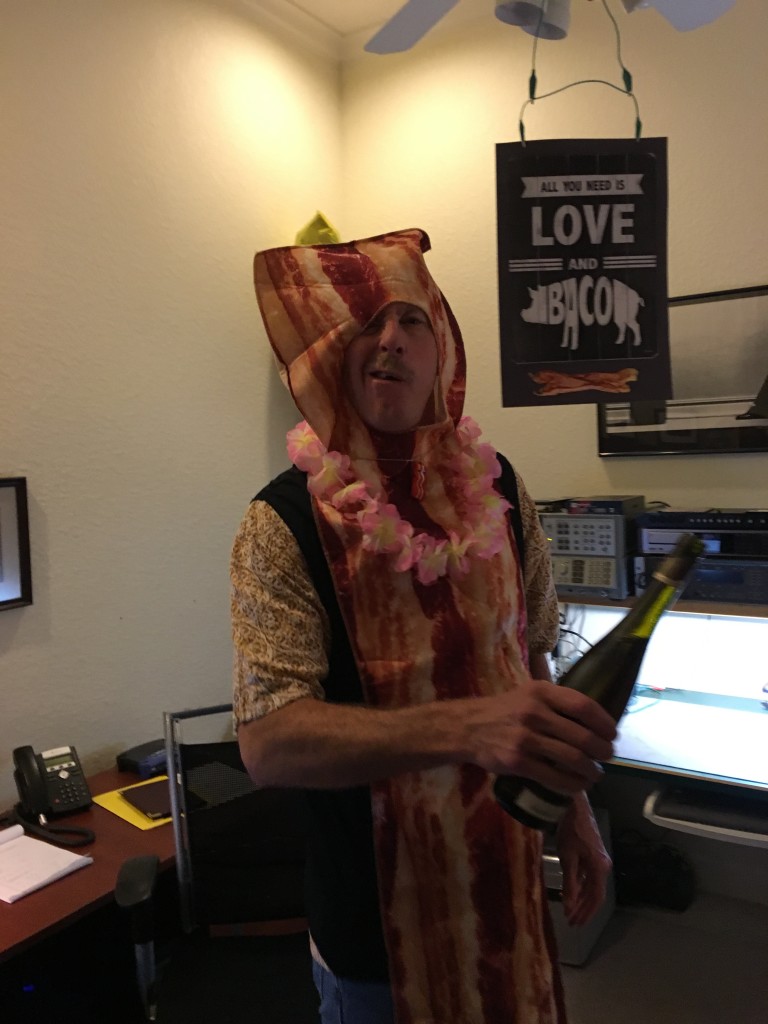 Who would have imagined that Jim would do bacon? This was actually the most amazing wine pairing of the day, an Alsatian white.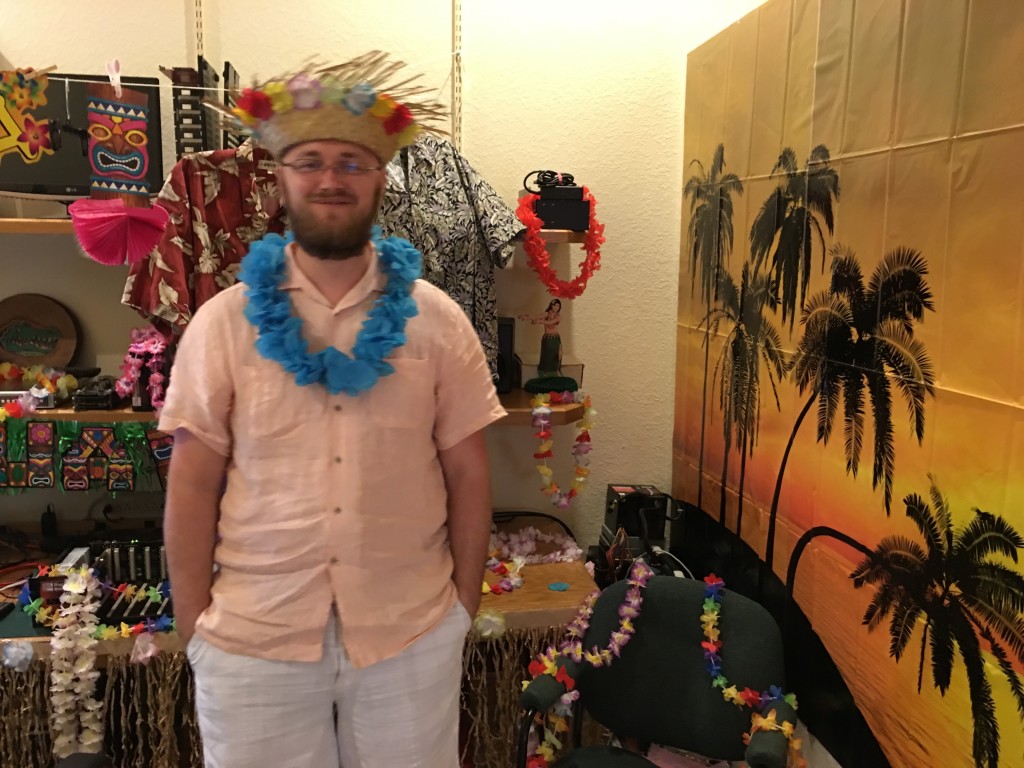 Dmitri did Hawaiian shorts and tira misu.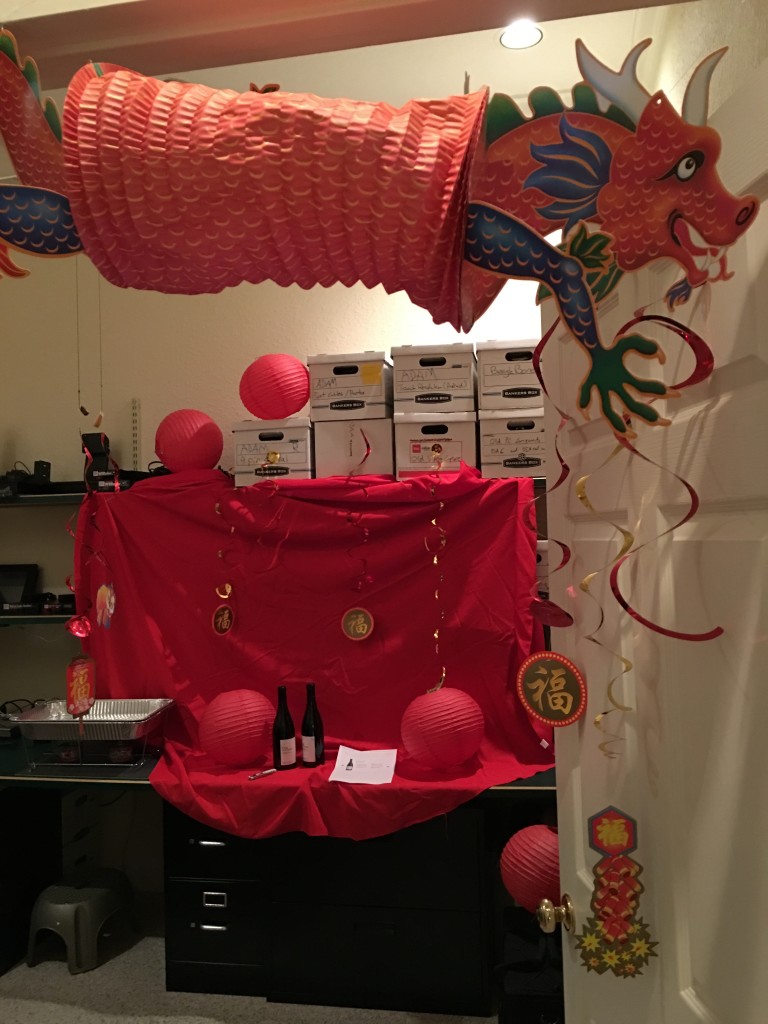 Adam did Asian food.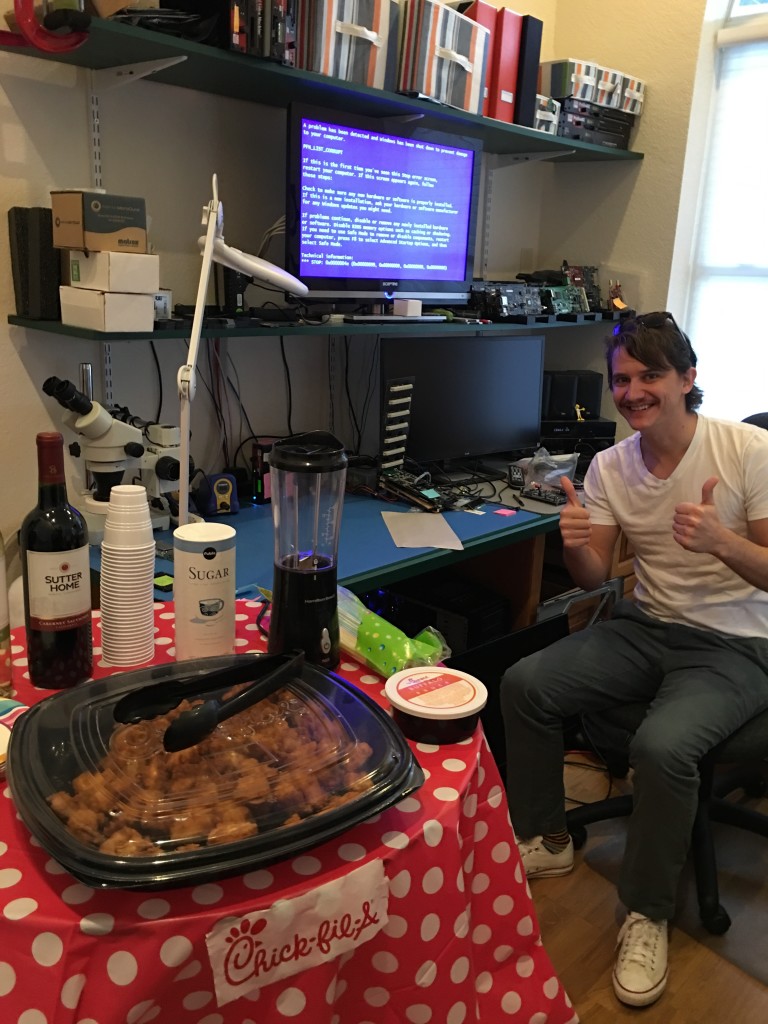 Hunter did "Things Steve Hates," including Chick-Fil-A and wine coolers!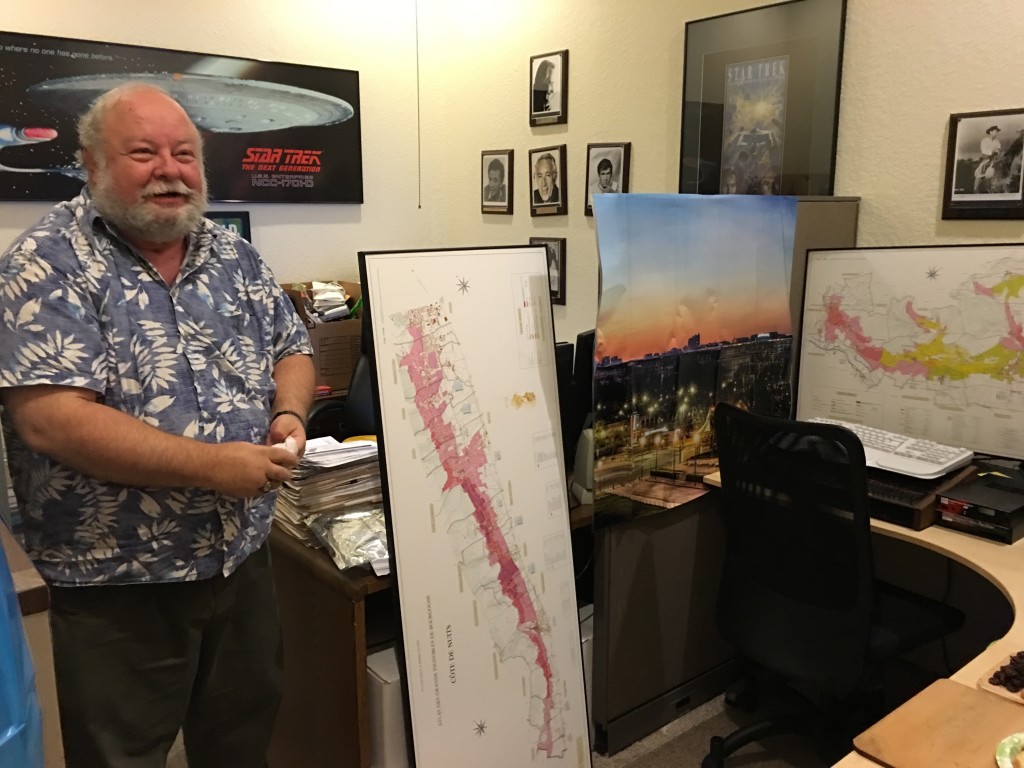 Martin's theme was Burgundy, and of course he had the best wine.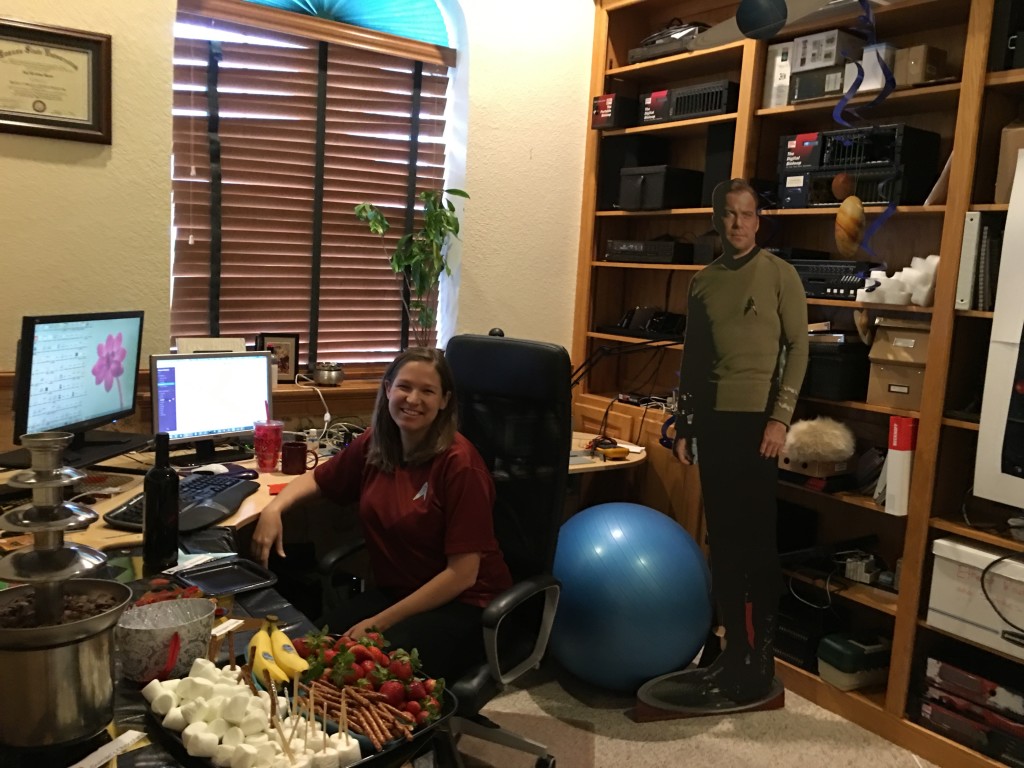 Joy's Star Trek theme featured exotic Klingon food and wine.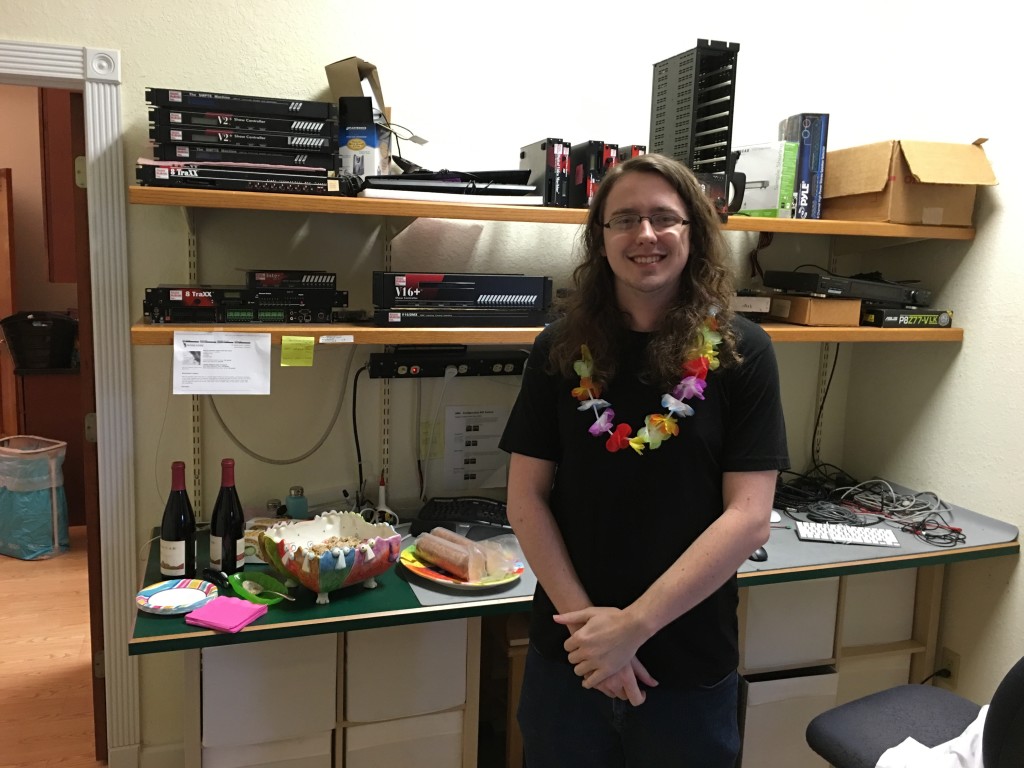 Devin did Kitty Kat Nap Salad from Yellow Dog Eats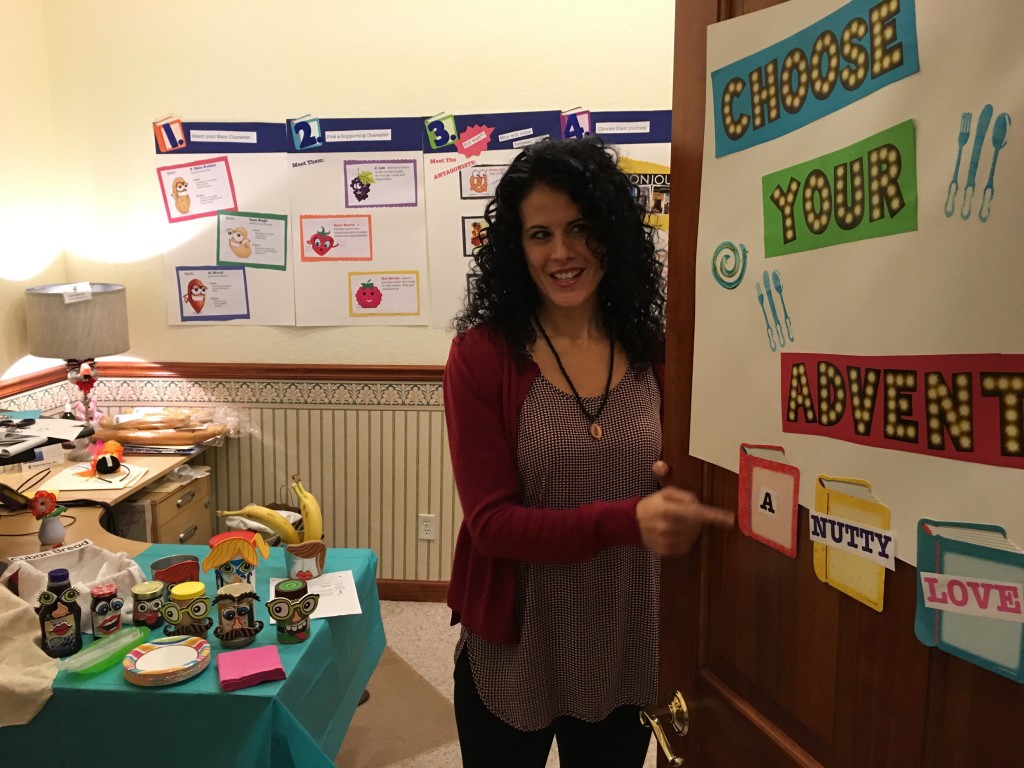 Loren's theme was writing, and her food was PB&J (and her wine was sweet and tasty).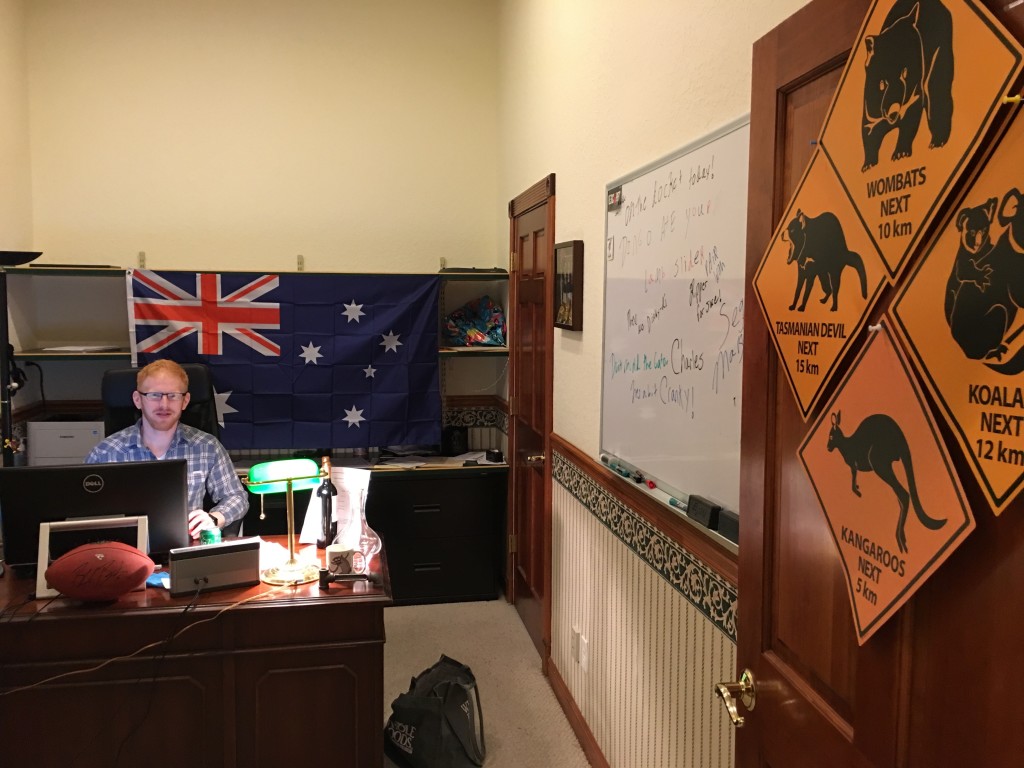 Alex made lamb burgers from Australia.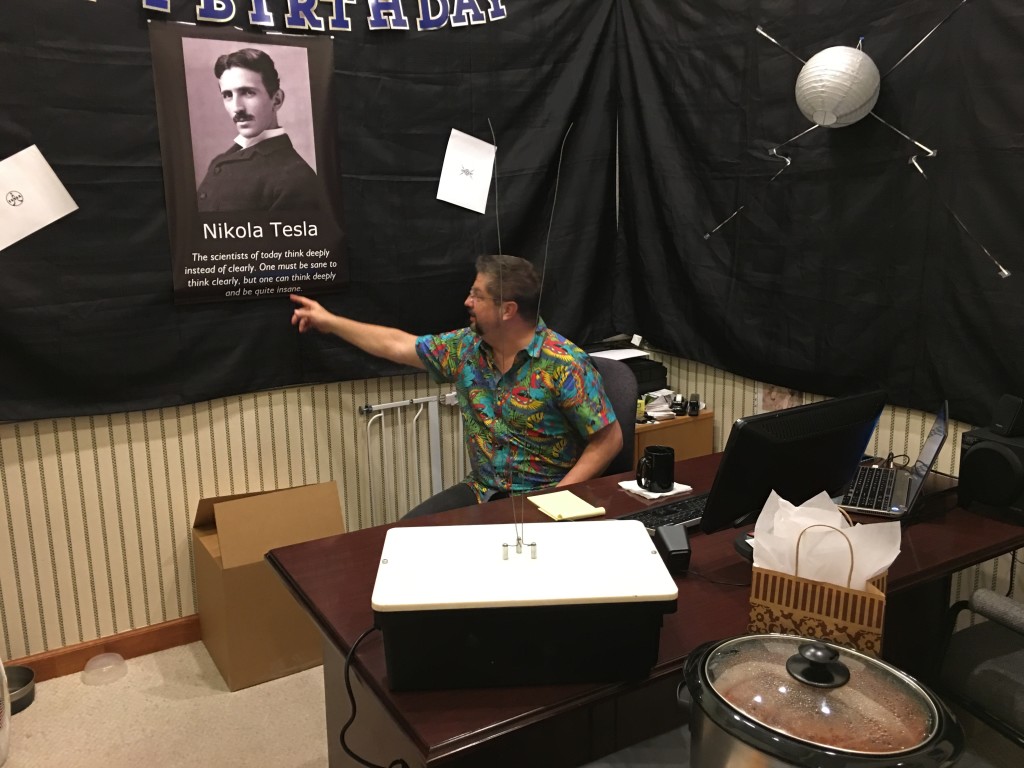 Alan's theme was Tesla, complete with his own home-made Jacob's ladder and home-made chili from a wild boar that he single handedly wrestled to the ground.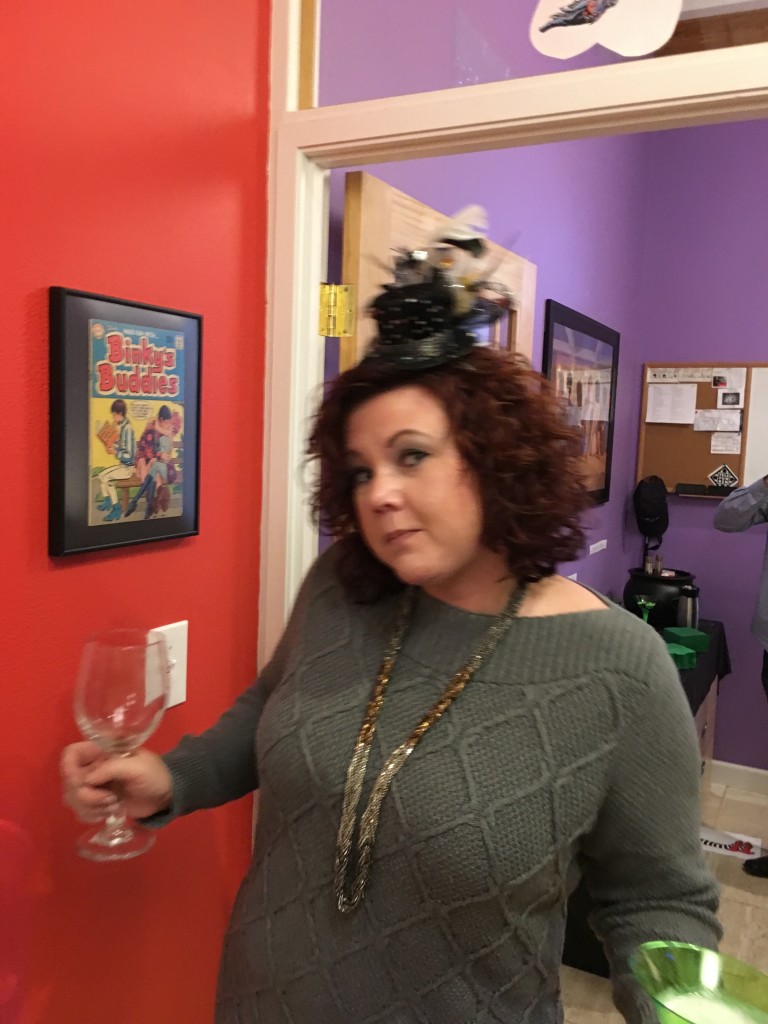 Kara was one of the main organizers, and was constantly on the move, which may or may not explain why she is blurry here.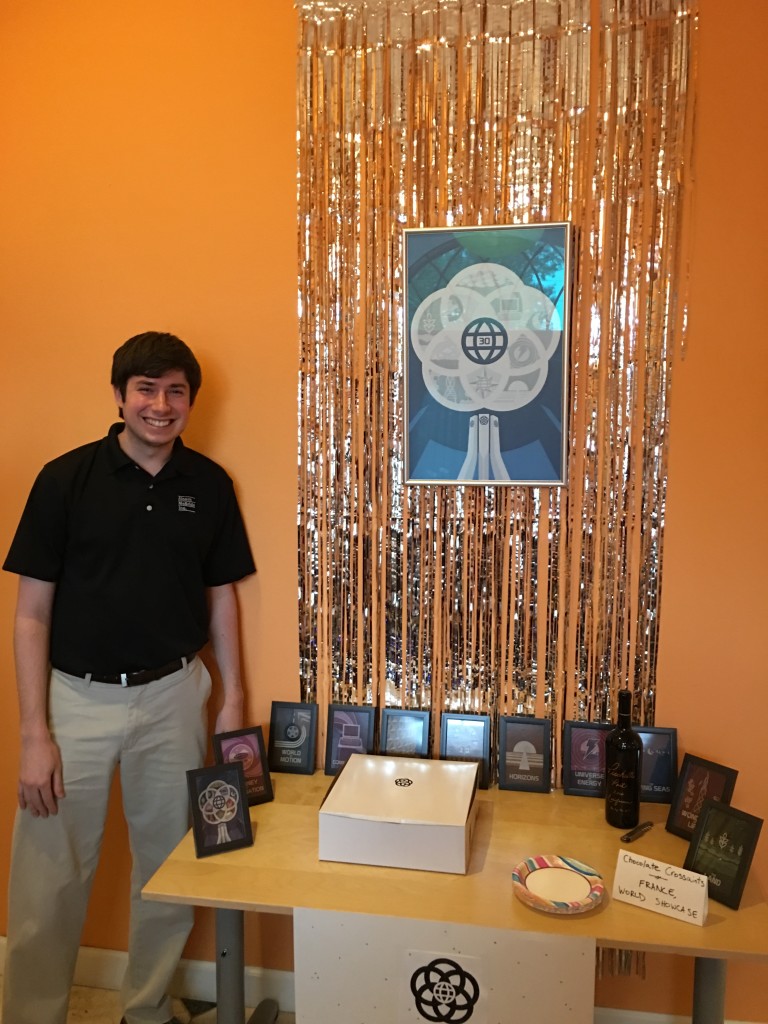 Justin's theme was Epcot, of course.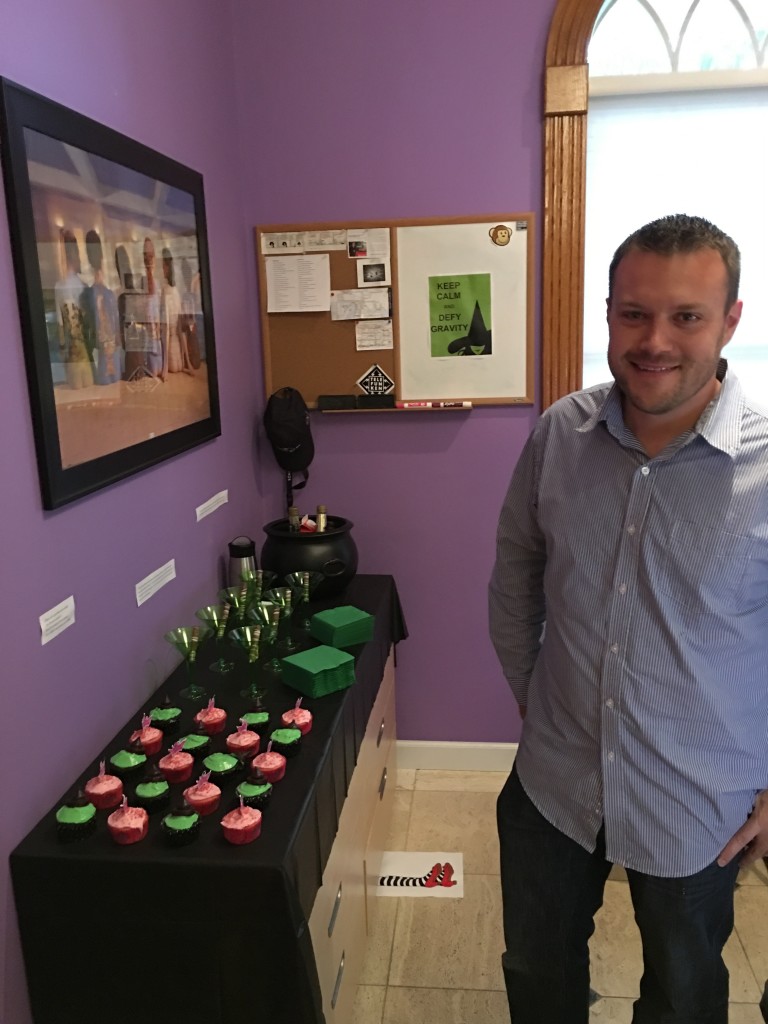 Scott's theme was Wicked. Only one witch died to make this green cocktail.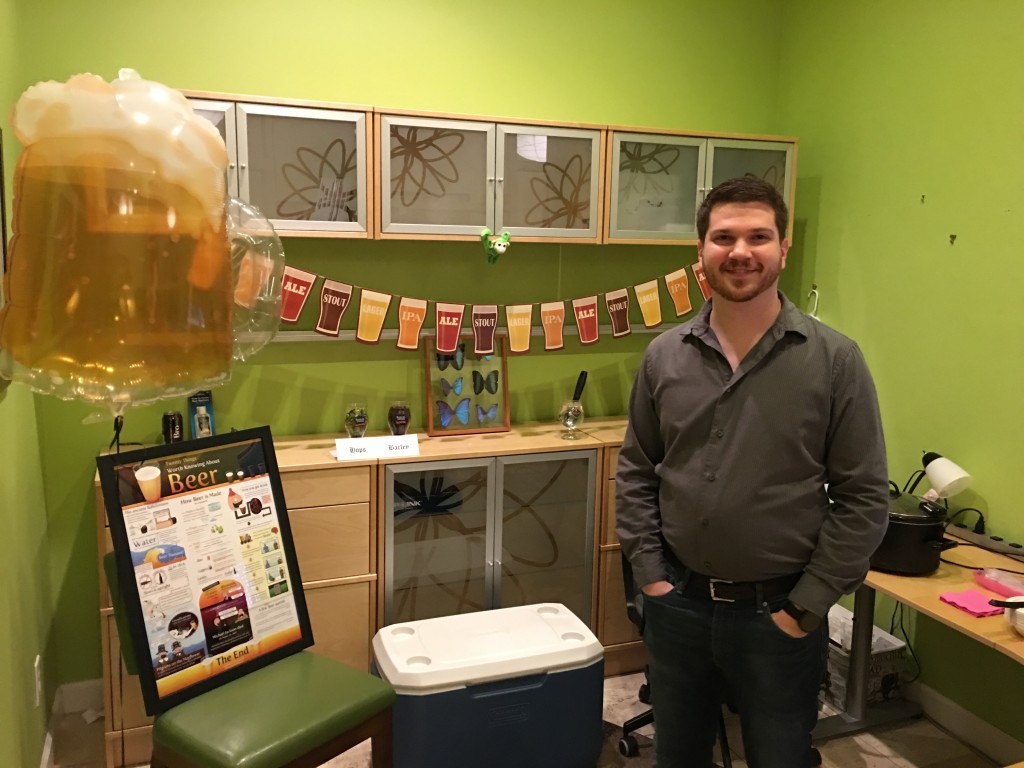 Joseph is our beer expert, and he picked a delicious stour and porter, and made beer floats!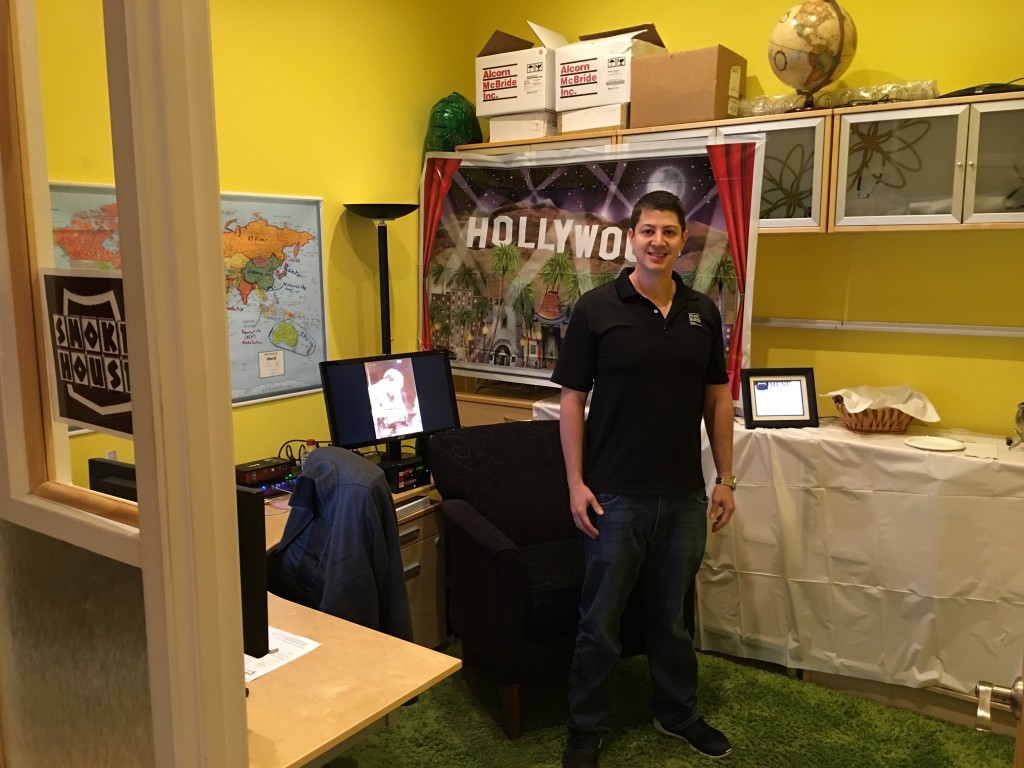 JR did Smoke House garlic bread using my recipe, and it turned out better than I've ever done. I'm jealous.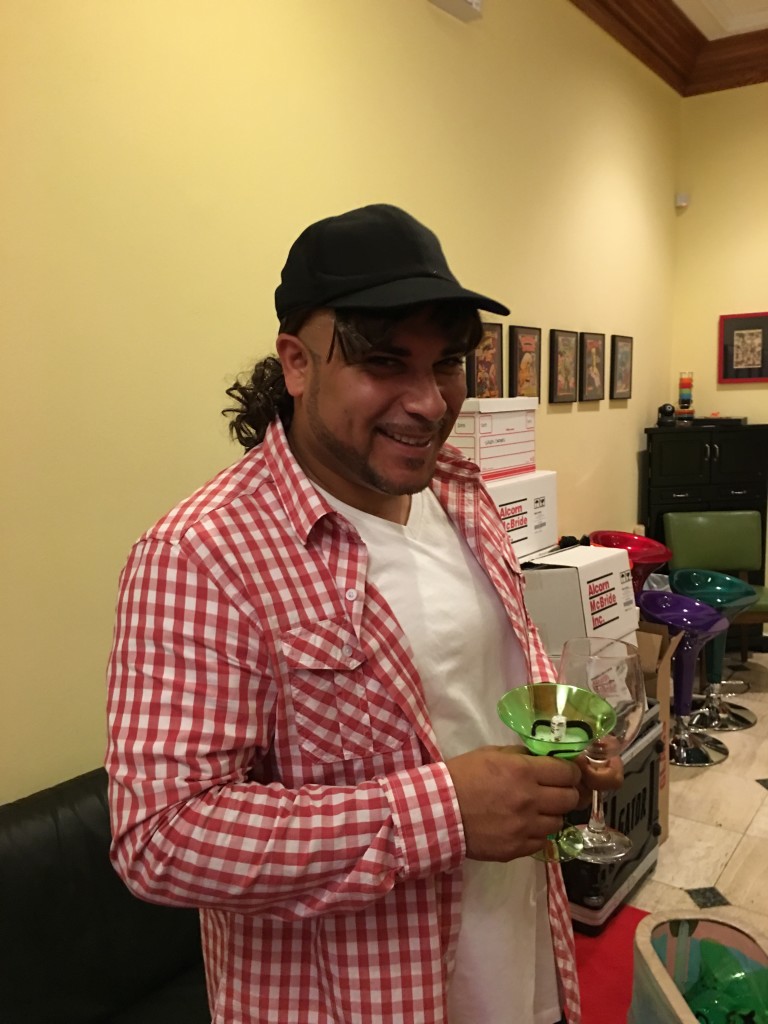 Alex provided hats and took advantage of this one to give himself a Steve-inspired pony tail.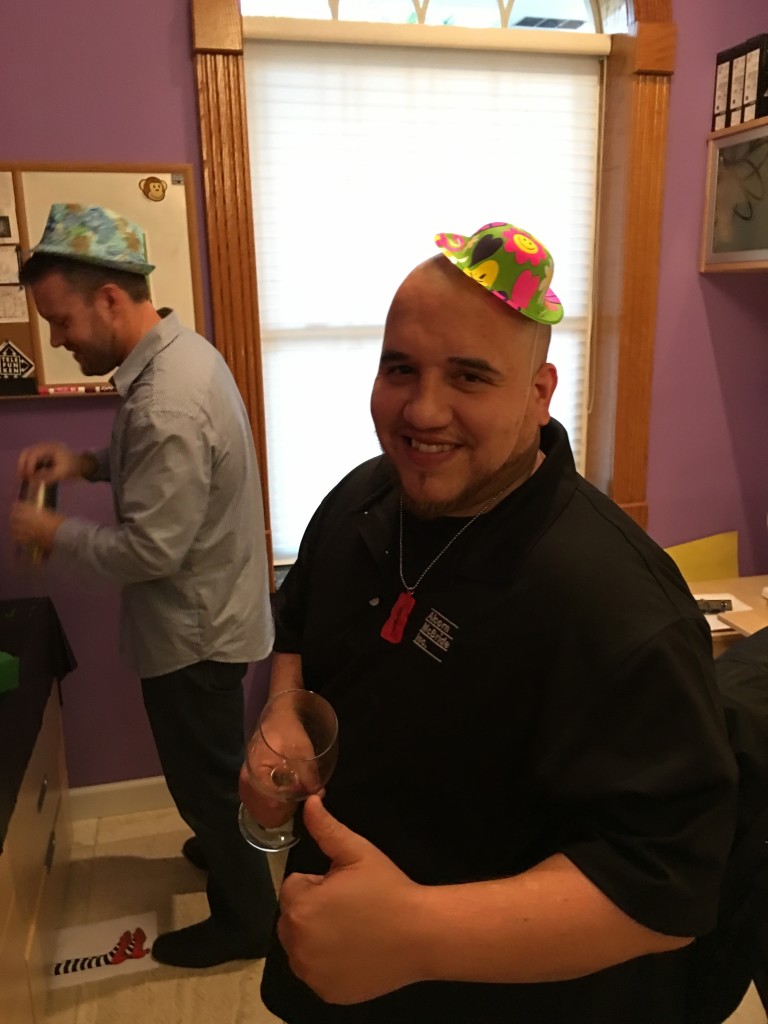 Will tries on one of the hats provided by the warehouse. It may be a bit small on him.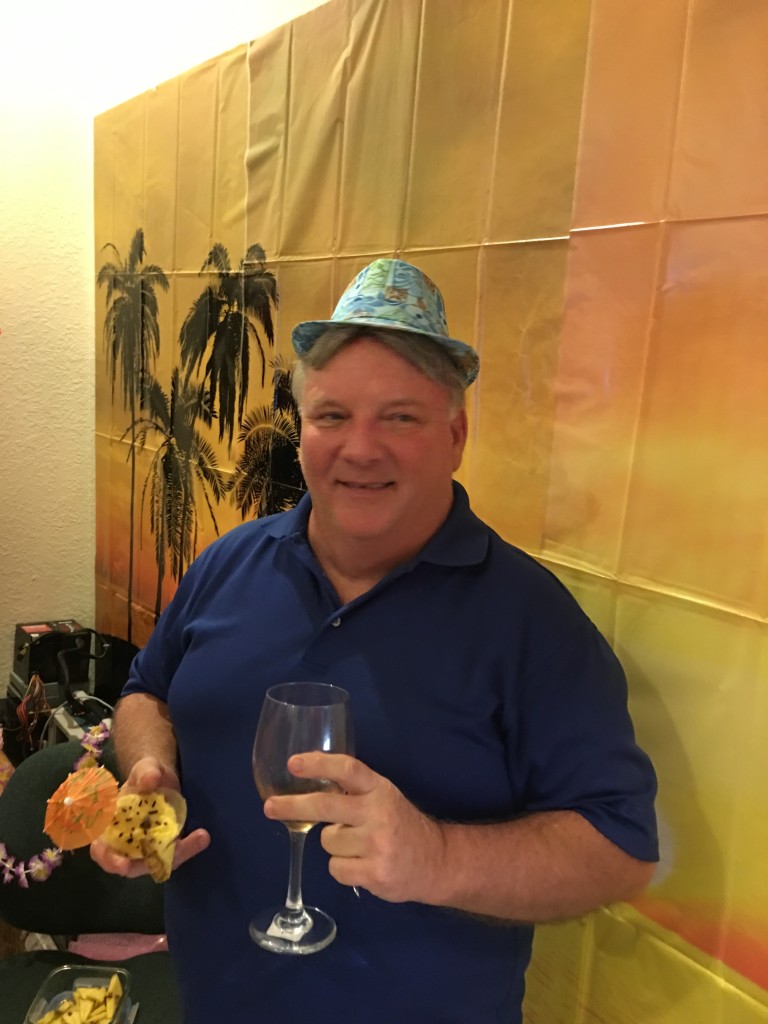 Chris models another of the hats from the warehouse crew.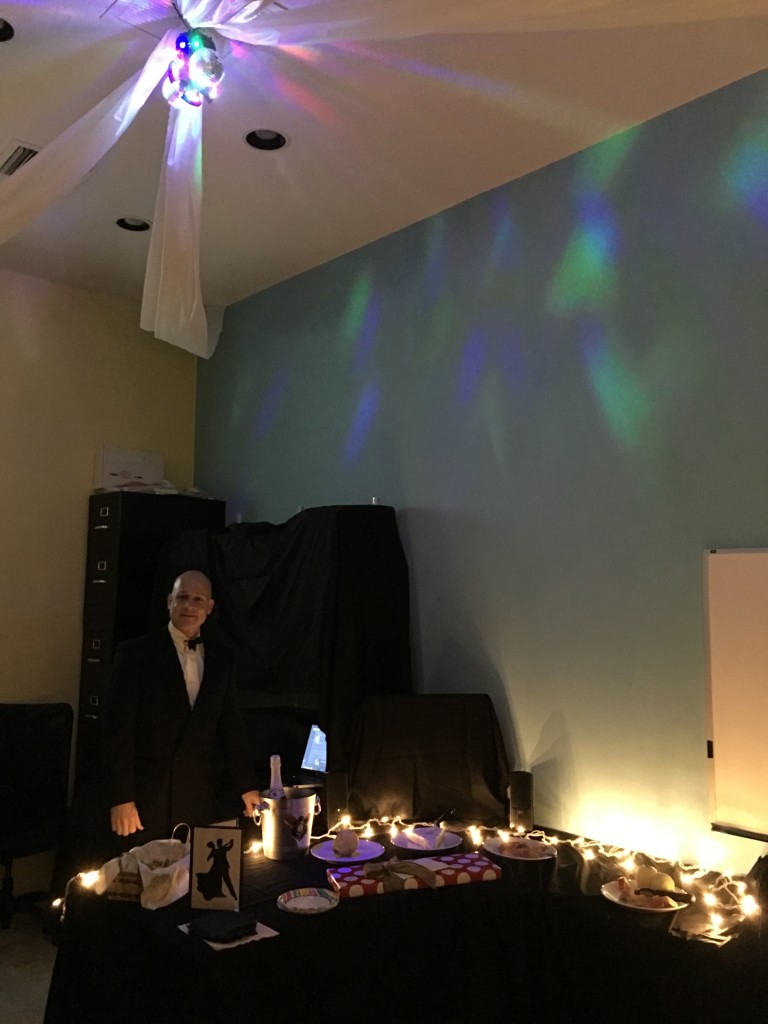 Mike's office was ballroom dance themed, with pate and Champagne.
Thanks for a fabulous birthday, everyone! It was unforgettable!