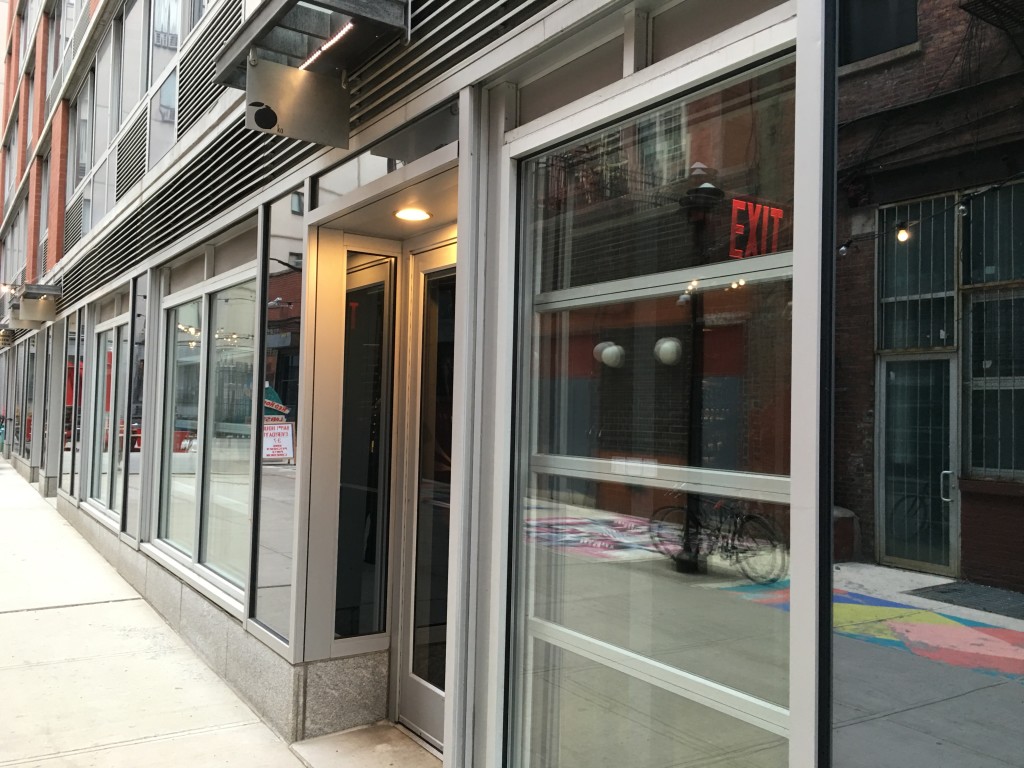 I've wanted to visit Momofuku Ko ever since I read about it in the excellent book, The Rosie Project, which you should definitely read. It's very hard to get a reservation, but thanks to split-second timing last week I was surprised to be able to get in on a Thursday evening.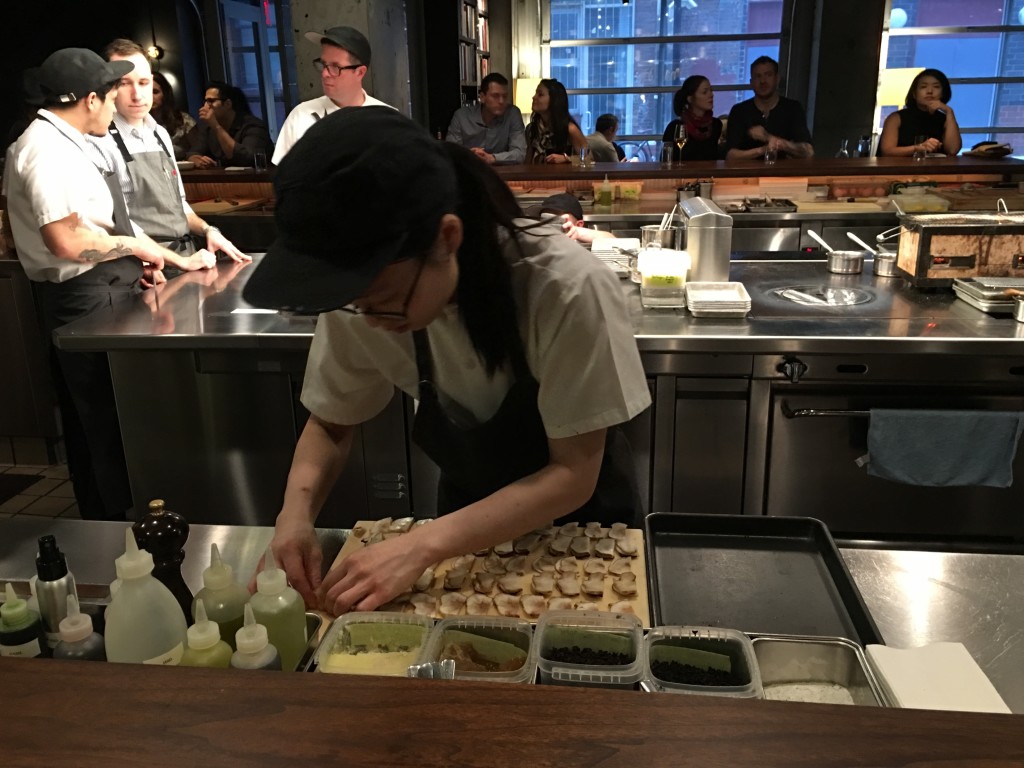 The layout is a bit like l'Atelier, where you sit at a counter facing the chefs and watch the food being prepared. The ambiance of the restaurant is great, with excellent music at just the right level, so it's easy to hear your companion, but no other guests, thanks to a large gap between each pair of seats.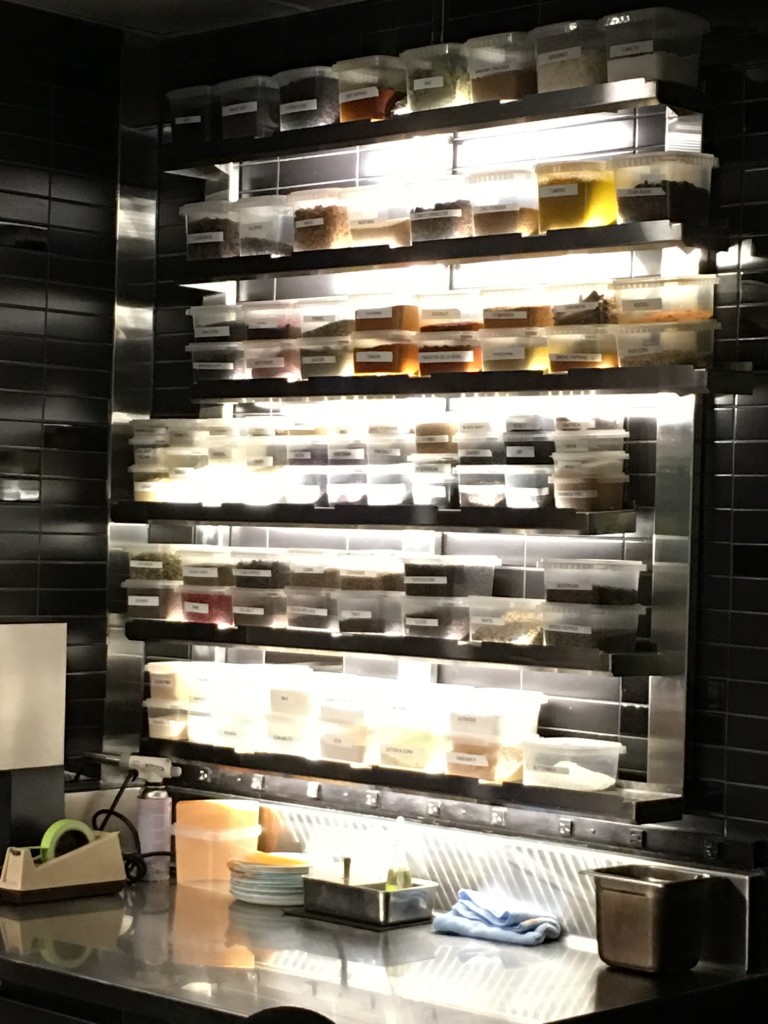 We absolutely loved all the personnel at Momofuku Ko. They were all warm and gracious, and genuinely glad we were there. The sommelier, Chase Sinzer, in particular, spent a lot of time with us, and helped us select a couple of superb Burgundies.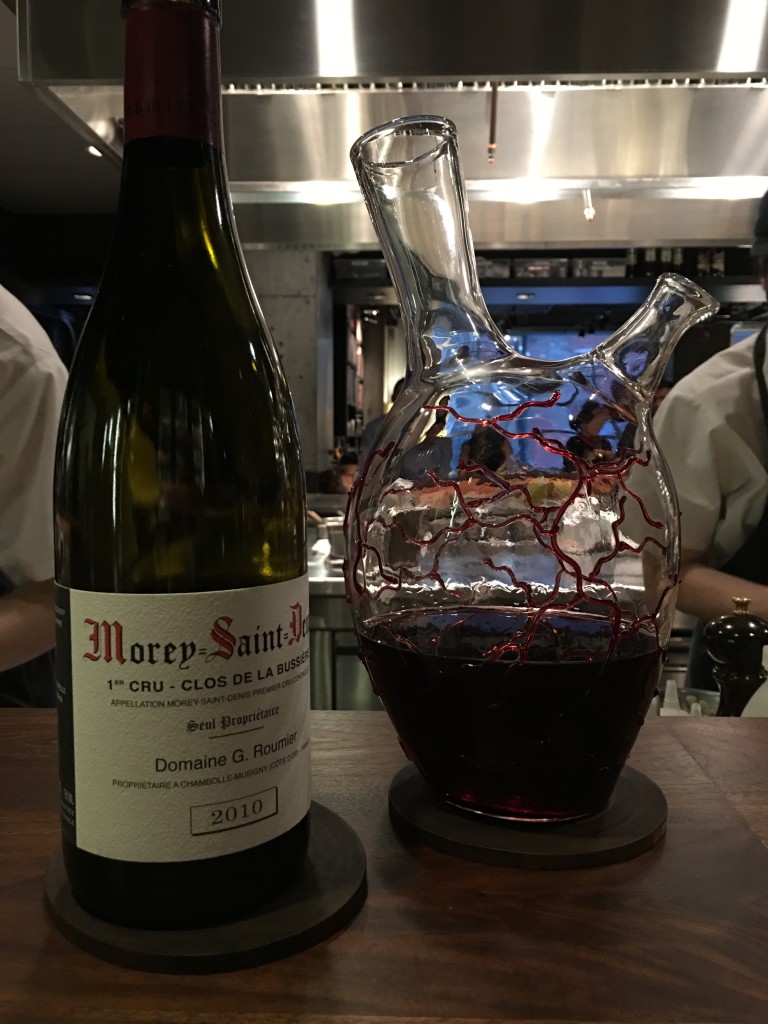 The meal consisted of 16 courses, mostly tiny bites, and some were spectacular. I had been expecting a very sashimi oriented meal, but actually very few courses resembled anything I'd had before. Highlights included a miniature pomme soufflé; chopped black bass sprayed with shiso mist; a nice serving of Osetra caviar (that didn't particularly go with the accompanying sweet potato puree); the visually stunning razor clam with basil seeds (a signature dish); a roasted potato served in a delicious bouillabaisse broth; and foie gras that was frozen and finely shaved over lychee.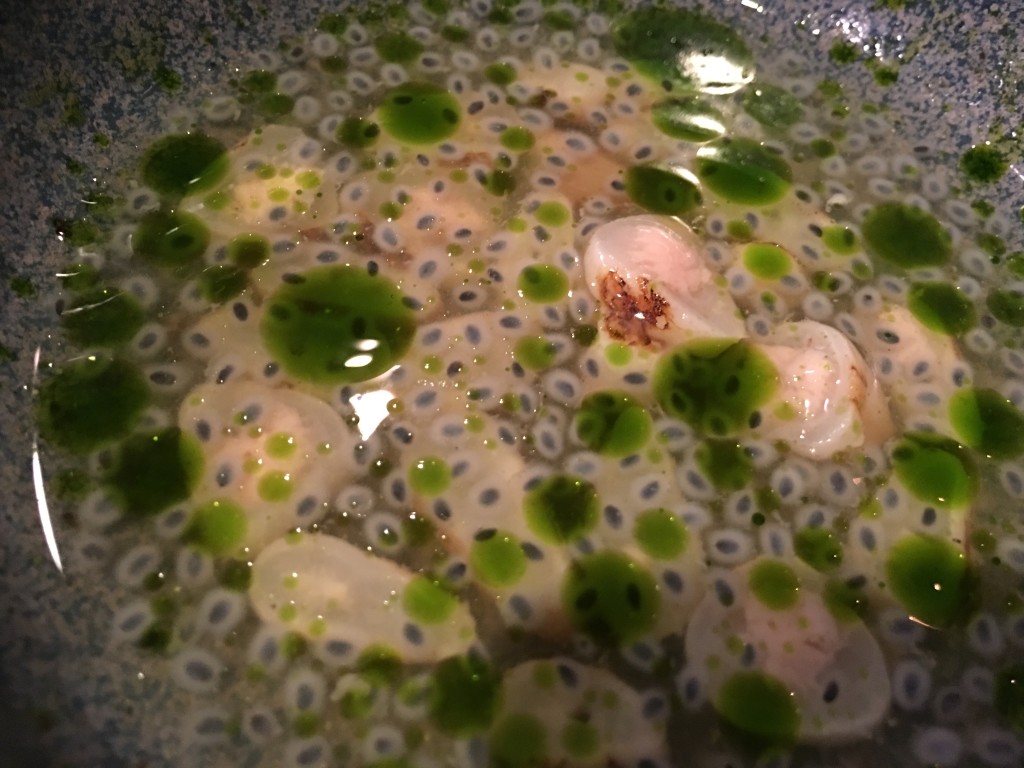 I must admit that not all the courses were home runs. Spanish mackerel with a runny baked egg was not particularly flavorful. Most of the hot dishes were misses, especially a tough sirloin (although the accompanying potato churro was wonderful) and the chicken pie.
Two dessert courses were pleasant and not too sweet, and at the end Chase comped us some Green Chartreuse, which we had never had before, and really enjoyed.
It was a delightful evening, and I would definitely return to Momofuku Ko.