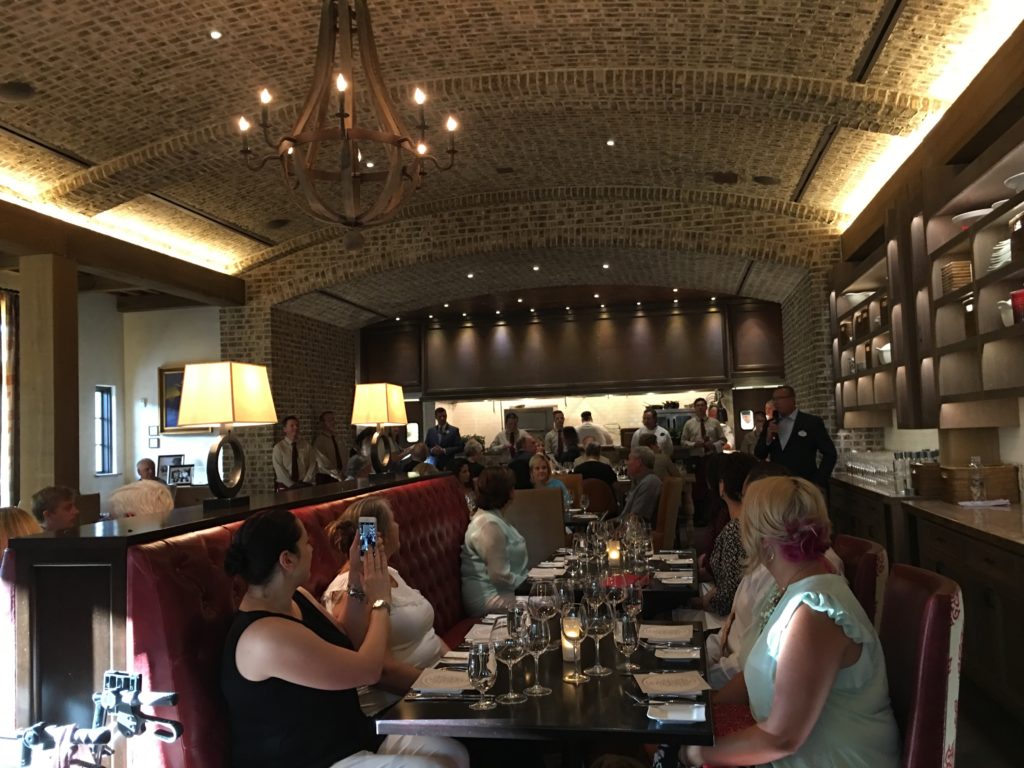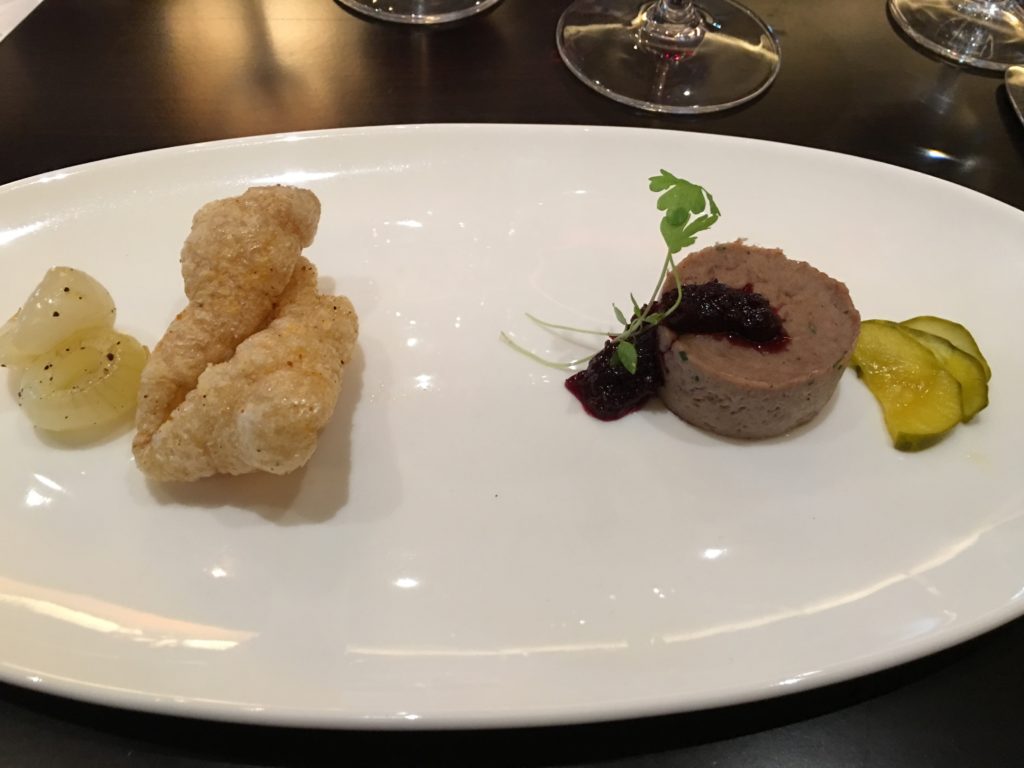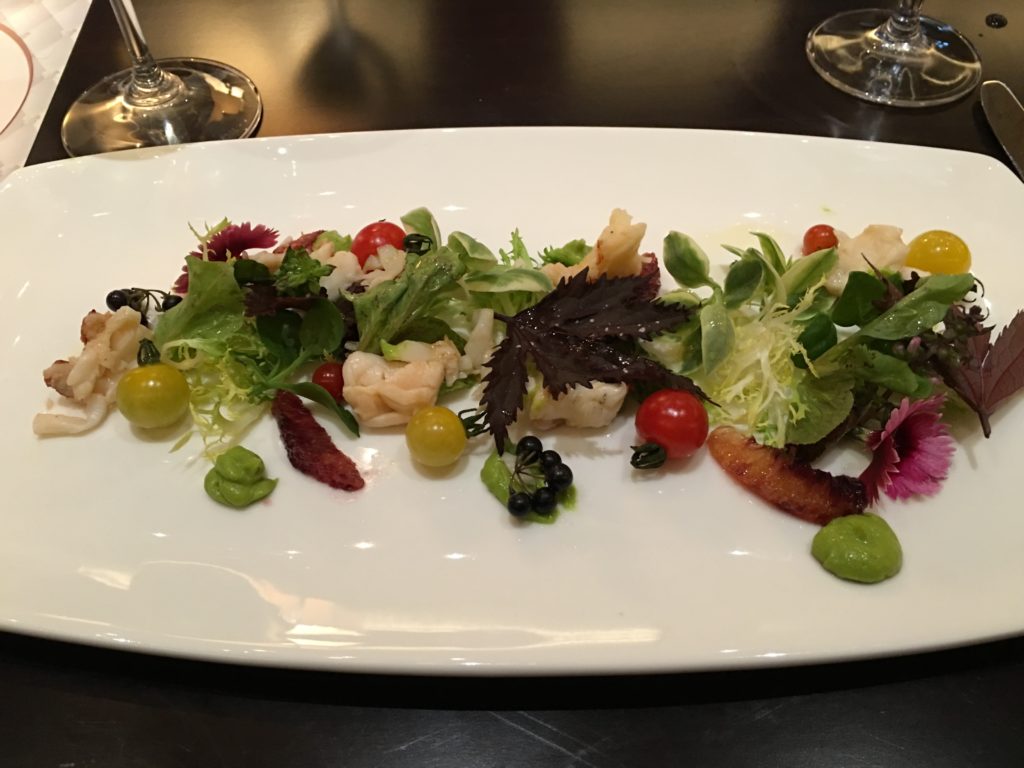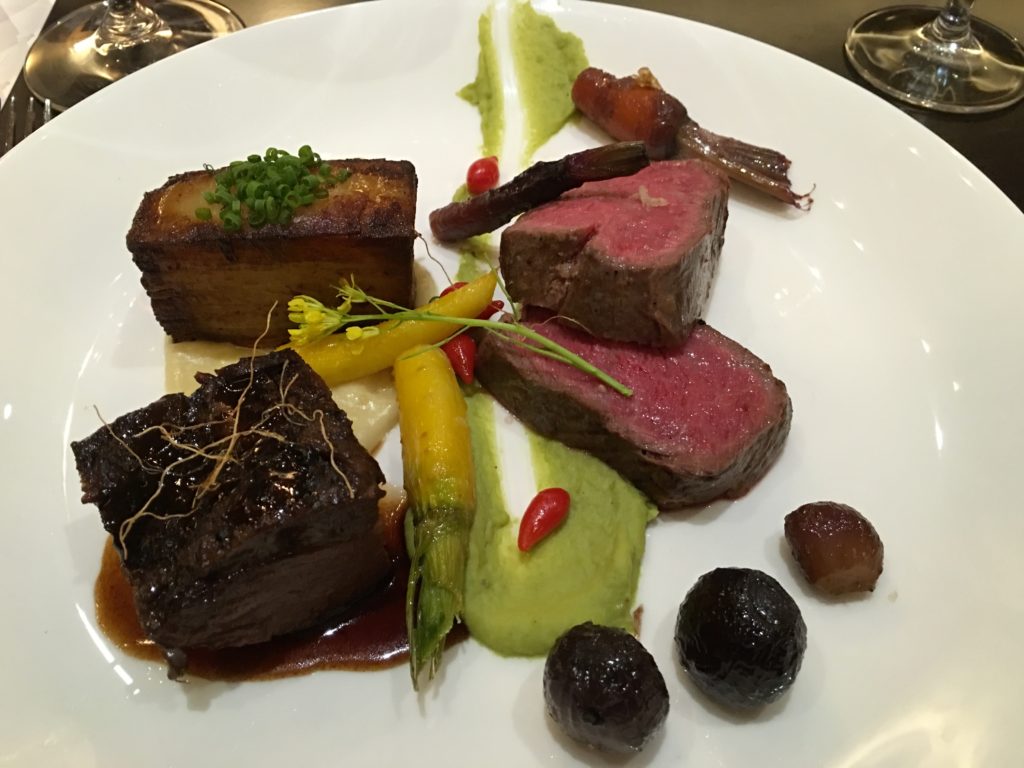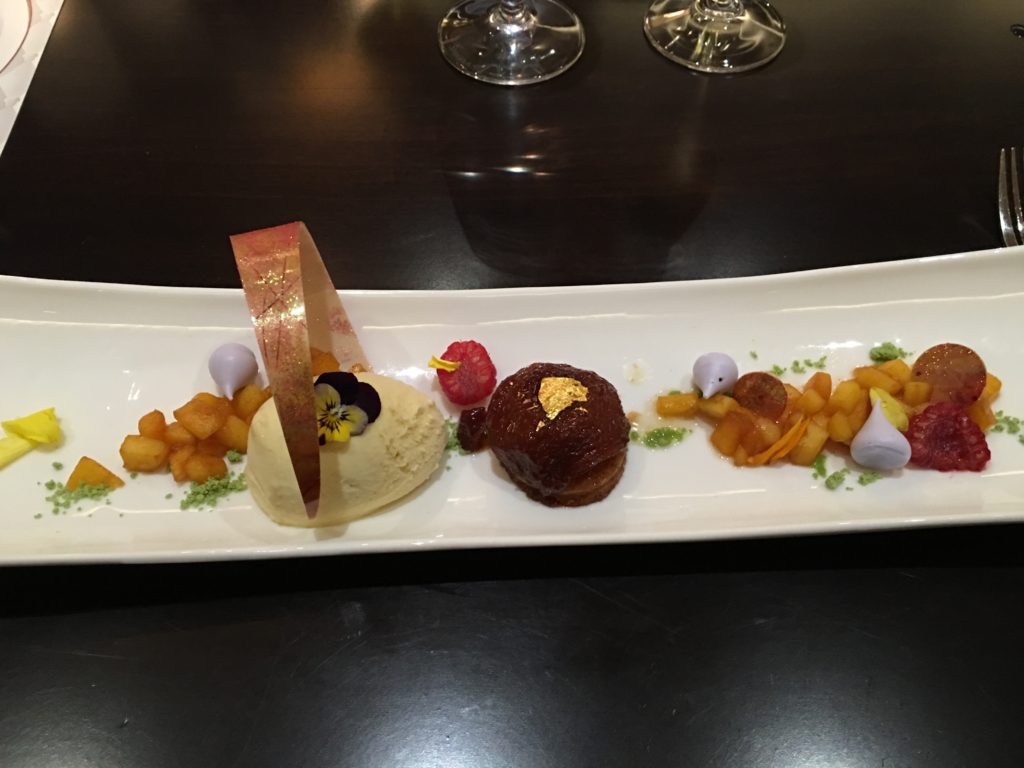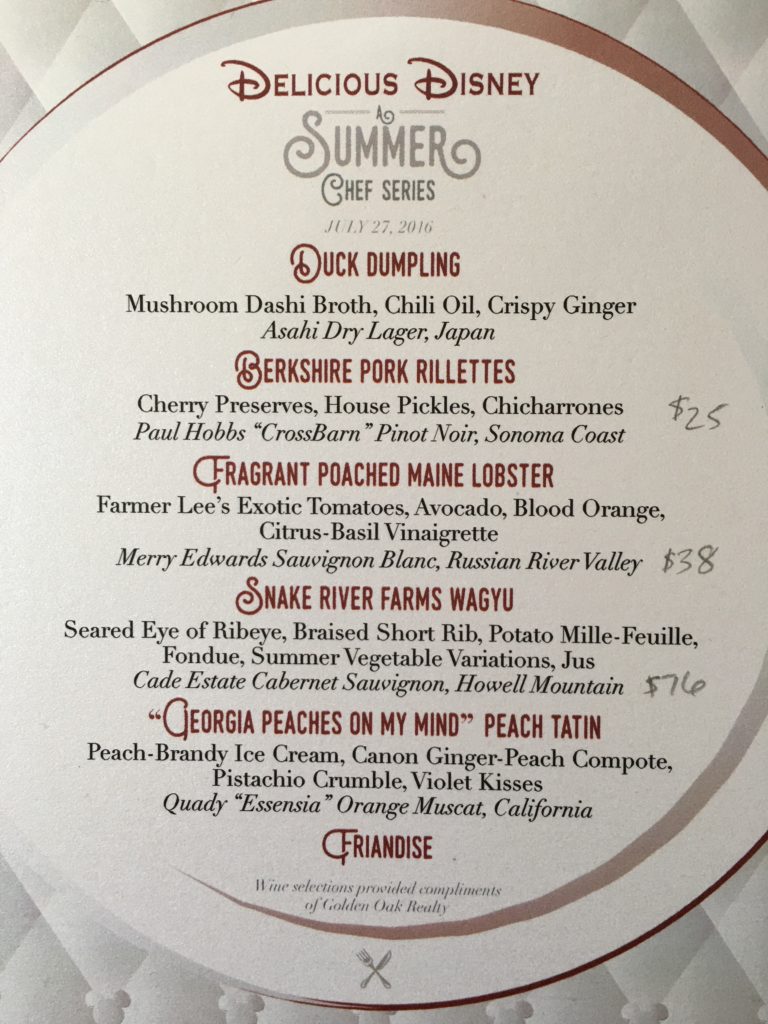 For the first time in a long time we attended a Disney dining event, and it far surpassed our expectations. Usually these events tend to be rather corporate, and it's been a long time since we felt like they were worth the money. But at $199pp all inclusive this one couldn't possibly have been profitable. There were nearly as many staff as guests, and the ingredients and wines were top notch.
We attended the event chiefly because it was at the private club at Golden Oak, in Markham's restaurant, and that was the only way to check it out. The chefs and staff from Markham's and a huge part of the culinary and serving staff at California Grill put on a spectacular dinner.
The accompanying wines represented the single best wine pairings I've ever encountered. For example, the orange and vanilla flavors of the poached lobster salad and its dressing were absolutely mirrored by orange and vanilla flavors in the Merry Edwards Sauvignon Blanc. (I've jotted the retail prices of the wines next to them on the menu.)
Not shown on the menu were the passed hors d'oeuvres , sushi buffet, and a starter chardonnay from Stag's Leap.
As a parting gift we received chopsticks in wooden boxes personalized by the chefs.
We were seated with a lovely couple from Winter Haven. It was pretty clear that the seating wasn't random. Each party was escorted in individually, and since everyone there was an invited regular at V&A or California Grill or other Disney events, we had been matched to table mates of similar ages and interests. Well done.
Truly a lovely evening.